We have woke up to another nice day here, the sun is out and its dry, its still really cold, i can still work with the cold even though i am full of cold my hot flushes are keeping me warm. I was determined to get my Hyacinth bulbs planted outside. After doing a little research they needed to be planted as soon as possible, something to do with the chilling process, planting them later the soil would be to warm? I need to do more research on this, as don't quite understand it. That was my plan for as soon as i was up and about.
I was up earlier than normal today, hubby was up and i was a bit worried about my latest problem Yes another one. With what i did to myself last November my medication has been a pain, my daughter has took over them but didn't realise how short i was getting on with my Nerve pain Tablets Lyrica, The chemist has messed up only giving me 21 tablets when i should have had 84, I ran out last night, i probably won't be able to pick any up until Monday hopefully, so as from now i am in Lyrica withdrawal, and its not nice. There are quite a few symptoms, Fingers crossed i can get some when i phone my Doctors in the morning.
Anyway back to Hyacinths.
I bought 3 tubs from the supermarket last week, they have been sitting in my kitchen waiting to be planted, i didn't want to leave them there to long as the house would get to warm for them which isn't good when they need a chilling process.
I bought:
Pink Hyacinth
Blue Hyacinth
Yellow Hyacinth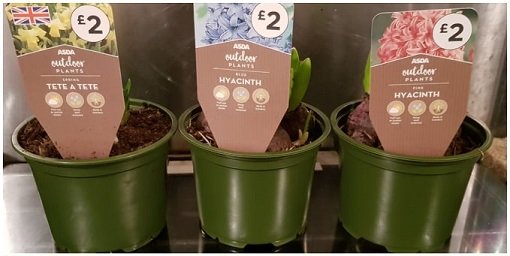 I was hoping to fill 1 pot with 1 of each plant to give me a rainbow pot then 1 pot for each colour taking up 4 pots ready for the Summer. I have done this but with the size of the pots i am using i need to go buy more to fill the pots.
Mixed Pot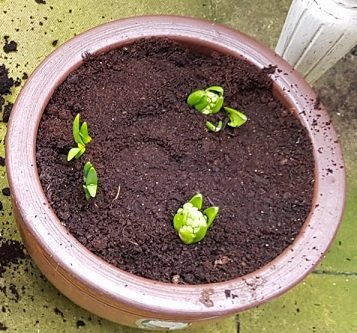 I want this post to go out onto my decking in the back garden with it having all 3 colours.
Pink Hyacinth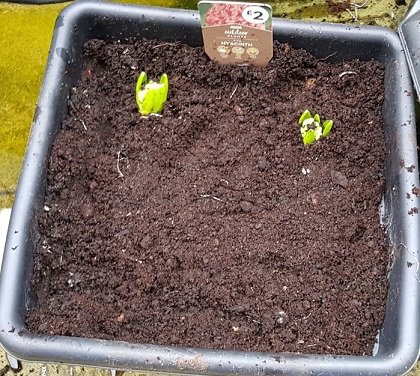 Blue Hyacinth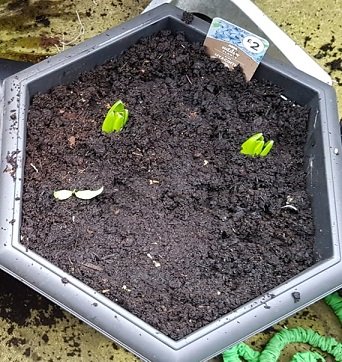 Yellow Hyacinth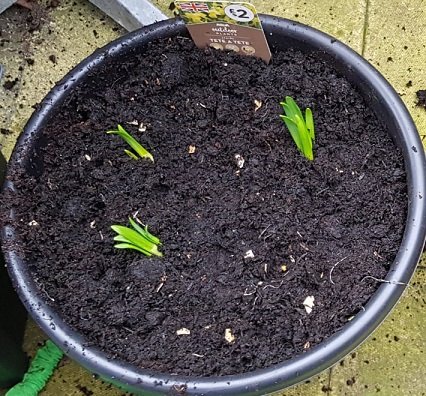 I now have to and i can't EMPHASISE the have to enough to go hopping for more bulbs, my pots have lots of room for more bulbs, it has to be done as i can't class my 1st garden job of 2020 finished. I will sweet talk hubby this week, i need them asap to get this job finished so i can move on to job number 2.


Thank you @son-of-satire