Heeeello everyone!
I was walking and I saw far away a little something on the yellow daisy.
It was not moving, so I thought that it was caught by a spider or something..
I ended up taking a close up from a beautiful bee that looked as if it was hugging the daisy..
Have a happy Sunday!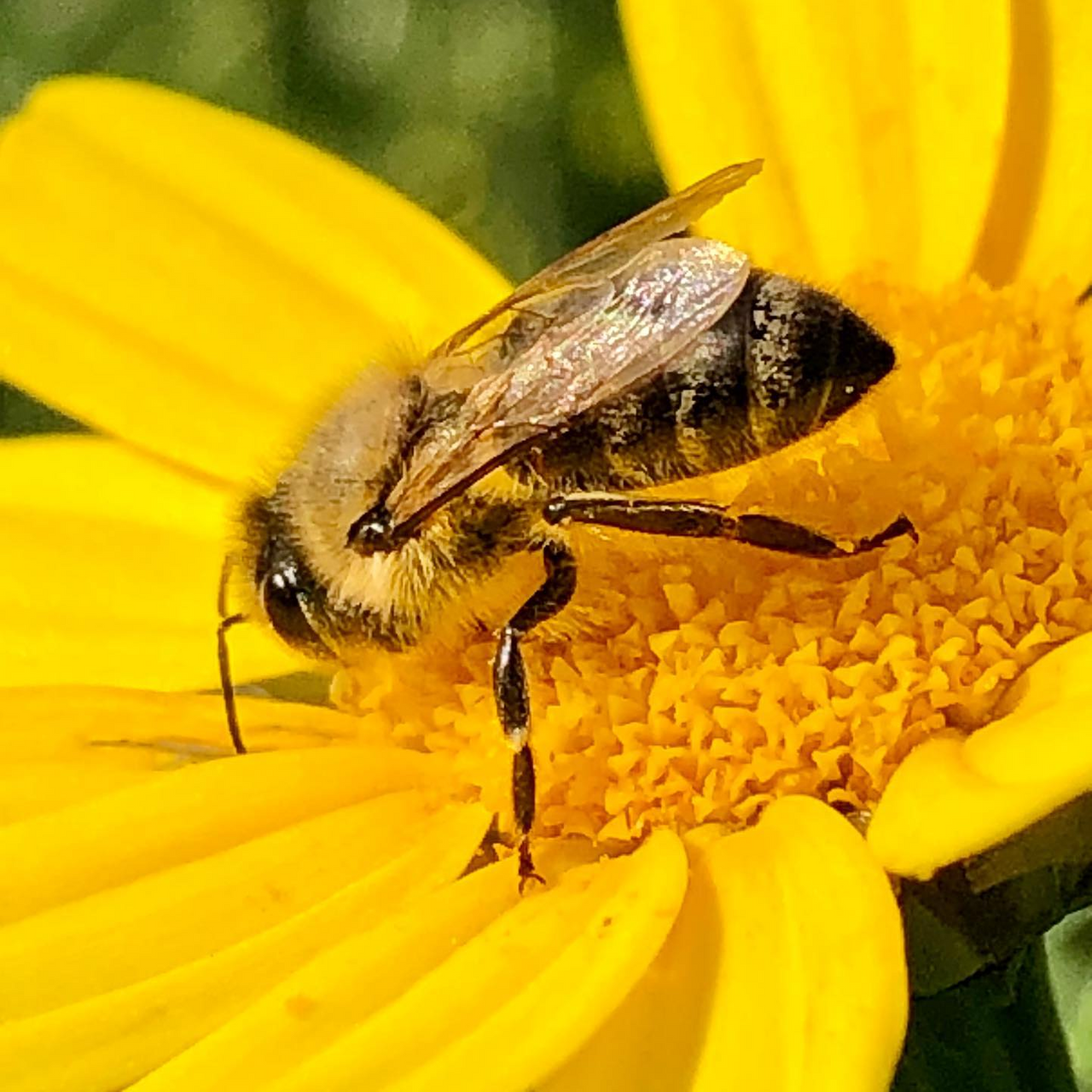 Shot on an iPhone 20/3/2021
Crete, Greece