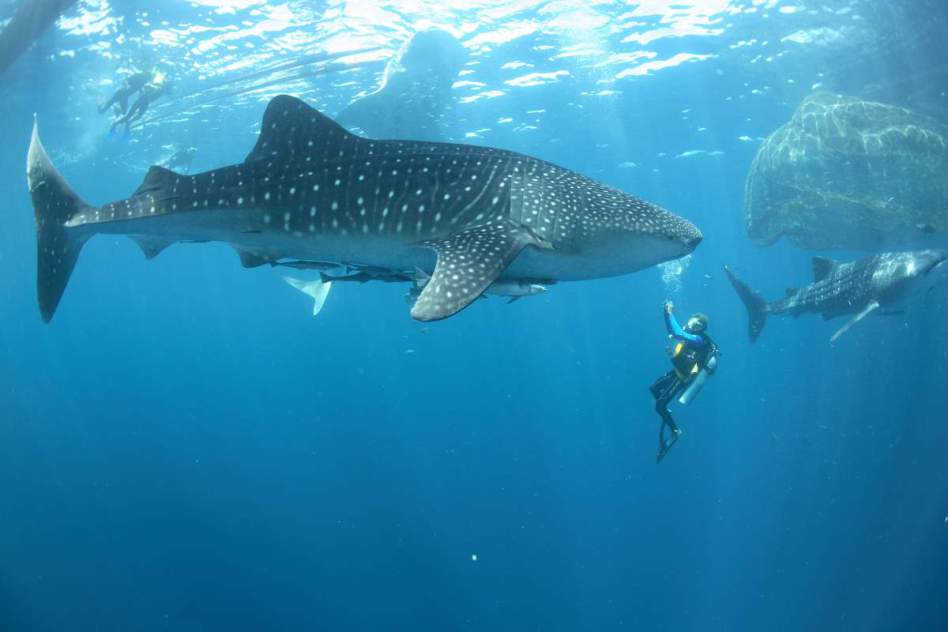 Whale Shark (12.65 meters /41.50 feet)
The whale shark (Rhincodon typus) is largest known extant fish species. It is a slow-moving filter feeding shark. The largest confirmed individual had a length of 12.65 m (41.50 ft) and a weight of about 21.5 metric tons (47,000 lb), and unconfirmed reports of considerably larger whale sharks exist. Claims of individuals over 14 m (46 ft) long and weighing at least 30 metric tons (66,000 lb) are not uncommon.

Whale sharks have a mouth that can be 1.5 m (4.9 ft) wide, containing 300 to 350 rows of tiny teeth and 10 filter pads which it uses to filter feed.!