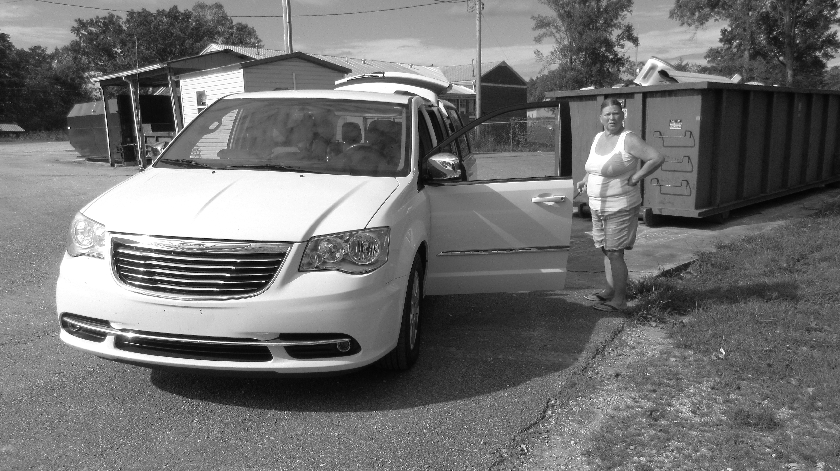 A few days ago my phone rang and it was my wife's mom and she needed help with a flat tire. She knows how to change a tire but she did not know how to access the spare on her new vehicle AND she had all the grandchildren with her! Thankfully, she was less than a mile down the road at the trash center.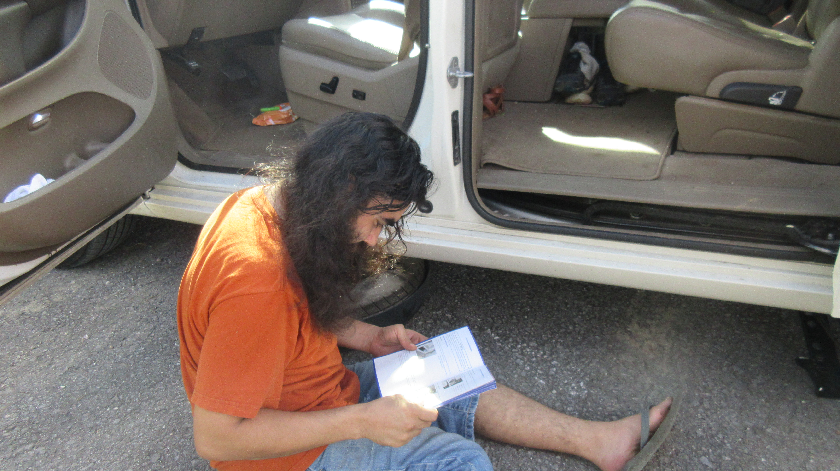 When I started looking at the van I could not figure out to access the spare either! I am use to the tire being at the rear of the vehicle and the lug handle is usually placed through an access point located at the rear bumper. This tire however was towards the front of the vehicle and I had to use the manual to figure out how to access the spare myself!
I couldn't find the nut to lower the tire at first and it was located in the interior of the van!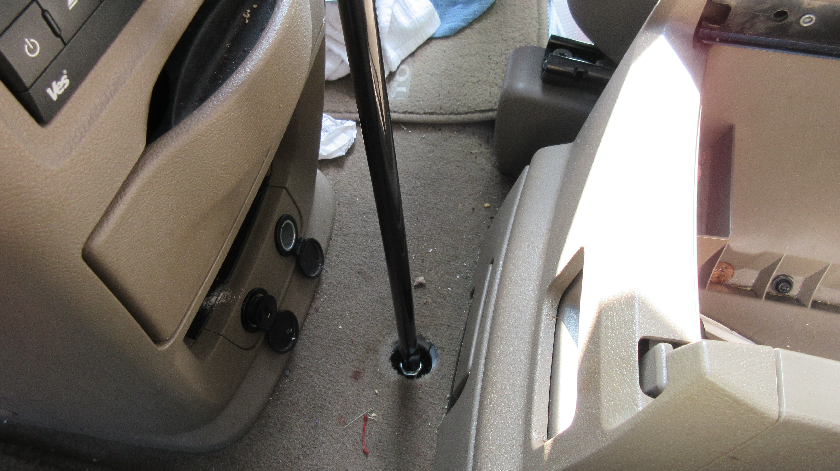 My son was the person taking all the pictures(except for the very first one). While I was changing the tire he wandered off to the trash building and took shots of his sister and cousin hanging out with the trash guy! I try to get the camera in his hand whenever I can because it is always fun to discover new hobbies and maybe photography will become a passion of his one day. I lol'd when I saw his shots because once again his sister was being her usual funny self!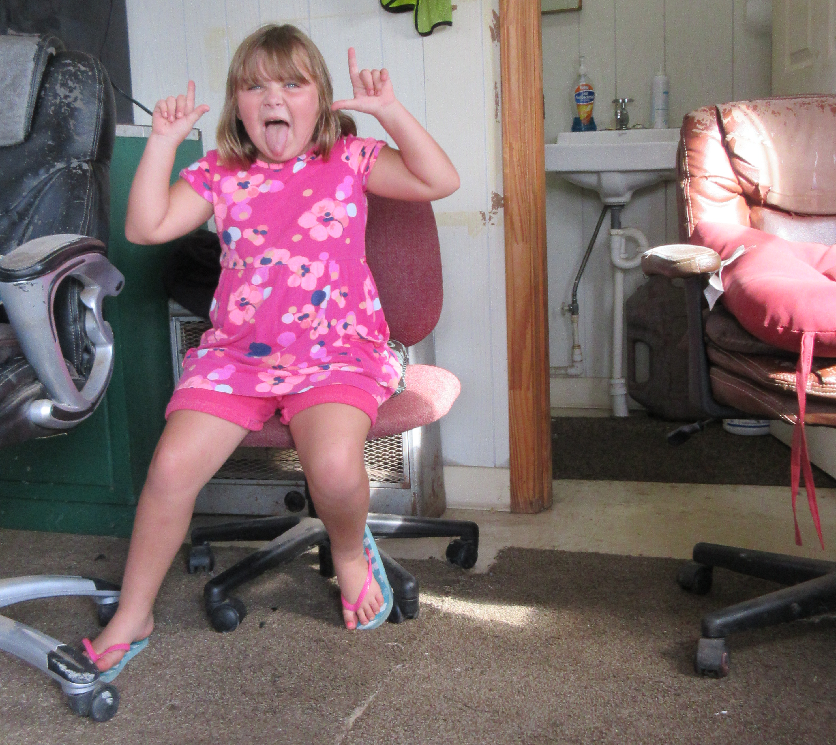 Their cousin loves being around people and ,of course, she would be sitting outside the building as people drive up to put their trash in the trash compactor.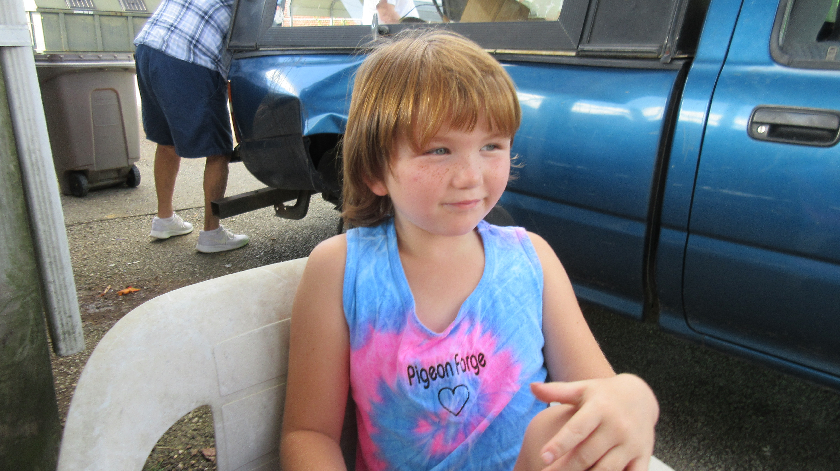 ---
The whole process took about 45 minutes, but it would have been a lot faster had I accessed this type of spare before. The cool thing about the tire is it was still under warranty and my mother-in-law only had to pay a $1.50 for a brand new tire. I know my father-in-law very happy to not have to purchase a new tire!
---
I like getting out the camera for moments like these. They are the small incidents in life you may forget years later but now that it's recorded on the blockchain this will be a post the family looks back on years later and have a good laugh about. The children may forget about this day, but now we have pictures to remind them.




Your Support For @lexiwitness is always appreciated! Click to go to the witness page to cast your vote if you support the mission of @lexiwitness and click the ^ arrow next to @lexiwitness
Posted on Whaleshares and Steemit using Masdacs.io