Hello Everyone How is Business!!!!
This is one of my first post so still working out the kinks on this new platform.
These comments are very much my opinion and might be based off facts or my own fiction, LOL.
You of course heard about the family that sold it all for bitcoin. If not see link below:
OK all for real for real.... Knowing what you know now about Bitcoin, would you have sold all your posessions to invest in Bitcoin back in 2013 when it was around $100?
I would have to be honest and say NO. In 2013 I was still married and had 4 kids. I do own my house and 2 cars. We had savings in the bank, I'd say we were average as far as household assets. Now unlike alot of families I am more money conscious than my wife. I pay the bills, manage our finances, and investments. I don't like to be called "Cheap" I prefer "Money Guru".
My favorite words are FREE and Money. Favorite Phrase is "Free Money".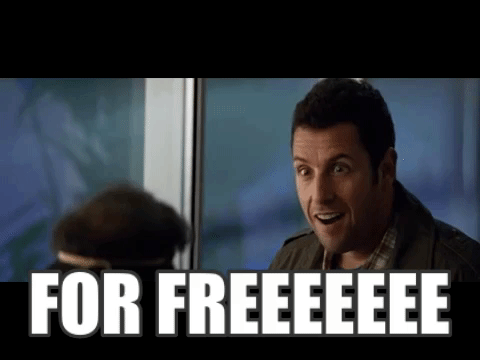 I was dabbling in the stock market, but never in penny stocks always in proven stocks. So my risk tolerance was low.
For most people the quick easy answer would be, "Hecks Yeah, I would have sold my stuff, my momma's stuff, and my siblings stuff to invest in bitcoin".
BUT I would have to call BS if you fall under one of these categories:
If you were in college working on your degree, would you have said forget it, I am going to work and invest all my earnings in bitcoin.
If you were living paycheck to paycheck barely making enough to feed your family and save money.
If you just started living on your own and had the weight of expectations from parents on your shoulders
etc
etc
I ask you to comment on your situation below in 2013 and be honest, would you have sold it all or said Nah.
Until Later Boss Men and Women.
If you found this post helpful or Entertaining on Steemit, would you please upvote it and follow me because you will then be able to see more posts like this in your home feed?
Upvote for Upvotes, scratch my back and I'll scratch yours.
Donate Bitcoin: BTC Wallet 1MJJ3kx34ZbmKZUUmrrqAvomCi7mXAJ2s8