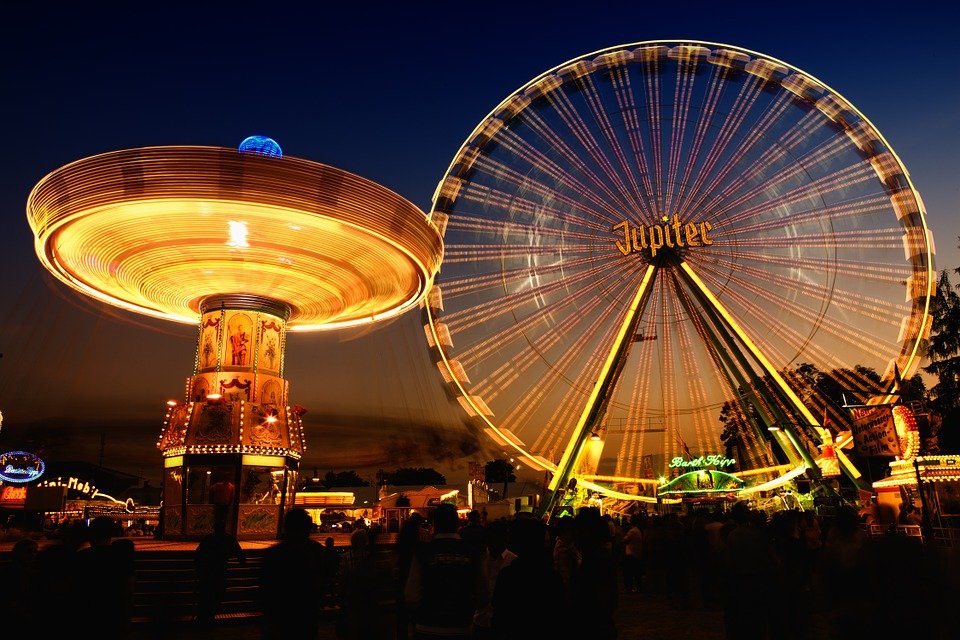 The lines below are part of a conversation my son and I had last night, where he surprised me with his incredible views on Life.
- Mom, life is a circle, right?
-What do you mean, son?
-I mean that is like a full circle. Think about it! Everything is a circle: the week, the month, the year, life, the universe, even the aliens are part of one big circle.
-I am afraid I don't understand it. Would you like to explain it to me?
-Each week starts with Monday and ends with Sunday, Then it's Monday again. You see, it's a circle! Then from January to December is the same. Another circle, only a bigger one.
-I see what you mean. But what about life? How is life a circle?
-It's simple. Life is the biggest circle. You are a little star, you get born, you grow, you get older then you die and become a little star once more. It's a longer circle because it takes time to grow old. You get it?
-I can understand how that can be seen as a circle. You are right! What about the aliens you mentioned earlier?
-Their circles are different. They are faster.
-What do you mean by different and faster?
-Our circles are horizontal. We go in front, sometimes left and right. We can't go back, only forward. But they move differently and much faster than us. They can also go back. We can't! Their circles are vertical and sometimes are one with our circles. When they get closer to our planet and enter our atmosphere we can see parts of their circles because they are glowing. You can see the lights flickering. They move like a satellite but they twinkle like a star.
-So you are saying that there is life on other planets and aliens are real?
-Yes, but they are smarter then us and they stay away from us. They come and go.
-How come?
-They have seen us cutting down the trees, hunting animals and polluting the planet. Humans put garbage and plastic everywhere. They are afraid of us.
-Have you ever seen one?
-No, but I would love to. I have so many questions to ask him about the universe and his travels...
I hope you enjoyed this conversation at least half as I did! Children see things far more simpler than adults. I think there is so much we can learn from our children. We have stopped seeking creative activities. Because we have experienced failure, we feel confined. We forget how fun it was to be a hero and convince ourselves of our own mediocrity. We are afraid to try new things and we certainly take ourselves too seriously when we should simply enjoy the present and see how blessed we truly are.