Life Is complicated what we want to do in life sometime nature don't want that to be hapening for us
may be its better not to happen
Life is too short to complete dreams comes true but i am sure slowly but surely my dreams will come true
Perfection is not attainable, but if we chase perfection we can catch excellence.
I believe in self hard work
It is not easy to face the loss of loosing what you want badly...!!
but everything, every person or anything came into your life is may be a blessing or a lesson for you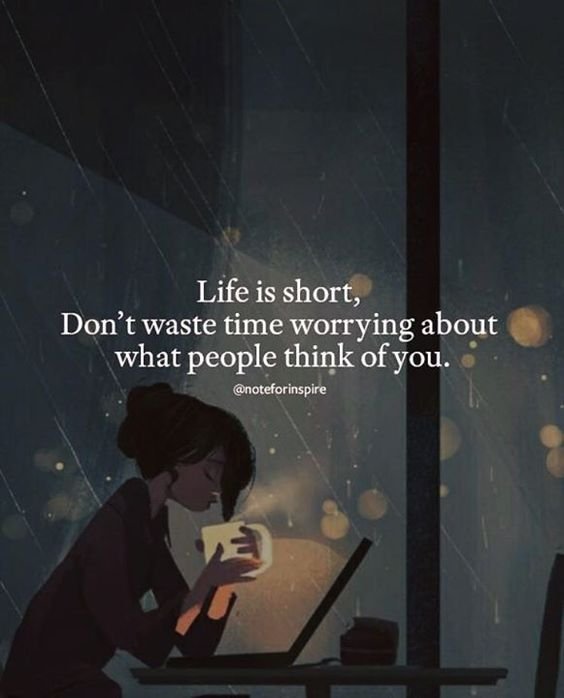 Source
so everything came into life we must learn lesson from it.
Life is too short
So,
Don't waste time worrying about what people think of you
because it's their problem not our
I wish everyone find loyal friends in life joyfull moments and always have blessings of elder relations.
Thanks!