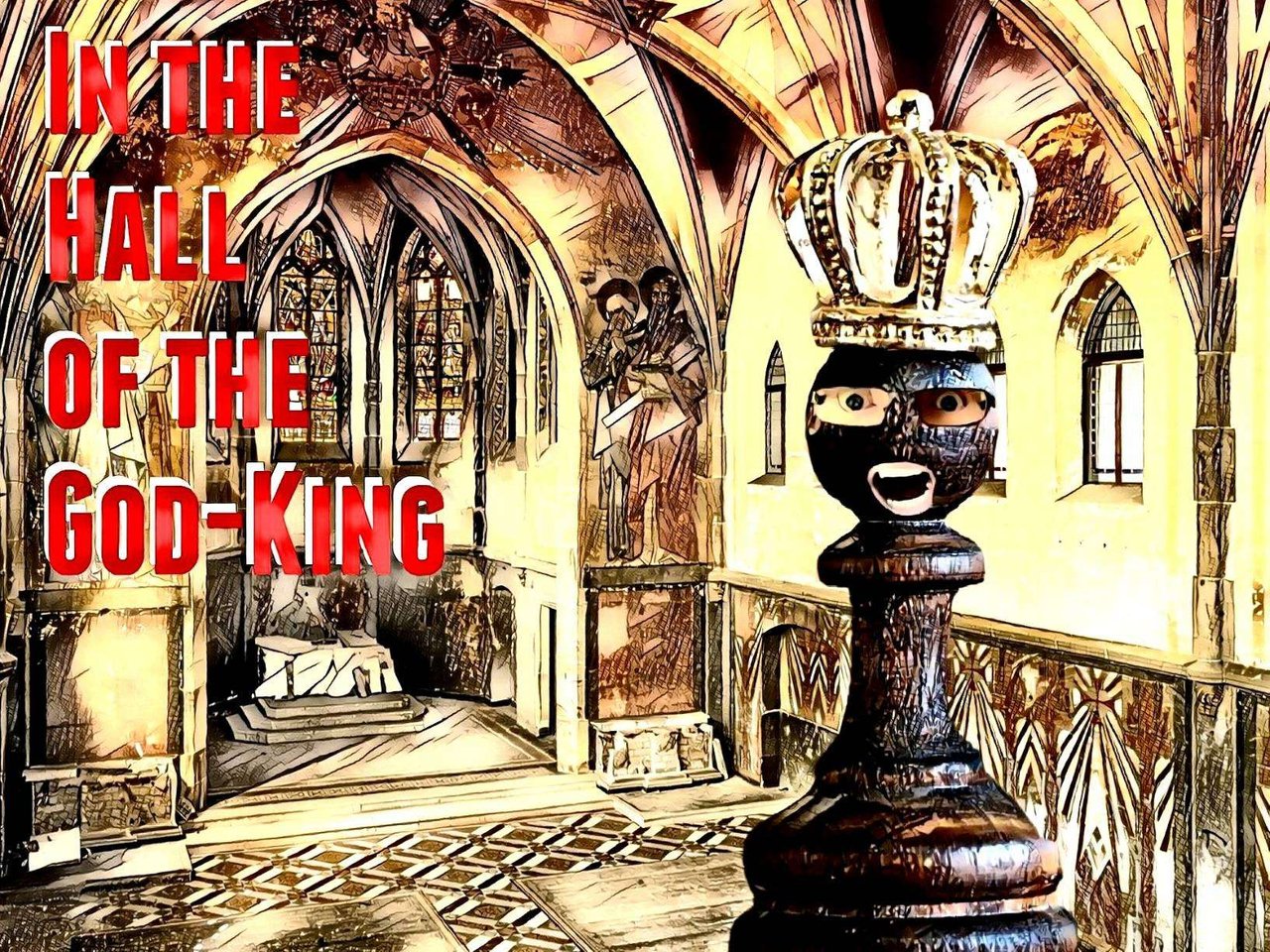 All was quiet as the family approached and placed gifts at my feet before backing away respectfully.
I raised my right eyebrow a centimetre so that they would know this pleased me.
The woman shaped one made those strange squawking noises with her face trumpet and pointed at two of the wrapped gifts.
Despite the words being high pitched gibberish I understood.
Here, here are the gifts that will please you most my Lord. Pray, let us live for another year.
I nodded. We would see.
I poked at the littlest gift with my foot. It rattled as if containing glass beads. I frowned. Beads? I had no need for beads.
Before my wrath could blossom, the little girl shaped creature ran forward and placed a cup of brown gold in my hand.
I nodded and took a satisfied sip. It was good. All was as it should be.
I opened the gifts. One by one. They were various baubles and edibles suitable for a God-King such as myself. The only lack appeared to be the absence of a Gibson Guitar.
The woman-shaped thing, sensing my disappointment made a placating gesture with her hands. Then cupping motions aimed at the sky.
Once again, I didn't need to know her language to understand.
Let me please you with my flesh my Lord. If only you will let us live.
I steepled a finger under my chin and nodded.
You have pleased me greatly. I shall suffer you to live this next year hence.
The creatures shrieked in joy and leapt up and down clutching at each other in this moment of snatched joy.
I nodded.
All was as it should be.