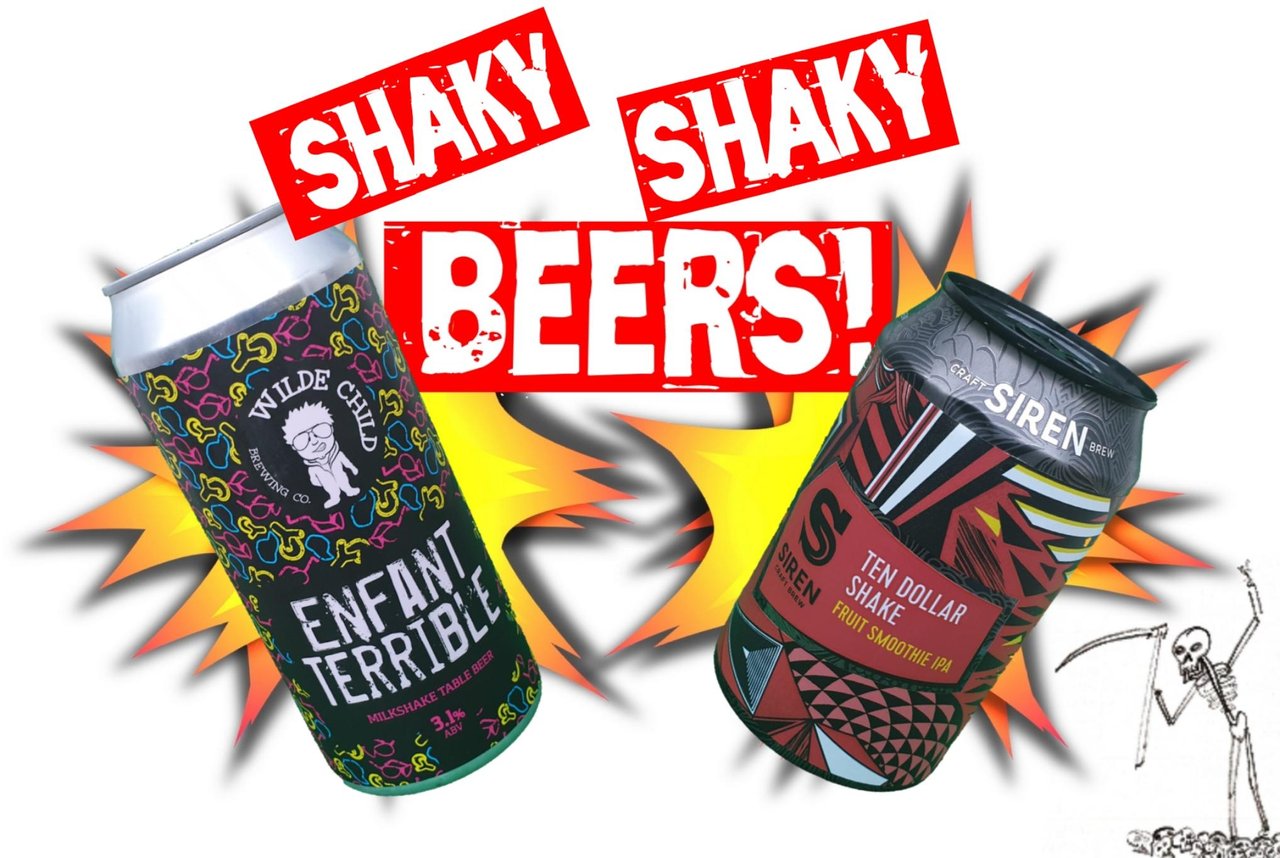 I'm feeling SHAKY!!
Shaky for beer and not just any old beer... Milk shake beers!
And no, I don't mean milk from the udders of a drunk street-wife after she has fallen down a fire escape!
Milk shake beers... Hmm, what the hell are they trying to do, lure my children into a life of sozzled beer'ery!?
They might be luring me into one. I love milk shakes and despite the idea being somewhat of an anathema to the real beer drinkers that used to plague me on chat/discord back in Steemit's heyday, I think they sound awesome.
And the very idea seems to do the oddest things to a man. The Bear-Man couldn't stop being Taylor Swift yesterday!?
Me, I kept thinking of that good old fashioned British icon. The incredibly terrifying... Shakin Stevens???
Yarrgh, I mean that's fucking horrifying. Couldn't we afford a slightly better cut-rate Elvis than that?
Where was I?
Ah yes, shaky beers.
Let's go!

Enfant Terrible, I do believe that is French for something, perhaps The Fat Onion?
No matter. Apparently this is a marriage of French hops and English malts to create a nonconformist beer. Throw in some lactose (eh!?) and it's milk shaky.
I don't know about you but the lactose bit just makes me think of lardy milk-fat being thrown in. Boak!
It's awfully weak too, 3.1!? I've had stronger ice lollies.
But let's taste it and see!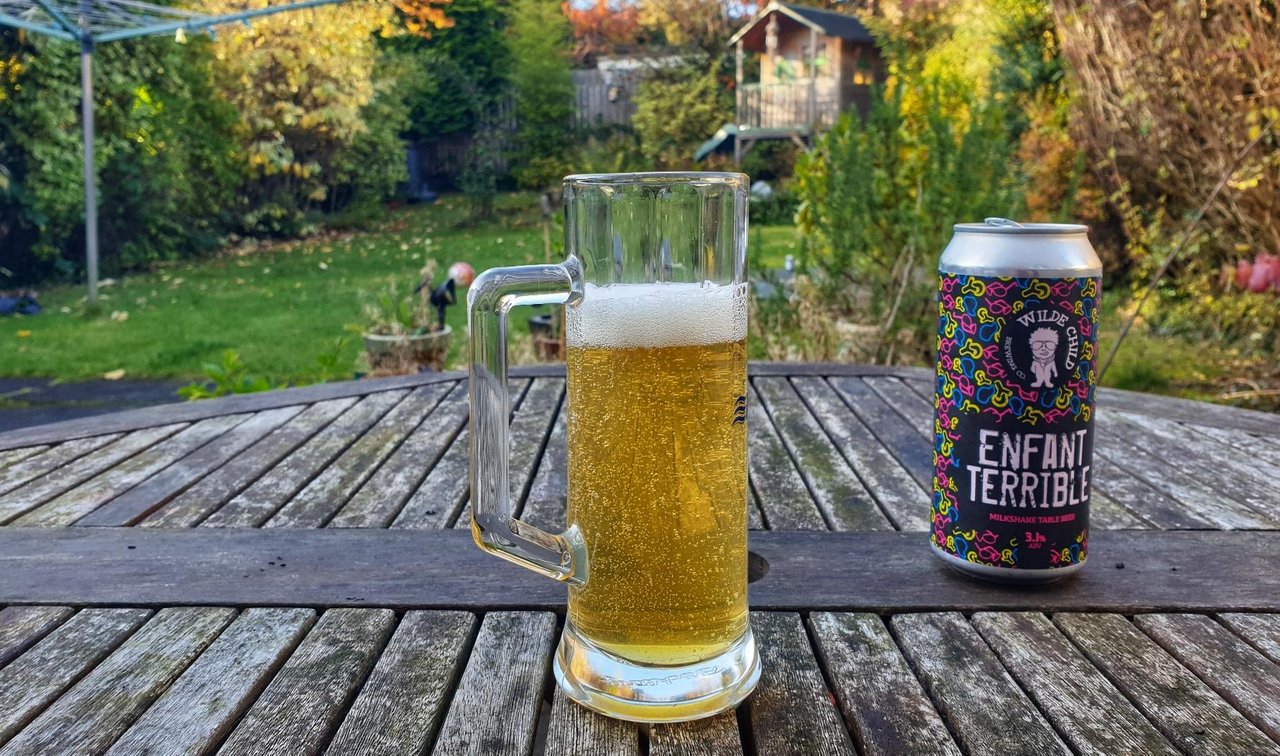 Oh. Oh dear. Well this looks like some peely -wally shit.
I mean, it sort of looks like that cheap supermarket lager you used to get in the eighties that one of your friends would always buy with some porno magazines.
Let's be nice. It could be amazing?
Oh my god, this is an imposter. It's like a ghost beer. It's hardly there. like that shitty infused water that health freaks like to drink but with added bitter and pissy.
Pfft, 1/10 booms!!
Bad child!
Fingers crossed they aren't both going to be gash.
What's next? The devilish...

Ten dollar shake! Who the fuck would pay ten dollars for a shake? Unless it was a shake of the penis variety??
And what the fuck is a dollar anyway?
So. Shaky shake. Shake shake...
Couldn't resist that after seeing Asher drop it in my comments yesterday!!
But enough of the lithesome Swifty!
Siren Craft Brewing used more fruits than have ever been seen on this earth in the brewing of this. A combo of mango, papaya and passion fruit.
Let's not forget the lactose...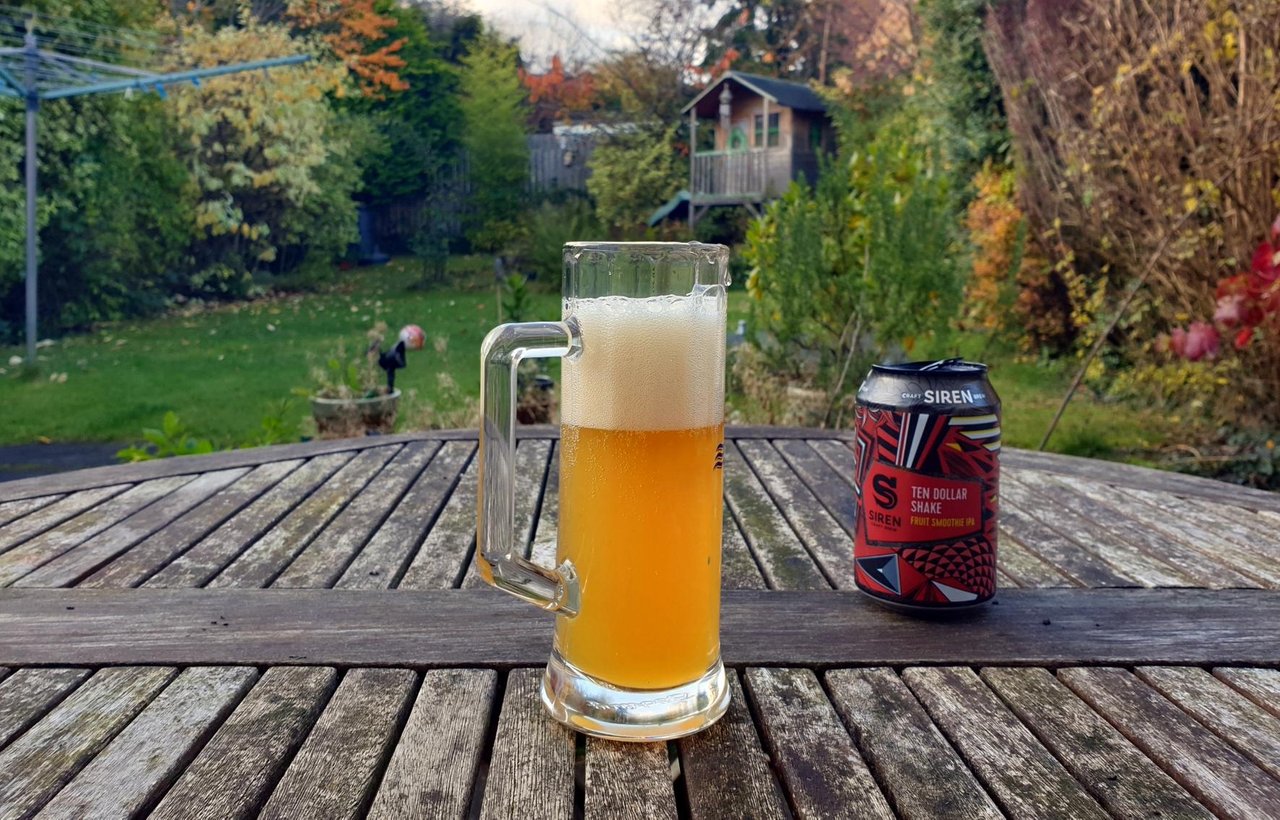 Look at this, is like a lion ate the sun and pissed into a glass. And that head, like Santa's beard!
Let me at it!
Ah, a beautiful fruity punchy IPA. Bags of flavour and bitterness with a long smooth vanilla finish. Must be the lactose. It's so fruity it's almost sticky.
I feel like I am basking in the embrace of a broken nuclear reactor. Top notch, a solid 8/10 booms!!
That's a relief after the first one was such a dud.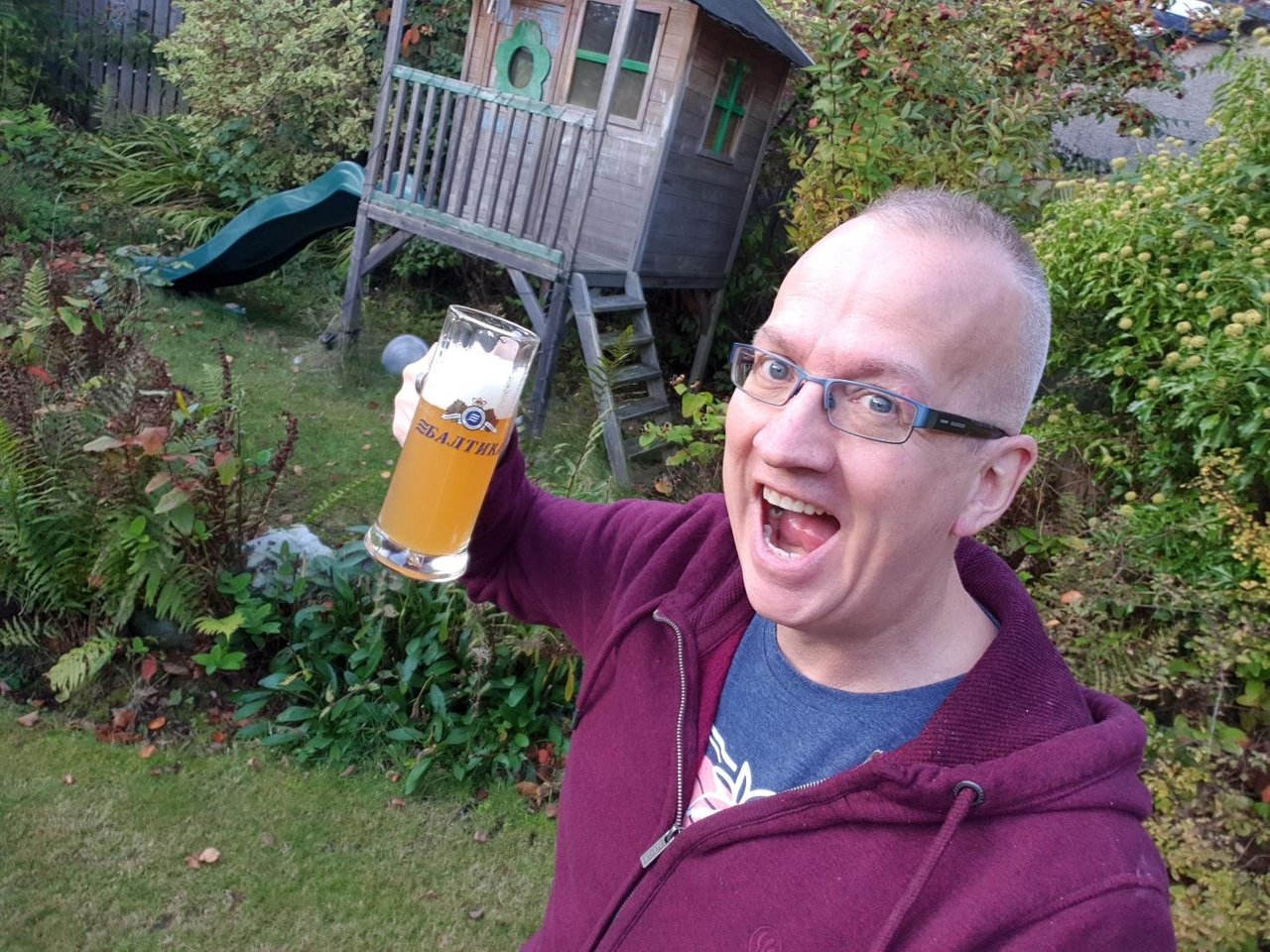 Have a good weekend and cheers everyone!