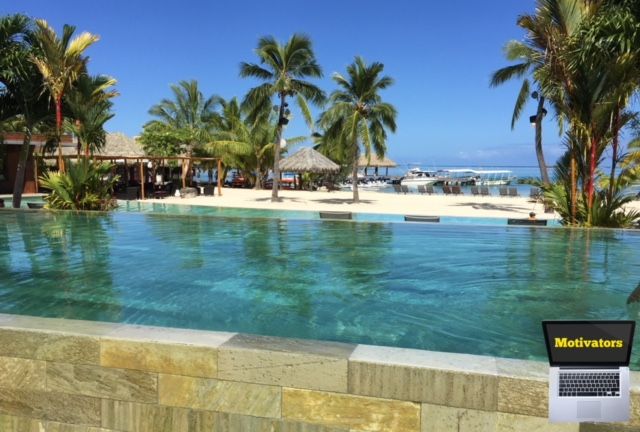 Motivation Nation,
Above is a picture from my honeymoon in Bora Bora. This is my happy place. When I lose focus of my goals or feel overwhelmingly busy, I take a minute and close my eyes and picture this place.
Why do we work and deal with a lot of stress? Obvious answer is money, and that can certainly be your main motivation.
But why else?
What else makes you happy and what makes you pissed off?
Do you like recognition, the title, or the industry you work in?
Do you like to prove to yourself that you can achieve what you're setting out to do?
Are you afraid of being poor?
Ask yourself what your motivation is. But truly dig deep and find out what makes you tick and what keeps you going.
Once you figure out what your true motivation is (besides the basic necessities of earning to eat, have a shelter, etc), you can play into that motivation and alter tasks that don't get you excited and pumped.
It's a powerful tool.
What's your biggest motivation?