Reading the blog of a famous Islam fanatic writer in America. Written, but in a write, the eyes were stuck. The subject is quite interesting. He compared the Muslims to a huge army and argued that he had very nice arguments.
The essence of his writings is that if Americans view Muslims as followers of a different religion, Americans will make mistakes. Muslims will see a consolidated army like that. And if they do not, then the Muslims will soon take over the whole of America. Subhan Allah is my mind.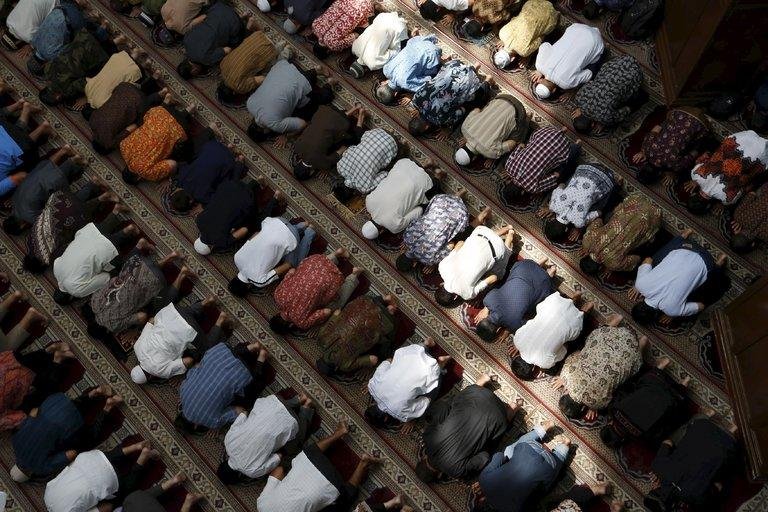 To prove that Muslims are a military, he says -
Before the end of the night, Muslims leave the bed and go to the mosque, and they routinely stretch and drill like routines like militaries. (He is talking about Fajr prayer). Nothing can stop them from this. Difficult cold, sick, rain, vacation is not an excuse. No military presence in the world is so tight. The more horrible thing they have to do five times per day. Military fail
As the army merges together in unison, Muslims also congregate in the symmetric (synchronized) manner and pray regularly. To fix their lines, together with all the steps, follow the rules of the army
Then he focused on why the army men marched.
We all saw the March of the Army. Have you ever wondered why they do this? What does it profit?
There is no use to march together in modern war zones, but it is foolish to do it. Then why?
Because if a group of people repeatedly perform a similar task, there is a psychological and physical bond between them. They learn to give more importance to the group rather than their individuality. Not just march or drill, any combination of activities (such as playing together, singing, praying in the church, etc.) creates group coherence among the people.
He further writes, whenever there is a situation where Muslims are at the moment of their prayers, they all turn face to face and pray. As a result, there is a unity among them that is not seen in any religion/nation or people of faith. For this reason, Muslims have spread almost all regions of the world in just a few years, and are still expanding.
When is an iron chunk converted into a kiss? When there is all the electron in it, they all face one side.
Alhamdulillah, at that time I did not think, Allah Subhanu waTa'ala has taught a unique lesson in the daily activities of the Muslims. For this reason, he might well be in South Africa, even if there is a Muslim heard about the pain, sleep in our country, our sleep becomes unlawful.