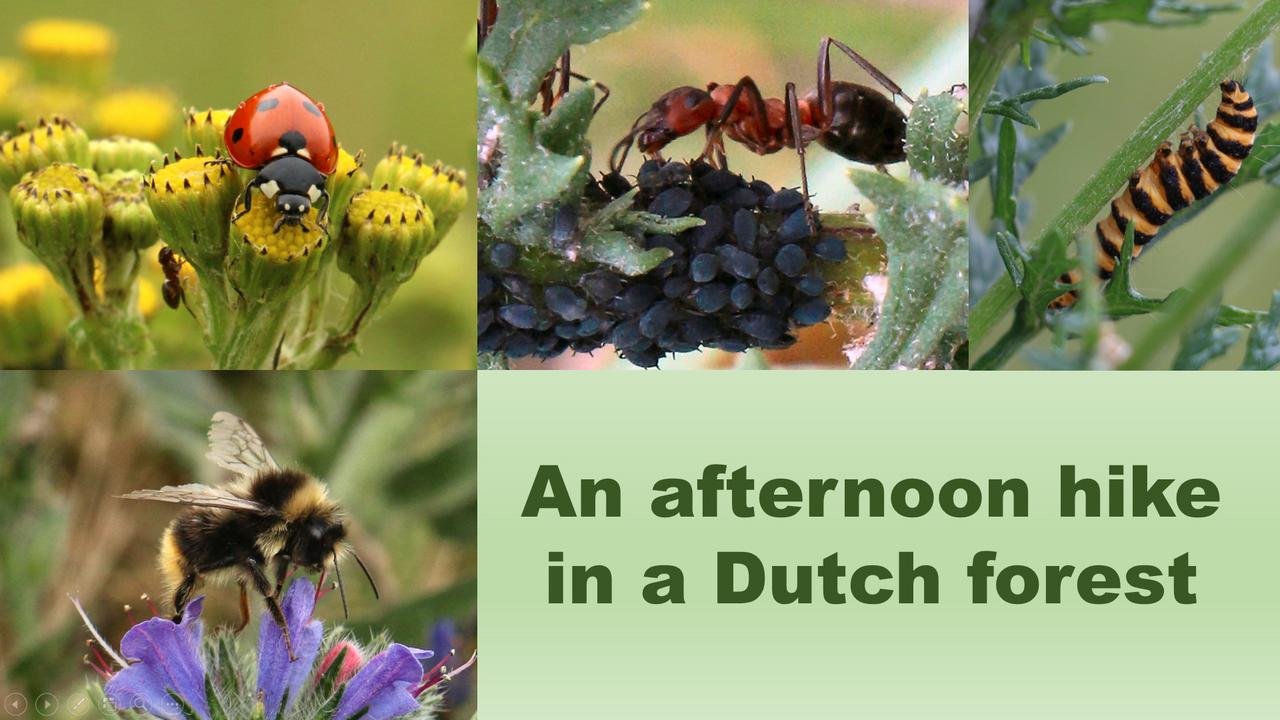 A few days ago, I drove to a small natural parc near my home (Netherlands). I was armed with my rifle microphone: my intent was to capture sounds of the forest for a new music track. But it did not take me long to realize that the airplane noise pollution would prevent me to record anything useful.

What should I do now? Should I drive home with the tail between my legs?
Luckily, I had taken my DSLR camera with me. I walked back to the car, dumped the mike, grabbed the camera, and went on an improvised 3-hour hike.
This excursion in the wild revived an old hobby of mine: photography… I do not have pro gear: just a Canon EOS 70D with the 18-135mm lens that came with it. 

She was just behind me as I sat down on a bench for a short break: I turned my head, and here she was, staring at me. She gave me all the time to get out my gear, and more: I observed this lady for a whole 10 minutes... Observe the ant below her... It was actually defending the aphids (Not in the picture: these were a little lower.)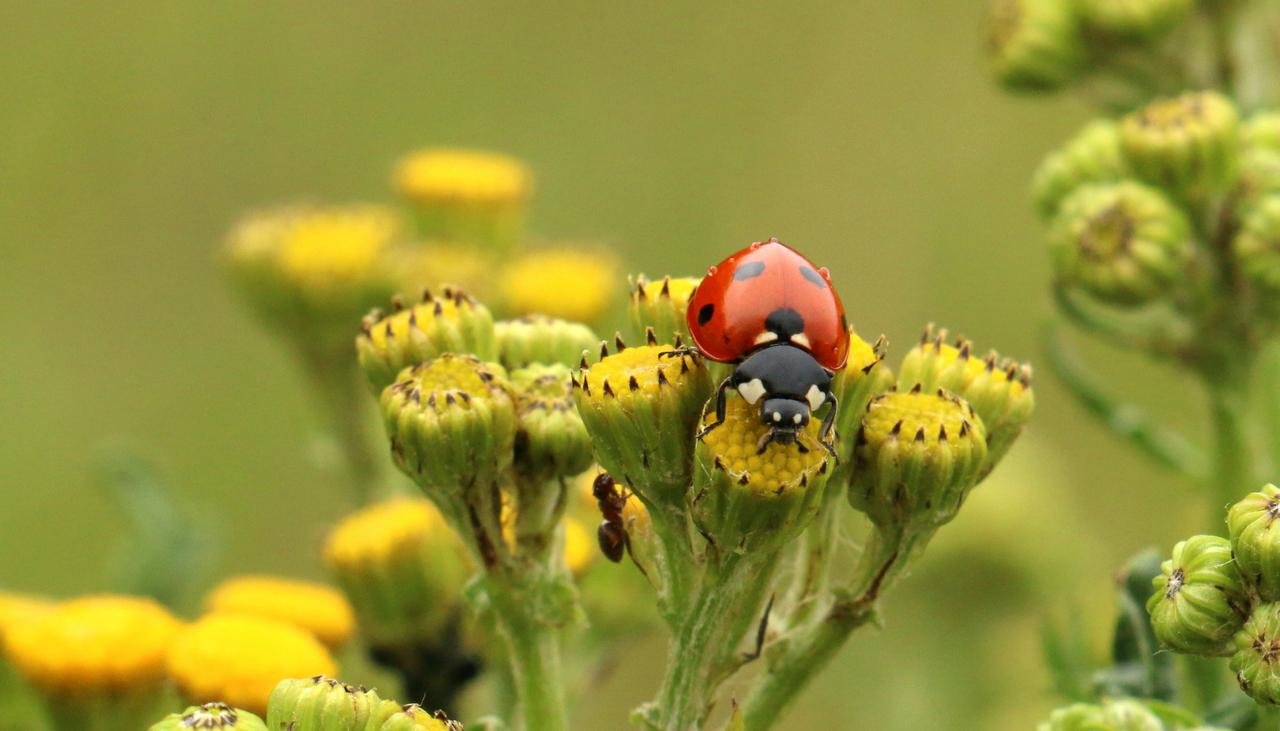 A bit earlier, I had found that branch full of aphids and huge red ants. A real industry, as you can see!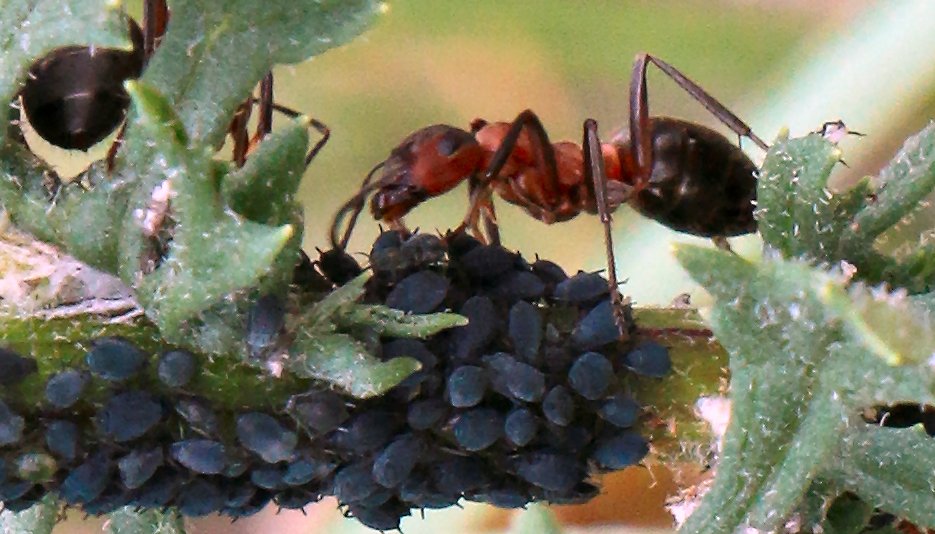 Dragonflies here in The Netherlands, are very thin, and move a lot! This picture was quite difficult to get! My zoom is limited, so I had to crawl in the herbs and get pretty close (Dragonflies fly off very easily). Yet, this one must of liked me: he sticked around posing for me during 5 good minutes! Such a graceful little thing.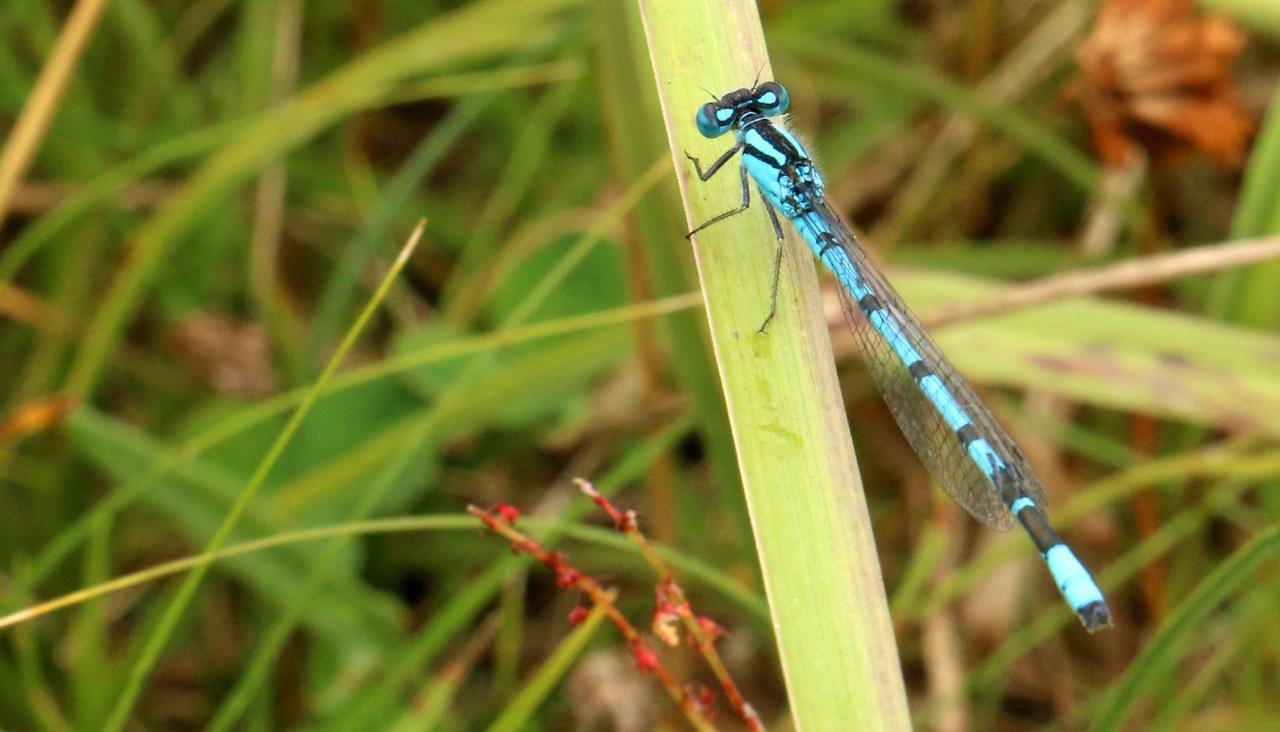 When I walk in the city, the only place I see bees, are… on the pavement, walking... Not in too good a shape, visibly suffering, sometimes just dead. So, I was relieved to see some happily buzzing around. Still, the place was teaming with wild flowers and I saw just a few dozen bees in total (a 3 hour hike)… :-(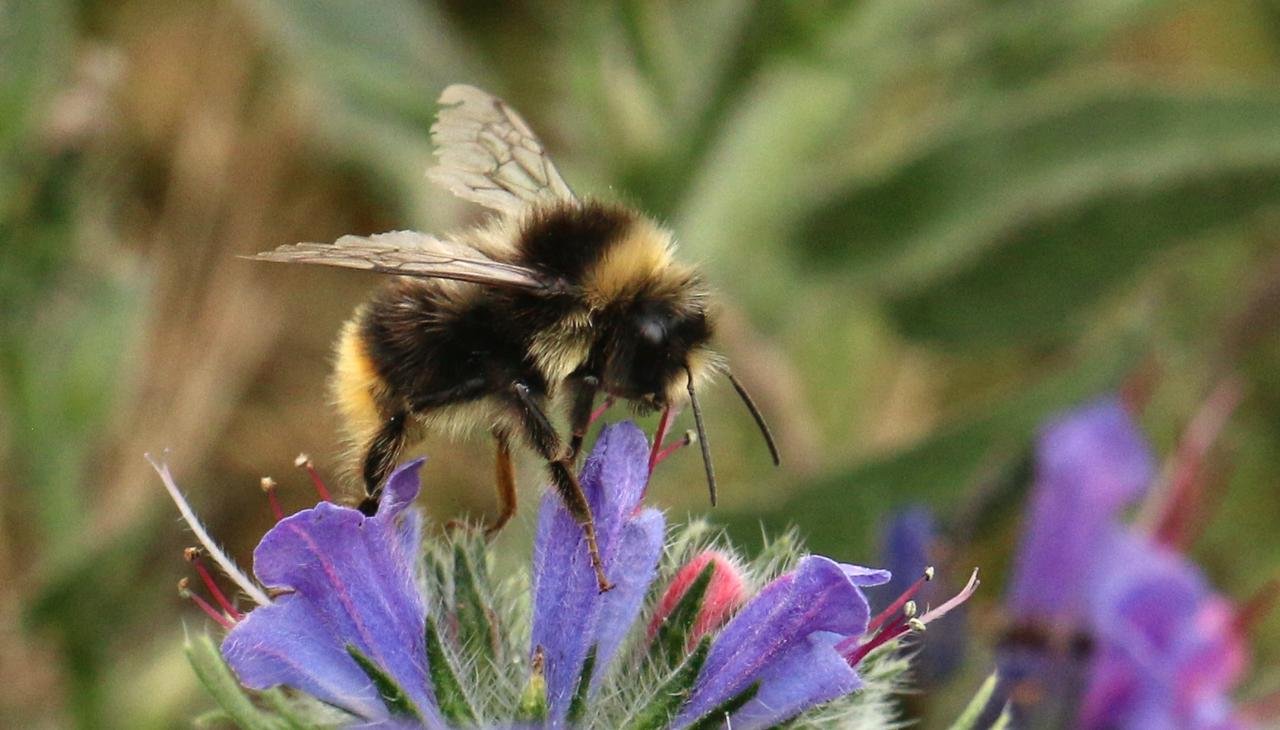 Scrunch… Scrunch… Scrunch... I am always hungry, so I eat all day… but unlike humans, I will not get ugly and fat, I will become a beautiful butterfly.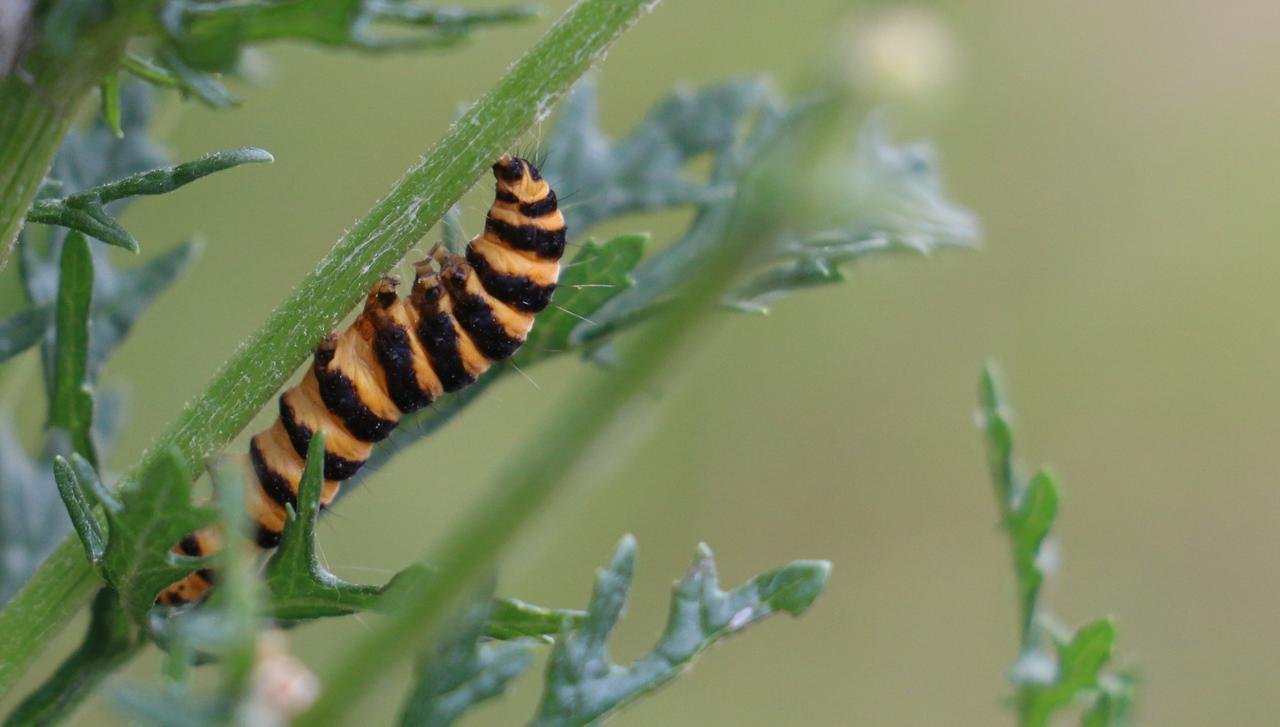 That pic was taken just 5 minutes after I started to walk: Around a corner, we came face to face. The falcon looked at me for 10 seconds. I hadn't even taken my camera out of the bag yet, not to mention setting it up! I just managed to take a few quick shots when it flew off...
Such an encounter so early encouraged me to go for the hike. I didn't regret it: I made all these new little friends.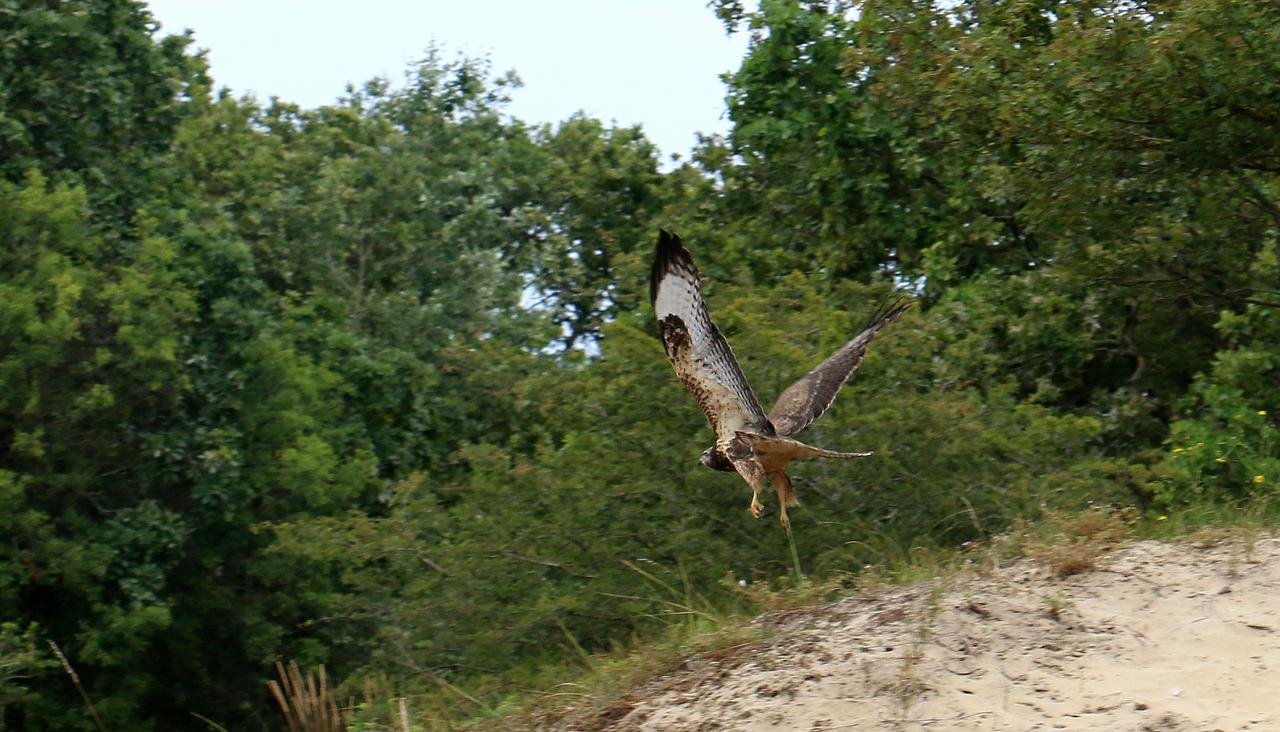 Hi,
I'm @muphy (see intro post),
My life revolves around music production, teaching sciences, and discovery through travel.
You enjoyed that post?    Resteem and Upvote!
You are interested in these topics?    Follow me!