Three days ago came my 30th birthday. On the one hand, I am still very young, on the other hand, this figure makes me think once again about the principles that I follow.
According to statistics and some examples from life, I have quite good chances to live another 30-40 years. But let's be objective, already now my knees simulate pistol shots, the brain learns more slowly, and the stomach absorbs less alcohol.
Of course, 30 years don't oblige me to stop watching cartoons, buying sweets and burn all my hello kitty panties. Our world got rid of such stereotypes long ago. However, this age allows me to voice a few tips and obvious things to inexperienced 29-year-old suckers ;)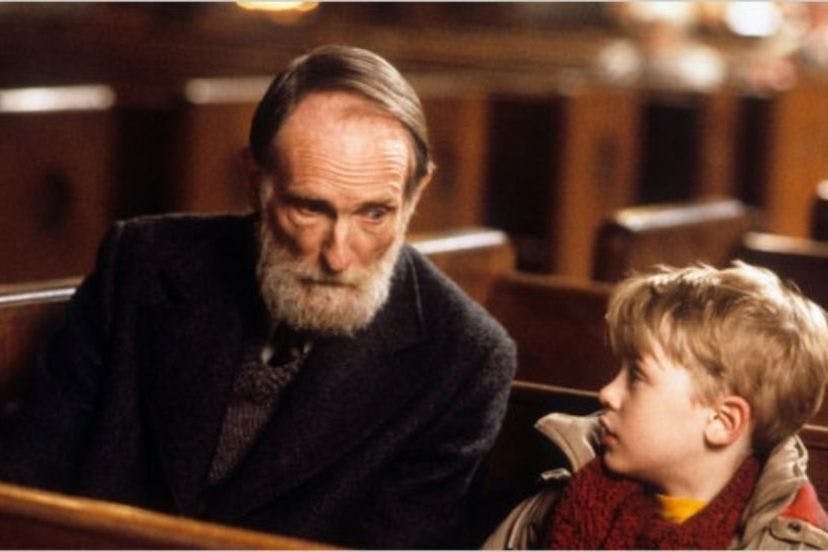 Read
Read as much as possible and more often, read books, textbooks, journalism. Read cheap, boring and monotonous female novels about jade rods is better than not read at all. Any grammatically and orthographically correct text (not this one) will increase your literacy and vocabulary, enrich your imagination. Books are an endless collection of new worlds, stories and characters.
Don't smoke
If you are 30 years old, quit smoking immediately or don't try to start! Nicotine addiction is the most long-lasting and "imperceptible" addiction. I've been smoking for the last 12 years and it did not bring me any joy or benefit and gobbled up a lot of money. The first thing I did on my 30th birthday is finally threw away cigarettes. It's hard, I feel terrible, but it's my main short-term goal now.
Don't spend a fortune on higher education (especially technical education)
I do not know any modern educational program at any University in the world that would give relevant knowledge on modern technologies. The bureaucratic machine of education simply does not keep up with the changes, with all these preparations and approvals of training programs.
Most professionals are self - taught. The Internet has everything, knowledge, people (communities) and examples. The best experience is the practical experience and experience of direct communication with professionals in their field.
Pay only for highly specialized courses from proven teachers who give relevant knowledge.
Keep learning
Yes, this is an indirect continuation of the previous paragraph. Engage in self-education as much as you can. Your profession may disappear in 5, 10, 15 years, a wide profile will prepare you for changes. Study not only subject areas, but also the world, history, yourself.
Uneducated people are easy money for existing systems, they are easier to fool, they are easier to control. Want to be happy, rich and independent? Learn all the time.
Get rid of money debts
It's very difficult to do fast, if you have a loan debt for study. But by the age of 30 you can manage to pay all the debts and take care of the savings. Externally, you can treat carefree to the fact that you owe someone money, but this is the most malicious worm, that eats your nervous system at the subconscious level constantly. Debts are chains that prevent you from planning, dreaming and, as a consequence, restricting your horizons.
Сommunicate with the opposition
50 years ago, in California, the unspoken slogan of anti-government student movements was "Don't trust anyone over 30» Why? Because young people believed that after 30 years, a person is not able to accept or make any drastic changes in his life, which leads to the denial of any changes in the global social subtext. I think they were right…
At 20 years old, our political and philosophical views could change at least every week. Not because we were ideological prostitutes, just every day we learned about new theories and philosophies, studied them, tried to project on the world around us.
By the age of 30 you will already "taste" and compare everything and will form a relatively stable picture of the world, your picture, but still stable. It is obvious that further your brain will either strengthen all your theories with examples from life, or adjust your philosophy only slightly, in special cases.
Therefore, communicate not only with people with the same views as you have, look for antipodes. It may be uncomfortable, but it will keep your brain open and flexible for as long as possible.
Respect the authoritative people, but do not follow them blindly
Anyway, we respect the authority of elders (fathers, grandfathers, teachers), simply because they are older, and therefore by objective logic, they have a little more experience and practice. Worship of authority (even psychological) can influence your actions by instilling in you a lack of confidence in your own decision.
But few will tell you that you yourself can become an authority for others at any age. Sensibly criticize and evaluate the opinion of your mentors. In other words - stop being shy and modest.
Your best friend is your main rival
At school I had five best friends, at the Institute- three, now only one. All these stories of our fathers that with age you will have fewer friends-the true truth. The best friends turn into just friends, just friends gradually into acquaintances. Too far our life roads diverge…
I remember 10 years ago in one of Jack London's books I came across an interesting description of male friendship:
Real best friends can only be rivals, who lead an honest confrontation, not envious of each other's achievements, and trying to surpass each other. (not word for word, but the meaning is clear).
I'm lucky to have such a friend. At different life stages, everyone is so lucky. Try not to lose such a person. And when you concede to him in something, take it with dignity, if he also admits your victories. From such a relationship can be born really strong friendship. Such best friend is the second most important motivator, after the beloved woman.
Main advice...
...And the most honest advice for any age- live as you want, it's your life.