What started out as a potentially disappointing scenario, turned out to be a huge blessing in disguise!
As 1:30pm EST approached, the skies were overcast and cloudy over the western Pennsylvania region. There was even a rumble of thunder in off to the north. How disappointing! I've always has a love for astronomy and the opportunity to see a near-full eclipse was going to be ruined by a bunch of rain clouds!
As it turned out. These clouds provided just enough shielding so that I and my girls could watch the 2017 Solar Eclipse with our naked eyes. No Glasses Required!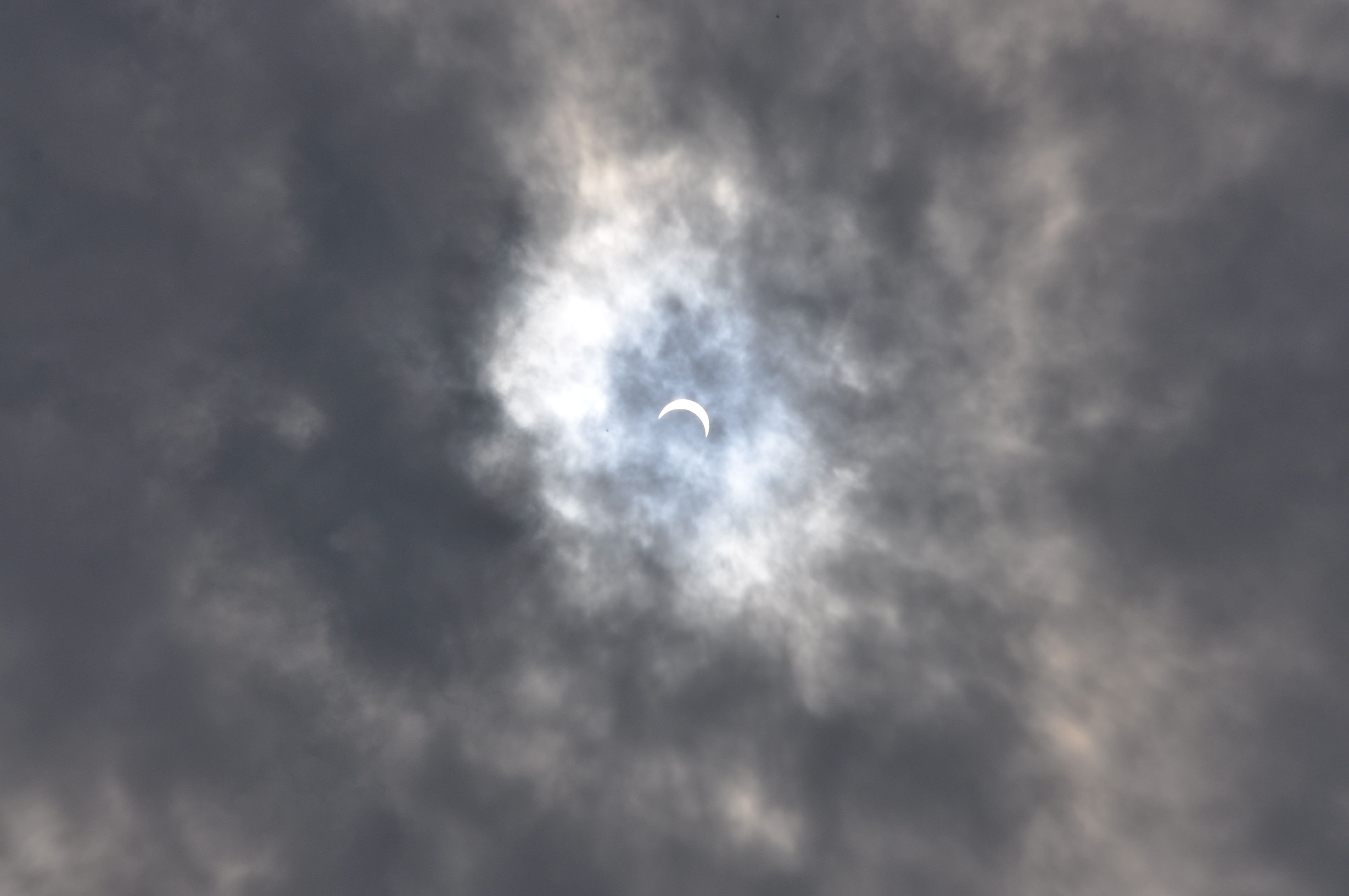 Here are a couple of close up shot.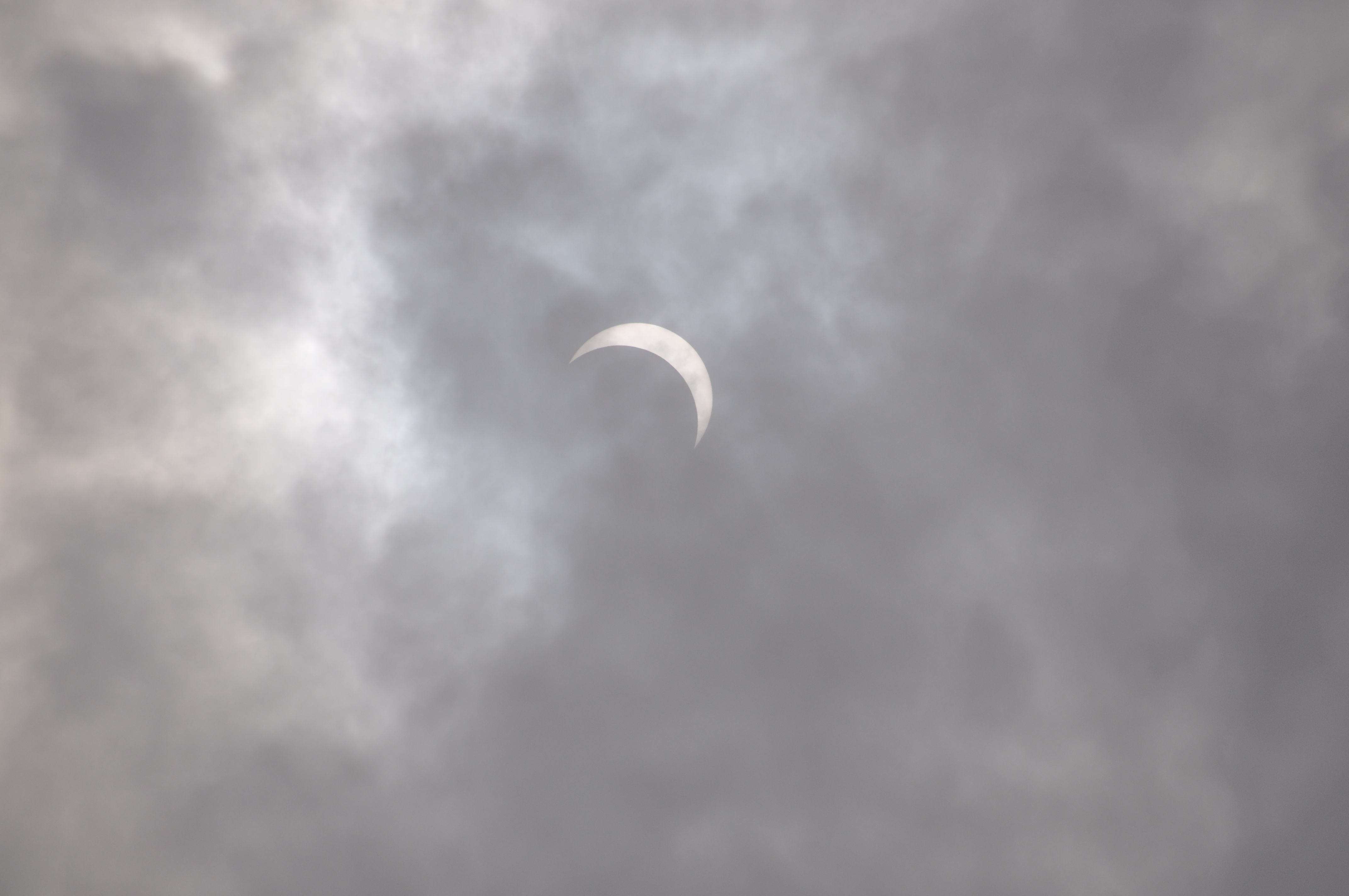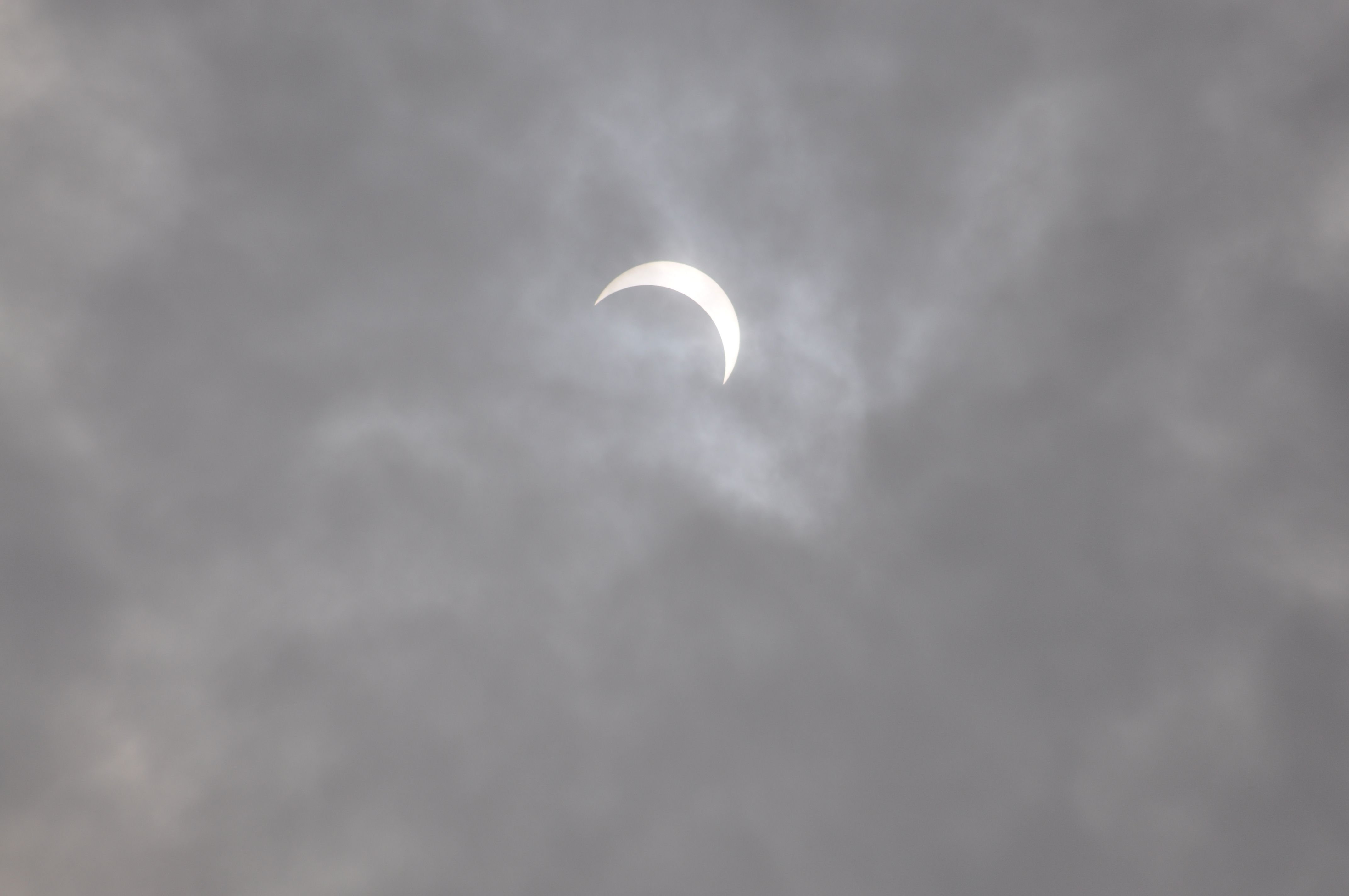 Move out of the way, bird!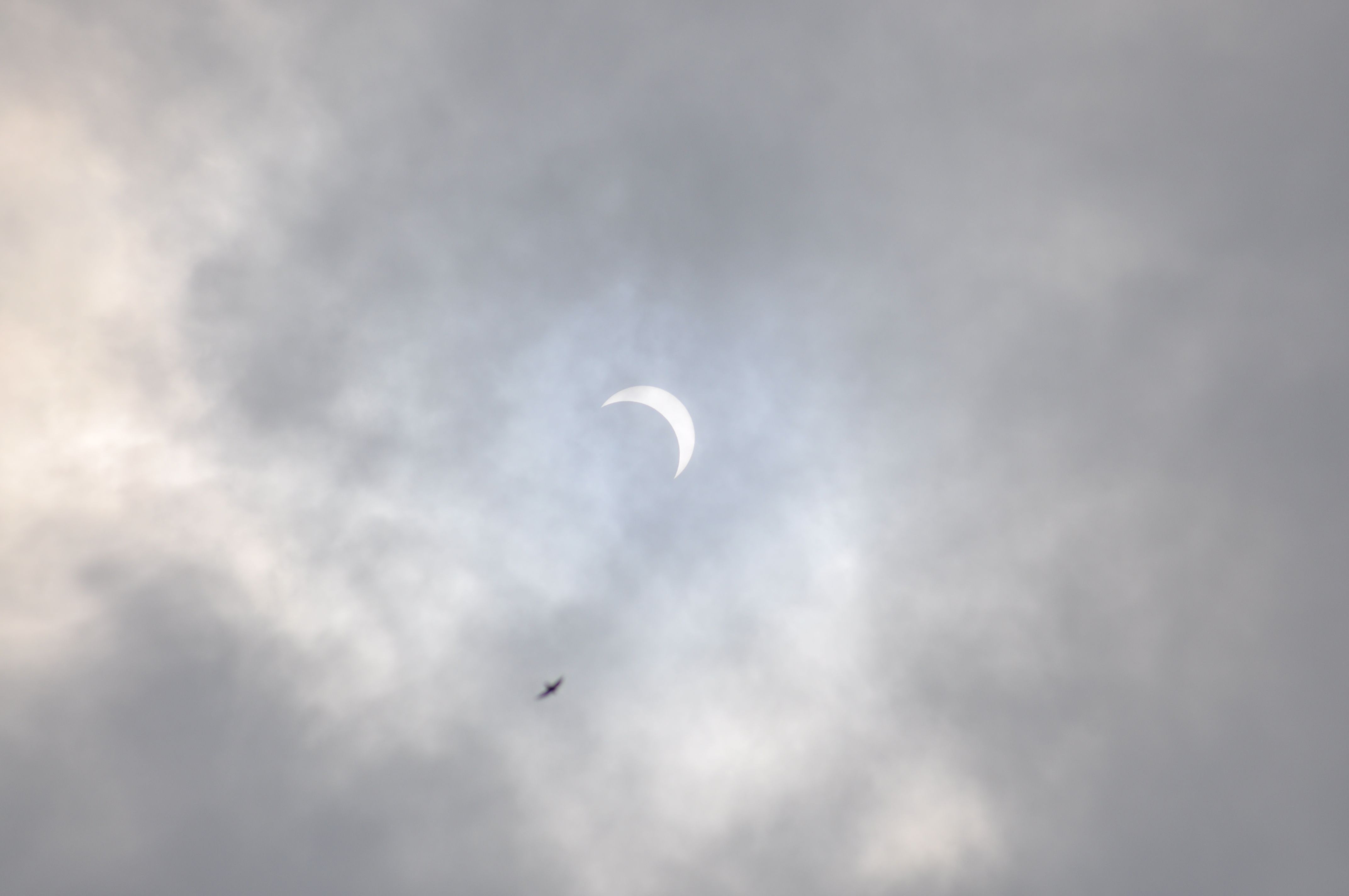 What a memorable event! And what a blessing that we could see it and take pictures!
All I can say is that we're looking forward to 2024, when Pittsburgh PA gets a 97% eclipse!
Thanks!