Life has a principle that if carefully followed you prosper in you do.
Read the below article carefully and upvote.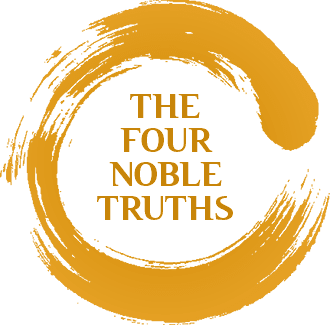 source
What are the Four Noble Truths? In short, they represent the Buddha's fundamental teaching that liberates humans from suffering. These four truths can be summarized as follows:
1. Life Inherently Contains Suffering And Struggle
Life involves struggle, frustration and suffering in both obvious and subtle forms. Even when things appear peaceful externally, we do not experience permanent satisfaction in anything but may feel an undercurrent of internal anxiety and uncertainty. This is the inherent problem of existence.
2. Craving Is The Cause Of Suffering
The cause of suffering is craving that stems from ignorance. We suffer because we tend to blame our difficulties on things outside ourselves. We resist the truth that life is impermanent and change is constant - instead, we grow frustrated when the world doesn't behave the way we think it should and life doesn't conform to our expectations. We try to push away some things while grasping for others. This process of attachment and resistance stems from our desire for life to be different from what it is and causes suffering.
3. Suffering Stops When Craving Ends
Since we are ultimately the ones that cause our own suffering by perpetuating the cycle of craving and resistance, we also have the power to end our suffering. Even when life is unpredictable and impermanent, we can change the way we respond to it. By awakening to the true nature of our timeless souls, we can end the chase after external satisfaction and permanence, and so end the suffering. In the awakened mind, it is not the suffering that ceases, but the craving.
4. There's A Path Out Of Suffering
By embracing the path of right living, we can awaken to our Higher nature. This path involves ethical living, developing wisdom and discernment, and adhering to a personal practice that supports our emerging consciousness. This personal journey of awakening frees us from suffering and ultimately leads to enlightenment.
Most of us struggle with the practical application of these Four Noble Truths. Our human tendency is to avoid all pain and suffering, which only perpetuates our struggle.
Instead, I suggest that we look at the Four Noble Truths as recommendations for right living; guidelines to help us navigate life's challenges more effectively. By presenting the Four Noble Truths as practical guidelines for living, they become powerful tools to guide our responses to life.
source