Hello my good friends
This is a decoration of a platter which I bout it from IKEA and it is from bananas leafs. The coins are 1 cent (used them because they are the smallest so they will give you the smallest gap between them.
Hope you like the result!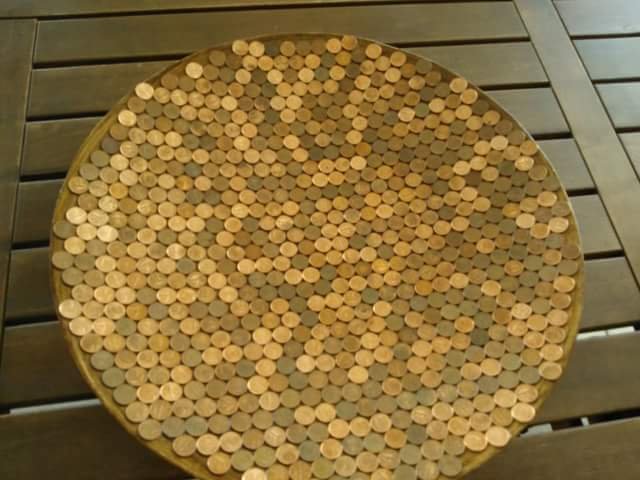 What you will need:
Glue (for heavy duties)
coins (1 cent coins. How much depend of the odject you want to decorate)
Gloves (protect your hands)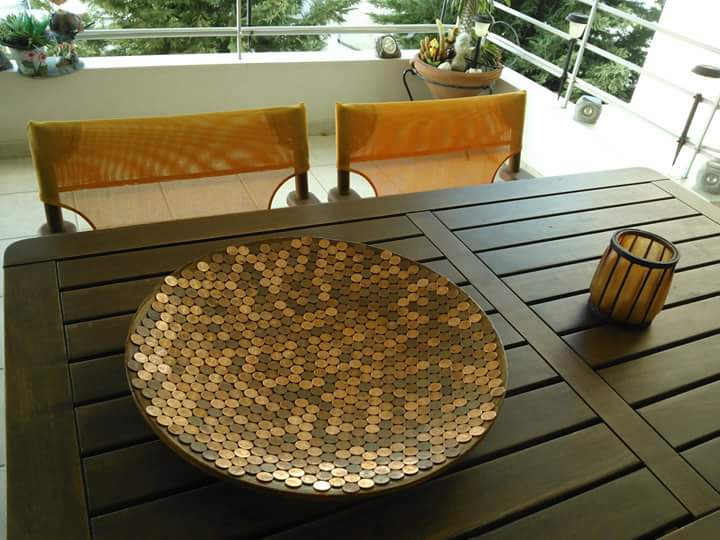 I started to glue the first coin at the centre. And after started all around it.
Because of coins are from steel (copper) when the time passes, the coins will lose their colour and there will be no beautiful, I managed to guard them with resin to give them a shiny effect and protect them from the air.
Furthermore, with this (resin), I filled the gaps between them to make the surface smoothy.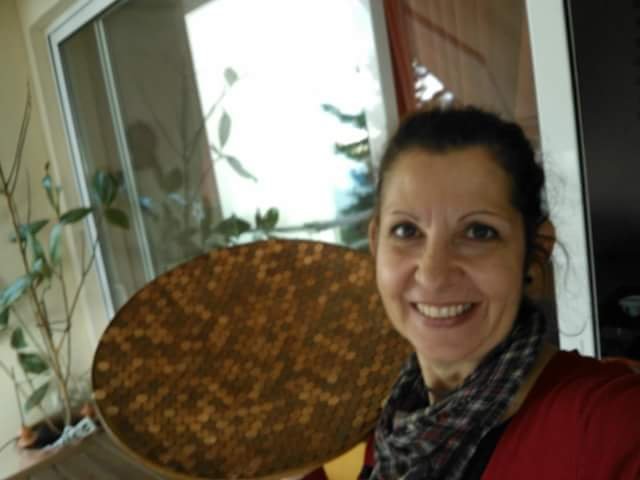 For this platter (45 cm diameter) I used 450 coins!
A bood tip is that before you start your work with your glue, place your coins to find their places and take a snap of the ending so you will not make mistaces.
Good luck and GO FOR IT!