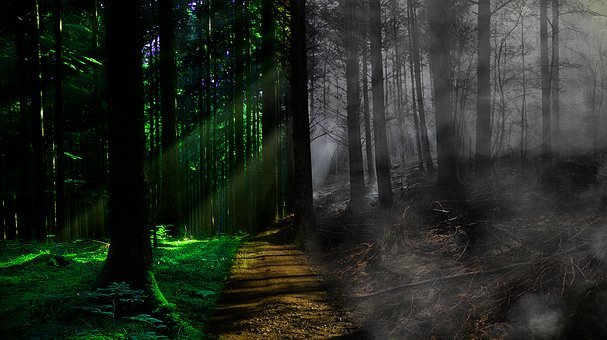 Hi guys.What's up!Sorry the irregular posts I am doing these days but I cant do anything about this.Lets continue the series.
Let's get this started...
Swedish is very well known and unknown, you can get a nice smile gift when you see your eyes. If you want to know the address of any of the biggest ones in the street, even if you do not know anyone on the street, try to help you with full sincerity as much as possible. You may think how good people are.
Three years ago I had to go for two weeks in Kiranate on the northern border of the north of Sweden. Where I was in the city a little outside From there, walking 40 minutes to the city and about 20 minutes on the bus, the bus moves a bit.
One of the special features here is that, in the summer, the sun does not fit for a few days in June, and in Winter, the sunshine can be seen for a few days in December. But this is not my point of writing this time.
Here I found a free tune of Maya, that love never gets water in my eyes, sometimes I get excited, I wonder how a stranger is unknown to a stranger, so close to the heart. If this story does not happen in my life, then hearing this story on somebody's face may have trouble making my own. This kind of behavior to the Swedish is unimaginable.
Listen to the strange mysteries that have been collected on the way.
When I came here on the plane, I thought I would go to the train, I did not have to spend a little about 17 hours watching this time.
Where I am, Train Estation is quite near, near the city.
I will leave on Friday, I think I will see a little train train in the city. I love walking a lot so I do not want to walk on the bus to auction. After some distance, I can not recognize the road, some roads will go towards, Google Maps is not working, the net is too slow, people are not seen in such a low road, at 3 pm but in the dark, seeing the high mountains of high hills Fear, looking at this side, I see a woman coming, approaching him with a hay, I said, sorry, I went to train esteem, I Here you go to. He smiled very sweet and said, come with me.
There is a lot of talk with him on the move, my name, where we came from, how long I have been here, after knowing about my country, my family, started talking about him, his name is Monika, age 58, his husband's name, pool, age 62, their two sons aged 30 and 26 are in another city. He has a job in a school, he is a little sick, so today he came to the hospital with leave from school and now he is returning home. After some distance, the woman, I have to go straight to the street, go to the railway station and point out with the hand you have to go. His speed was so much that I could not understand how far I came.
I oh, you have a lot of cockyness.
Monika: Smile smile, you should now go to my house and take a cup of coffee, at 5 o'clock in my Hajjband house, she will show you the train station and reach your house.
I'm surprised, woman crazy !! No, I will not go to your house, I can go to this. I will go to the bus when I go.
Monika: Do not let it go dark, you do not know the new people in the street, 5 is almost gone, we will come to the pool after drinking coffee and coming to the pool.
This kind of behavior is impossible to the Swedish !! I am afraid of this woman now, its purpose is that Allah knows best. Again, I am thinking that there is no such foreigner here, so maybe I have so much of her quote. I am not as much as I am, but I am not able to do anything, I am unable to avoid anything, so I came home to my wife.
Monica, take me a kitchen with some food and fruits, eat whatever you want, I'll give you coffee.
I do not want to take anything else or just a little coffee.
With Monica Boom coffee, let's sit in the drawing room. Then, out of his family album, he introduced one to his entire family. Until her grandfather's grandmother.
Monica put one hand on my right face, you liked me very much, I saw a mystery about you, I have two sons, a girl had many hobbies, but I did not get it.
I feel quite confident, I do not understand what he wants to say, or what I should say. I want to change the context, why the bad pool at 5 is not coming yet?
Monica: The other day she came at just 5 o'clock, do not be reluctant to make a little late, do you feel bad to talk to me?
It can not be said in the face of the mind, so it does not look like that.
The pool came around 5 o'clock. The pool is very cordial and soft, with the introduction of Monica in the house, now you will take her to train esteem, from there she will bring her home. The bridge did not say anything, he stood up to tell him.
Monika: No boss, I'm eating hot after eating, then you can go
Pool: Okay, it's just sitting.
No, because I did not eat, I thanked Monika and I came out of the house and they followed me.
1 day after 6pm on my mobile ring, unknown number, (Monica gave her number but did not save). Receiving the phone receives hello, I'm Monica, below your house. We came down to the house.
Monika: I did not have anything to eat that day, I felt very bad, so I cooked a little food today, I'll take it with you.
Monicae did everything on the table, Monica, the pool I was eating together.
Monica: You got a ticket?
Zee, Train at 5 pm on Friday.
Monica: So you have to stay in Esttion by 5. We'll take you to Surrey at 4:00 and you're out of red.
I am not an astonished person, nor you will not be troubled, I can go to live.
Monika: Why are you not doing? My sister Rosameri wanted to meet you, wanted to bring her today but went to her son's house.
Then there is something else to say.
After eating them they went a little bit in the story.
The human mind is weird when it pleases, the good race, the religion, the color of the race, the heart is hard to tell in the heart.
On the day of my departure, Monica came with her older sister four feet. On the street, I cooked food for my food and came to haunt me. Rosemary is very well behaved just like the Khamalai. We came out of the house at 5 o'clock in coffee and we reached the train station in just 10 minutes. Monica hugged me till I left the train.
The last words of Manikar are still in the ears, you will never be seen with you, but I will never forget you, you were in the void of a girl in my heart. I always think I have a girl in Stockholm. His eyes were shivering in the water, and I felt a deep feeling for him even deeper in my heart. The next day I reached home and called up Monika and told me that I had reached well.
The story could have ended here, but Monica did not allow the end to be the last tune tomorrow.
Hope you felt good  with this series.Sorry for the Grammer problems.And this is collected story.
Thanks to everyone.Specially to @adsactly .This is a community where you can work together and get help for any problem or suggestion of steemit. So,yeah if you want to get the support of their community.you're always welcome to their discord channel...
Here:  https://discord.gg/DNBzj9V  
And also there is been a new project in steemit for making this platform more helpful and better for everyone.It is @project-atlas .You can visit and join there as a member and get rewarded.For this you need to click the link below and join there discord server.Then go their #work proves and type "I was invited by @ohi786" and then go to #steemitname and drop your steemit name and you are done.
Here :    https://discord.gg/6wQR7nG  
  
                                                   Lets Work Together
Thanks for reading.And also don't forget to upvote,comment and resteem for sure...
 
Until next>>> PEACE <<<