Part One - THE STORY
(The Contest to follow in Part Two)
Yes, you read that right. I did that today.
I accidentally Pepper Sprayed my Daughter.
Please allow me to explain.
So a good friend of ours was leaving our small town and very generously left us a bunch of stuff. My 3 year old daughter and I went to go pick it all up, then took a tuc tuc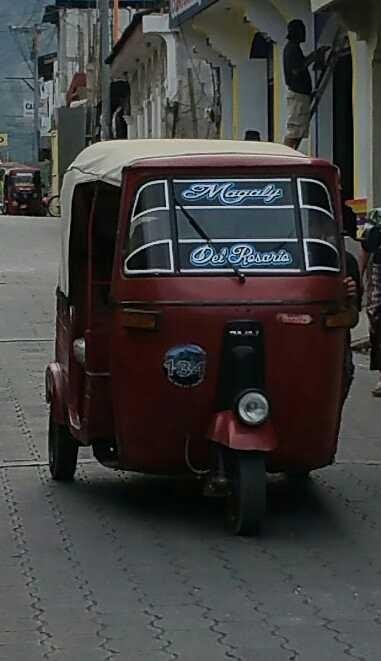 That's a tuc tuc.
to the closest path to our house and we (meaning I) lugged it all the way up the hill and home.
One of the items was a little box full of toys. I opened it up for my daughter and saw something that definitely did not look like a toy.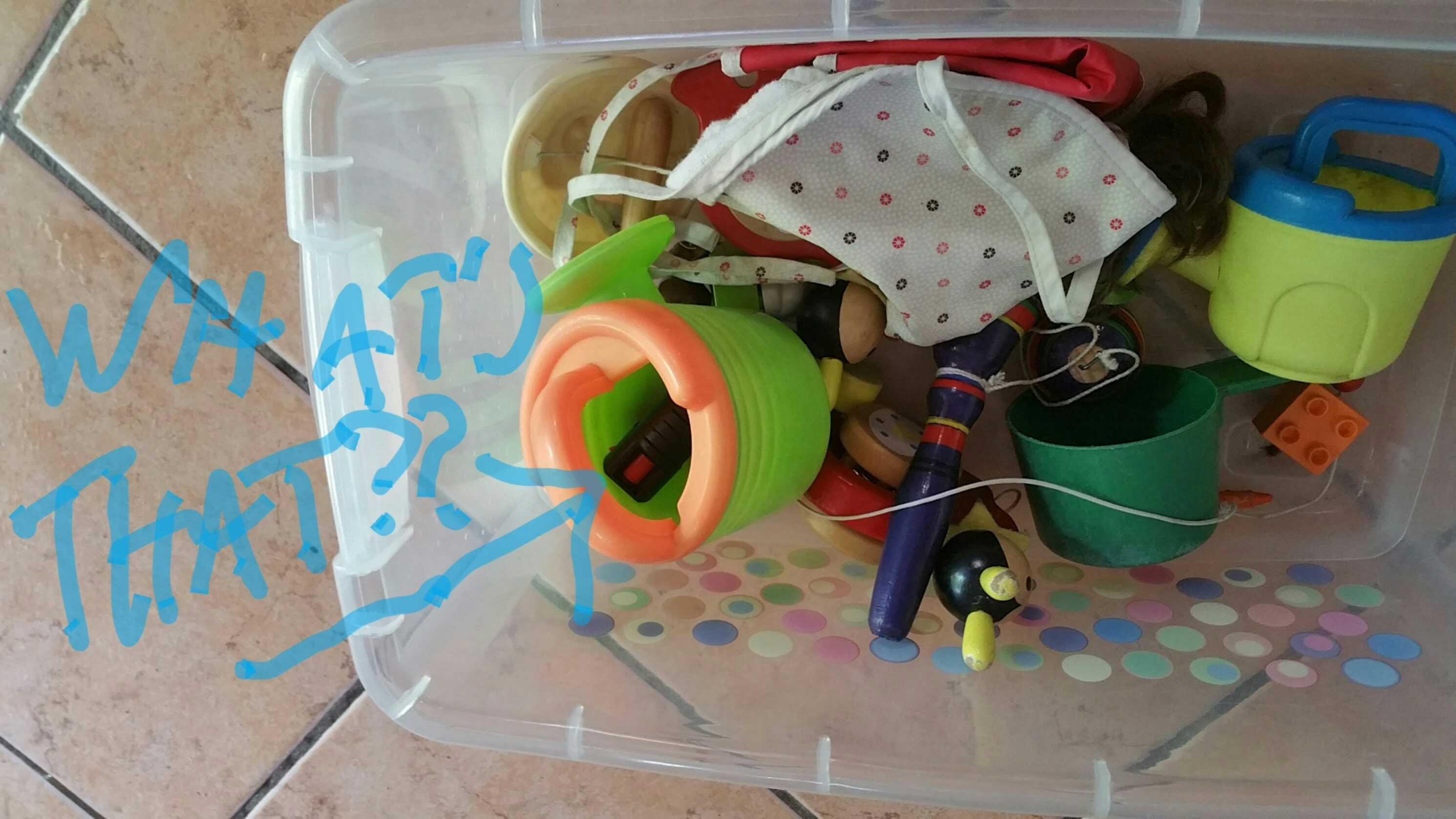 I picked it up and took a closer look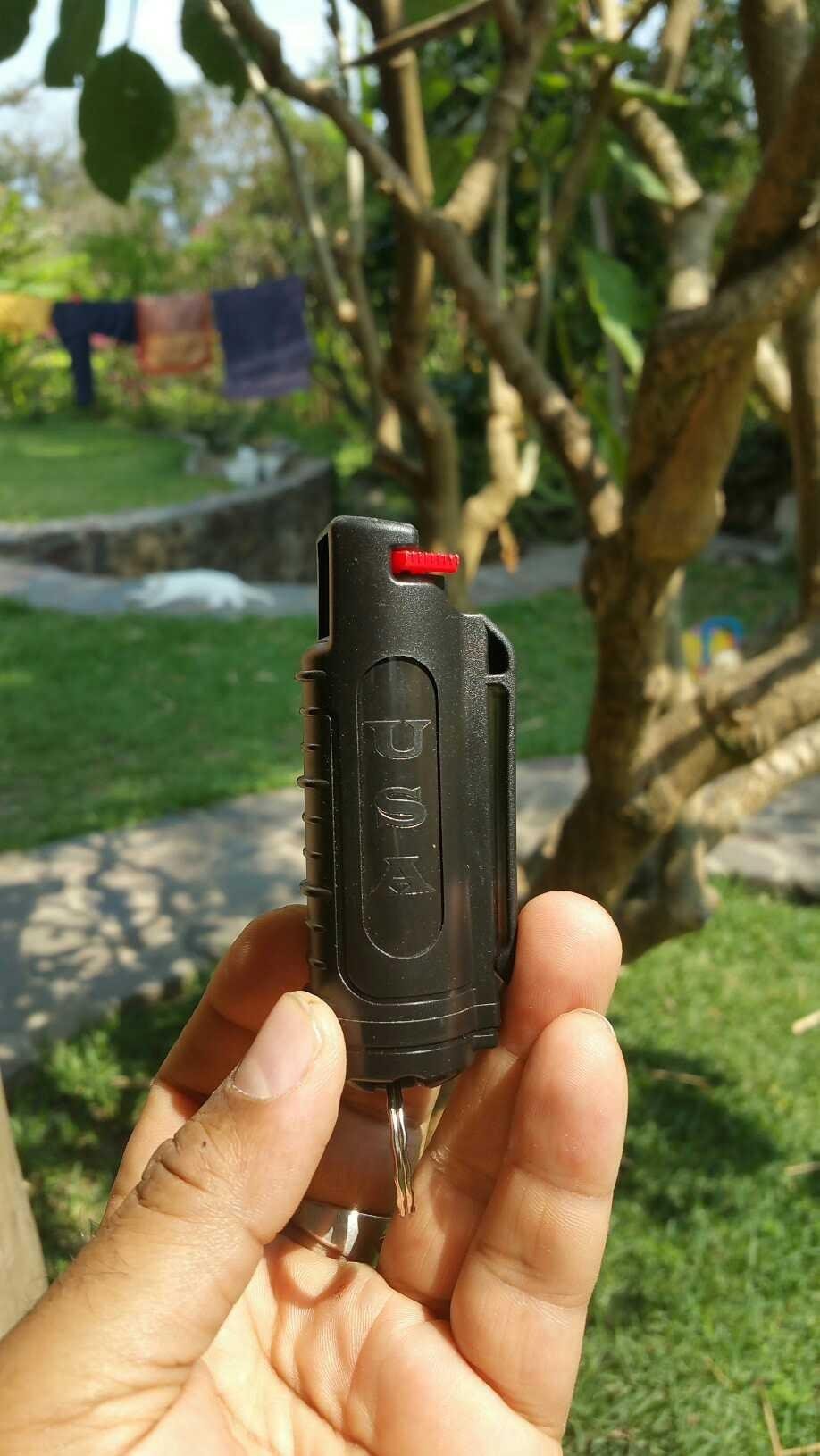 that doesn't look that dangerous, does it?
and, I swear, I thought it was some kind of butane safety lighter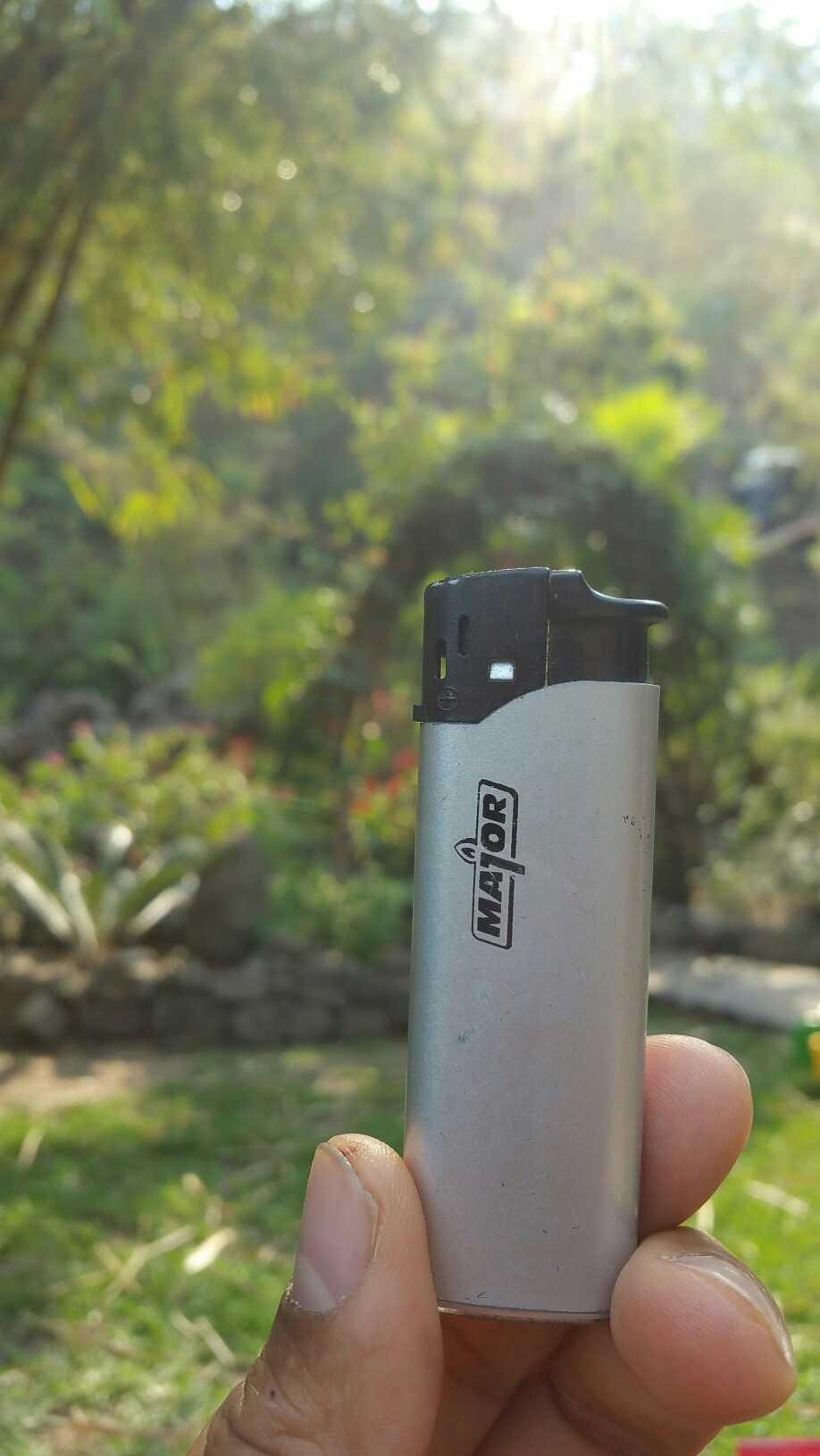 like this one. See??
So…. I turned the safety switch and pressed the button.
And a JET of orange fluid sprayed out! I sincerely thank God and any and all Angels or Spirits of Protection that the nozzle wasn't facing either my daughter or I. I instantly knew it what it was and whipped around to check on my daughter, who was a bit behind and to the right of me. In the first second or two, she seemed fine. I inwardly breathed a sigh of relief.
But then she started screaming. It was horrible. But, I didn't have time for any emotions or anything else other than action. I immediately lifted her up and stepped over to the kitchen sink.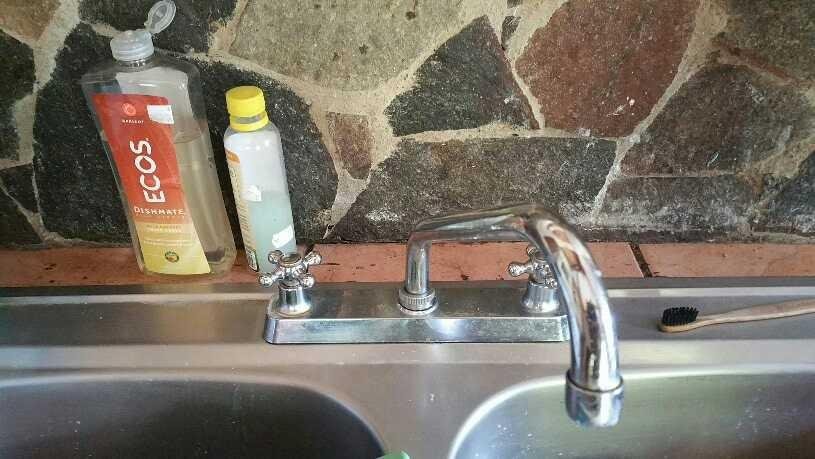 As luck, or one of the sister Fates with a bad sense of humour would have it, the water was off (as sometimes happens here). What to do?? Half a second later I was at the garafon,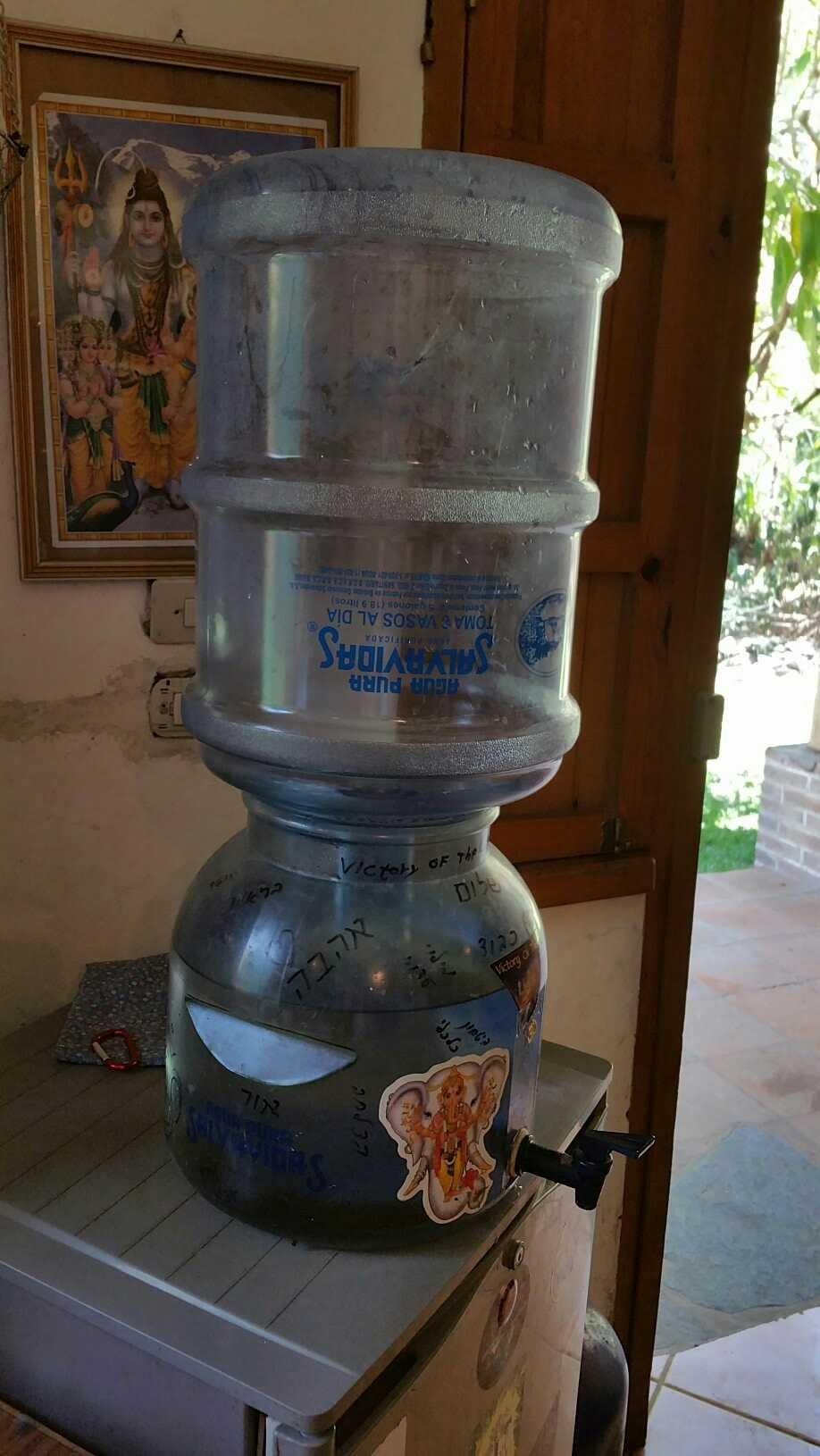 I flipped up the lever and let the water pour onto the floor.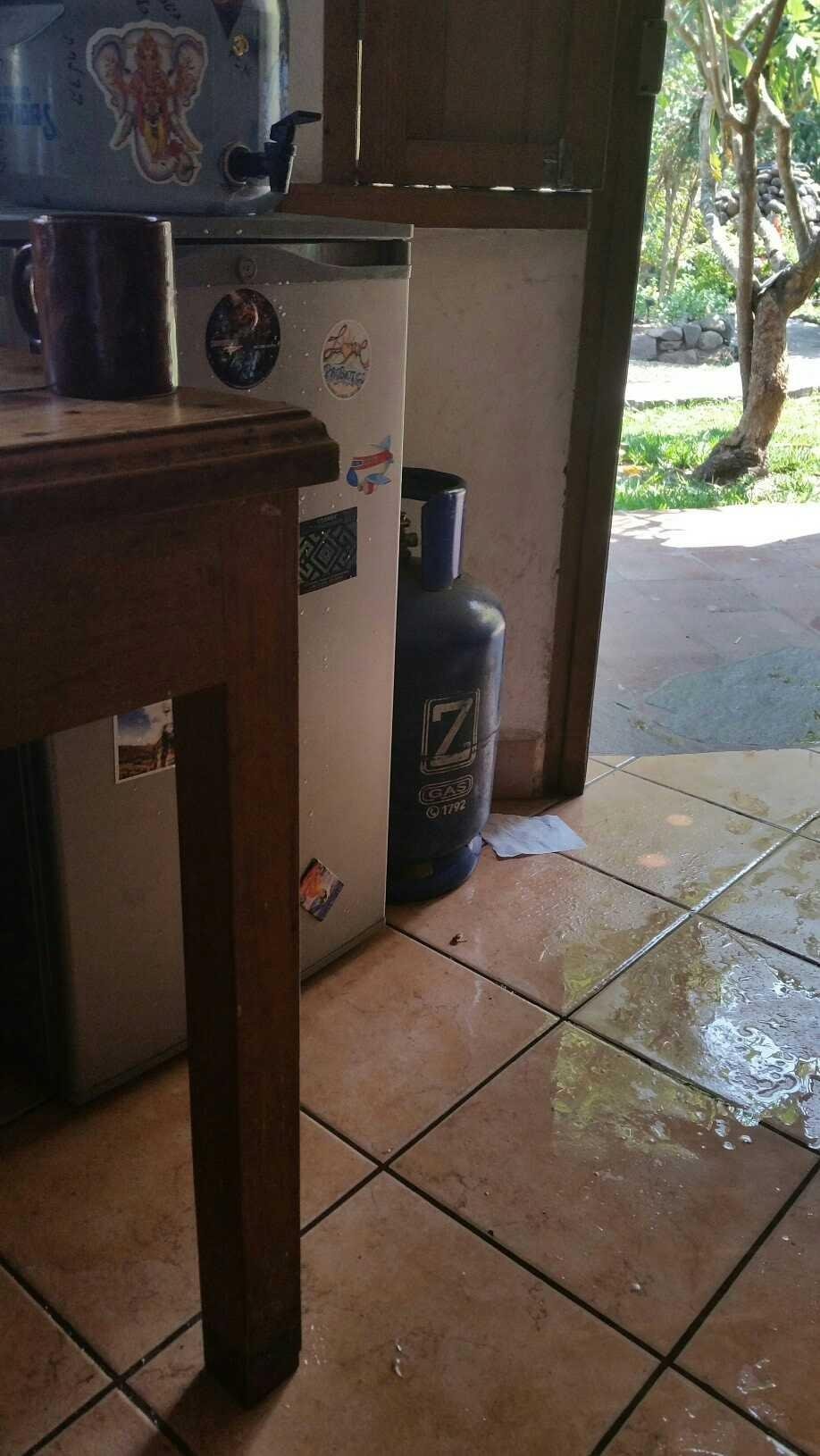 I started scooping handfuls of water onto her face. The screaming continued. But, thank the stars, it started to lessen. I then filled a big bottle of water and scooped her up into the bathroom. By this time her crying had diminished significantly so I realized, with an immense sigh of relief, that it must have been only sprinkles that had landed on her. I washed off her face and we lied down in the sun and 10 minutes later she was laughing and playing again.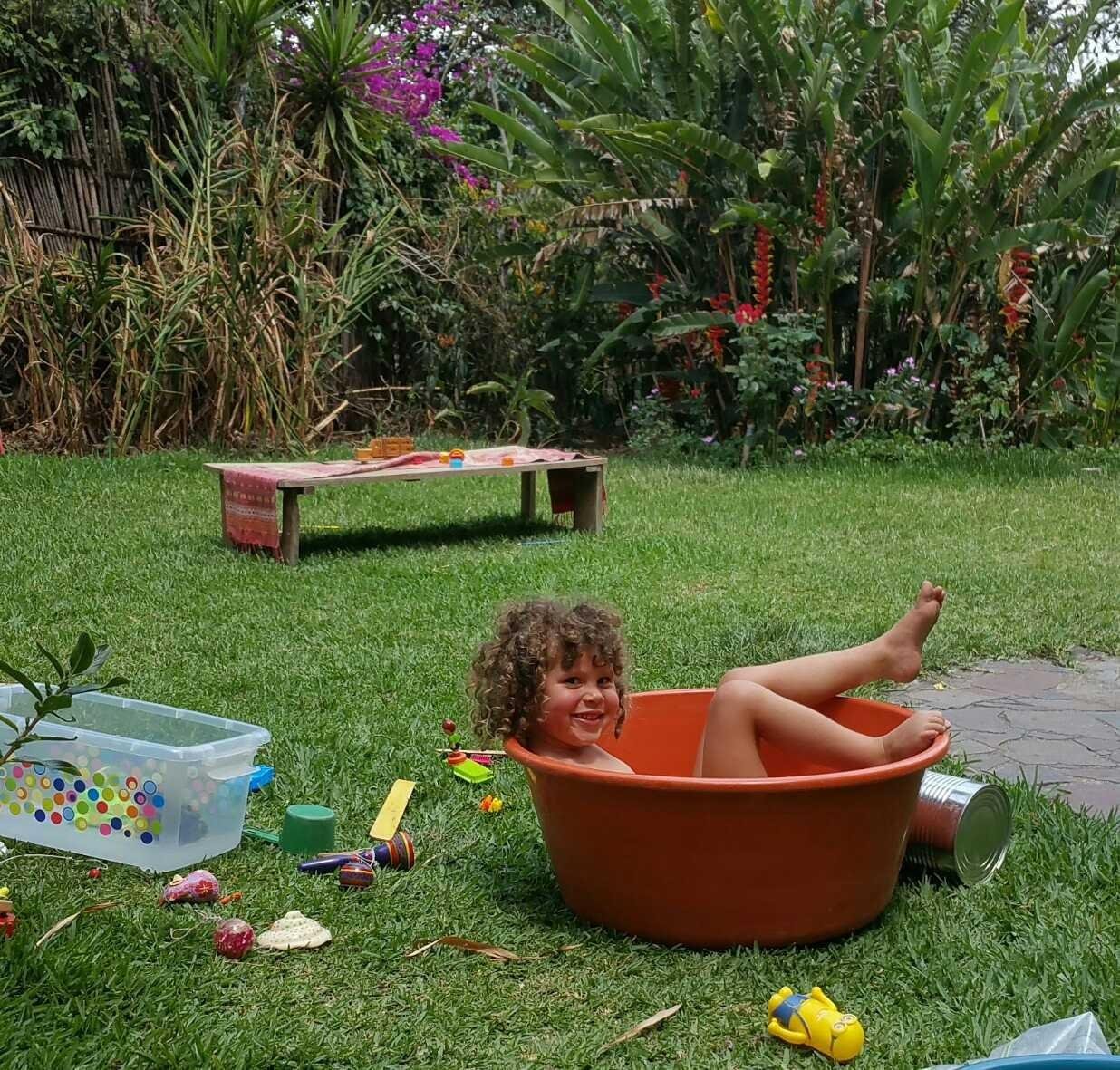 Crisis averted. Now of course there was ample time for me to wallow in feeling like an imbecile/moron/worst Dad in the world. Fortunately though, as I watched my daughter dance in the garden sun being her usual happy, healthy self, those feelings melted away. It was a sincere accident, I had honestly had no inkling whatsoever that it was Pepper Spray or anything dangerous. Some lessons from today though?
-Beware of unknown gifts!
-Never try out anything unknown with your little one nearby!
-always act fast in emergency situations!
-be thankful everyday for the gifts and miracles that we have.
I hope this story entertained, amused or informed you. Now go share some love with someone important in your life,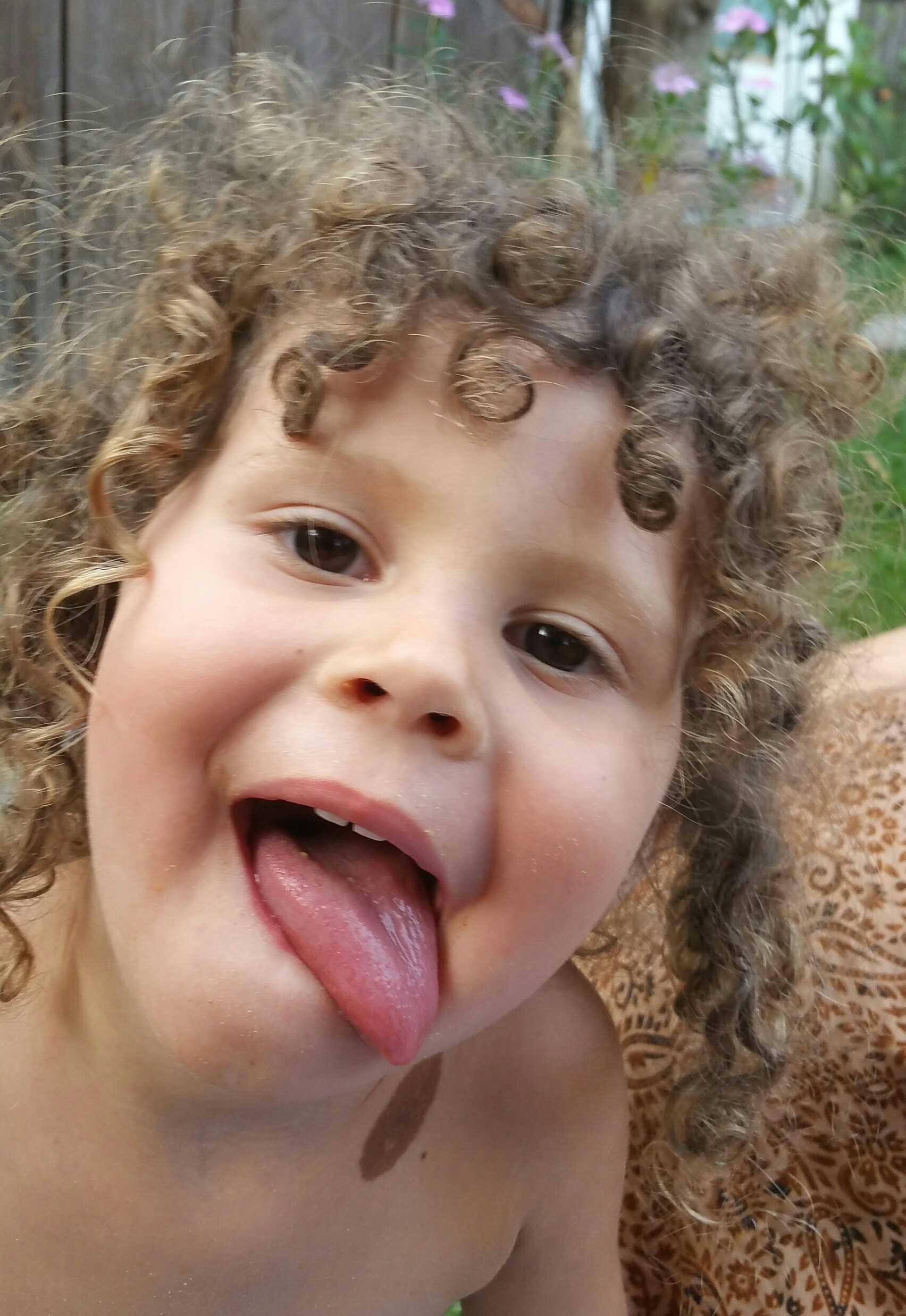 because anything can happen at any time!
Much love.
**Part Two, THE CONTEST! **
It occurred to me I certainly can't be the only parent or person who has made a bonehead move, maybe one that potentially endangered themselves, or someone else, or something, but that, through their own action, the actions of others, pure luck or some combination of those, that in the end turned all well. Right?
So, I decided I'd like to Hear them! So bring them out! All your silly, embarrassing, crazy stories that had a happy ending!
And hey, to make it interesting, let's throw some SBD in there!
Now I myself, being very minnow-ish, do not (yet!) have a lot of SBD to give. But I will guarantee a minimum of let's say 2SBD for this contest. Further, I will donate 100% of any liquid SBD this post generates towards the prize pool, up to say a maximum of 5SBD. That's pretty decent, right?
The Prize Breakdown will be like this:
50% for 1st prize
30% for 2nd prize
20% for 3rd prize
On top of that, just because I want everyone to be a winner, I will upvote and donate 0.05SBD to everyone who enters! (not including the three winners mentioned above)
If I end up getting a lot of upvote value or some delegation on this post I will be very happy to increase the prize amount. Let's say if I should by some miracle happen to earn more than 50SBD (??!! 🤑🤓😀) from this post I will then donate 20% of my earnings to the prize pool and entry rewards!
How Does That Sound? 😃😎
THE WINNERS will be determined like so:
50% weight by number of upvotes (not the value of the upvotes. So yes, all my fellow Minnows, your votes do count!)
-50% by wright of my choice (this is to help prevent people with numerous accounts from simply upvoting themselves)
THE RULES are simple:
-just post your story!
(following the theme I mentioned)
Photos are not necessary but certainly help enhance a story, in my opinion anyway.
Upvoting & Resteeming this post are also not necessary but are most definitely very appreciated
And I think that's it! This is my Very #FirstContest, so I am extremely excited by it. As well I would truly value and appreciate your feedback, tips, suggestions and such.
It is my great desire and intention that this be a very fun and rewarding experience for us all.
All the best, always!
PS Some of you may be wondering *"why in the world would he be posting such a terrible story and trying to profit from it??" *
Well, first of all, I don't feel it is a terrible story. It certainly could have been. Thankfully though, it wasn't. Also, looking back, I find it kind of funny. Certainly not that my daughter suffered at all! That part was absolutely terrible and always will be. But I do find my actions that caused the whole thing kind of stupid and funny. And hey, the majority of All comedy is based on suffering of some kind. If you don't believe me, just go over some of your favourite jokes or comedy movies.
As for making profit off this story, well, there's certainly no guarantee that I will make any profit. In fact, with the prizes I've laid out, unless this post makes a good bit of SBD I'll be out money. Which is fine. My point is that isn't this part of what Steem is about? Sharing our stories? If people happen to enjoy or benefit from this or any of my stories or thoughts or what have you, I have no problem benefiting from that as well.
Finally, I want there to be a permanent record of this. That yes, I'm human, I make mistakes, and I fix them, too. So here it is on Blockchain, forever. I kind of like that idea.
So that's it! Hope you enjoy. ☺️