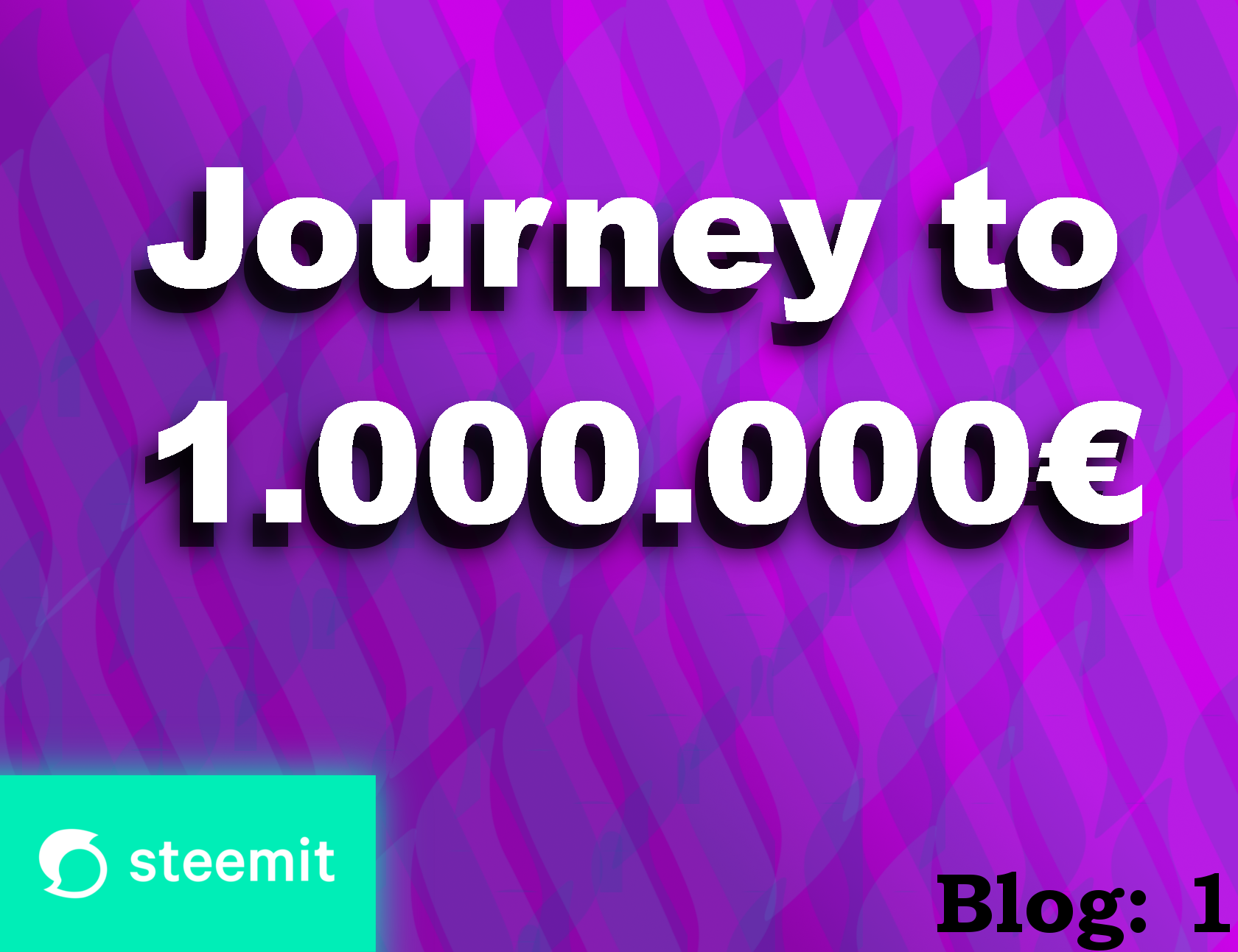 Mein Name ist Andreas und ich bin 21 Jahre alt. Ich studiere Informatik und wohne noch zu Hause.
Ich liebe es Fotos zu machen, außergewöhnliche Sachen zu erleben und ungewöhnliches zu erreichen sowie neues auszuprobieren. Meine Ziele sind daher nicht immer leicht zu erfüllen doch ich liebe genau diese Herausforderung.
In diesem Blog geht es darum wie ich 1000000 € mithilfe von Steemit und weiteren Projekten in einer überschaubaren Zeitraum, machen werde. Ich werde alles dokumentieren und jeweils meine Fortschritte präsentieren. Einmal in der Woche gibt es ein Update von mir wie es aussieht.
Folgende Sachen besitze ich jetzt schon, die mir bei dem Projekt helfen werden:
Einen Laptop, ein Motorrad, ein Handy und jede Menge Ehrgeiz.
Mit diesem Steemit Account möchte ich einen Grundbaustein für den Anfang setzten. Ich überlege mir aber immer weitere Ideen um mein Ziel zu erreichen. Es wird bestimmt sehr spannend und ich versuche euch so viel Information zu geben wie es geht.
Aber wieso schreibe ich darüber einen Block. Das ist eigentlich schnell beantwortet. Ich möchte meine Errungenschaften sortiert aufbewahren und ein Blog ist das Beste dafür. Ich bin mir durchaus bewusst, dass das nicht leicht werden wird aber das reizt mich gerade daran.
Ich freue mich über jede Unterstützung damit ich mein Ziel erreichen werde.
---
English version:
My name is Andreas and I am 21 years old. I study informatics and I still live with my parents. I love testing new things and taking photos.
My destinations are not always easy but I love the challenge.
This blog is about how I will make 1000000 € with the help of Steemit and other projects in a manageable space of time. I will document every step and I will present you the progress. Once a week I will upload an updateblog.
I already have some items, which will help me reach my destination:
A laptop, a motorcycle, a mobile phone and a lot of ambition.
I will start with this Steemit account. This will be the basic module but I am going to create other ideas, which will help me. It will be very exciting and I try to give you as much Information as possible.
However, why do I write a blog about this? That is simple. I like it when I have a place where I can find all my achievements and a blog is very good for this. I know it will not be easy but that is what I like about this project. I be glad about every help that help me reach my destination.
Andreas