A big hug to my favorite community!
Although I haven't been active anywhere else but in some discords the last months, I'm writing this to assure you that I'm still around!
Figured it might be time for a short report about life on and off steem.
We are still traveling. We've been on the road for more than a year now, with several interruptions due to car and family issues. Right now we are in Germany, on the way north - hoping to reach Finland this summer, and to return to the Mediterranean after. Stopped making plans though, as these rarely worked out so far.
The car is finally finished and the issue was found and solved. Got it painted recently, including some subtle advertisement for steem. The idea is that I can tell people about the platform without me starting the conversation :D will see if that works out, if nobody asks it's still a nice design element.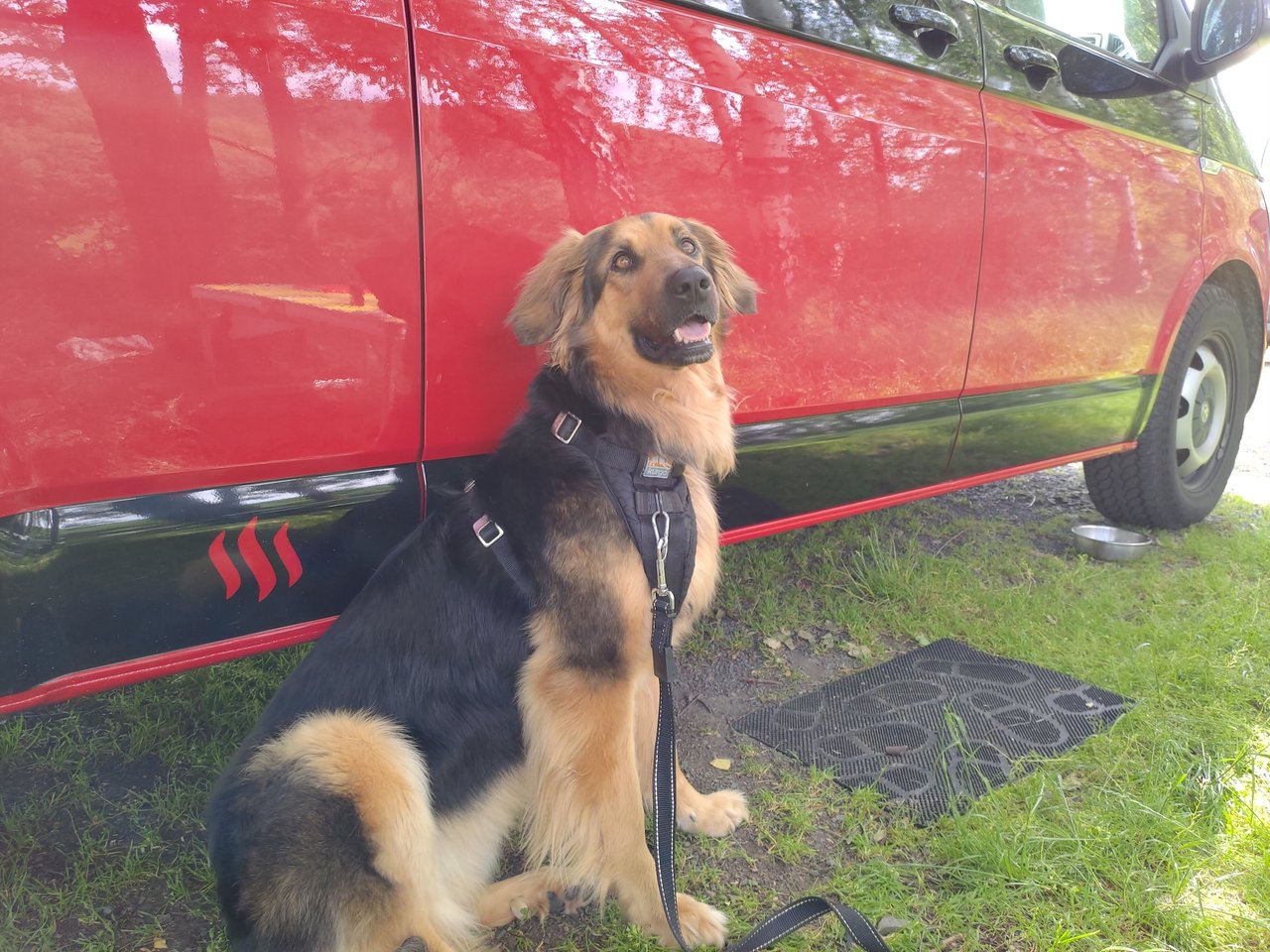 Regarding my current view on the state of steem:
After it became clear that stinc won't significantly fund the foundation I quit the internal/secret discussion rooms, and didn't look back since. Of course I've still been following the public information about developments during the last months, and while I'm far from impressed I'm at least not less hopeful for the (long term) future than before.
First off: MIRA is a great advancement!
The SPS could help attracting more development, although I'm not happy about the proposed funding mechanism. Together with the EIP (does that "I" really stand for improvement? Bold naming choice for a change that basically takes us back to where we've been in the beginning) it will imo cut into rewards of small accounts way too much. Pressing the two through in a single hardfork looks a lot like there was nothing learned from previous lessons. At least there's a testnet this time.
I acknowledge the communications improvements of stinc, although there's a lot of room on the upside, especially when it comes to taking community feedback.
When it comes to community developments, I'm happy to see steem engine having pushed stinc to focus on SMT again, but in my view a 2nd layer consensus mechanism won't significantly help in reaching new projects.
And while I'd still like to see bid bots disappearing for good, I'm quite happy about the success ocdb had in taking delegations away from the bloodsuckers. If anyone still delegates to another bot I urge you for the sake of the platform as well as your own to move it over.
Another hot topic right now is VOICE of course. Not for me though - a KYC'd social network is far from being a competition for STEEM in my view. But I'm also one of those people who have always avoided Facebook as much as possible, so I might be dead wrong about that. However it turns out, I still won't touch it.
Finally, if anyone thought about having a drink at SF4, I'm sorry to say that we won't be there. Sucks to end the streak, but the drive would be too far (and kinda dangerous too).
But if you're ever in Europe and see this car on the road, in a forest or at a lake, definitely come by and grab a beer or a whiskey!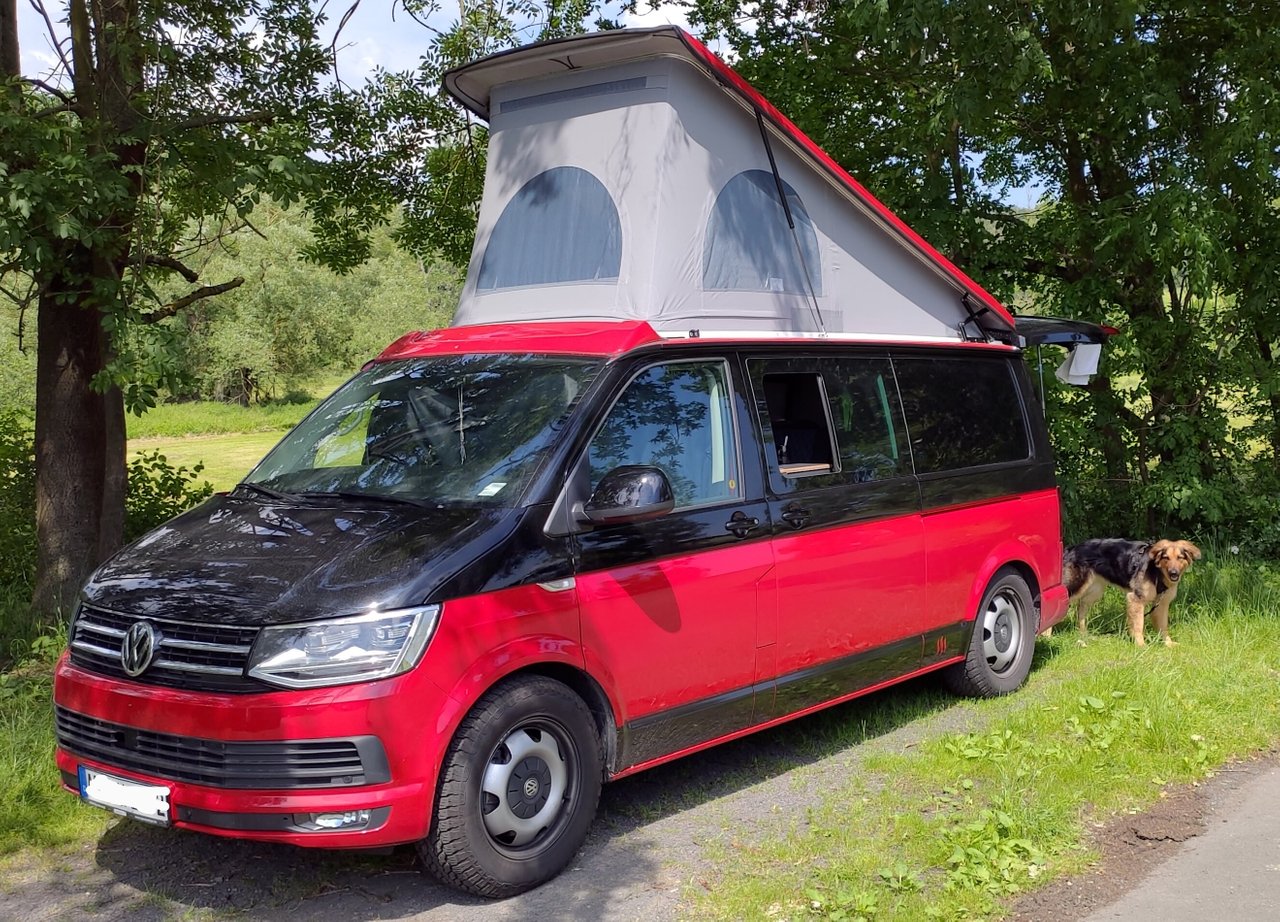 This post has gotten a lot longer than expected already, so I'll end of with a quick plug for steeminvite - make some new steemians.
And have a great summer!