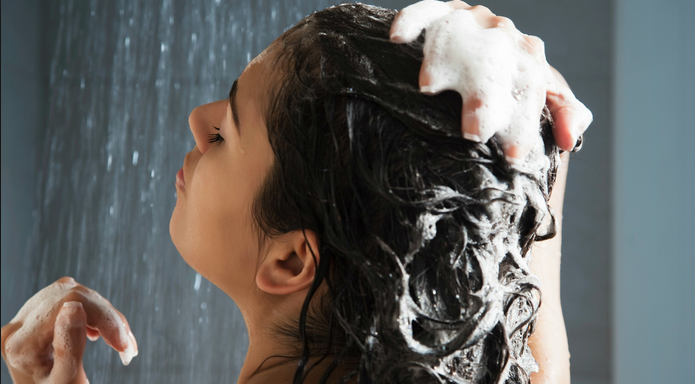 The first condition to keep the hair beautiful is clear hair and scalp. So regular hair needs to be cleaned. But cleaning the hair properly is equally important. We only look forward to cleaning. But as well as cleaning the hair as well as hair shampooing and shampooing hair, some things should be kept in mind.
Hair oil massage
Before hair shampoo massage the hair and skin oil. Because this oil helps to balance the hair from the hair. So the hair is very strong and the hair is bright. Use coconut, greasy or olive oil to lighten the hair.
Brush hair properly
To increase the blood circulation of the head skin, to open the face of scalp pores and to balance the hair oil, it is necessary to combine hair to maintain balance. Tuck the hair before shampoo. Get rid of if there is any jute on the hair. If the hair shampoo, there will be no hair. Shampoo will be easy to make.
Wash hair
Hair shampoo is very important when it is shampoo hair. Because shampoo is not completely clean, it is very harmful for hair. Use light hot water for hair wash. Mild hot water helps to open the face of the hair. In such a way, hair oil enters the hair, and on the other hand it helps to remove the contaminated substances.
Clean the hair
First, bring the hair two to the front. Now wipe the hair. Massage the hair with shampoo and shampoo. Massage the hair early. Thus shampoo hair full hair. After the hair shampoo in the hands of both hands. But do not mess with randomly. Rather slowly shampoo down from top to bottom. Wash it now.
Conditioner
Conditioning is very important after hair shampoo. So use hair conditioner after hair washing. Before using the conditioner, remove excess water from hair.
Patience Conditioning
When using conditioner, use the hair conditioner properly with patience. Just put the conditioner on the hair. Look at what does not seem to happen in the beginning. Wear well after waiting for about four minutes. Take care not to have hair conditioner. Use cold water to wash the conditioner.
Quick dry after hair washing. But do not rub the hair with towels to dry hair. In this, the hair becomes weak. Sprinkle the hair with a towel for some time. Spread it open now. Use Hair Dryer if needed.