Dream is a set goal or vision one set to attain, its not mainly the one you have when you fall asleep. A man on a mission have a vision i.e he/she have a goal or desire to fulfill. Dream does not become a reality through magic, it takes effort, determination, patience and hardwork.
The decision to achieve your dreams lies in your hands, take the bull by its horn, stand up to your fears, decide not to quit when d challenges of life seems to be tough, encourage yourself.
Write out your dreams / vision to remind you of your mission you have to carryout, see it as a must do. And only then will you be getting ready for your mission
WHAT IS YOUR MISSION?
HOW FAR ARE YOU WILLING TO GO?
WOULD YOU QUIT WHEN THE GOING GETS TOUGH?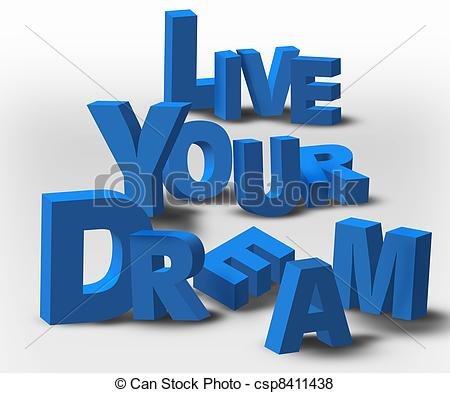 live your dream
If u believe it/ dream it, then you can make it.