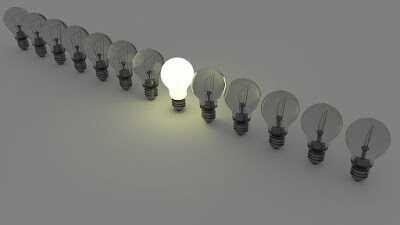 "For we are his workmanship, created in Christ Jesus unto good works,
which God hath before ordained that we should walk in them."
(Ephesians 2:10, KJV)
As we all know, anyone in Christ Jesus is a new creation-old things
have passed and all things have become new. But the questions is: "In
your life, have all things become new?"
Many people hide under the umbrella of "Saved by Grace" and though the
Holy Bible, the Word of God affirms that Truth in Romans 5:20(KJV),
"...But where sin abounded, grace did much more abound"
But, "What shall we say then? Shall we continue in sin, that grace may abound?"
"Know ye not, that to whom ye yield yourselves servants to obey, his
servants ye are to whom ye obey; whether of sin unto death, or of
obedience unto righteousness?" (Romans 6:1, 6; KJV)
The truth STANDS FIRM, that our Salvation is an entire FREE GIFT from
God and Jesus has accomplished it for us (Believers). BUT, we have
received this liberty not for the occasion of flesh but to glorify
God.
We should be able to spot the difference between the "old man" and the
new creation. Though, it is not a thing to boast about but let us
remind ourselves that we are saved by grace, justified by faith and
our works in the Lord shall be rewarded. Jesus Christ also tells us
that he that loves him would keep his commandments.
Conclusively brethrens, let us establish ourselves in good works in
the Lord with a selfless ambition. Let us put our faith in action as
an evidence of a "Working Faith".
"Therefore, my beloved brethren, be ye stedfast, unmoveable, always
abounding in the work of the Lord, forasmuch as ye know that your
labour is not in vain in the Lord." (1 Corinthians 15:58, KJV)
---
If you are blessed and inspired reading this article, you can visit [Jameslad's Blog](
https://jamesladsblog.blogspot.com/2017/10/spot-difference.html
) to read more. You can also like us on [Facebook](https://Facebook.com/jamesladsblog) and follow us on [Twitter](https://twitter.com/pweciouse). God bless you all.