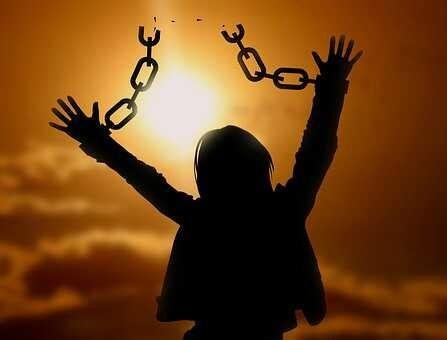 "But the soul that doeth ought (anything) presumptuously, whether he be born in the land, or a stranger, the same reproacheth the LORD; and that soul shall be cut off from among his people.
Because he hath despised the word of the LORD, and hath broken his commandment, that soul shall utterly be cut off; his iniquity shall be upon him." (Numbers 15: 30 - 31 )
We've been all blessed with freewill. We've been all blessed with time. Although, time isn't on our side ; however, if you are alive today, it means a lot can change.
On my way home from a place, I board a bus. In the bus was a woman (I guess she's in her late 50s) with her husband, most probably coming back from Church. In a few minutes after the bus started moving, the woman began to preach and quoted the above verse in the Bible--which this article is centered on.
Many of us no doubt know the Truth . We all know Christ died, resurrected and took away our sins. We all know there is heaven and hell, and we are utterly saved by grace. However, the freewill God has given us to choose and accept these wonderful things is what many have misunderstood. The gracious grace of Jesus Christ is why many think they can live presumptuously.
Examining the 15th chapter of Numbers , we can see how God tells Israel what to do as regards their atonement for sins and more. Truthfully, Christ paid it all and has given us liberty but if we think we can continue in sin that grace may abound, then our condemnation is just. If we bear the name Christian and our lives is never tethered to Jesus Himself, we were never Jesus' and as God said, our guilt shall be upon us.
I remembered Paul said, " For the love of Christ constrains us." I remembered him said,
"To live Christ. " All these implies that our freewill is never maximised if our lives doesn't glorify Him. If we think we believe the name of Christ, yet, our lives is tethered else where, we are like a Soldier is a brandishing weapon with no Ammo--such a one is sure to never win.
Heavenly Father, we thank You for Jesus died for us and that He is risen for our sake. Now Lord, we ask for His Spirit in us that we may never be cut off from you. Amen in Jesus name.
---
If you're inspired and blessed by this post, you can read more at [Jameslad's Blog](
https://jamesladsblog.blogspot.com/
).