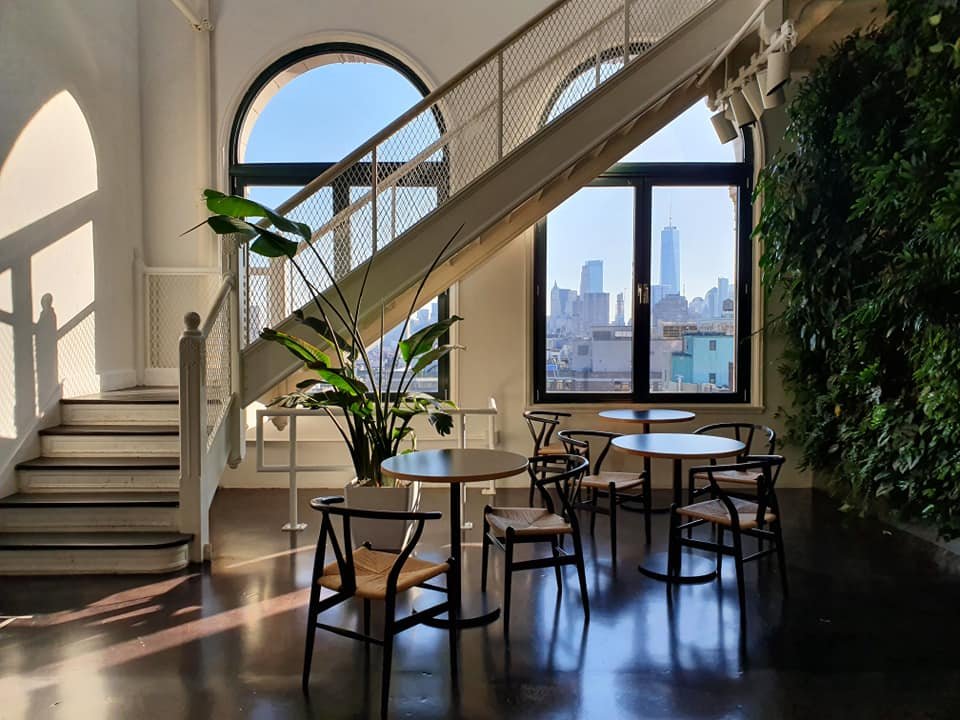 The office view in NYC
It was 3 months ago when I packed my bags to move to Dublin (Ireland) for a new job. A potentially fantastic job that felt like a once in a lifetime. My first experience of life in Dublin wasn't amazing, but I didn't mind giving it another try. And there I was, with 2 suitcases, ready to board the plane to my new home.
Housing
The first month, accommodation was covered by the company. They put me in a gorgeous apartment. But somehow, it didn't work for me. I couldn't sleep in the new place at all, because of the heat. I was on the top floor and the flat roof combined with summer didn't work for me. Irish summers are only warm inside a house, apparently...
I was super lucky to find a permanent apartment within 3 weeks. It was better than I could have hoped for. Due to rental legislation, the rent was capped at a much lower rent than the surrounding apartments. This was a welcome gift, because I planned on keeping my Amsterdam house for the time being, until I figure out if I could and wanted to stay here.
Social life
Maybe I was naive to assume that my old Irish friends would throw me a welcome-back party, because they didn't. Everyone is so busy and so used to me not being around that I haven't even met with most of them yet. Maybe I have insulted them too much when I called Dublin "The shithole of Ireland" at some point weeks before I left the country. I adored the country and the people... Dublin just not too much and I thought Dublin could do so much better!
I went to a goodbye party from one of my former coworkers. Seeing so many of my former team-members was great fun. Some were shocked to see me show up at this party, being unaware of me having moved back. Especially since "You hated Dublin so much!"... Some saying about "not burning bridges" played through my mind...
On one hand, it was good to not have a jam-packed social agenda. Now I could focus more on settling down and recharge after a busy work week at a brand new job. But I may have to start go looking for new friends at some point. I can't keep having my Dutch friends fly over to keep me company 😉.
Work
The number 1 reason for me to be back in Dublin was the job. I love my specialisation and have always tried to stick to my niche and have miraculously always succeeded in finding jobs in that area (These jobs mostly found me though...).
I had a softer landing than I expected. My co-workers are all amazing and the company culture matches my quirkiness like a glove. The work was interesting and I learned a lot. I found myself in "the zone" for the first time in years again! After the first month, I felt like the Universe had spoken and taken control of my life. This is where I was supposed to be.
I tried fighting Dublin, but it just made me come back... Landing the perfect job forced me and I am grateful for it!
Working for a multinational is interesting. Especially when teams are formed across multiple continents. And so I have been travelling for work within my first 3 months more than I have in my whole 10-year career in civil service. Luckily I don't mind travelling at all!
But as expected, the work is crazy demanding! When I come home after work, I eat and let my body fall on the couch to do some binge-watching. I expect this to find its balance in a few months. The main focus now is to get through my probation and keep having fun at work. Because "fun at work" was something that I sort of gave up on after so many years...