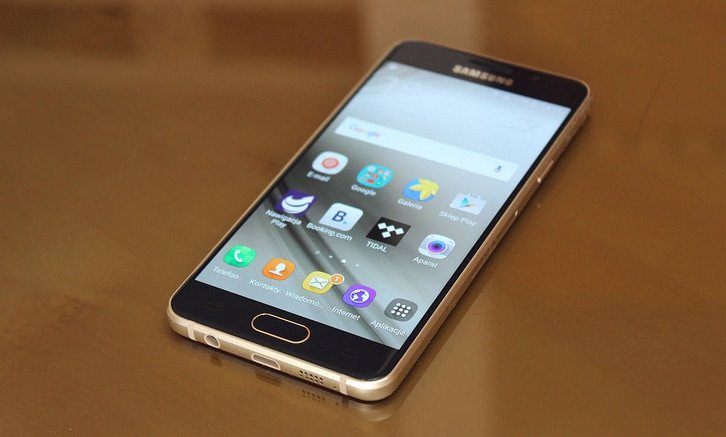 My phone broke the other day. It was my beloved Z5C from Sony. It, in turn, was replacement to my beloved Z3C from Sony. If that's any indication here's what I want in a phone:
Small. Fuck this phablet garbage. I need to be able to handle this thing one handed on a motorcycle on the side of a dirt road.
Great battery. "Lasts the day" is not enough. I'm on long trips sometime, heavy GPS usage, etc. Battery shall last.
Good enough camera, call quality, and other such things. I don't care about games, that's what a PS4 is for. or XBOX. Whatever - not my phone.
Waterproof. The Z5C went into a lake with me after a canoe tipped over, and survived working just fine with no issues.
The place I am now has no sony stores, but samsung is everywhere. I found the A3. It's not "Water proof" but it is water resistant and the price was right. Read some reviews and decided to take the plunge.
So, my quick review on the ONLY 4 POINTS THAT MATTER:
Size - it's the right size. It's comfy enough to handle. Not quite as nice in the hand as the Z5c, but good enough. Not a complaint.
I haven't charged this sucker since yesterday afternoon. It's 5pm where I am and the battery says 34% left. Not as good as the Z3C (OMG that thing was invincible) but way better than most phones. Approved.
Not done a ton with it yet but looks good enough with light. I don't think it has optical stabilization but whatever.
Not as good as the Z5C. I'd often just drop it into my glass of water at restaurants to demonstrate the point that the thing was beefy. What finally killed that thing was going flying (by accident) bouncing off the wall, and landing on a stone floor. Even that just gave the screen a single (but fatal for touch input) crack. If there were a repair store, i'd have just repaired it. That thing was awesome.
So for the $300 this thing is solid. And they are available anywhere, which is good I guess. I like the UI that sony has and menus MUCH more. If you have the choice, I think the Sony is slightly better (especially the settings menus). But it's small shit.