I Am Building A Wall

A pano view of our backyard, the dip distortion is caused by the camera.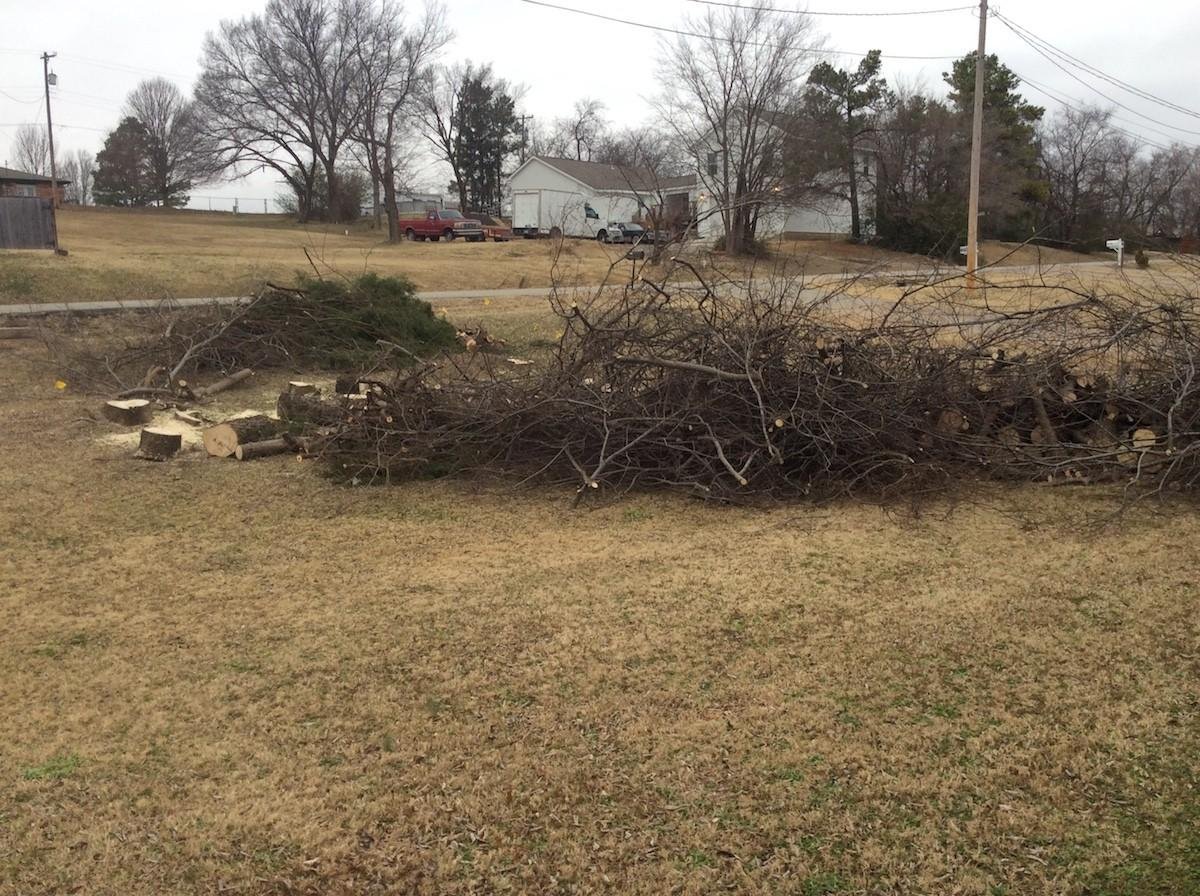 Front Yard Trees are down thanks to Tom and his crew who owns the company called "All About The Outdoors."
We have a greenbelt at the back of our property with a large herd of White Tailed deer. The wall will keep the deer, coyotes, foxes, raccoons, possums, neighborhood dogs, occasional vagrants, and squirrels out of my garden and chicken coop. Walls are a good thing for keeping your garden and pets safe. I will be putting up an solar powered electric wire across the top so the squirrels can't sneak across.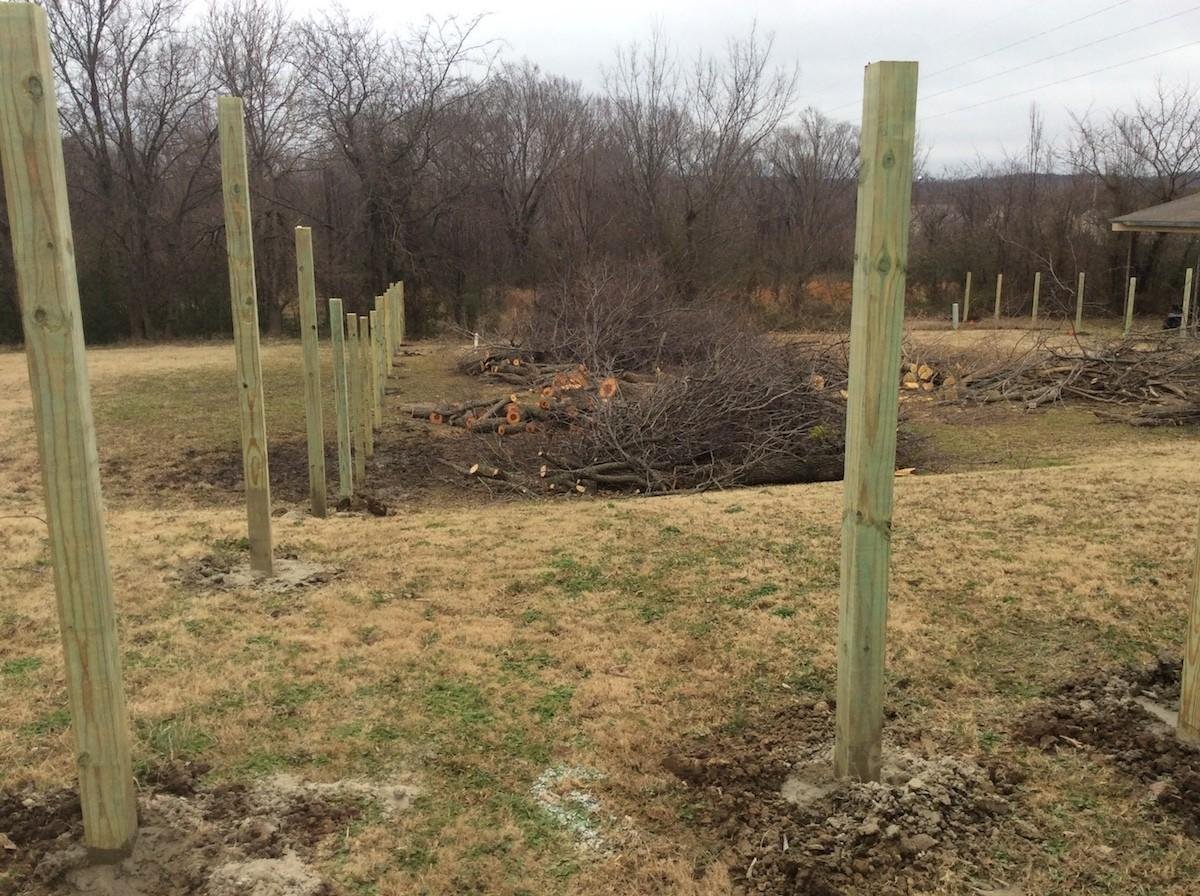 The left side of our house will have a gate.
Tom and his crew dug post holes with a gas powered post hole digger. They holes were dug yesterday, cement poured into the holes and fence posts erected within a couple hours. Tom and crew are efficient, organized, hard working, and fast.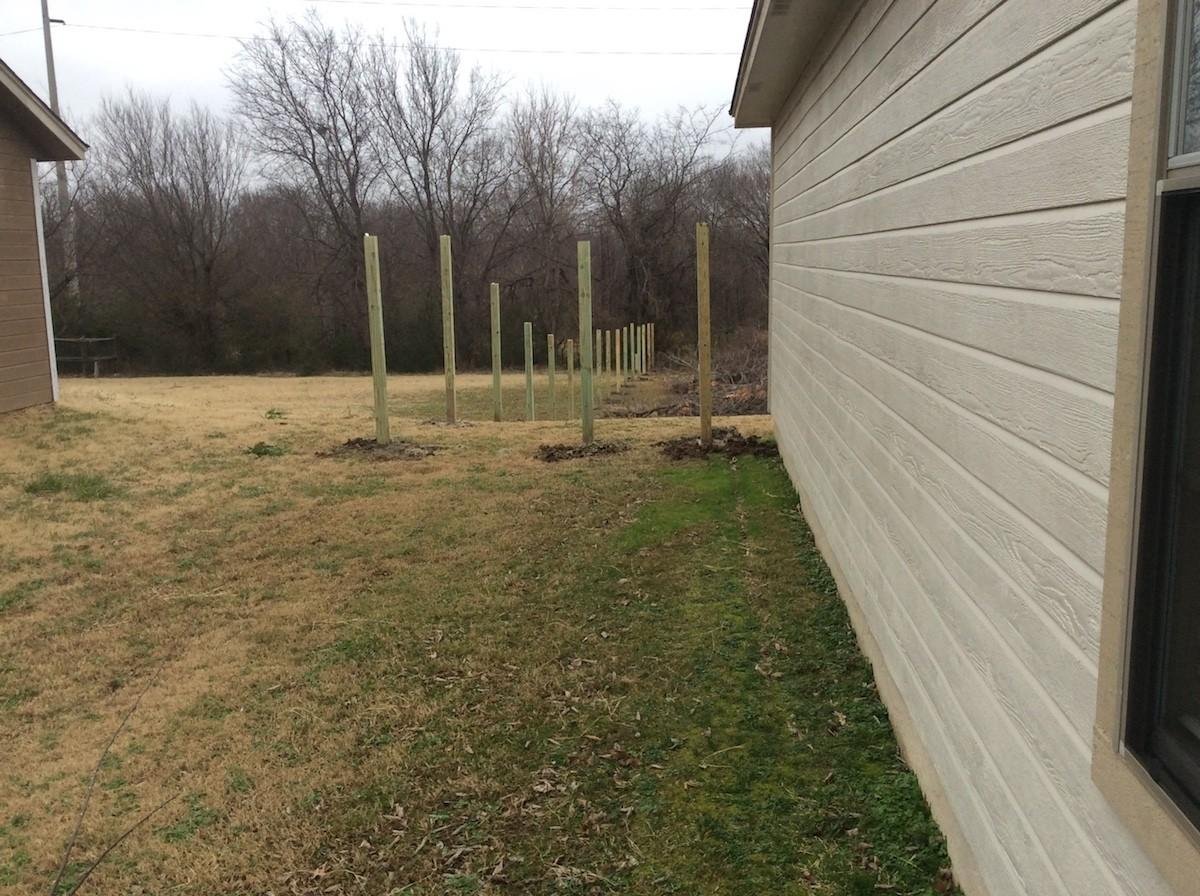 This is the left side of my house facing the front.
I will be planting a bunch of wild flowers in this area and the right side of my house for the bees, bugs, and birds. In fact I won't need a lawn mower because most of my lawn will be turned into an edible garden.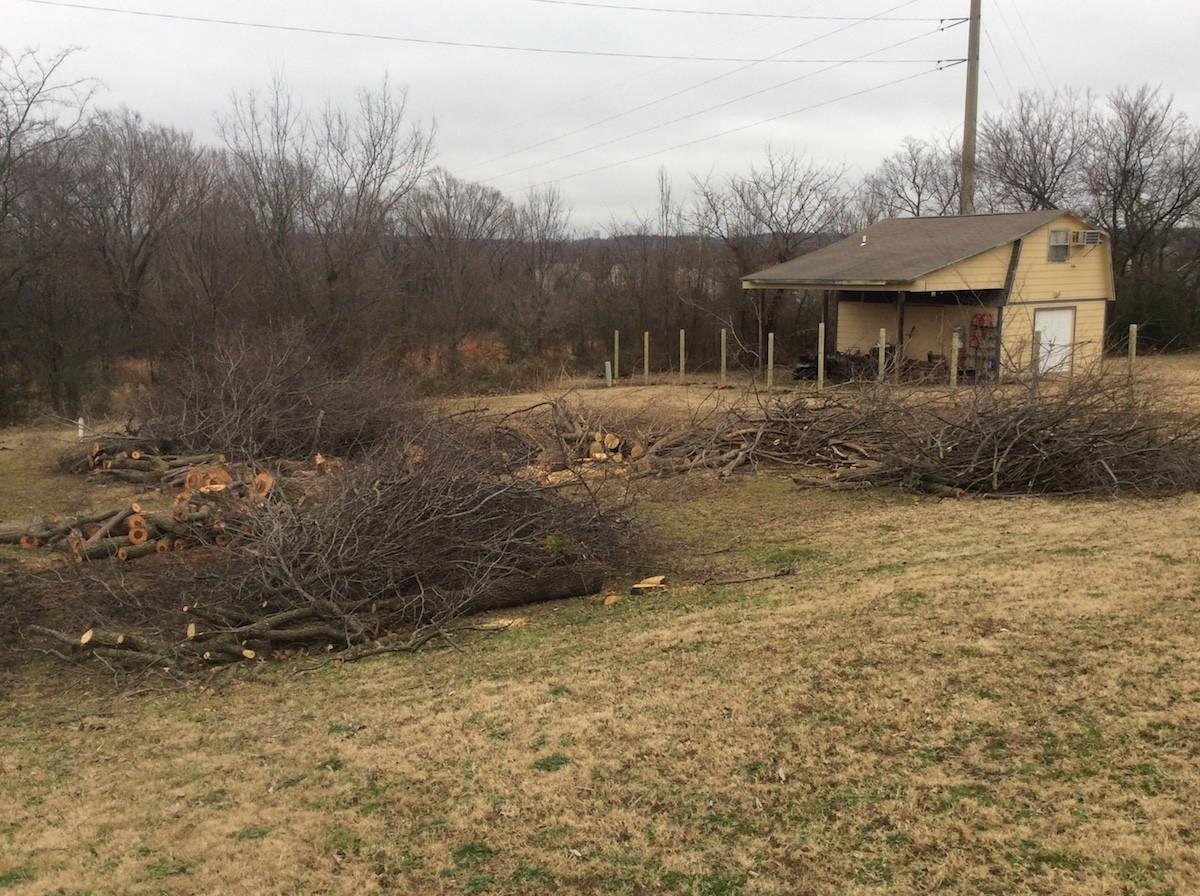 Fences poles up and the nasty old trees are down. They aren't even good enough to burn for fire wood!
My whole backyard will be turned into a garden. I am going to see how much food I can grow and preserve. I will also raise chickens for their eggs. We will also plant apple trees, blueberries, raspberries, hazel nuts. I will also include a greenhouse next to the chicken pen. During the spring and fall the chickens will be turned loose to eat down all the plants and weeds and fertalize with their poop!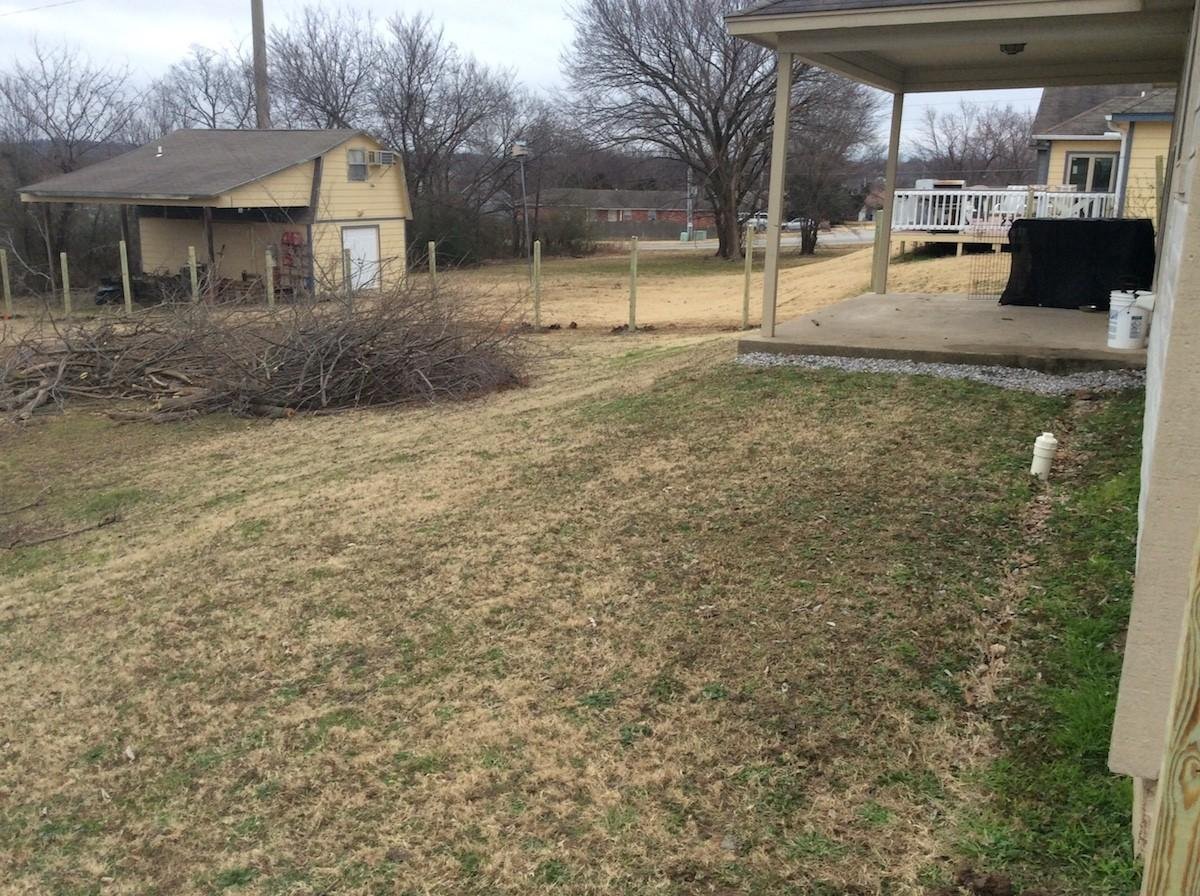 Backpourch
We will be converting the covered backpourch into a extended screened in sunroom. We will start that project this comming fall.



A link to My Blog