Food in Korea
Mi Bundang (미분당)
I've been craving for a good bowl of pho in the Hongdae area of Seoul. I ended up at Mi Bundang (미분당).
Make your order outside at the machine booth and once they have space a gentleman will bring you in and seat you.
It's a small place, but very popular so you may be waiting in line.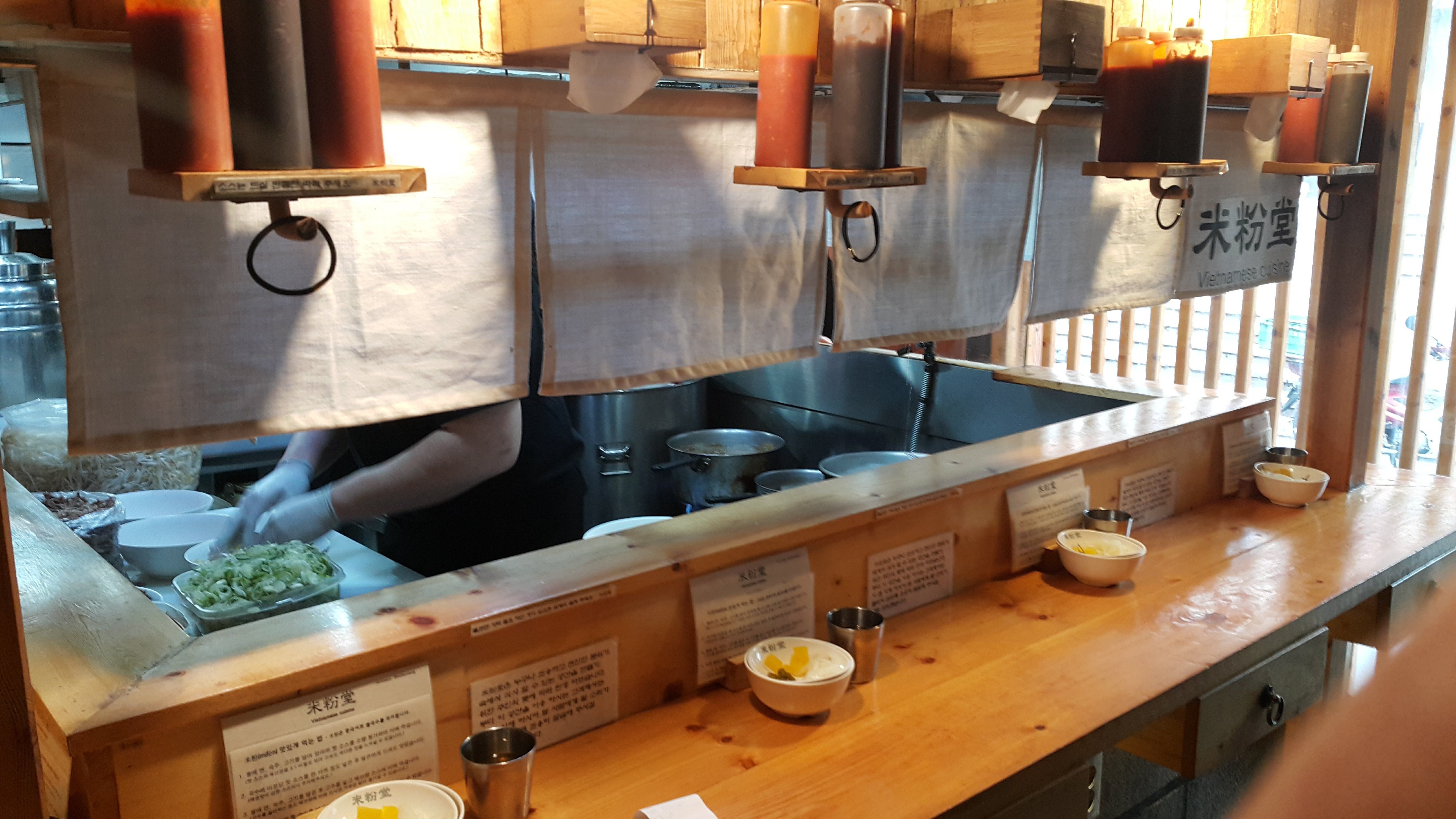 Once you sit down you'll notice that decor and ambience is quiet and focused, a place where it's just you and your bowl of pho.
I ordered a 자돌 양지 쌀국수 for 8,500 Won (roughly $8 USD).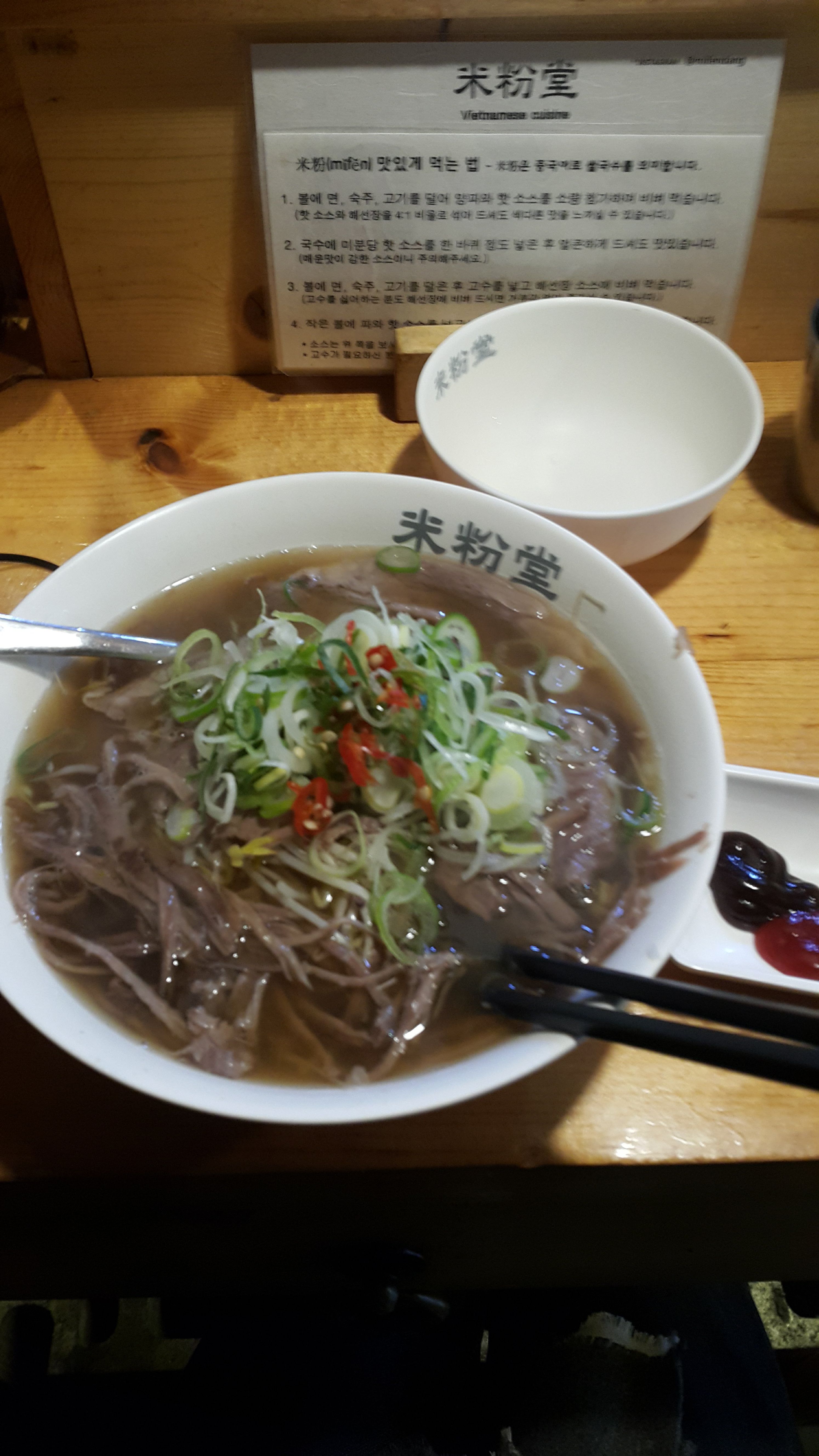 Compared to the plenty of Vietnamese places I've been to in California, I would rate this to be a 7.5/10. This is largely due to the fact that there is a Korean twist to both the broth (it's a bit sweeter than what I'm used too), the Korean style meat, and the lack of Sriracha.
However with this Korean Vietnamese fusion in mind, I would rate this spot as a 9/10. The ambience/setup is on point (if you're serious about your food like I am) and the service is fast, you won't be waiting longer than 3 minutes for your bowl to be served.
Would highly recommend this joint.
MangoPlate (Korea's Yelp): https://www.mangoplate.com/restaurants/sVs7au2Wip