It looked like an ordinary day! I woke up, brushed my teeth, took a shower and did other things as I usually do in my morning routine.
Then I went to my brother's place as i often do, when I noticed something kinda strange far away in the backyard of his house, some unknown object.
Immediately I walked towards it and that was one hell of a surprise, the snails were making party! Haha at least I perceived it in that way.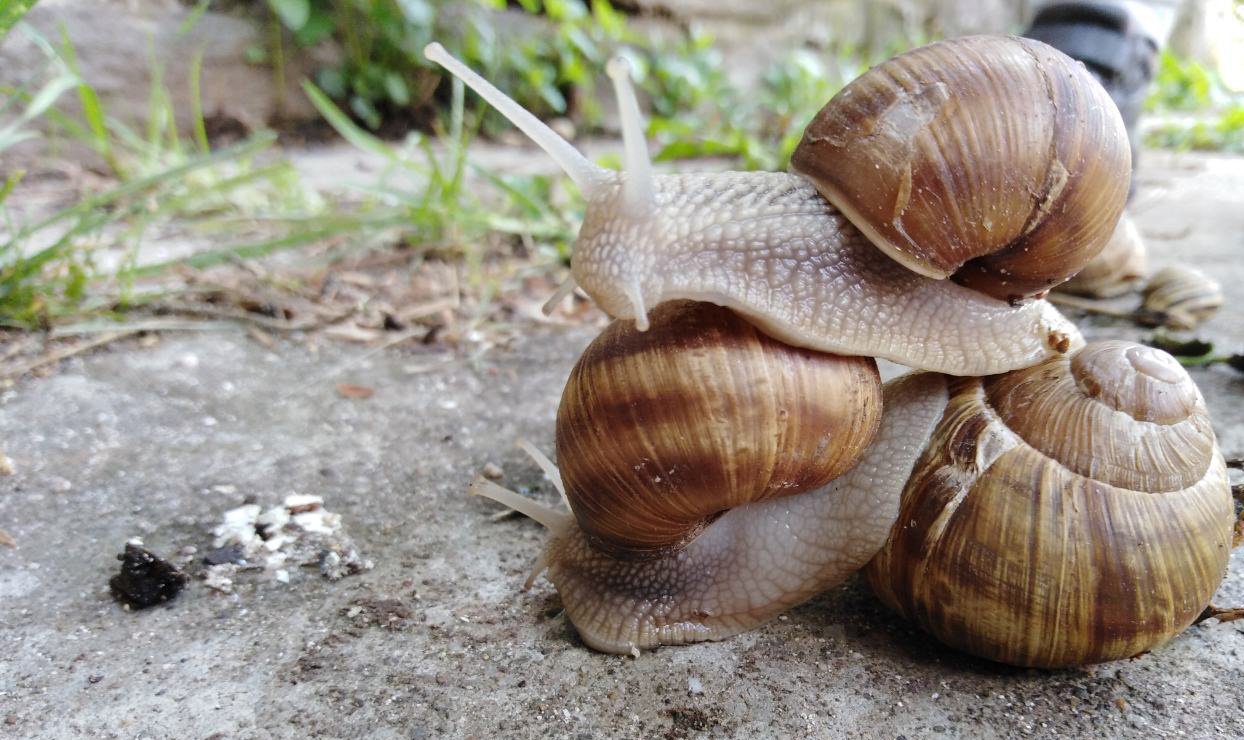 As you can see three snails were hanging out and crossing over each other! I was amazed and next 15 minutes I spent watching them. Soon each one of them found their own direction and split.
And me? Well, I continued doing ordinary things, but with one huge difference I had a big smile on my face and awoken love for life and all living creatures.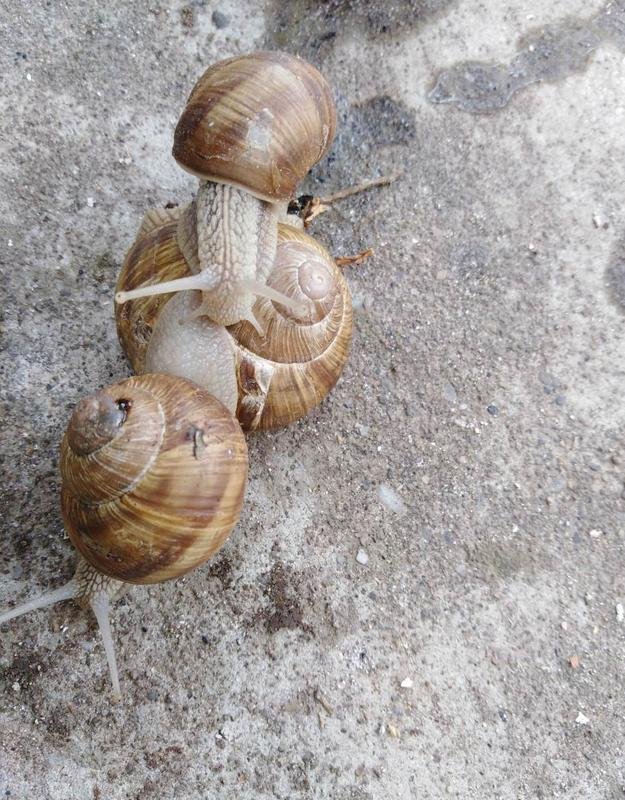 Thanks for reading! If you like the post please give me a thumbs up or write a comment, I would be glad to read your comments and reply you. Have an awesome day, Steemians!