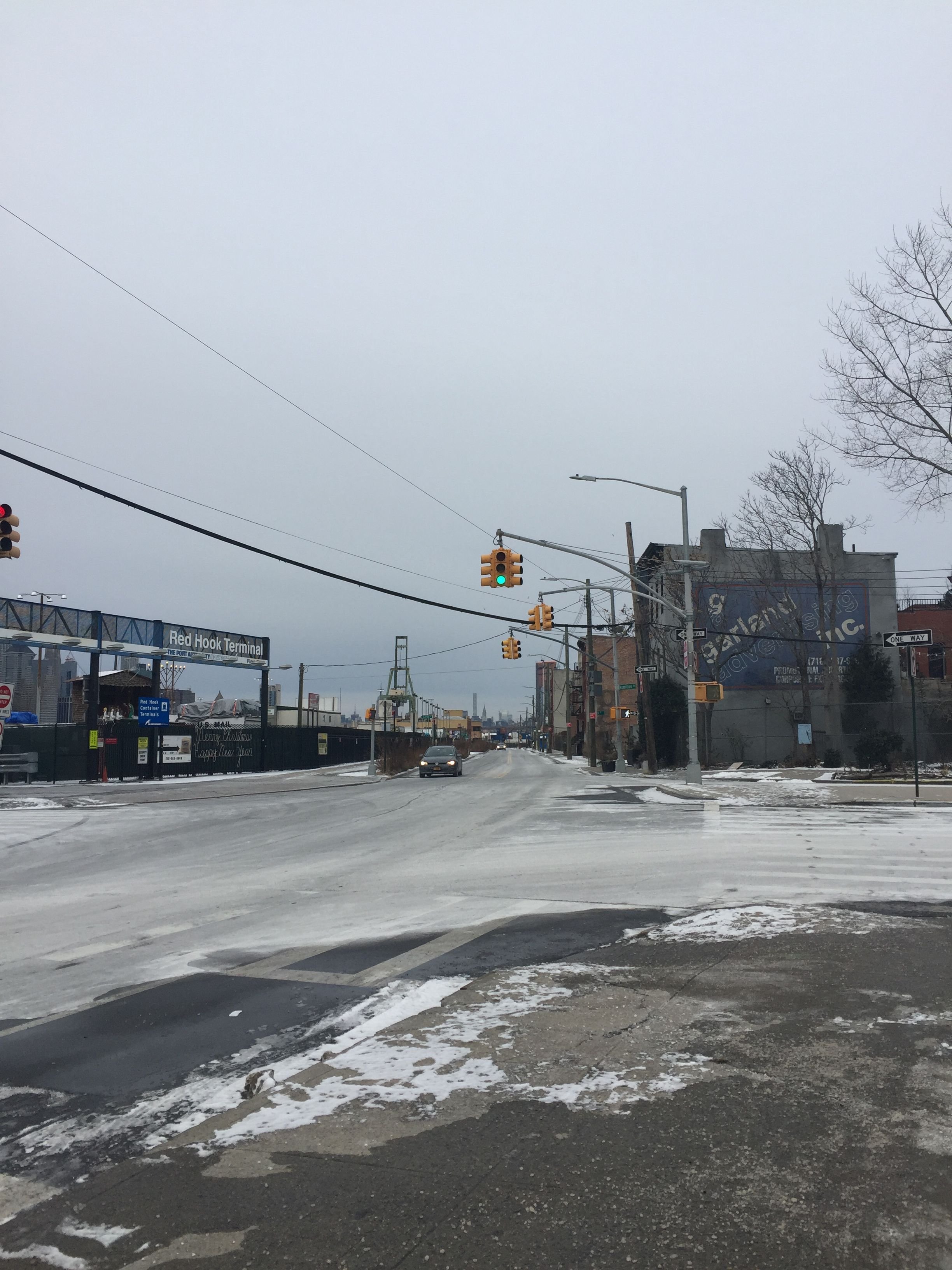 Winter in Brooklyn can be quite dreary, but very cozy as well. These photos are from a snowy day when it was freezing outside. There weren't many people walking around- the perfect opportunity to get outside and take some photos!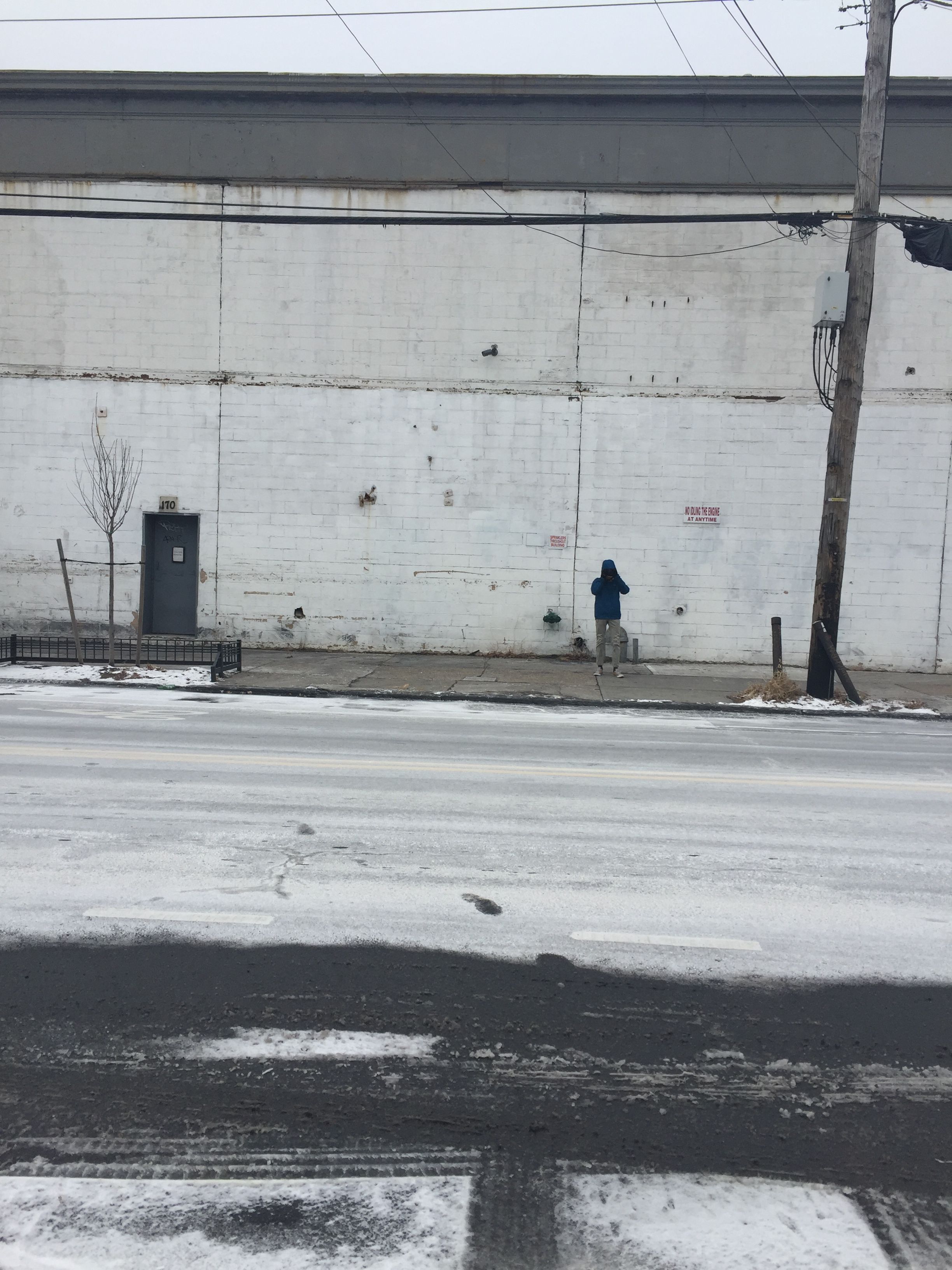 Taking a photo of me taking a photo of the wall.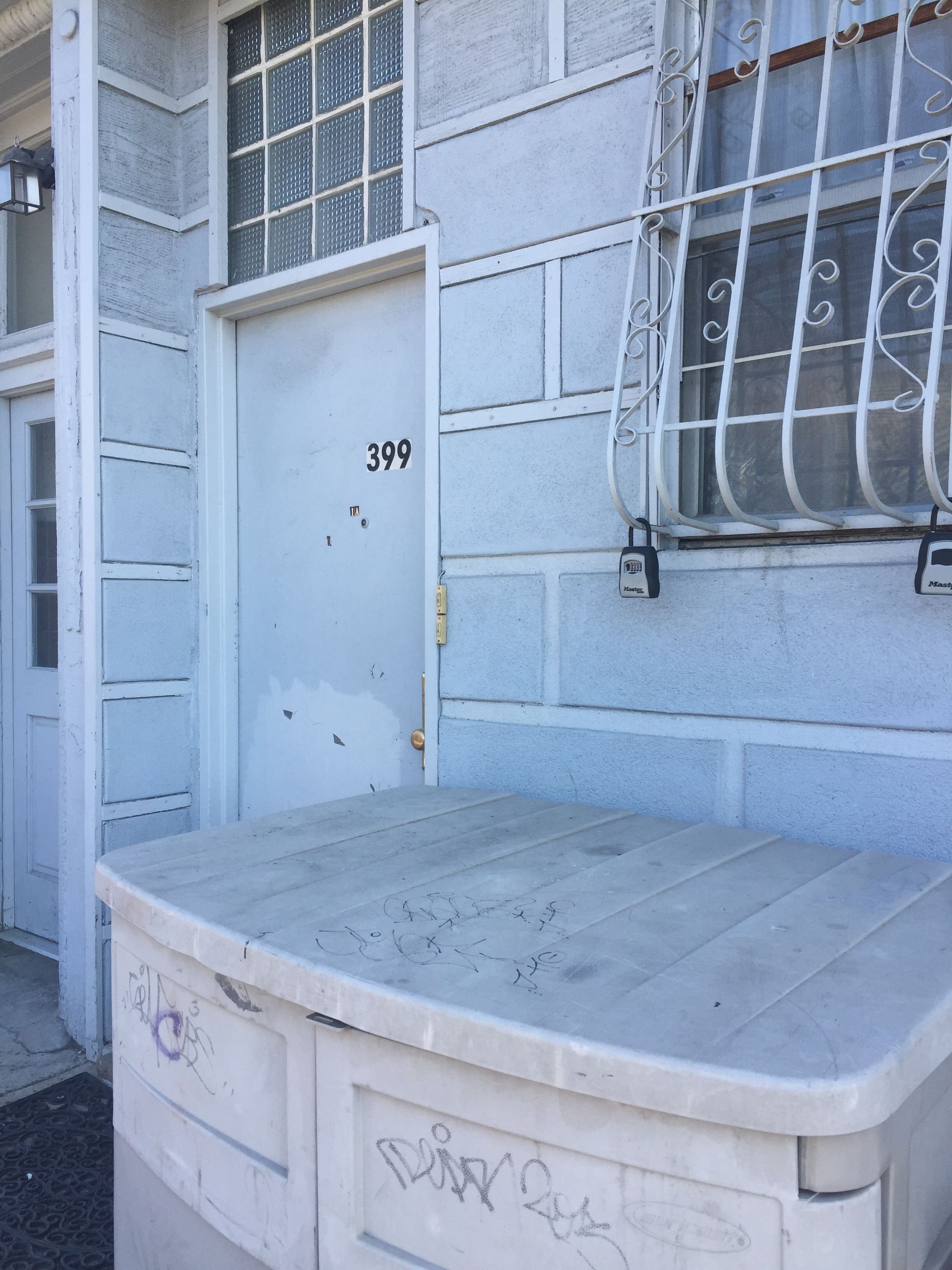 Paint or snow?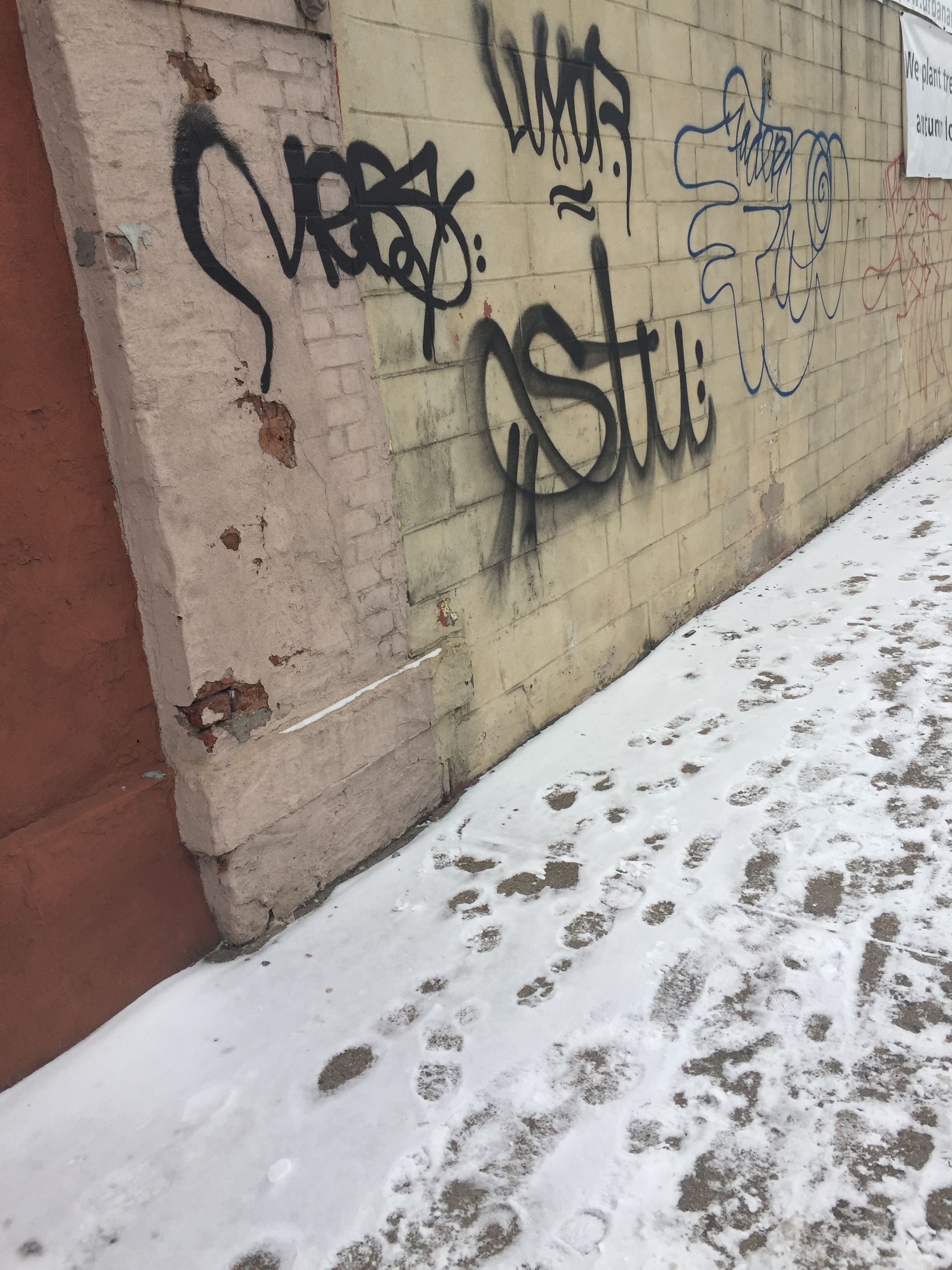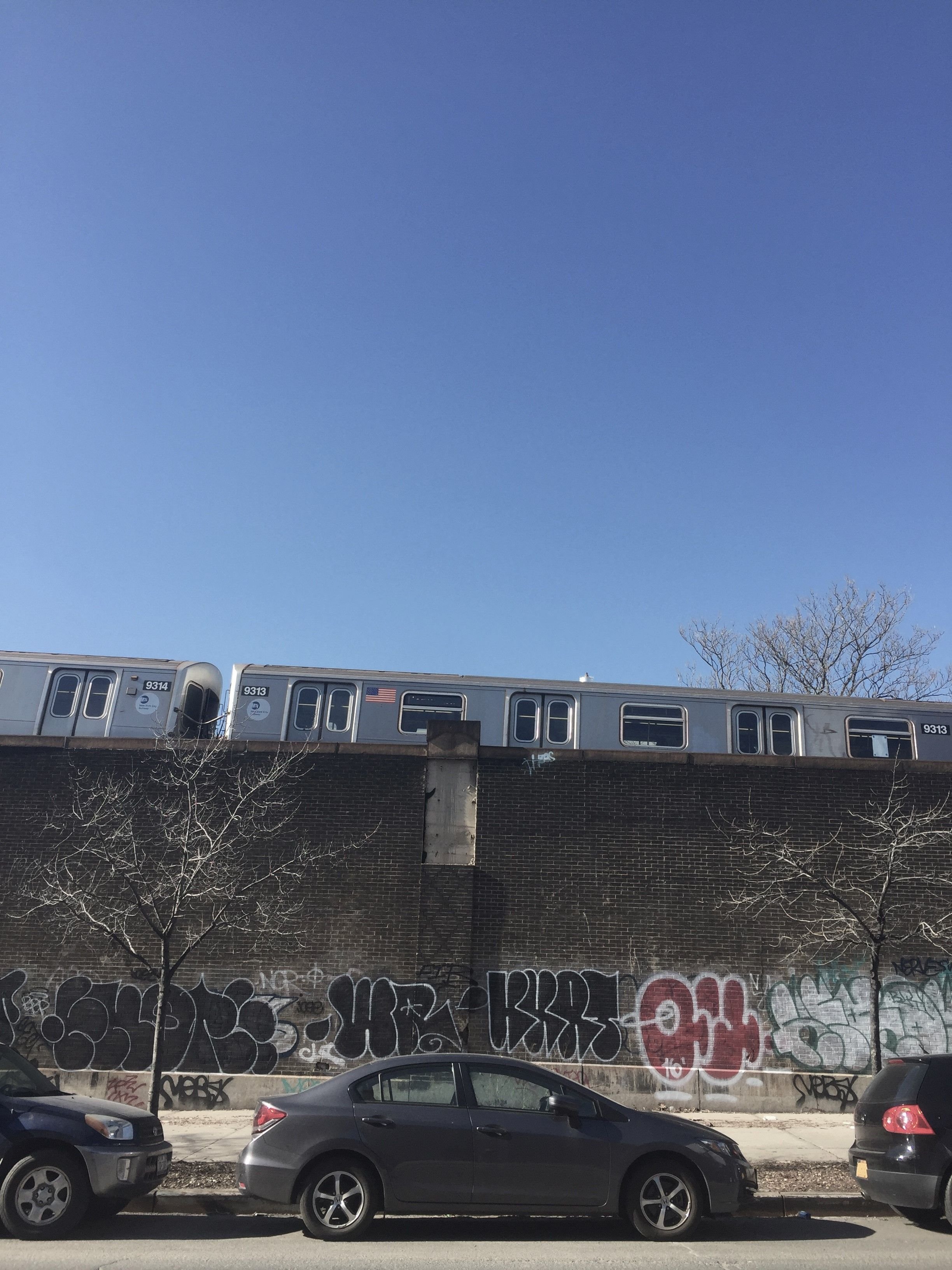 I love elevated trains. Once I was on the wrong train, and I didn't realize it until I looked out the window saw that we were going over the Manhattan Bridge!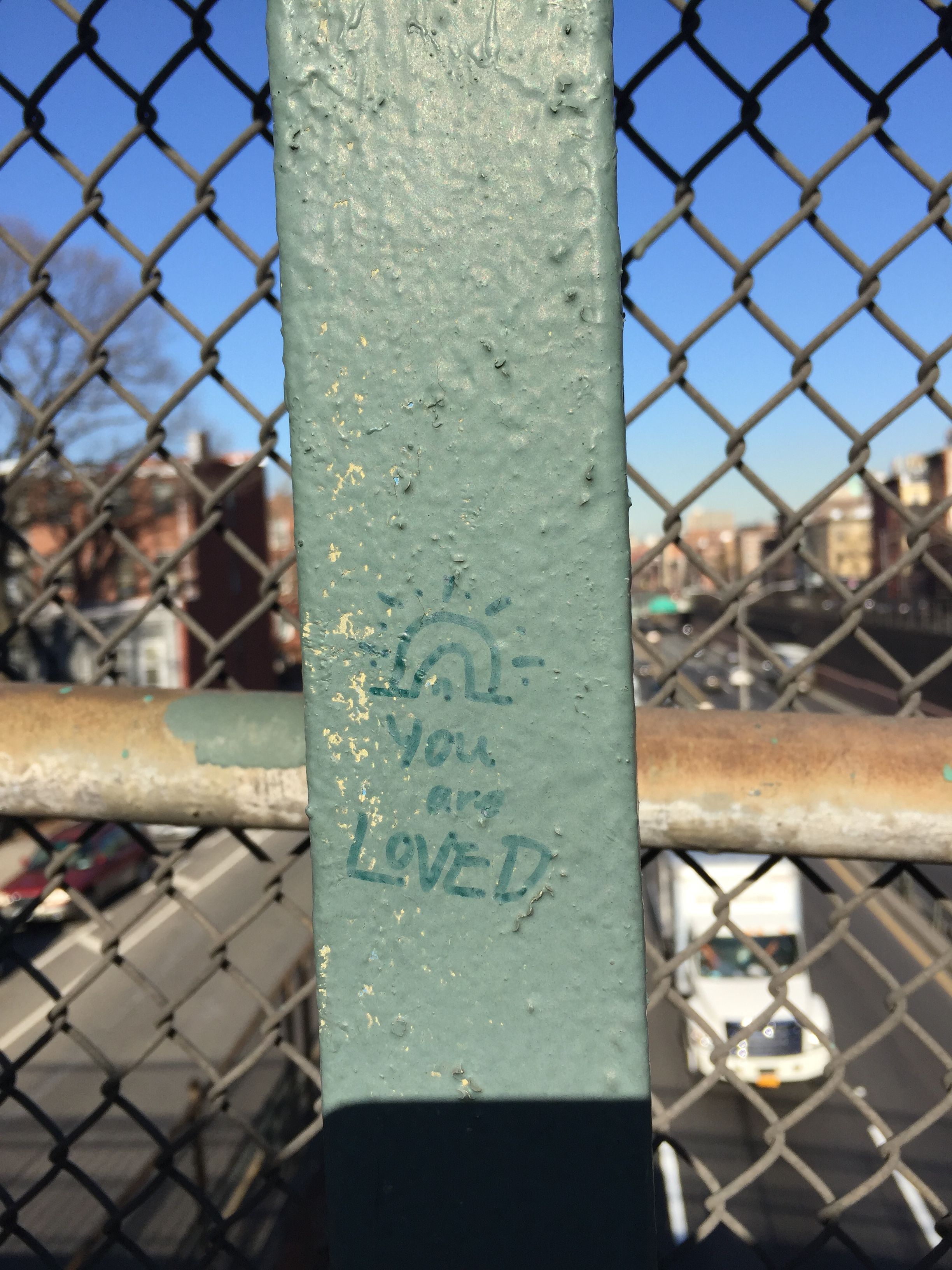 A cute message written above a highway.