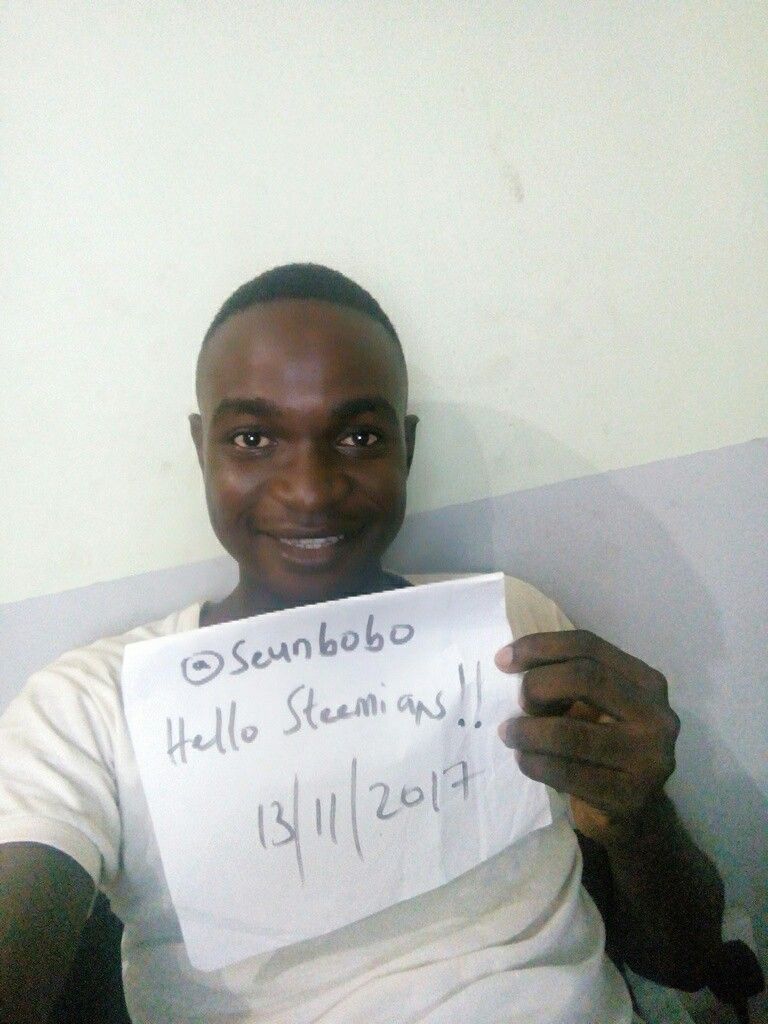 Hello Steemians!
I am a new comer. My name is Bamisaye Oluwaseun, I'll prefer you call me seunbobo.
There is always first time for everything and that is why i am doing this. I'm excited i joined this community. I'm a foodie, i love cooking as well and also trying out new things (adventures). I love impacting lives and try to make people around me happy as i am happy. One thing is when you love yourself, when you're happy with yourself, you'll reflect that love and happiness to others.
I'm a Nigerian, a life issues and human relationships blogger.
I am always seeking to leave my impact in the sands of time.
I have a favorite quote i use most times to keep me going, you will like it as well - "Every finished race is the beginning of a new one". You keep moving forward and constantly try as much as possible to be your best.
After all we are here to do cool things that matters. Let us be blessed as we grow this community together.
Thank you Euronation.
@eurogee
@smyle
@sweetestglo-eu
@drigweeu
@bob-elr
@dray91eu
@edith4angelseu
@jeaniepearl
@adore-eu