Thank God its Friday! I am just waiting for the buyer of this phone and I'm home. Turned off everything and yes of course except for the wifi. I still need it to connect with you my dear friends.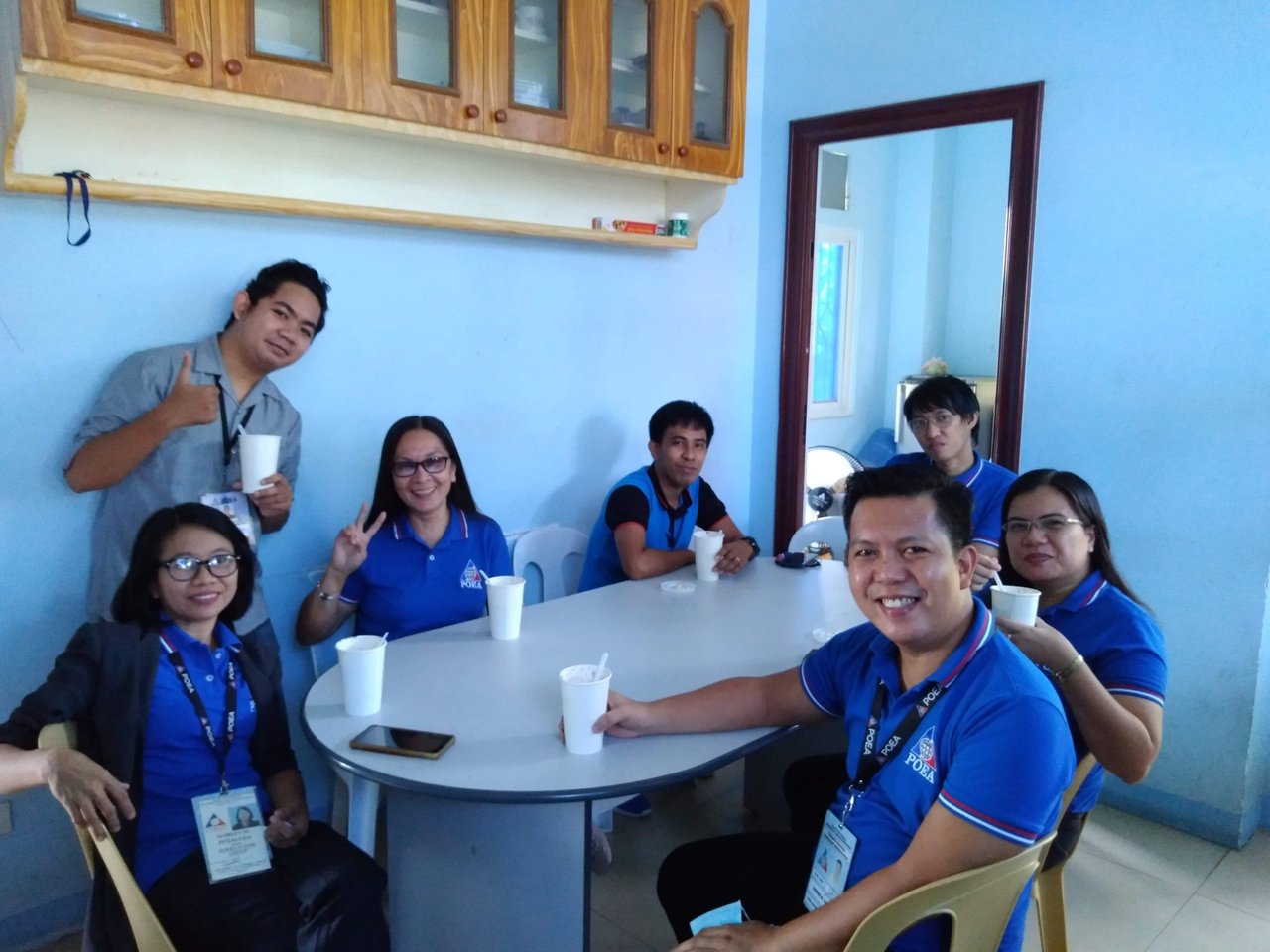 Praise God my phone is working. This photo was taken yesterday. We have our cool dessert after our lunch. Our boss treat us with halo halo. Sorry I forgot to take a photo of it to include in this post.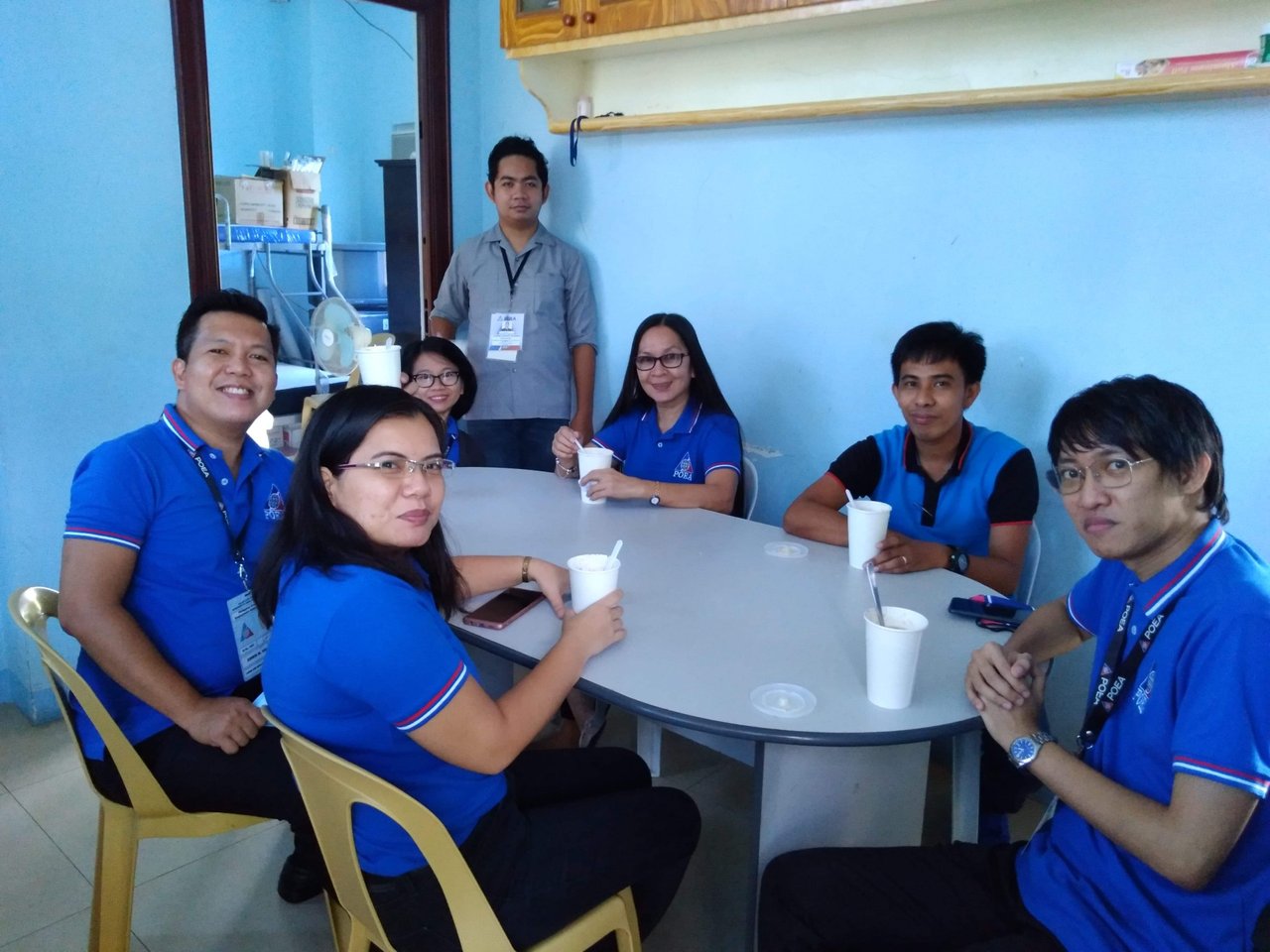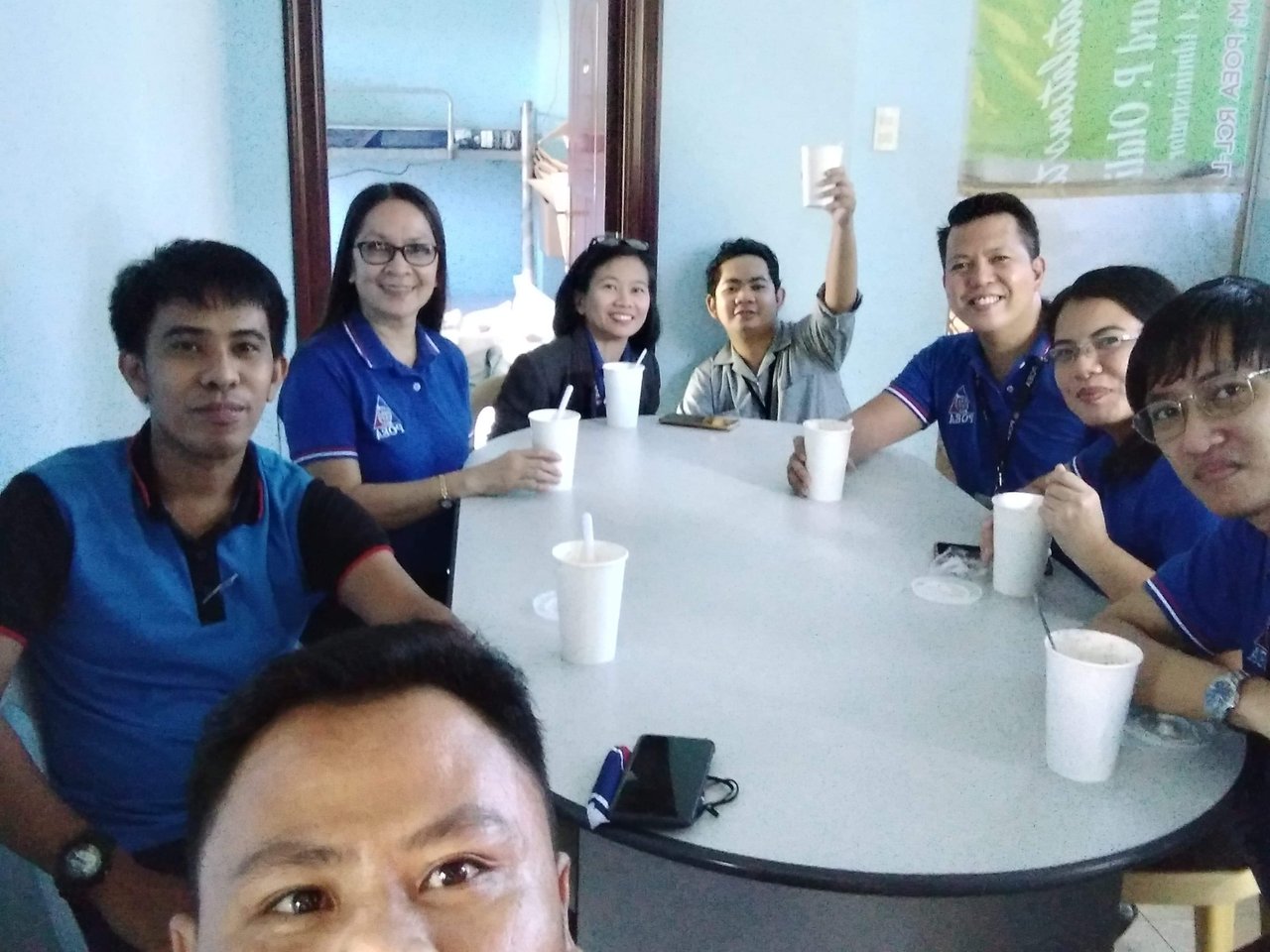 As you can see we are all (except for one) wearing our new blue polo shirt uniform. That's where I got the caption. Actually I posted these in my FB with the same title. Ang ganda kasi ng pagkaka bughaw niya at talagang matingkad siya.
We planned to wear our yellow polo shirt next week para makita at mapagkumpara namin. Well, I hope and pray that somebody will treat us again, an ice cream may be.🤔👍👍
Have a blessed weekend everyone. Please keep safe and love you all.🙏🥰
Thank you so much for your time. God bless us all and let us keep praying for each other and for our world. 👍🙏💚🙏👍
Check this link and join our prayer warrior here in steemit https://steemit.com/christian-trail/@wilx/christians-on-steemit-let-us-follow-and-support-each-other-pt-7-join-the-christian-trail
I am forever grateful to God every day of my life for giving me everything I need and praise Him all the more for not giving me everything I want. To God be all the honor, praise and glory ❤ :-)
I am @sashley a.k.a. shirleynpenalosa, a recipient of God's love, mercy and grace. :-) ❤
Have a blessed Year 2020 everyone :-) ❤
Please do check out @paradise-found's posts and you're welcome to join the @gratefulvibes family curation.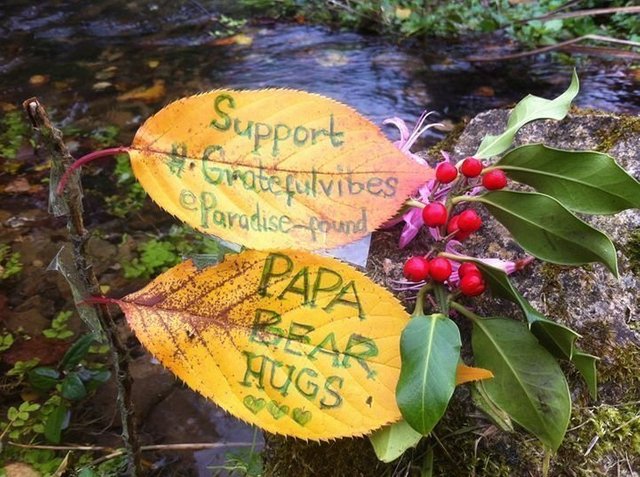 (credits: sis @sunnylife)
Follow us on #gratefulvibes discord channel (positive and uplifting attitude) https://discord.gg/7bvvJG
Let us support @surpassinggoogle as a witness by voting for him, just visit this link https://steemit.com/~witnesses and type in "#steemgigs" at the first search box.
If you want to give him witness voting decisions on your behalf, visit https://steemit.com/~witnessesagain and type in "surpassinggoogle" in the second box as a proxy.

(credits: @bloghound