Good evening my dear friends. Tonight I am going to share with you another October celebrant who treated us for a sumptuous, spicy and tasty lunch last Friday.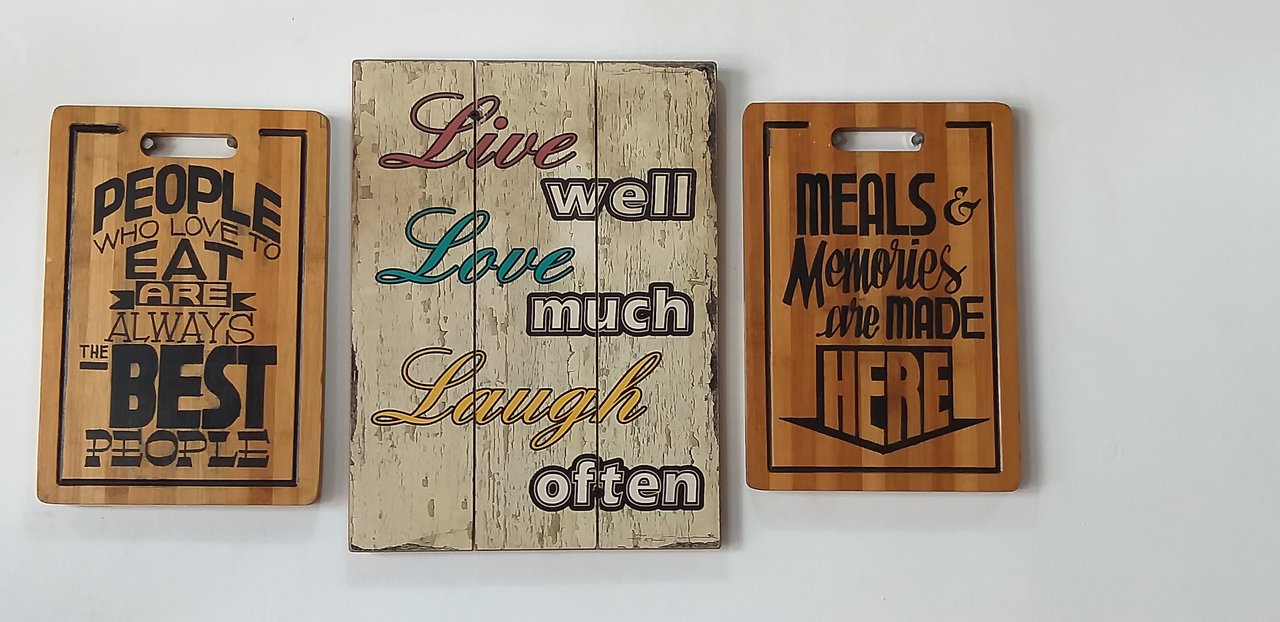 We went to Spice Avenue for lunch. These are what caught my attention upon entering the place. It has lots of different spices for sale.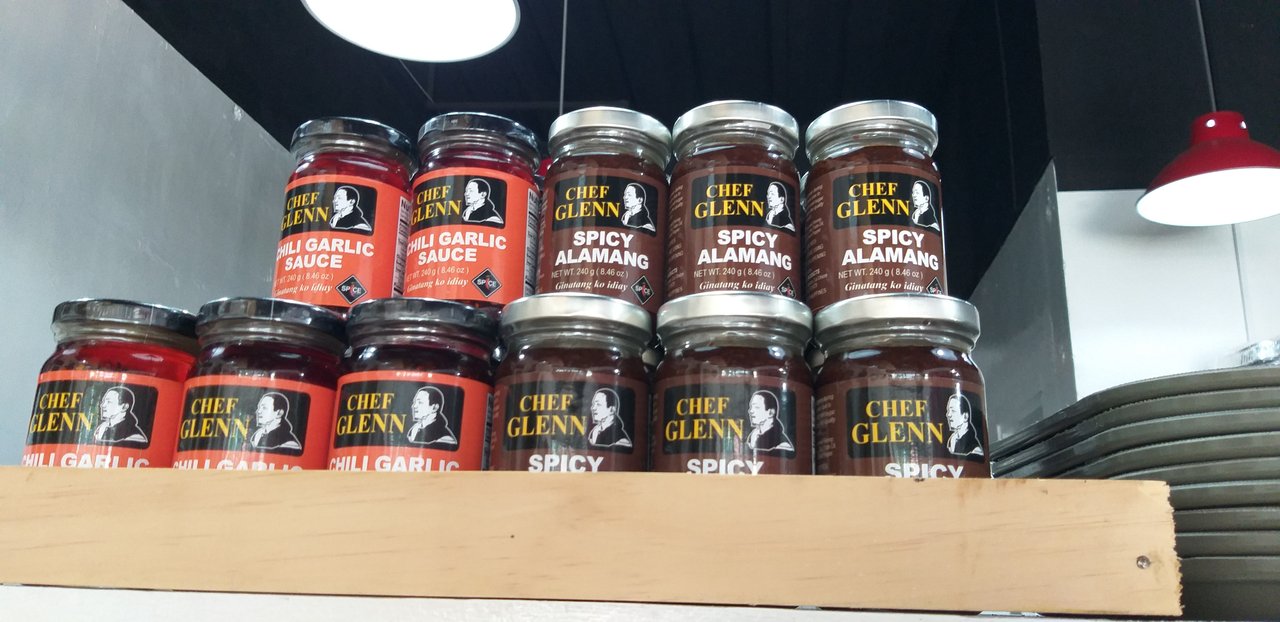 I love the quotes and the colorful and unique bottles of each spices. I should've zoomed my camera more so that I could have a better view of all of them.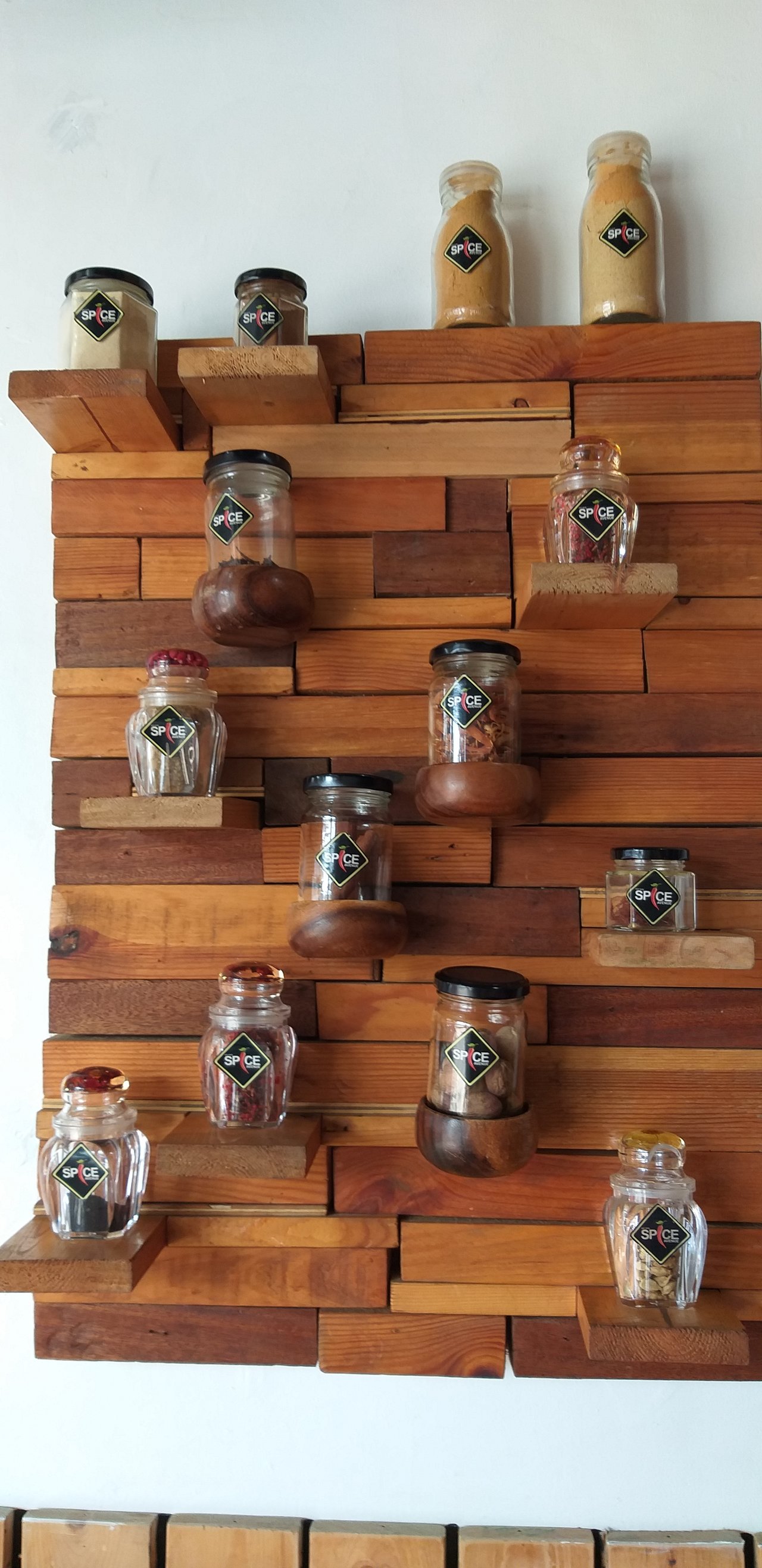 These are not just for decorations but they are also for sale. I am not really into spicy foods but they all look so yummy for me. I didn't bother to ask for the price, I have no plan of buying anyway.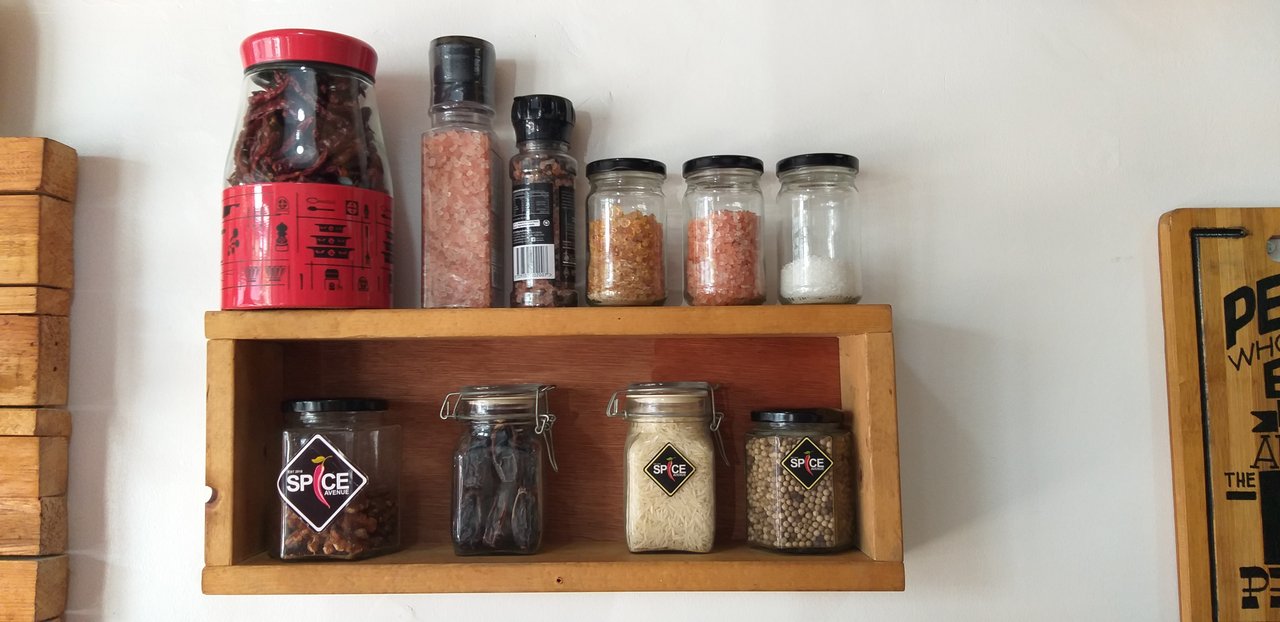 Well, let me now share with you the food that we ate. According to Ma'am Tes (as we fondly call her) she ordered Chicken Biryani, Kebab, Salad and pitcherful of iced tea.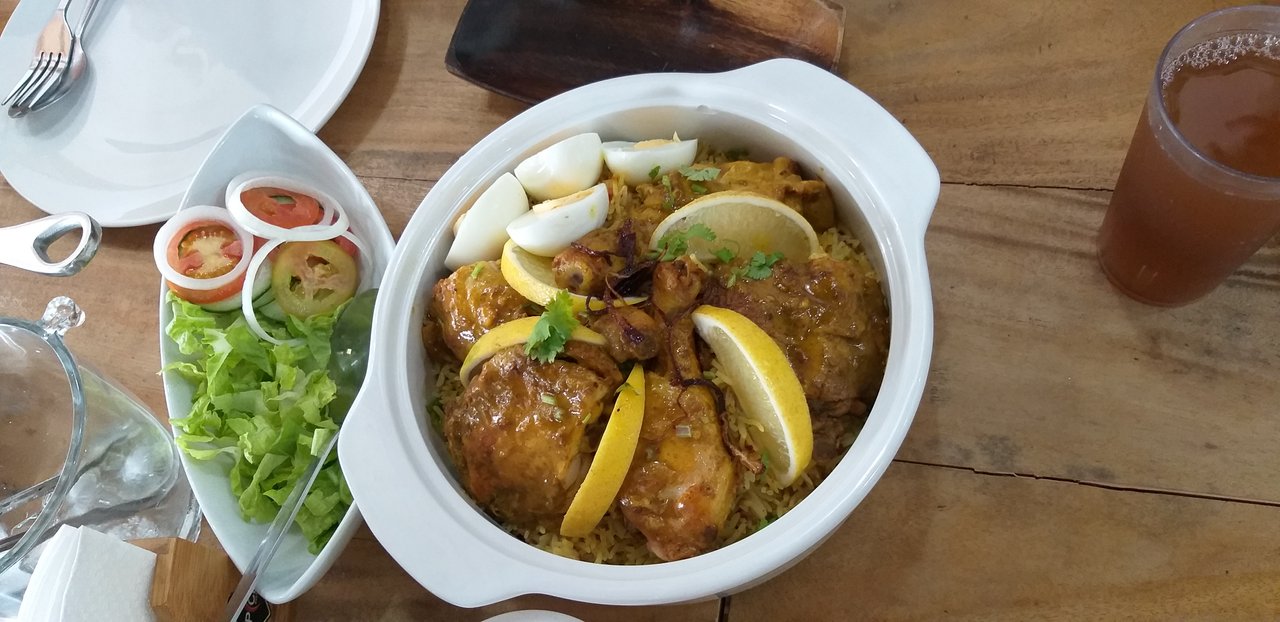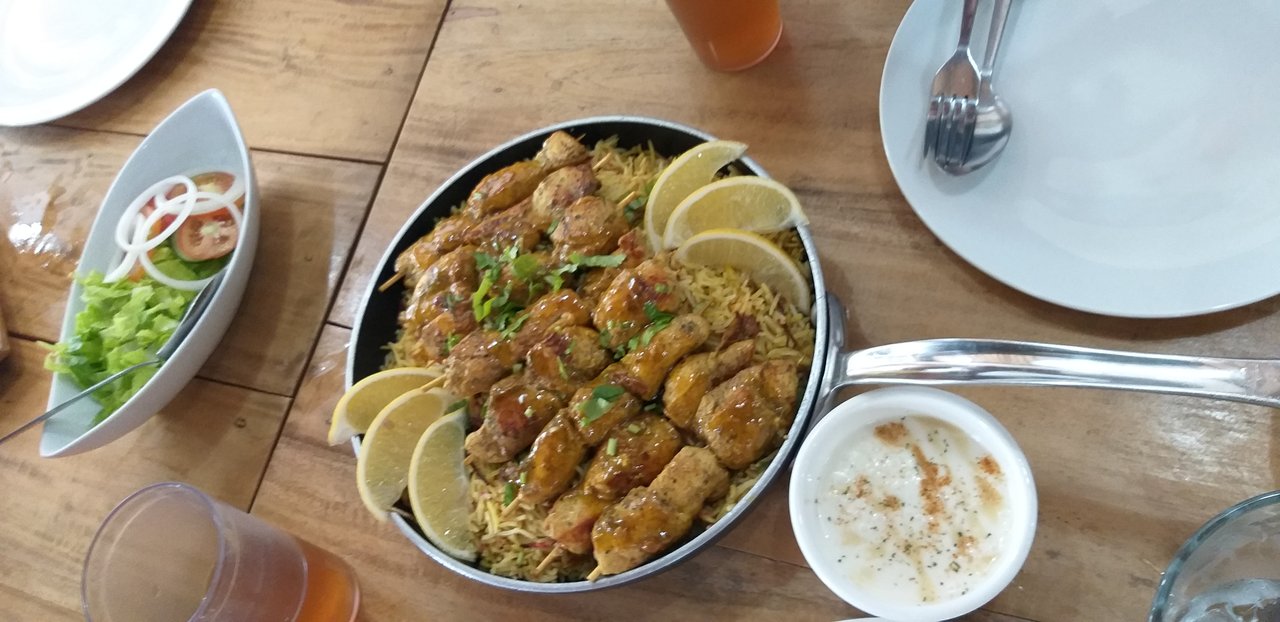 These are mildly done with spices but generously seasoned with fragrant herbs and mint. The aroma and taste stay in the mouth that made us all crave for more. Naubos namin parehas! hahahaha The rice are long grained and evenly distributed with lime. The sauce are really tasty and full of minty herbs. I have smelled and tasted some basil, cardamom, cumin and I don't know if its just me, because I also tasted some coriander mixed in the well cooked rice. Hindi siya dikit dikit ang ganda ng pagkakaluto ng kanin nila. So attractive and appealing to eyes and sure it does tastes better than it looks.👍👍👍👍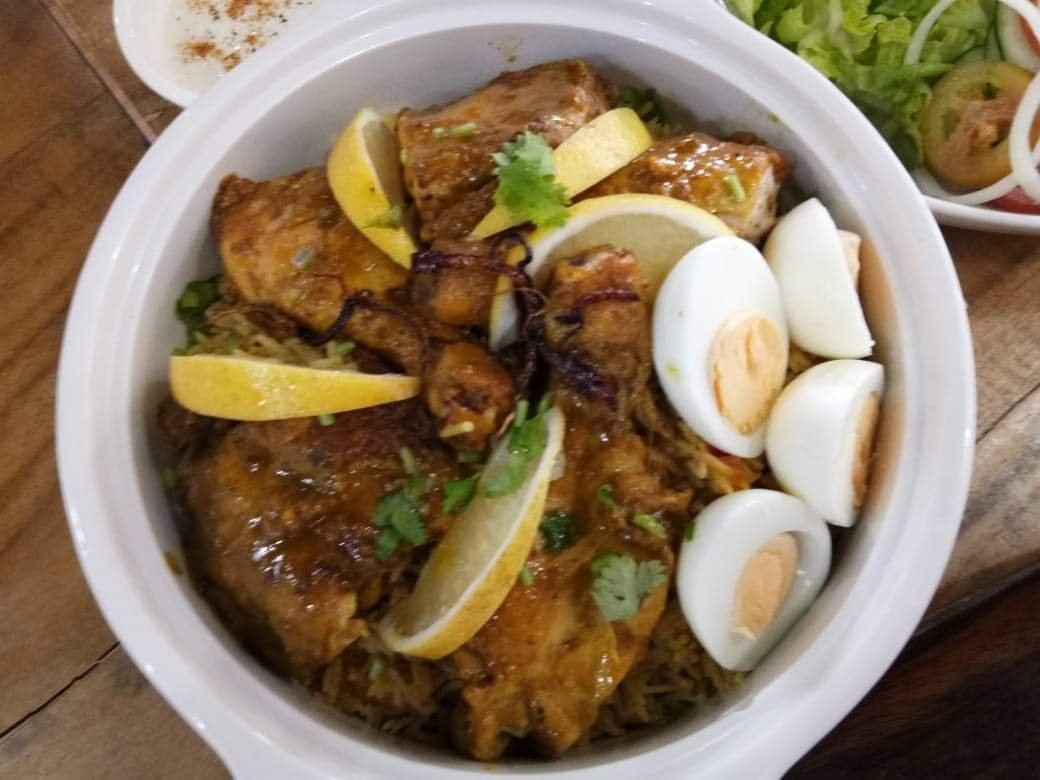 Chicken Biryani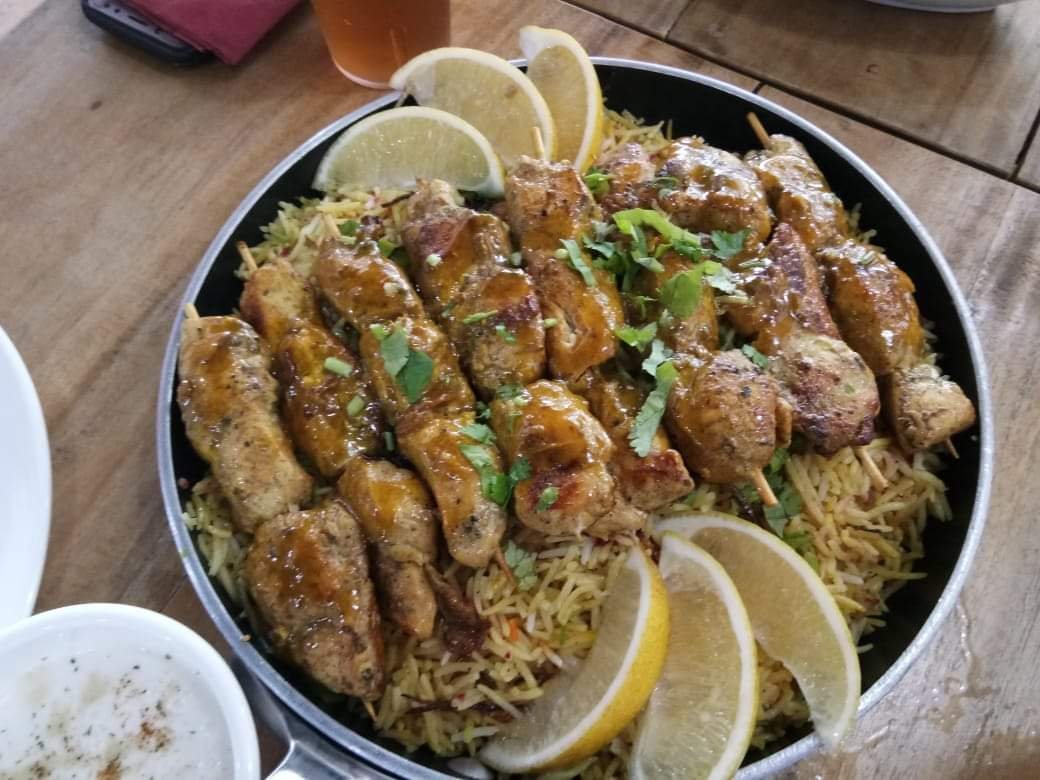 Kebab
I hope to be back here and have a photo with the chef. He is very accommodating to us. He sure is a real master chef.💯👌
Please stay safe and healthy at all times. I love you all. 🥰🙏
Thank you so much for your time. God bless us all and let us keep praying for each other and for our world. 👍🙏💚🙏👍
Check this link and join our prayer warrior here in steemit https://steemit.com/christian-trail/@wilx/christians-on-steemit-let-us-follow-and-support-each-other-pt-7-join-the-christian-trail
I am forever grateful to God every day of my life for giving me everything I need and praise Him all the more for not giving me everything I want. To God be all the honor, praise and glory ❤ :-)
I am @sashley a.k.a. shirleynpenalosa, a recipient of God's love, mercy and grace. :-) ❤
Have a blessed Year 2020 everyone :-) ❤
Please do check out @paradise-found's posts and you're welcome to join the @gratefulvibes family curation.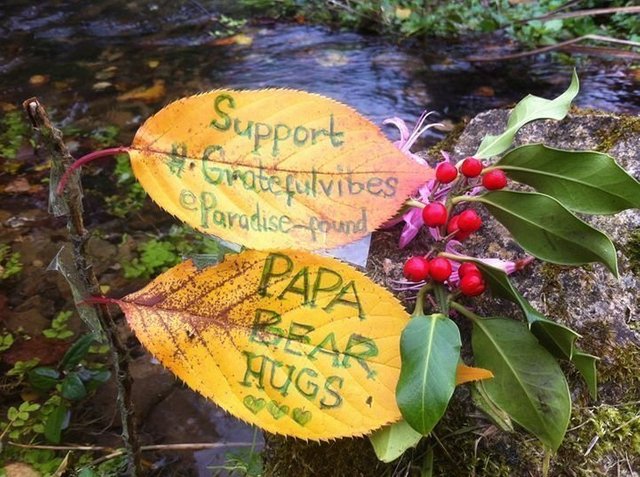 (credits: sis @sunnylife)
Follow us on #gratefulvibes discord channel (positive and uplifting attitude) https://discord.gg/7bvvJG
Let us support @surpassinggoogle as a witness by voting for him, just visit this link https://steemit.com/~witnesses and type in "#steemgigs" at the first search box.
If you want to give him witness voting decisions on your behalf, visit https://steemit.com/~witnessesagain and type in "surpassinggoogle" in the second box as a proxy.

(credits: @bloghound)