Dear Steemians,
Have you ever felt super-blessed? Perhaps a day in your life where you took a deep breathe and told yourself:
Boy, it can't get any better than this!
Today is one of those days for me. And I thank YOU for that.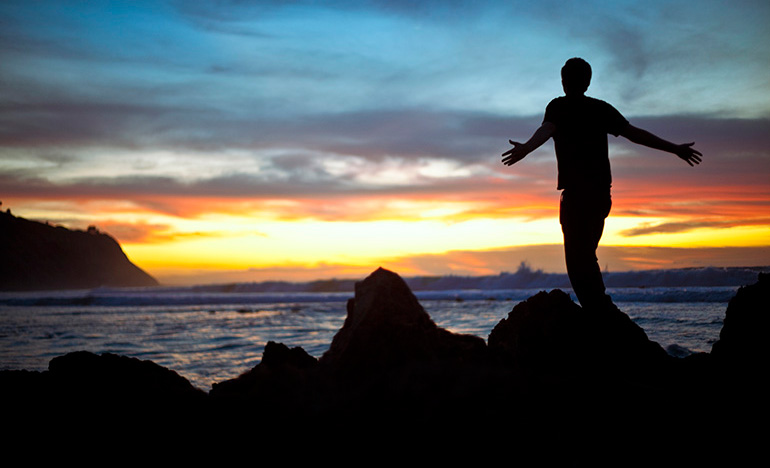 It is because of YOU I have crossed 100 followers today. It feels special, you know? Which is why I wish to appreciate and thank each and everyone of you for following me...
For connecting.
Engaging.
And investing your valuable time here.
Hand To Heart, I Am Grateful
When I first posted my introduction here — titled "Mission unlocked" — I had a total of zero followers. What was I expecting?
After all, I was new here.
You supported me with your upvotes, comments and encouraging words.
I remember how I was smiling that night reading each and every comment. And that same night, I made the decision to stick around for at least a month.
Since then, I have received nothing but LOVE from here.
Which is why I have extended my stay.
100 Is More Than Just A Number To Me
Picture it this way:
Imagine having all your 100 friends in your room. All of them standing, holding a glass of their favorite drink, and talking. Then you enter the room. How does it feel?
Right now, I have 105 followers and to have all of them together, in my room...
Makes me nervous!
Heh! :)
Sure, we met this week, and there's a lot to learn about each other. Yet to know I am part of a beautiful community with 100 plus new friends is easily an achievement worth framing on my wall, isn't it?
I am feeling incredibly good for so many reasons.
And I am certainly moved.
It is just not the numbers that count. It is the fact that each and every one of you are real. You are probably moving your eyes, from this word to another, perhaps sitting, all relaxed, reading this post.
Probably you are smiling too.
No?
Smile a little... you human! :)
Yes?
.
.
SMILE!
.
.
MORE!
.
.
NOW!
.
.
Good. :)
Just to think about this is incredible, isn't it? We are all humans behind these numbers.
Steemit Is A Great Platform For Us Humans!
On my fourth day, I wrote a simple love letter to Steemit. I thought it was silly, you know.
But I did it, anyway.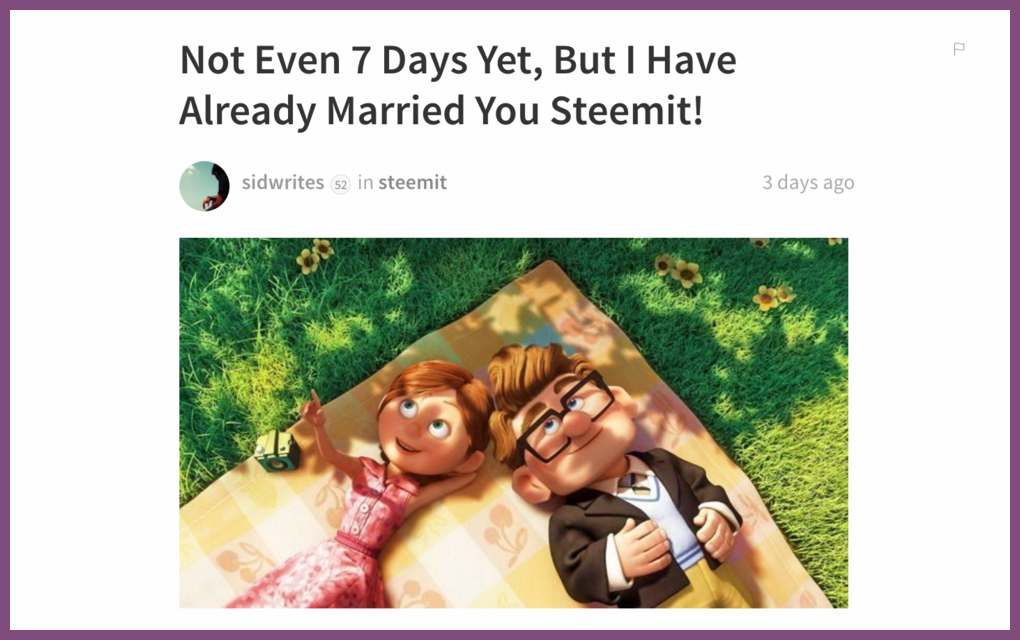 Perhaps it is silly to marry a platform. Yet the fact that I am free to voice my opinion is one of the greatest freedom ever.
You and I are not chained to anything.
We can talk.
We can share.
And we can connect.
There's no stopping us. Everything that's on our mind can be shared here. And we will always find a handful of people who will resonate with us.
Now, isn't that a wonderful thing?
Which Is Why The Future Is Bright
Steemit is growing faster than ever. More users are joining the platform. Even though I am learning things, I am actively trying to help as many people as possible.
And I have even asked my friends to join this platform.
This place exists only because of us.
If you have any questions, feel free to ask. If you have anything to share, feel free to do so. All my life, I was the geeky guy deeply involved in technology....
Yet because of the liberty Steemit offers?
I am free to share my thoughts on spirituality and philosophy. I don't know how well you will receive it, which is why I am always open to suggestions.
You are free to criticize my work any time - and I will take this criticism as a form of feedback to improve myself.
I will continue learning and engaging here. I will continue connecting.
And I will continue it for a long time to come.
As we reach the end of this post, I wish each and everyone a much happier life, that you engage and grow quickly, and all your wishes come true. I wish you joy and pray for your success.
I wish you achieve more and more. Here on Steemit. And in your own life. Because, as a wise man once said to me:
You are not here for a long time. You are here for a GOOD time!
Let's all remember this and remember this forever! :)
Cheers,
Sid
PS: Thank you for reading. If you haven't followed me yet, you can visit my profile and click the Follow button. And if you have anything to share, or wanna say HI, you can use the comment box below!