Life?
Whats its all about?


Sometimes i and i am sure it is with others, we get bored. Bored of everything, does not matter what it is, just could not be bothered cause it seems pointless. Standing in work thinking to yourself, what the fuck im i doing here? what im do doing wasting my time in this place for. Why do i spend more time working with these idiots then i spend with my family. Maybe i mean trapped more than bored. Does life sometime's feel like it's slipping away and your time is being taken from you.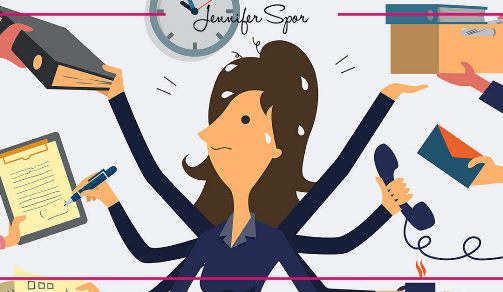 Is this modern day slavery?
I have no knowledge on how people used to work hundreds of years ago but i have always sort of assumed that a doctor took care of sick people, a farmer farmed, a soldier fought but most workers would have been self employed doing work from home. There might have been other's working for governments, more like employees. You think they had mortgages are rent to pay for back than? are more likely to be living on land passed down? There is no question the quality of life today is a million times better. At any given minute i could be reading a blog wrote by some guy in China he uploaded 3 minutes ago while watching a movie on my smart Tv and playing 21 questions with Alexa. All while i sit in my boxers in my overheated house drinking iced coffee's with whipped cream through a god damn fluorescent pink bendy straw. What a time to be alive? are is it?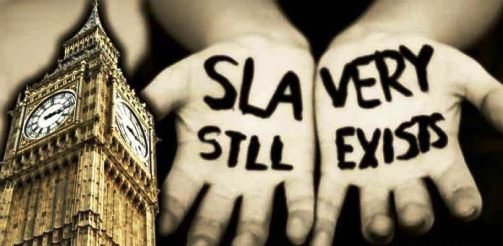 What is the cost of all this luxury to me i think. Its time with my family. That's something i can not get back, i can always get more money., Everyone needs a place to live and most people need jobs to get money to survive. Our homes trap us with 20-30 years mortgages are we pay rent that goes up faster than your wage. Our jobs take away all our time, they take us out of our homes away from our family. We are forced to work, to pay to live. I am a baker by trade and i would love nothing more than to bake bread and cakes from home and sell them on a stall in my front garden, life would be more easy. I hear you say, Why dont you do it Silverstacker? Just go for it!! We all know it's easier said then done when a family is need feed and clothed. I would need a license to sell anything food related which includes inspections and so on. I looked into it when i was about 17, haha. Im sure it is harder now.
How can we get our freedom and break away from the pack?
No idea, i have been trying for years. Ever since i was 16 and selling the best copied dvd's you ever saw up until being 32 and starting Steemit i have been trying and no long term success. I have had my hand in alot of pies over the years over a wide range of investments and ventures. I have tried in more ways than i write about below and failed to break away from the rat race. These are my main ventures, my bottom dollars bitches at the time.


I have been called Delboy many times.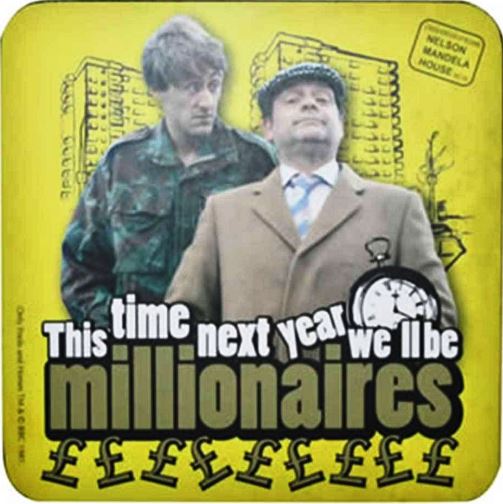 Back was i was 16, eBay was just new and you could sell whatever on it. I bought some dvds for myself from china and seen they were pretty good copies, factory made with extra features. They were copied in chinesse writing so i souced a place in singapore and made an order. The only visible different was the real one had an age certificate on the cover and dvd. Long story short, i boxed them in new cases, brought them to work and wrapped them in a bread wrapping machine so they would look brand new wrapped and i was selling 300ish a week making around £1200. At 16, this was pretty cool but it had my mum sweating when she found out what i was doing. Kinda hard to hide 300 padded envelopes in your bedroom. I saved alot of it and lived off my bakers wage. I remember getting a £100 note and hiding it away :) That lasted around 14 months and i got caught be custom's and excess. 2 years later i was in court that resulted in a fine of £680, i had to stop myself from smiling. I paid £125 to 5 different movies studio's for copyright and court fees. My solicitor was telling me from the start to expect a £15-20k fine and maybe a suspended sentence because of the volume. I found out about 6 years later from the same solicitor when grocery shopping that they never looked into my paypal and bank transactions, lmao. I used the proceeds to buy a flat (apartment) and move out.
.
Next was a genuine copied clothing and trainers. Oh yes, your not a proper delboy until the dabble in both fake dvds and fake clothing. I got into this was i was 19 and looking for ways to use my spare bedroom to make money. I thought, i will fill it with good fake nike's and tumberland boots. I spent a few weeks sourcing down uk suppliers, i did not what my name getting flagged at customs by ordering outside the uk. I placed a few sample order and went with the guy with the best quality. Turned out the guy was really sound and we spent hours talking on phone about everything. At 1 point, i was selling tracksuits, VB jeans, jumpers, coats and around 30 different trainers. This lasted around 11 months and in that time, i built up the stock i always wanted and the spare room was full, so was the top landing and half the computer room with boxes of trainers and clothes. Problem was i could not sell the shit. My excel sheet told me i was only making a few hundred every month and with all the extra work involved and mindfuck of having that much dead stock, i gave up. I called it quits and let my family and a few friends take whatever they wanted before i sold the remaining 90% on eBay. My sisters filled their cars, lol. I ended up making a no more then £2k and was a little ass hurt from the whole experience and i decided no more dodgy stuff. All above board from now on.
.
Next up and a little different. It's poker. I love numbers and i love gambling and im been playing poker from i was 18 and able to sign up an account. I paid to learn and lost for a few months before i learned to ABC it in 9 seater tables and wait for hands. After that i learned to try and guess what people had based on bet sizes, how long they took to act and how fast are slower the game is playing and once i was confident i was correct most of the time, i learned to act on it. It's easier to know if you are winning are losing during a hand than it is to follow through with your feeling. I could not count the amount of money i have gave away in big river bets just to prove to myself and feed my ego they had me beat and i knew it. Once i figured a game plan out i was turning $100, sometimes $200 into $500-$1500 every week between Friday when i got home from work until Sunday evening. It was just easy and afetr a few months of that, i was like, fuck work. Im done!! I grinder out tables for long lessons, worked my way from the $100 cash tables up to the $2000 at my peak. I get away with it for 7 months and thought i was wonna be a millionaire, all i had to do was out in the hours. Turns out putting in hours messed me up, i was sleeping like a dog for a few hours here and there, i was not eating properly, not cleaning the flat, not doing nothing expect play poker. I put in a 31 hour session once. I keep it short, i moved up in stacks to fast and did not learn fast enough. I get destroyed at $2000 tables and moved down where i grinded it for a few weeks with negative results. I was looking at my bankroll and thought best to move down to the $400 tables and were i proceeded to lose around $3k in 1 day. It's over, i said. My confidence was gone. I withdraw my balances from all the sites i used and kept $200 in fulltilt to stop me from depositing are cancelling my withdraw request should i have a small relapse. End result was, i lost a 5 figure number in my last month but i lived off poker for around 11 months in total. An old work friend had moved to Cyprus and told me i was free to visit. I gave him a call and told i was coming out for 2 weeks and ended up not going back home until Christmas 4 months later. My bankroll was almost gone and my bankroll was all my money.
.
After getting back some cypress i had to get a jobbie. Bored hanging about my flat all day i decided to get an xbox to kill some time. I was looking on eBay and seen they were selling broken ones for £15. I researched a way to fix and found out it was the red ring of death. I sourced the things i needed and made the repair and i was surprised it easy fairly easy to do. For the next few months i bought, fixed and resold as many xbox's as i could. I was buying pre made repair kits with everything need from a seller on the american eBay. I seen there was around 15 people in the UK selling them and i thought why dont i sell them as well. They were any nylon washers, metal washer, a few screws and some cpu grease. Bid's for broken xbox's were getting high and i could sell these bidders the kits to fix those xbox's. I was pretty much flat broke and the stuff needed to made my first batch of 50 kits cost me around £34. I made my first sale on the 6th of whatever month it was and had a turnover of around £900 byt he end of the month. I lived off the last off my saving's as i used my whole cashflow to buy bulk supplies at cheaper and cheaper rates. I became to 2nd bestest seller of xclamp repair kits on eBay.co.uk and stayed there for around 10 months. (You see a pattern of 8-10 months with everything i do, whats thats about?) I could never get that top spot, that seller had to many returning customers for me to compete with. I ended up turning that 1 kits into a about 15 different kits by adding different tools, rubber pads and cpu greases. The price of the kits ranged from £3.99 up to £14.99. By this time i was buying everything in super bulk and selling all the different parts to the kits and tools individually, my porfit margin after all fees, all costs were around was over 60% and i was doing a few grand in sales every month. This all ended when i went to Thailand for a 1 month holiday. I built a huge stock before i went, left my friend in charge and went on holiday. I came back to find my eBay account blocked and about 180 people looking refunds. It was not my friends fault, she had helped me with the dvds and knows the process. After some digging, i found out that paypal had only sent me around 70% of my ebay's invoices which i was forwarding on to my friend. I phoned eBay and they told me they could not help and my account was closed. I did all the refunds, get depressed and looked for a job. That was the end of eBay, i have any bought off it since.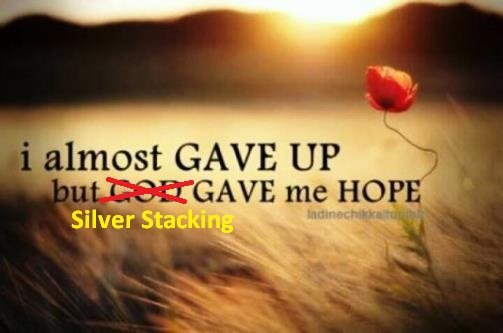 Did i give up are grow up?
After that, i did a few temping jobs here and there and learned to match bet. I gave building websites for affiliate marketing a try, made a few wedding cakes for people and dipped in and out of a few others things. I took a few hundred from matched betting every month to pay for beer and i saved my wage for the next big thing. Turns out the next big was going to live in Thailand for year, i stayed for 14 months and broke again. I returned home back to my flat in Feb 2013 and since then, i have got married and find out things slow down. I like being married but i at times think about what if.....i never got married? I did what i wanted until we were married, then things changed lik eit was more grown up. I really think my life would be worse without the wife. I have remained in the same job the whole time gaining 2 promotions, started to stack silver and started Steemit. Apart from a few nice holidays and family events, not much really happens.
Do you lose your drive at 30? are can i blame the wife on this one?
Anyways, that turned into a long assed post. Well done if you made it to the bottom. This is were i tell you that right now, i have more money saved than i have ever had and im living better than i ever was as well. I guess grinding out in a job builds something if put into the right things. The spot price of silver is the same as it was 4 years ago but my 2014 panda's are worth more :D

Some of my Recent Posts
*** #SteemSilverGold Membership and Voting List UPDATES***
------- Steemit crypto story and building a portfolio ------
** Stax is Exclusively for #steemsilvergold **
------ Rolling an inside out Birthday Spliff ------
Any questions, comment below are ask. If you enjoyed the post, please dont forget to upvote this and follow me @silverstackeruk :D