Yes, it's that time of the year: gardens and yards are full of read leaves under the trees!
The colors in my backyards are changed and thanks the plum tree I have a sort of "red carpet" out of the kitchen door. No bad, I think! ;)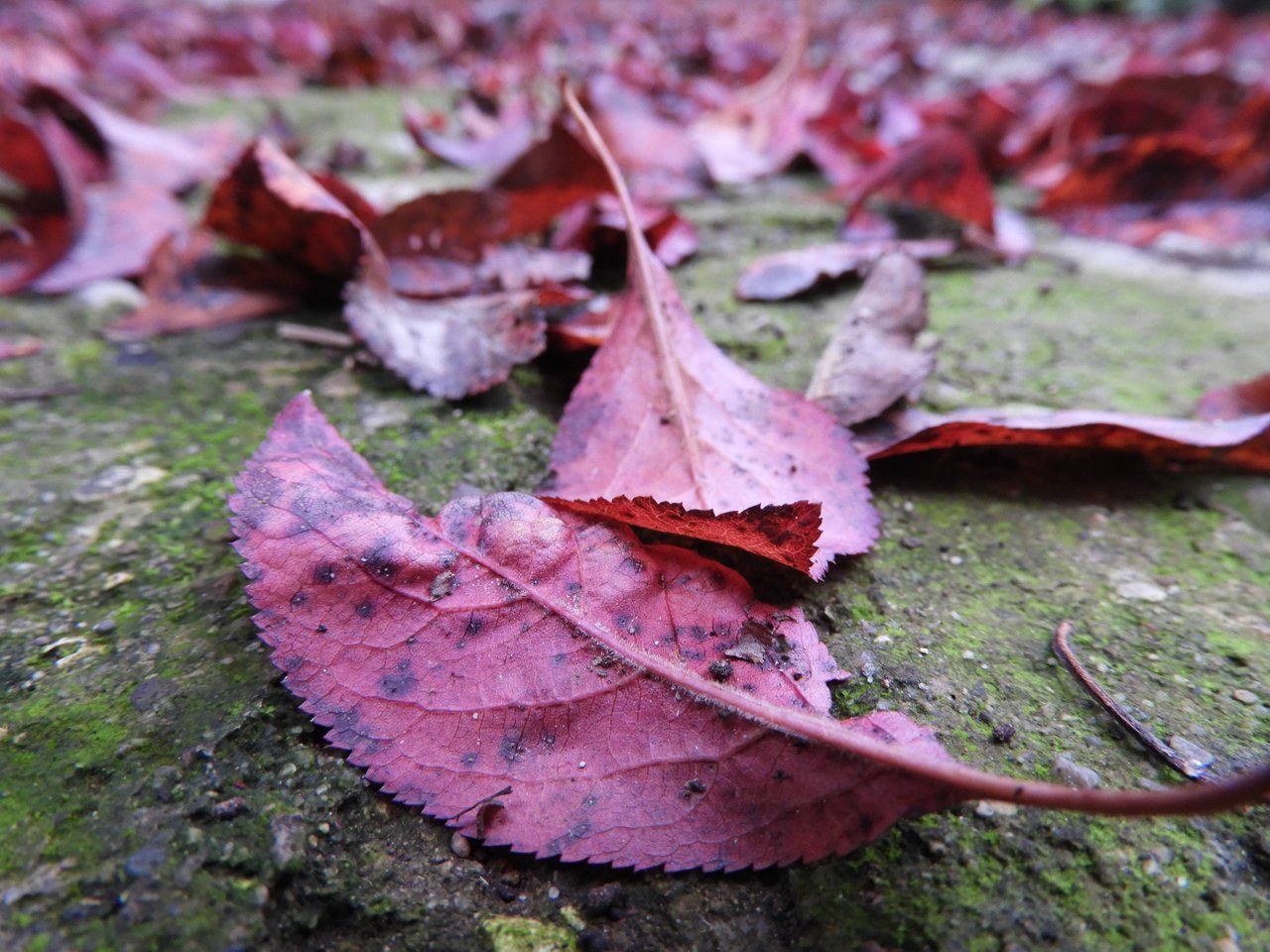 Different shades of red and some touches of brown make my backyard really a nice Autumnal place where I can spend nice moments during the sunny days. I love this season because the colors. Autumn here is the season of red and brown, when the plants start to rest before the Winter, the season of excellent mushroom. It's the perfect season to start some new projects, to enjoy the walks in the frest before the cold days and everything smell of good.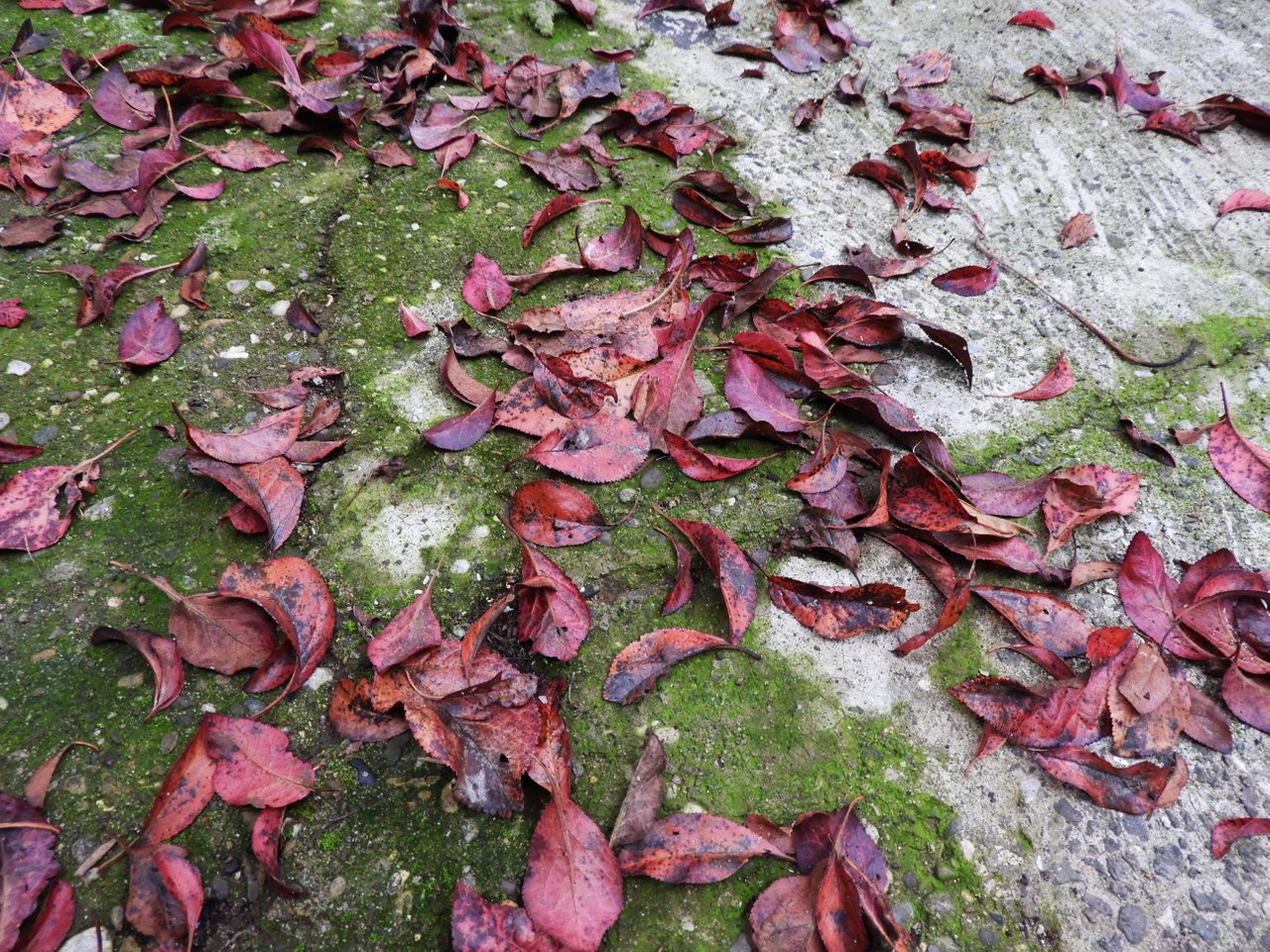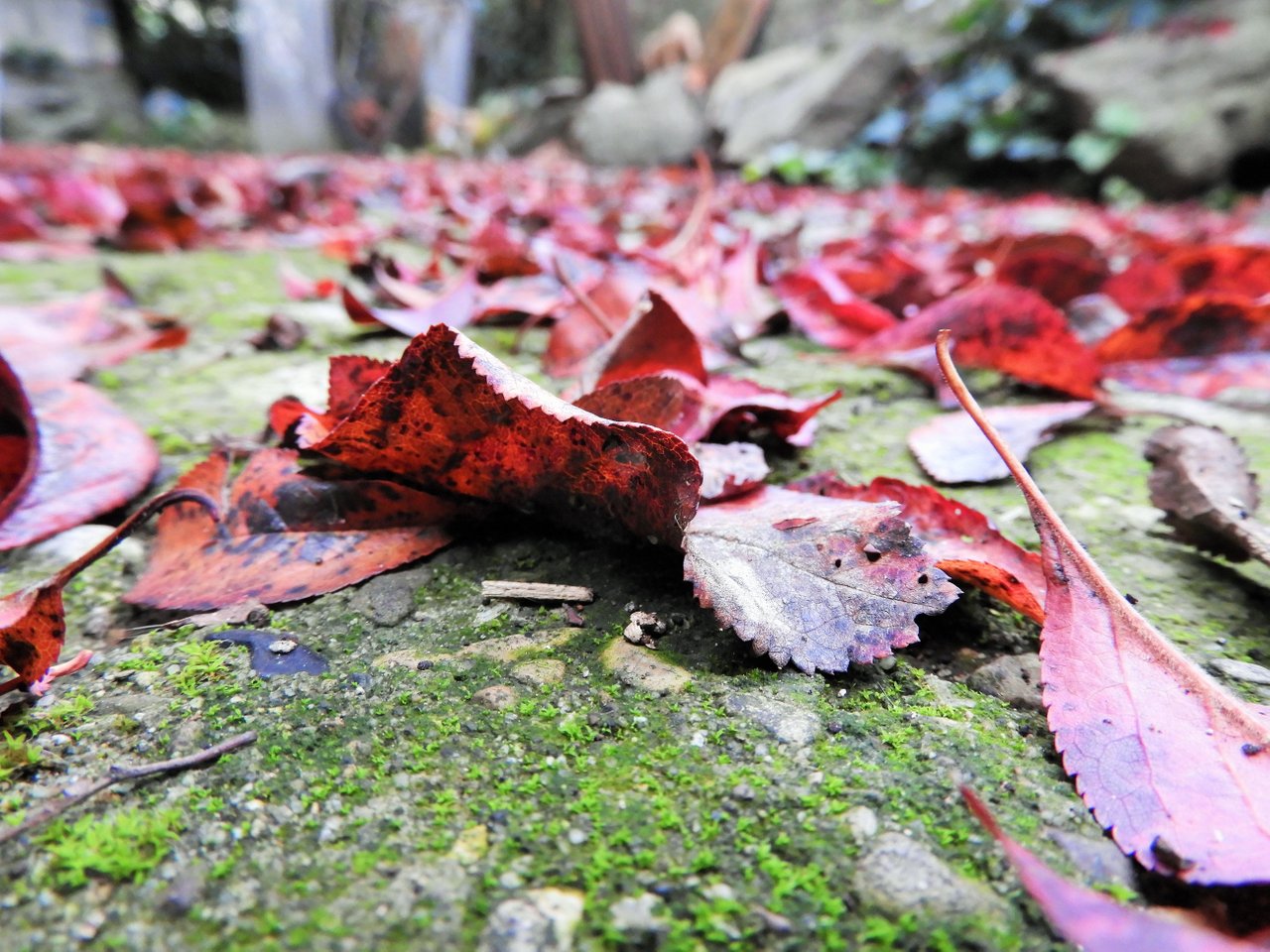 After I cleaned my backyard, I painted for some hours, but I don't take any pics, so I'll show you everything tomorrow. ^_^
See ya soon and steem on,
Silvia

***If you like my artworks, you can find them on my online shops on Artfinder (
https://www.artfinder.com/silviabeneforti#/
) and on Etsy ( https://www.etsy.com/shop/vumap ).  If you're interested to buy one of my artworks for steem or SBD, you can contact me here or my Homesteaderscoop shop ( https://homesteaderscoop.com/store/vumap/ ) ^_^ ****