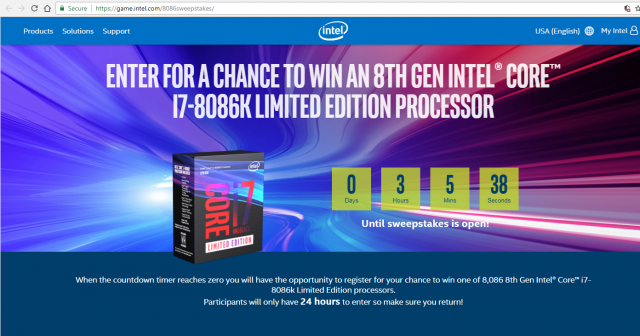 As a promotion for the 8086 intel is giving away 8086 processors for free today.
The entry does not start for a couple hours but if you want to be one of the early entries here is the link to the contest!
https://game.intel.com/8086sweepstakes/
It is counting down till the contest and as of writing this there is a little over 3hrs till you can enter.
I hope i win one but if not still cool they are giving them away for free.
Just wanted to get the word out so the chances of someone on steemit wining would go up.
:D
Why was 8086 special 40 years ago