This Will Break All The Rules
One of the most necessary projects to be developed especially in today's climate of hacking and insecurity.
The idea is to replace the internet, cloud services, and all local storage with a decentralized network.
On one side you have the "Farmers" who donate a portion of their disk space for storage of encrypted chunks. Farmers get paid for their uptime, reliability and quantity of space provided. This is paid in Safecoins (currently trading as maidsafe-coins.)

On the other side, users open edit and save files on their computers as usual, except that files are sliced up, each slice off to a different farmer and encrypted on the way when a user saves the document. Websites are also saved on the network in encrypted chunks as well.
The upside is that you can open your documents from any computer and there is no trace you were there when you log off. No browser history because it is not a browser. Another benefit is that websites that get a lot of hits will run faster - not slower. Imagine a DDoS attack causing your web site to be lightning fast!



No Blockchain - this is completely new tech!
While following and investing in these coins over the last three-plus years, I have learned that the developers speak of MaidSafe as if it already exists. I can't wait until it does! Believe me, I have been chomping at the bit to start "Farming" these coins for well over three years since I saw them on Keiser Report in early 2014
Here is a recent MaidSafe video describing how it will work.
Some Translations:
offers = will offer
is / are = will be
encrypts = will encrypt
retrieves = will retrieve
pays miners = will pay miners
You get it. Still, after three solid years I have not given up on the team. I have spent lots of time playing with the safe_launcher and the demo app and they work well. But until things get off of the developers' servers and onto everyday miner machines, I am still wondering if this hack proof replacement for the internet will be realized in time. Fingers Crossed!


More info can be found on The Safe Network forum
Remember: You Are The Power Company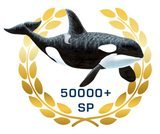 Sources: Screen shots or images made by me.
I appreciate your comments, upvote, resteems and following.
I upvote all friendly comments and reciprocate other good will :)