Every day above ground is a good day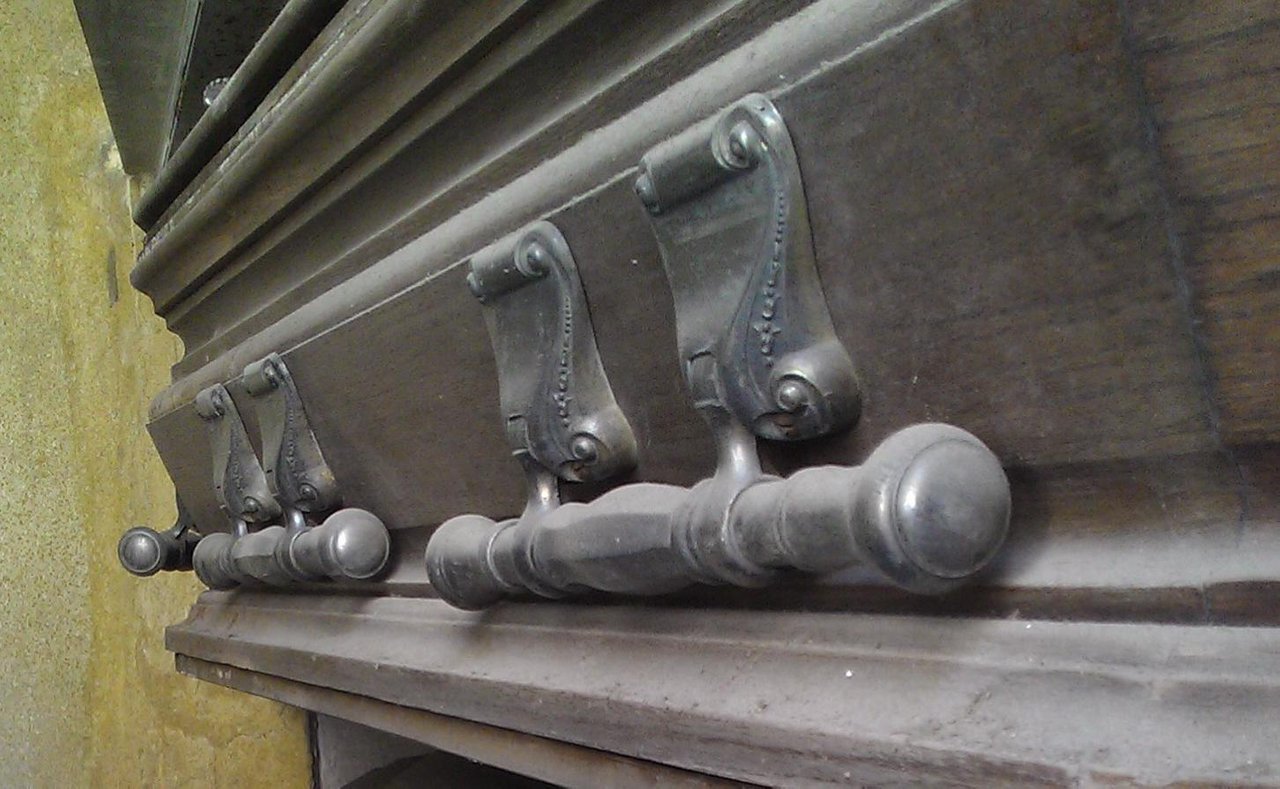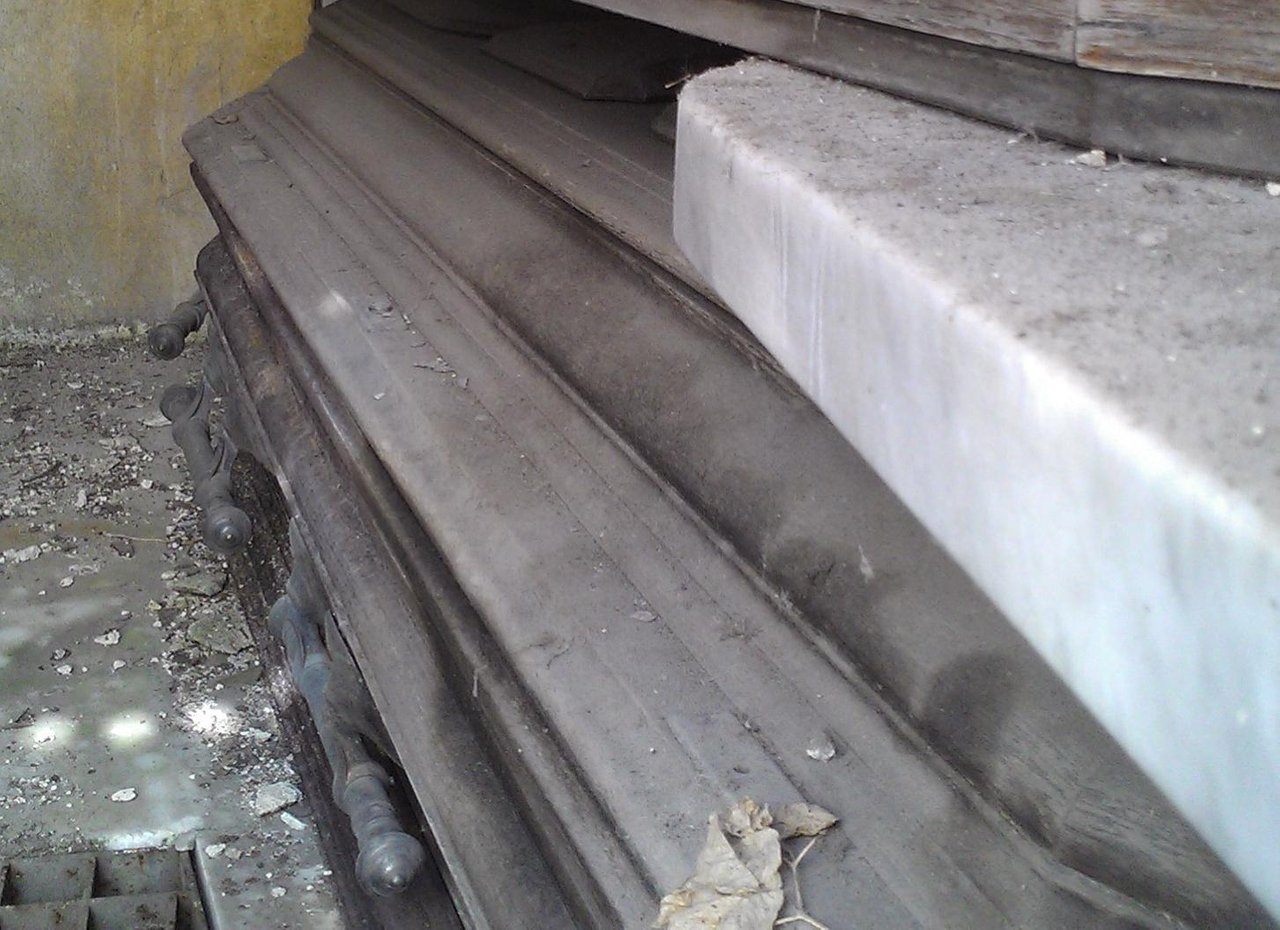 so they say.
This Recoleta resident, had the glass broken from their front door, which gave me easy access to grab a photo of the inside of their home along with some rain damage.
As you can see by the style of the wood, these are probably from around the previous turn of the century, say a hundred or more years ago.
Where I am from, people take the six-foot elevator down into wormland after they are done working and retiring.

When I first visited Recoleta, I thought the smaller ones were those of babies or small children. But then I found saw a severely deteriorated room where the chain, pad lock and even the hinges were rusted and falling apart. One of the small wooden containers was filled with just the bones of the occupant, neatly stacked to fit.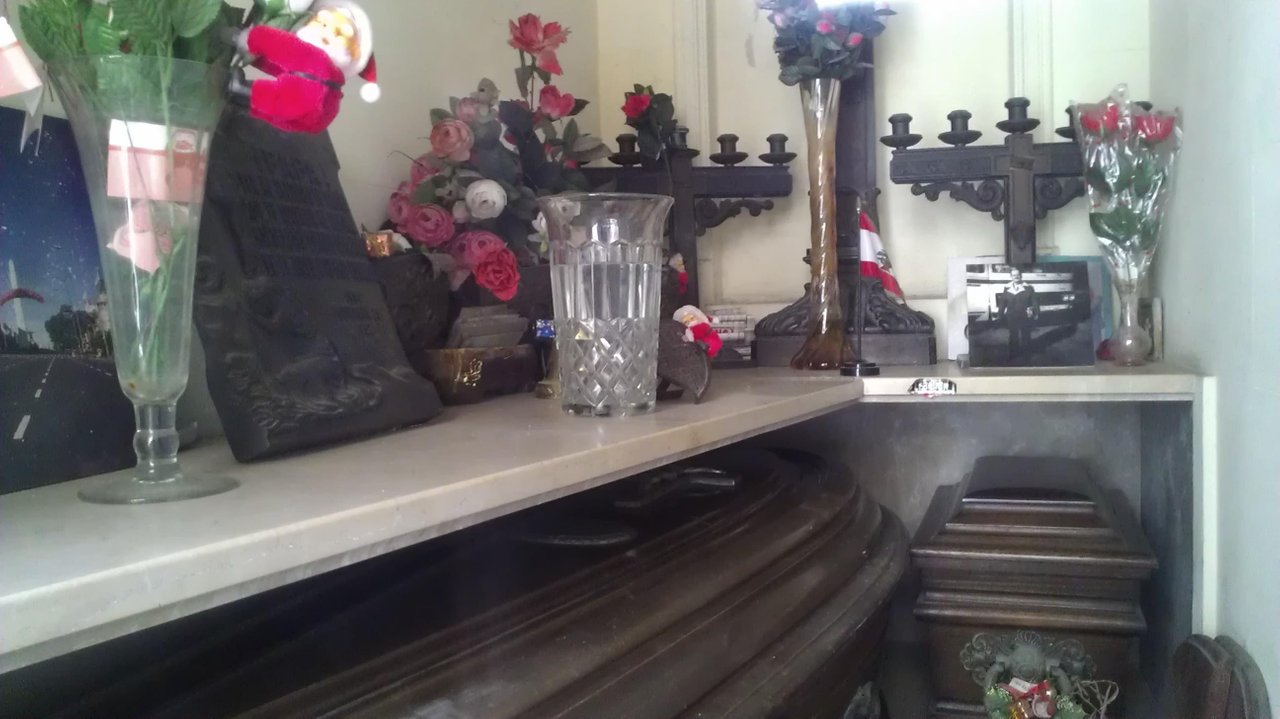 Here you see a shelf with decorations and below that, a full length wooden box with a smaller wooden box, which obviously contains the consolidated remains of one of the family members.
I suppose that the grandchildren enter these rooms with a key, rearrange, rehouse, or reconfigure the space where the grandparents are kept. I cannot imaging doing that kind of thing. It would be akin to digging up my father, and seeing what time has done. But here in South America, many graveyards are more like storefront locations with glass doors. Other graveyards have traditional tombstones, and many others have brightly colored houses which are the size of doll houses. A possible Steemit post to come.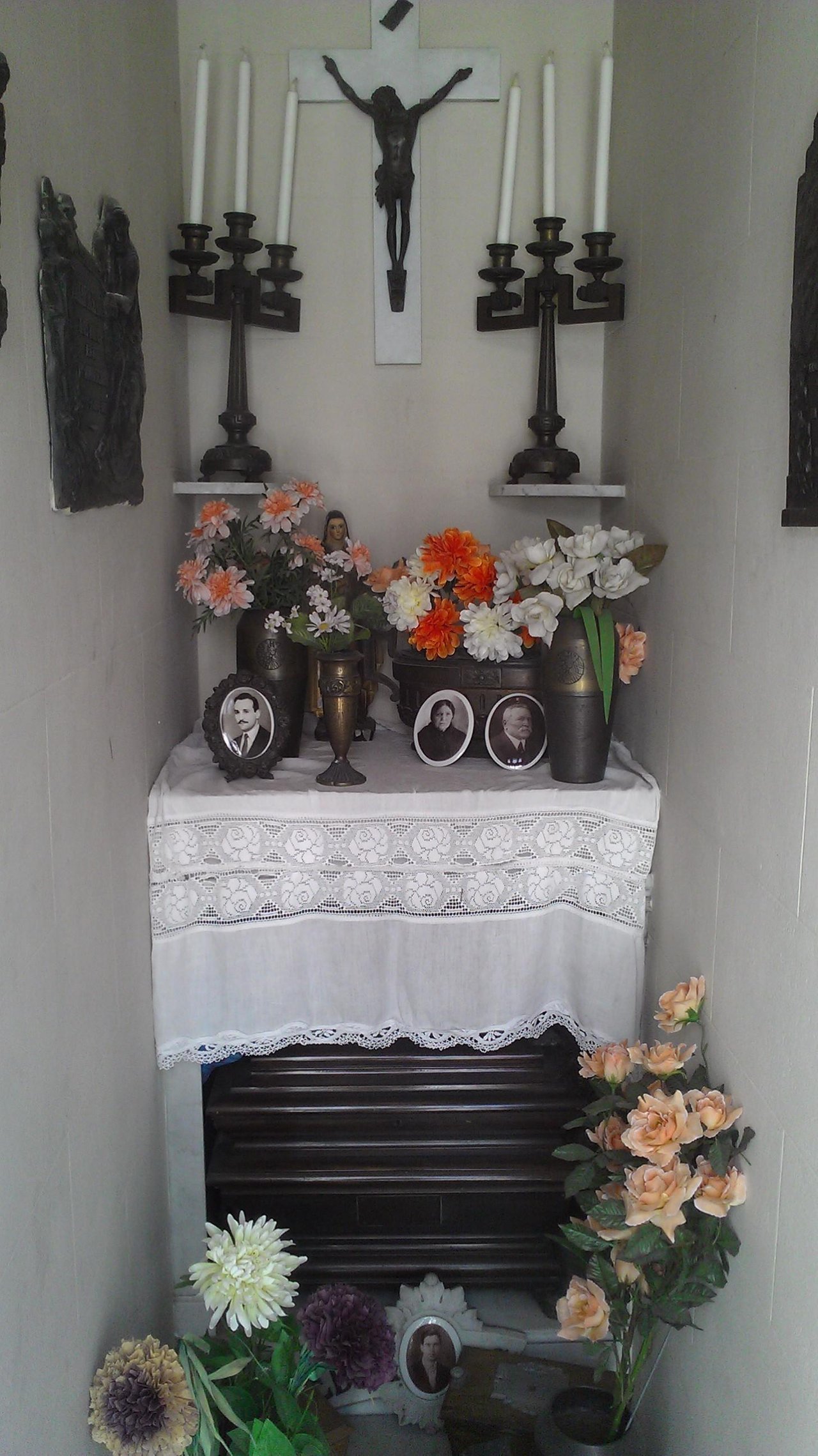 This one is very small and judging by the pictures on the table, it appears to be from the late 1800's or early 1900's time period.
I did not take note of the dates or names of these individuals because the pictures were taken simply to remember a visit to a famous location we visited.
They are what they are and I take them at face value.
See the official cemetery site in English for more photos and stories.