Convincing this guy to trust his legs was hard. When he learned it, he was proud to show off.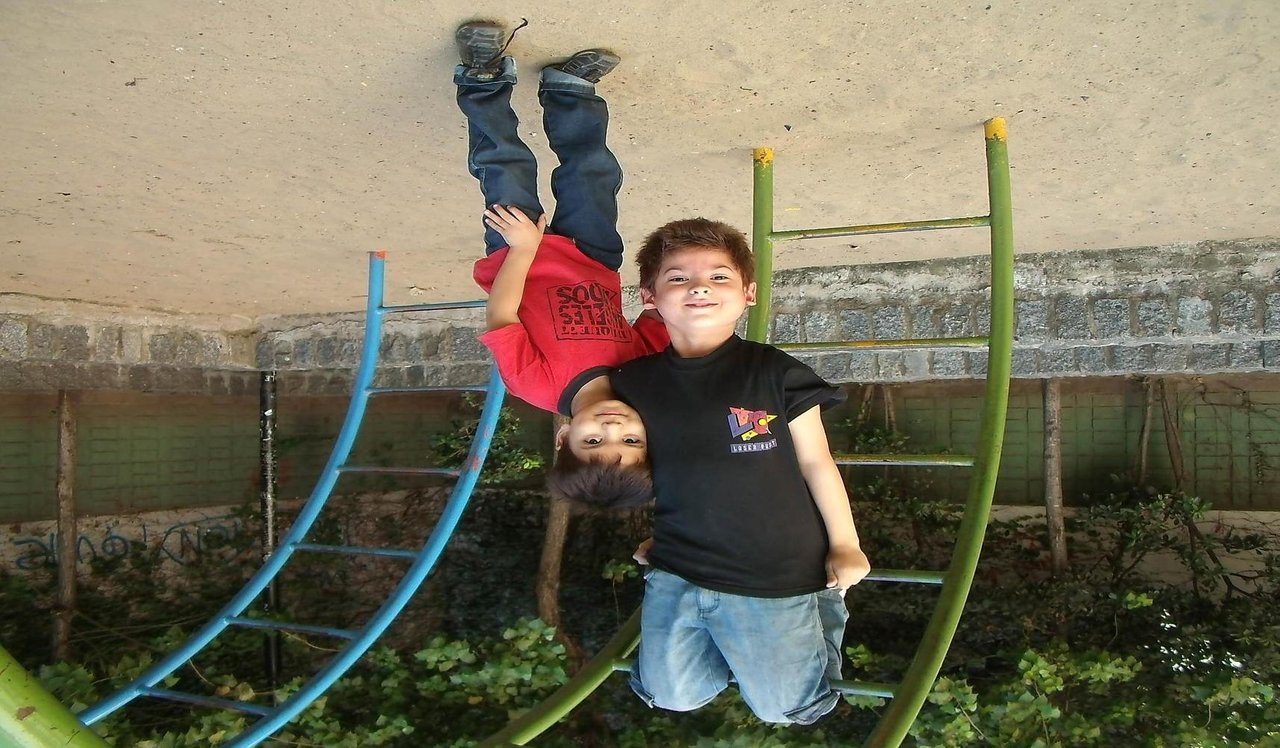 These pictures cost plenty.
I remembered this day fondly when I ran into dozens of photos. I was using photos to get him to actually hang there. So I had a lot of pictures of the attempts.
He did so many quick tries, hanging for a moment then back up. In the process he ended up learning how to hang upside down.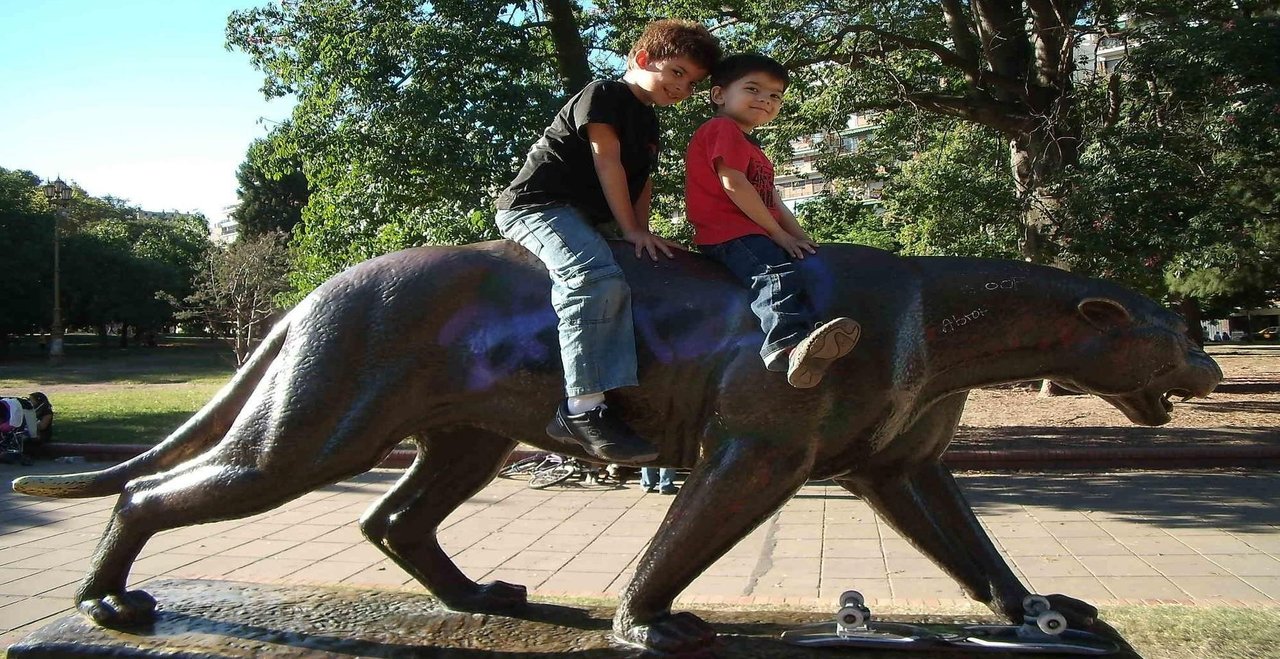 Once the monkey bars were mastered, it was straight off to the big cat section! Kids tend to run from one toy to another, learning all the way. These sprouts climb onto a bronze cat and put on their cutest face in the middle of a long day of park hopping.
I hope you can take away a fraction of the joy that I feel when I see their faces.