THIS MEME GOT ME THINKING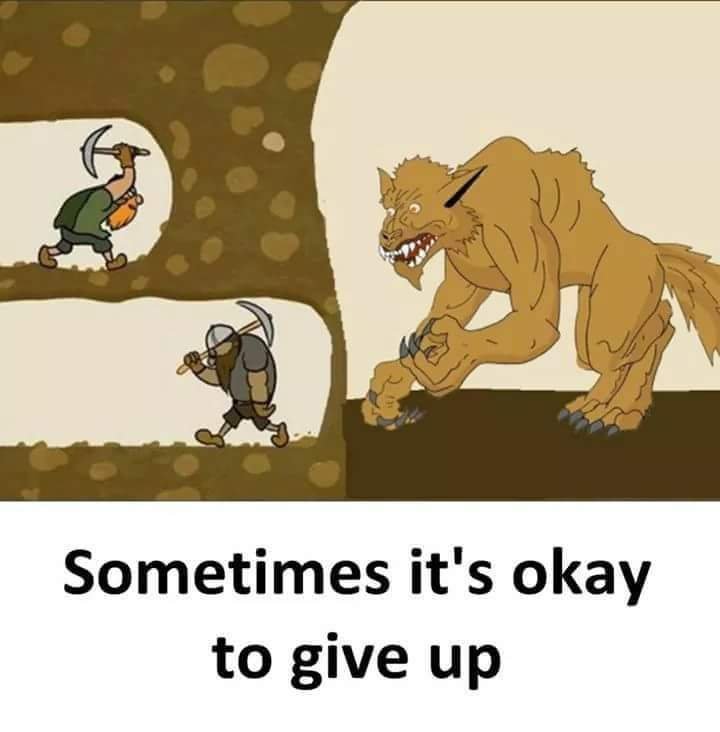 image source
IS IT OK, TO GIVE UP?
I've heard countless stories of people who couldn't achieve their life goals because there was a need to give up at one point. They gave valid reasons which were quite convincing but for sometime now, you here others claiming that it is not worth it to give up. Many have pursed certain dreams and things didn't go as planned, but others too are on the same part and you normally hear them advice those on their failure path to give up. Are these advices worth taken into consideration?
LET THE CONVERSATION BEGIN....A STORY SHARED WILL BE SUPER WELCOMED.