In the event that you are in good faith doing fitness, you will find a great physical shape, sexy appearance and perfect well-being. Every day in fitness clubs comes more and more young girls, which can not but rejoice. What should I have for regular fitness classes?
Of course, sports equipment, the most important in the equipment for fitness - it's shoes. This is the subject of the wardrobe is the main load, it is her need to provide your feet with injuries and it is she who can give you a feeling of bliss and comfort during training. There are simple rules that will help you choose the most suitable shoes for fitness.
---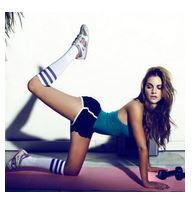 How to choose the right shoes for training?
---
First, buy shoes in the afternoon, after all, after a working day, the foot slightly increases its size, and therefore, the shoes will not crush your leg. Even if you have already decided on a choice, we advise you not to hurry, because the best place where there are women's shoes online store, you will be pleasantly surprised by the assortment of the product and its value.
---
Try to choose shoes in which the foot feels spacious, because cotton socks during exercise have the property of swelling. When choosing shoes, it is recommended to pay attention to the sole, which must be fixed on the heel.
It is not recommended for classes such kinds of shoes as sandals and slates. In your case, the main thing is not fashion, but practicality, so choose sneakers.
---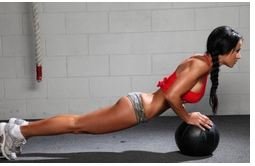 ---
At the same time, the classic model with laces is much more convenient and durable than its colleagues on rivets and Velcro. The main advantage of good shoes is its lightness and naturalness of the material, as well as the functionality of the sole. The sole of your shoes should be as tight as possible, yet flexible so that your foot can be as flexible as possible.