Entrepreneurs Story - The day my building fell down!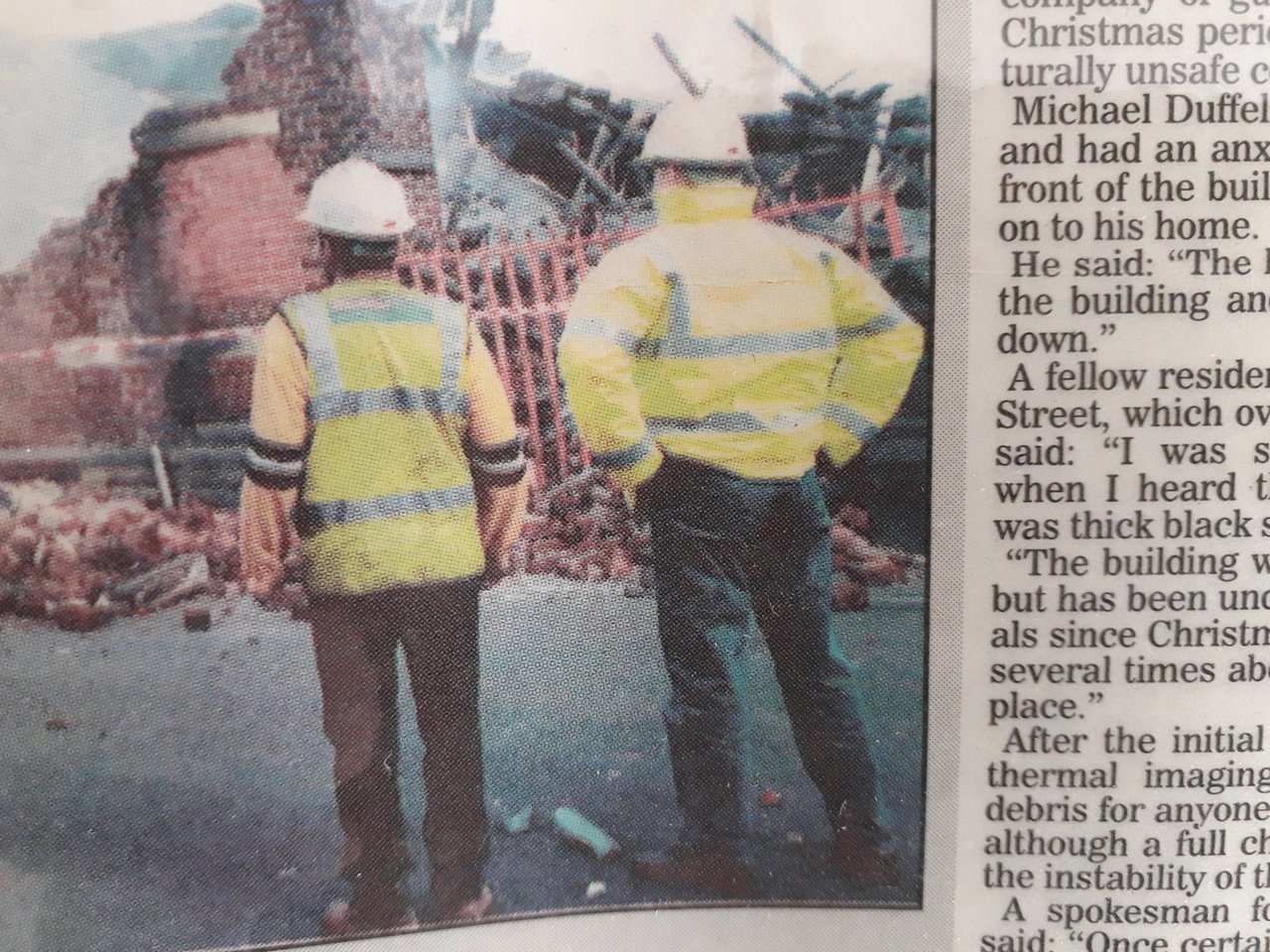 Never give up!
I am often asked what actually makes an Entrepreneur?
The answer is very simple. Never give up!
Earlier on, I was going through some old photos from when I was growing my Construction Company and came across this news article that was published in the local press.
The local press ran this story when a building I owned collapsed in a freak wind storm.
During the high winds the roof lifted clean off the wall-plates and came crashing down on the building, flattening it and reducing the entire building to pile a bricks.
Great memories.!!
As an Entrepreneur, I always tell young Entrepreneurs that are just getting started, no matter how hard things get, never, never, never give up on your dream.
Soon after this I went on to build a large successful Construction and Development Company.
The day my building fell down!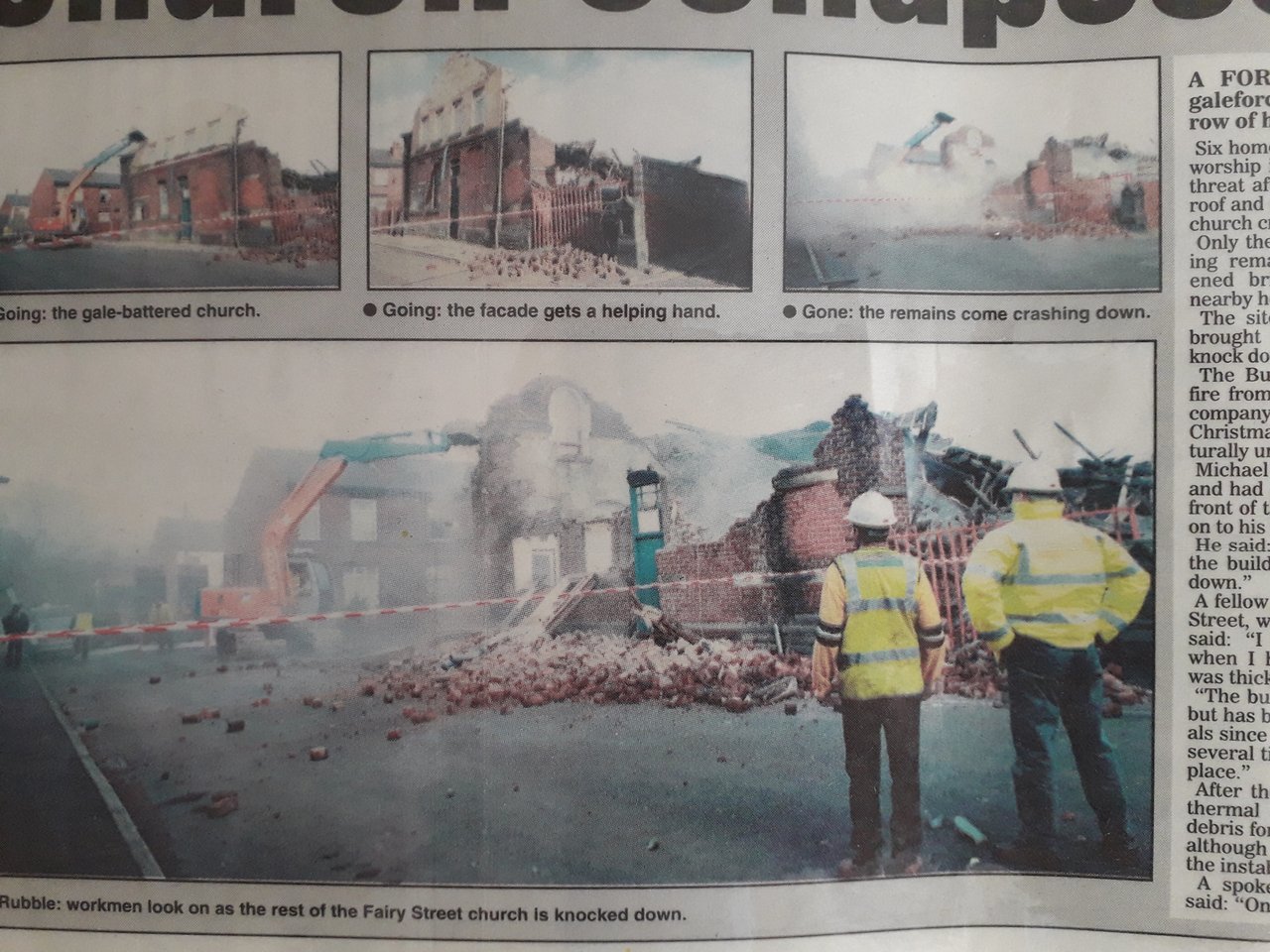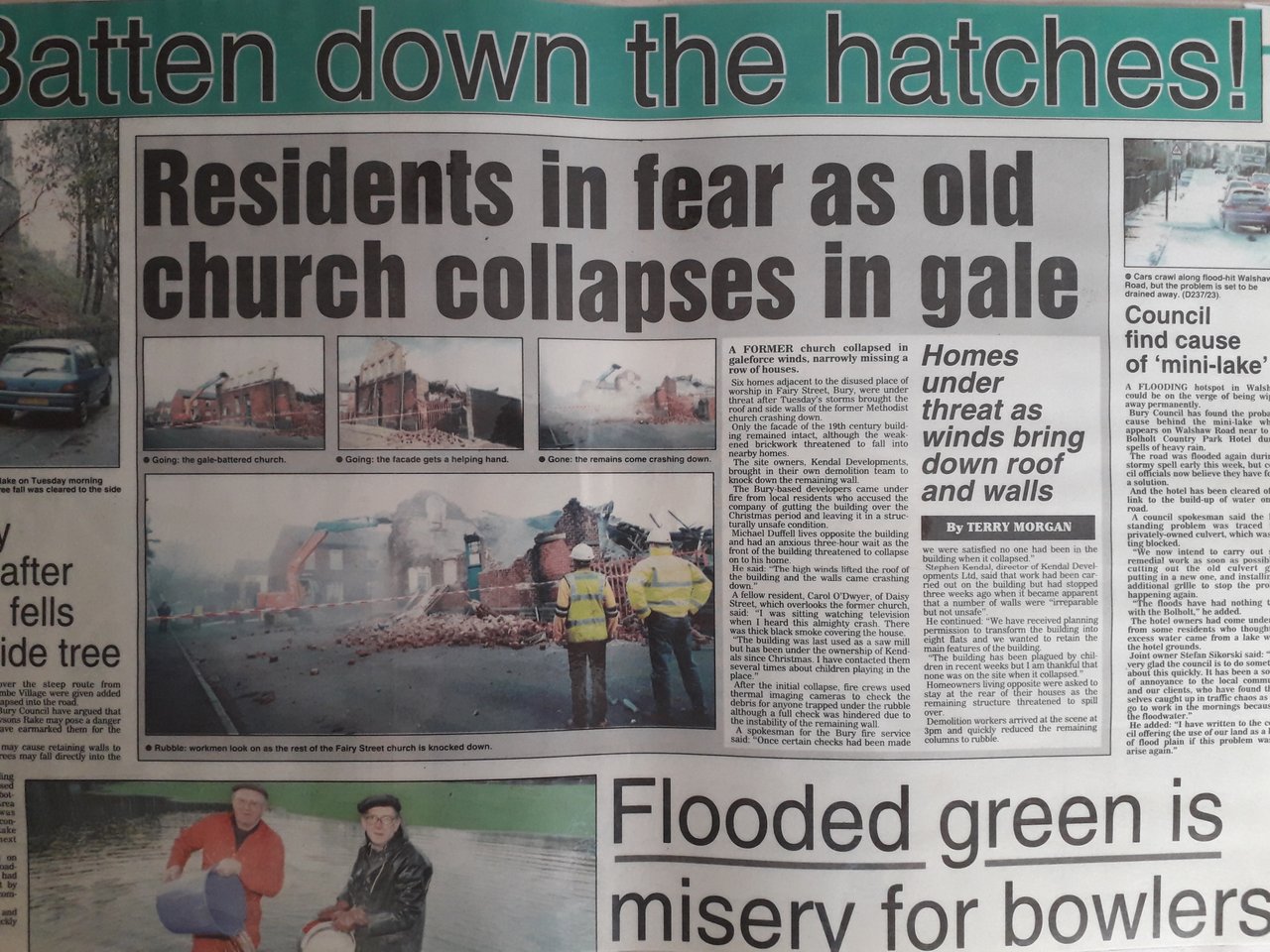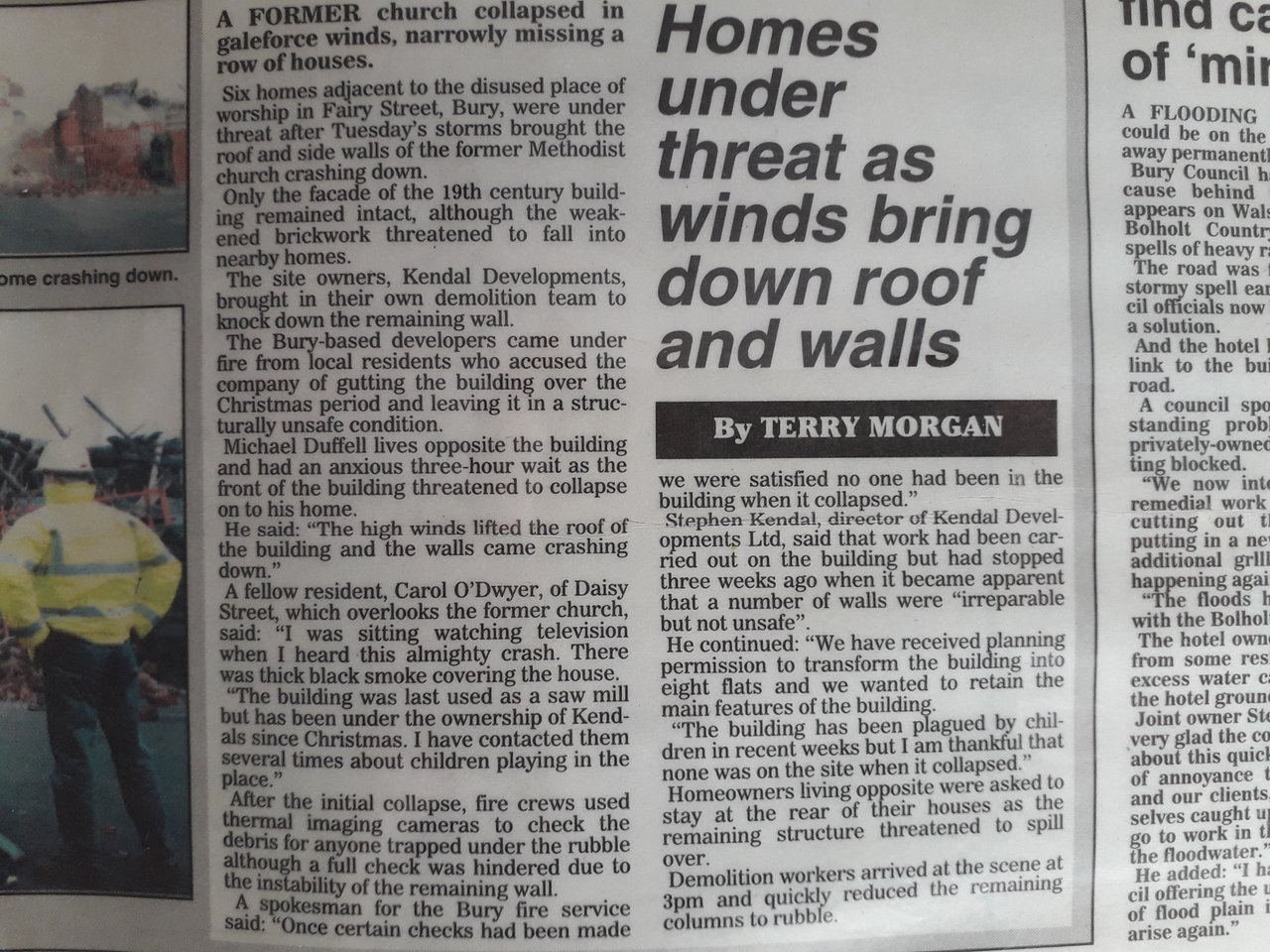 Me on the right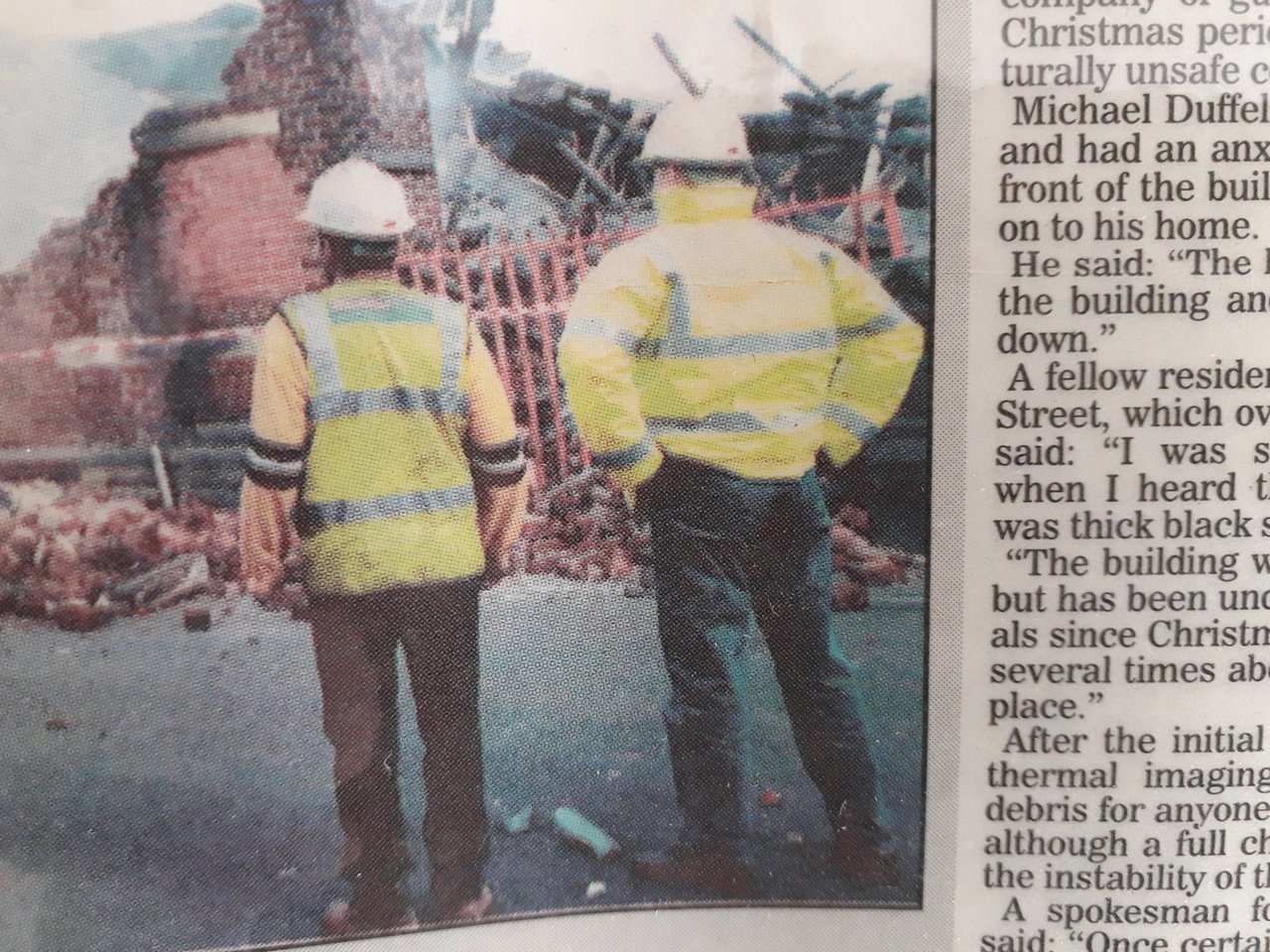 Thats me on the right, stood infront of a pile of bricks!
This photo was taken in 2001 and though we are eighteen years on, it was like it happened yesterday.
Great memories.!!
Thanks again for reading.
Stephen