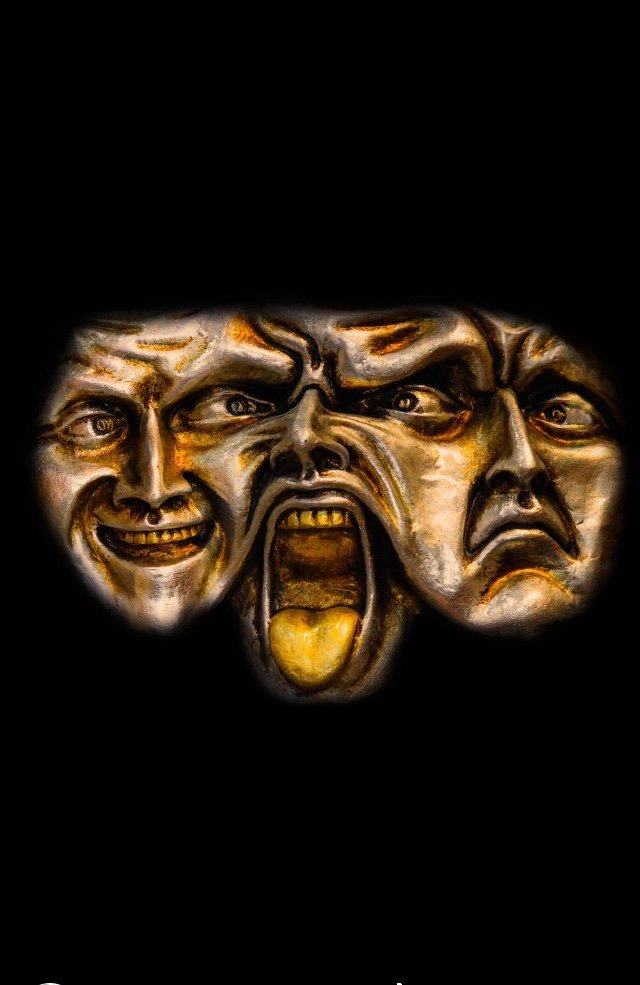 Going through TIM LAHAYE's book for the third time i find it interesting on how it can help one analyze his weaknesses and strengths.
I know some people still have no idea why they act the way they do or why they have a kind of behavior or character but this book explains it all.
Temperament :
is a persons natural combination of trait inherited from their parents which affects their behaviors either positively or negatively.
It influences everything we do from sleeping,eating,studying,talking to how one relates to others.
Character :
is your civilized temperament,the real you, it is the result of your temperament which is either modified by your education,your childhood training, basic attitudes,beliefs, Principles and motivations. It is made up of the mind , emotions and will of a man.
personality :
is a Man's outward expression which depending on how genuine he is may not be same as his character. It is the face we show to other's either acting what we think we should be, how we want people to see us than our real self.
The four temperaments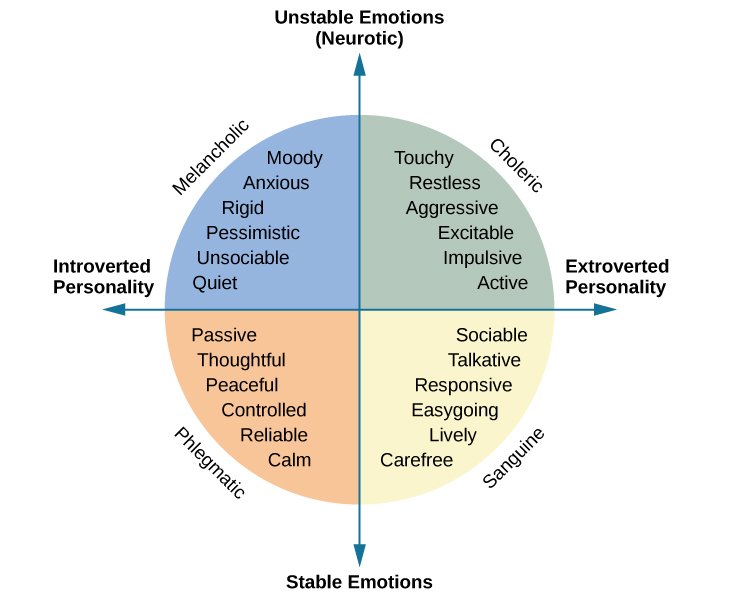 source
sanguine
A warm,buoyant,lively,enjoying person. He is receptive by nature, external impressions affects him which can cause an outburst of feelings rather than reflective thoughts predominate to for his decisions.
He is a superextrovert,he is known for lifting people's spirits by his exuberant conversation at any moments he enters a particular gathering ,he is a fascinating storyteller who never lacks friends because he fills the soul of any he meets with joy and have a way of captivating theit hearts to make them feel important.
He always enters a room with mouth first,noisy,blustering and have friendly ways to make himself more confident and important than he really is.
But these loving attributes and energy has side effects on him.
choleric
He is hot,hyperactive,practical,strong willed,self sufficient and very independent.
He is very decisive even to himself and others.
He is an active individual that thrives on activities,he doesn't need to be stimulated by his environment or anyone around him instead he stimulates his environment and everyone around him with endless ideas,plans,goals and ambitions.
He does nor sympathize easily with people neither will he easily show an expression of compassion, often he gets embarrassed by the tears of others and the intensity of their needs.
He does not engage in aimless activities because he has a practical keen mind which makes strong decisions or planning worthwhile projects or activities.
He's determination helps him where others fail and he is not frightened by adversaries.
Melancholy
He is perhaps most dependable of all temperaments,he is a very faithful friend but does not make friends easily, hardly pushed himself towards people rather expecting people to come to him.
He is analytical,self sacrificing,gifted and a perfectionist.
He has varieties of moods,sometimes they will cause him to act more extrovert and sometimes he may be gloomy and depressed which would make him withdraw.
He has strong desires and also finds it difficult to express his feelings to people, he usually find great meanings to life through selfs sacrifices and he is very though and persistent in pursuing what he chose or whatever he tends to do.
phlegmatic
He is ac calm, easygoing person,he hardly gets upsets or angry.
He always tries not to get involved into others activities however he appreciates the need of action and predicament of others.
He has a dry sense of humor and never lacks friends,has the capability of seeing something humorous in people yet he hardly crack a smile and has a good retentive mind.
He always volunteer leadership on his own but when forced on him he proves to be a very capable leader. He is a natural peace maker , kindhearted and sympathetic.life for him is happy.
Basic temperament charts,their strength and weaknesses
sanguine
Strength: Responsive,warm, friendly,talkative, enthusiastic, compassionate, outgoing.
Weakness : Undisciplined, emotionally unstable, unproductive, egocentric, exaggerates
choleric
strength : strongwilled, independent, visionary,practical,productive,decisive, leader
weakness : cold and unemotional, self-sufficient, impetuous, domineering, unforgiving, sarcastic,angry, cruel
melancholy
strength : Gifted,analytical, aesthetic,self-sacrificing, industrious,self-disciplined
weakness : Moody,self-centered, persecution-prone,revengeful, touchy,theoretical, unsocialable, critical,negative
phlegmatic
strength : Calm,quiet, easygoing, dependable, objective, diplomatic,efficient,organized,practical,
humorous
weakness : Unmotivative, selfish,stingy,self-protective, indecisive,fearful, worrier, procrastinator
which are you?
reference: