Sign Up for Givling!


Givling is a free app you can download to help "end student loan debt by playing a free game".
There are two ways to get a pay day!
"The Givling trivia game pays out large cash awards to the highest scoring trivia team, while simultaneously raising money to crowdfund student loan and mortgage debt."
The best part is you can win even if you don't have student loans. Better yet, you can still get $50,000 funded for your mortgage if you have one or gift the money to a loved one.
Go to your app store (whatever place you normally download apps) and type in Givling.
---
The Google Play Store App Download Screen Looks like this: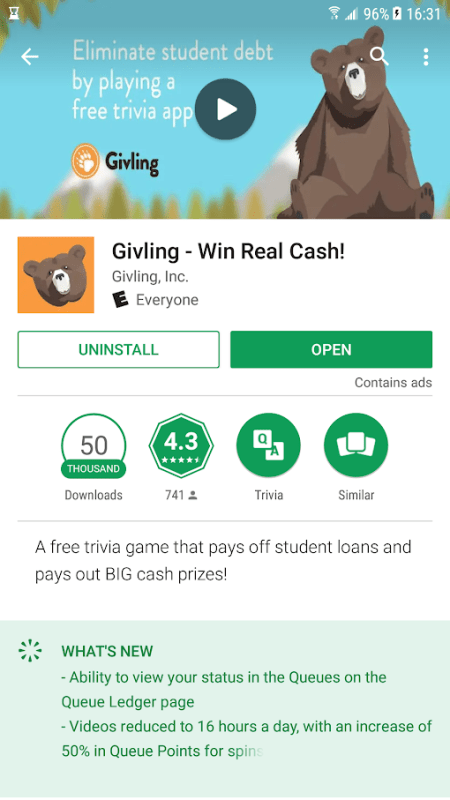 ---
Once you got that taken care of it should look something like this:


---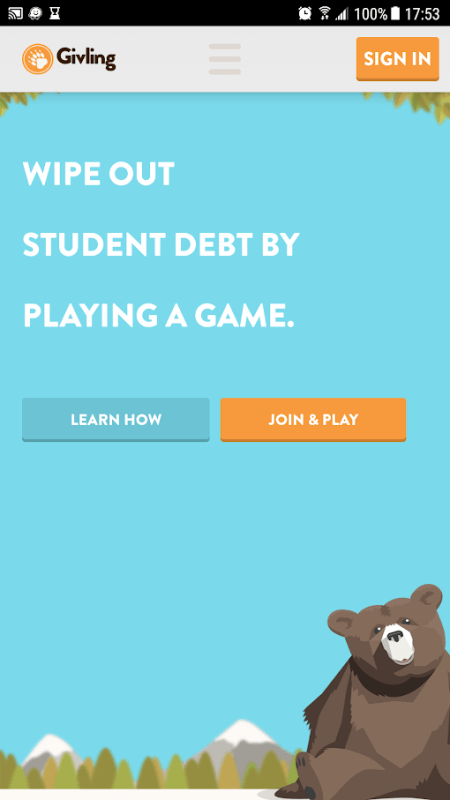 ---
Mash that "Join & Play" button!


---
Create Your Account (and please use my Invite code MP862580)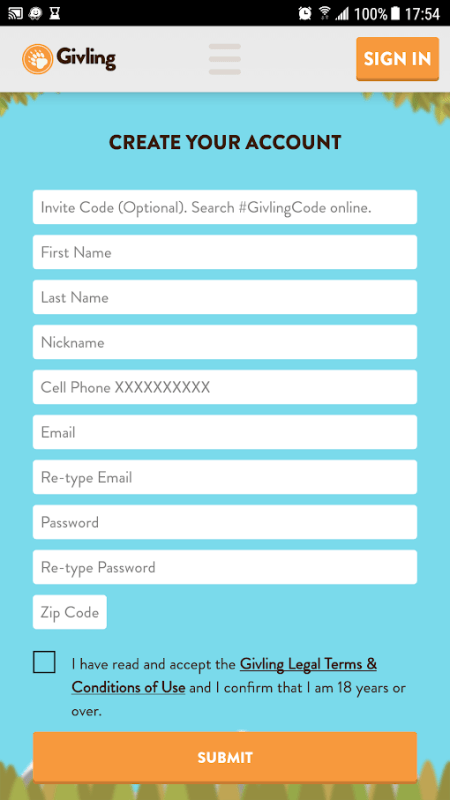 Once you are in you should see a screen similar to this: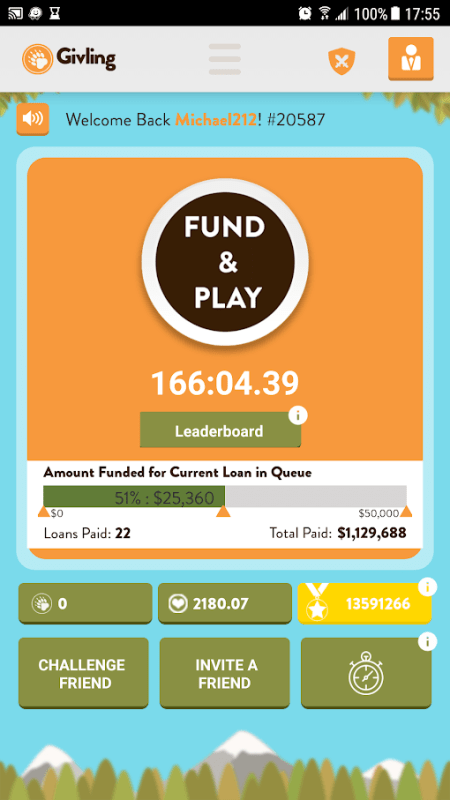 ---
So I ask you, can you help by downloading an app and playing a free game?


Can you please help me by using my Givling invite code when you do?
Thanks!
---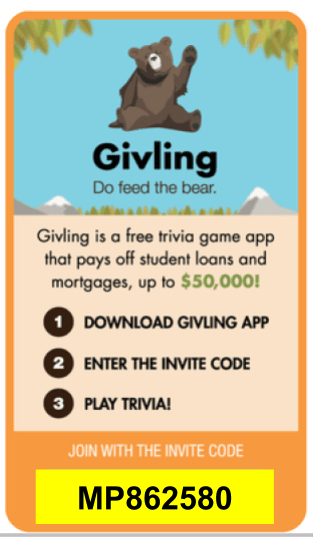 Once you download the app and while you are signing up, just enter my code MP862580 and help me help you help everyone!
---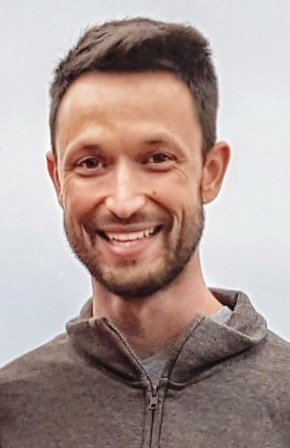 ---
Written, adapted, and rewritten, by Michael Paine
If you haven't recalled, we have spoken before.
---
If you are interested in more on Givling, check out my story, and stay tuned to future upcoming posts explaining a look at Queue Point offers that break down the price per point and more.