Hi Steemians.
I hope everybody is doing great today.
I never thought that there is somebody who is anonymous for me and could give me as much help as this guy did.
@tt-dogg is a guy who helped a lot of people here on Steemit by upvoting their posts and resteeming this content. including 10 of my comments.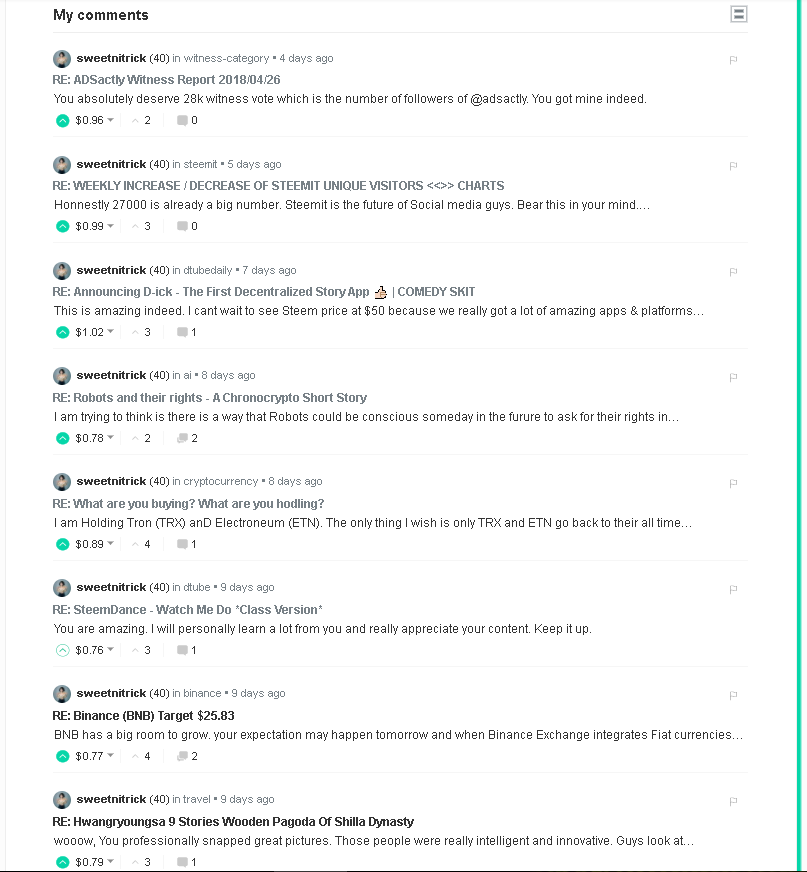 I believe he is here on Steemit only to help.
a guy who Upvotes all your comments without asking you for anything in advance is really a human who believes in charity.
I personally know very much that I do not have a good content to share on Steemit continuously, but yeah. I am still here, because someday I will do something here as everyone can.
@tt-dogg. Thank you very much because you helped a lot of people around to go on, and get some hope from your side to continue the journey.
Please Follow @tt-dogg
and tell everyone here that there are some of the best people in the world on Steemit.
Cheers.