So this is a tough post to make today. Not so much in writing the words or typing, but the fact that I'm puting this on the blockchain so that I can be held to some level of accountability for what I have to say.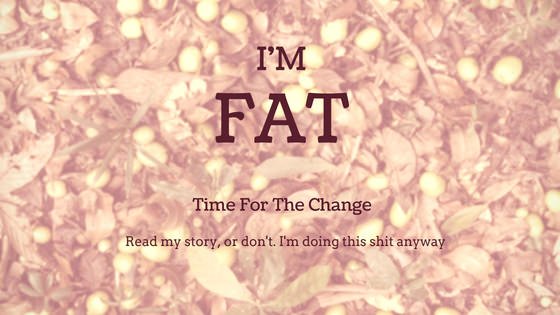 ---
The back-story
Like many people, I used to be in good shape. I was an athlete well on my way to high-level college and possibly Minor League baseball (How that fell apart is a different story for a different day). I played pretty much every sport you could play and excelled at most (I could never shoot a basketball to save my life, though).
I had a 6-pack, I was popular enough, I am smart enough where things looked like it was going to be easy for me.
But then things changed.
I lost my shot at baseball in my late teens and went into a period of alcohol addiction, where I wasted my 20's. I was also in a relationship where our main comfort was eating tons of food. It was a bad combination. I went from being 190 lbs to over 300 lbs.
I was able to end the relationship and was fortunate to grab control of my life again, losing a bunch of weight and getting down to 215 lbs. I was running and training for half and full marathons, and I felt fucking great.
That's when I made a decision to move from St. Louis, MO to take a travel job in Texas. Great for the pocketbook, but not so much for staying active. I didn't know anyone and didn't know where to run, so I stayed home and played video games instead. That combined with the new job that has me driving most of the day, well, it turned out to be a disaster. Most of the food I can find in small towns are complete fried crap.
I didn't realize how much weight I had really put back on until I saw some pictures from the meet-up @isaria and I had in Florida with many of our Steemit friends this past March. I half-assed attempting to start losing it again, but it was half-assed.
---
This Week
So my job is a Home-Health Physical Therapist Assistant. I go to people's homes and help them learn to walk, or get stronger for surgeries, or help them learn how to balance again. Since it's home-health based, 98% of the people I work with are relatively healthy, there's no real worry that anything is grossly wrong.
Monday the 17th, I wake up to a text informing me that one of my favorite patients had passed away. That felt like hell. Tuesday comes around and I show up for an appointment to find that a 2nd patient had passed that morning. Again, it was like a punch to the stomach. Wed and Thursday went by and Friday, I learn that a 3rd had died.
3 in one week.
3
---
So What?
Last night, I was having the Minnow University radio show with @isaria and @aggroed, and we talked about my burn-out and slightly touched on the depression I was/am feeling this week. Aggroed pointed out, that times like these are when people tend to make big changes. He is right, I was already mulling over that I felt like something needed to change, and during the second half of the show where it changes to the Peace Academy, I had a bit of an a-ha moment.
It's time to get off my ass, get back on the damned platform and get back into shape. (I also need to point out that @crimsonclad was accidently part of this by posting a picture of her with her newly gained half-marathon medal, which made my jealousy meter jump)
So that's what I'm doing today. I'm making that commitment to change, starting with losing the weight that I had gained, with other changes that are brewing as I write this.
---
The Plan
I'm going to use Steemit to track the progress while I go, so it will be right here for everyone to see. As far as workouts, I'm going to get back to what worked wonders for me before, which was a combination of DDPYoga, Running, Dumbell Weights, and of course, the diet.
The diet will be the hardest part, but I'm thinking that I can make Keto work with my job since I will not have access to work, but I should be able to find small stores that sell meats and cheeses to get me through the day.
---
So, The Numbers
Weight: 280
Goal: 210
And here's a nice little graph with my measurements..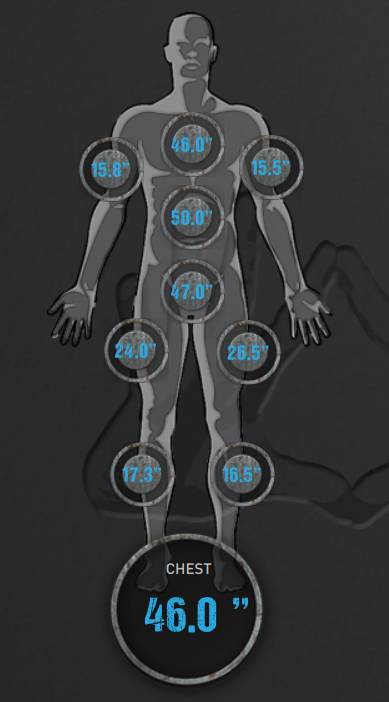 ---
There you go.
Each day, I plan on writing a little something about the journey and what I did well with and what I didn't do so well with, follow along and join me if you wish. It could be a lot of fun.
TL;DR
I whined about being fat, I'm going to stop being fat.
---

Please Consider Voting For My Witness: Use the witness page https://steemit.com/~witnesses scroll until you see this box and enter swelker101 !

click vote and accept my virtual hug!
Proud member and supporter of the minnowsupportproject - brought to you by @aggroed, @ausbitbank, @teamsteem, @neoxian, and @followbtcnews
Join>Join Us Here ! https://discord.gg/E2fYkeb