My friend from Edmonton came to visit NYC last weekend and before he came we both agreed to getting tattoos. When we had to figure out of what, we made a deal.
He would draw my tattoo and I would draw his. He asked me what I wanted and I said "a spaceship". I returned the question and he replied with, "a spaceman".. And yes, you should laugh at this because it is pretty humorous. haha
Anyways, here is how they came out! (don't mind the flying pig on my shoulder.. that's a story for another time. haha)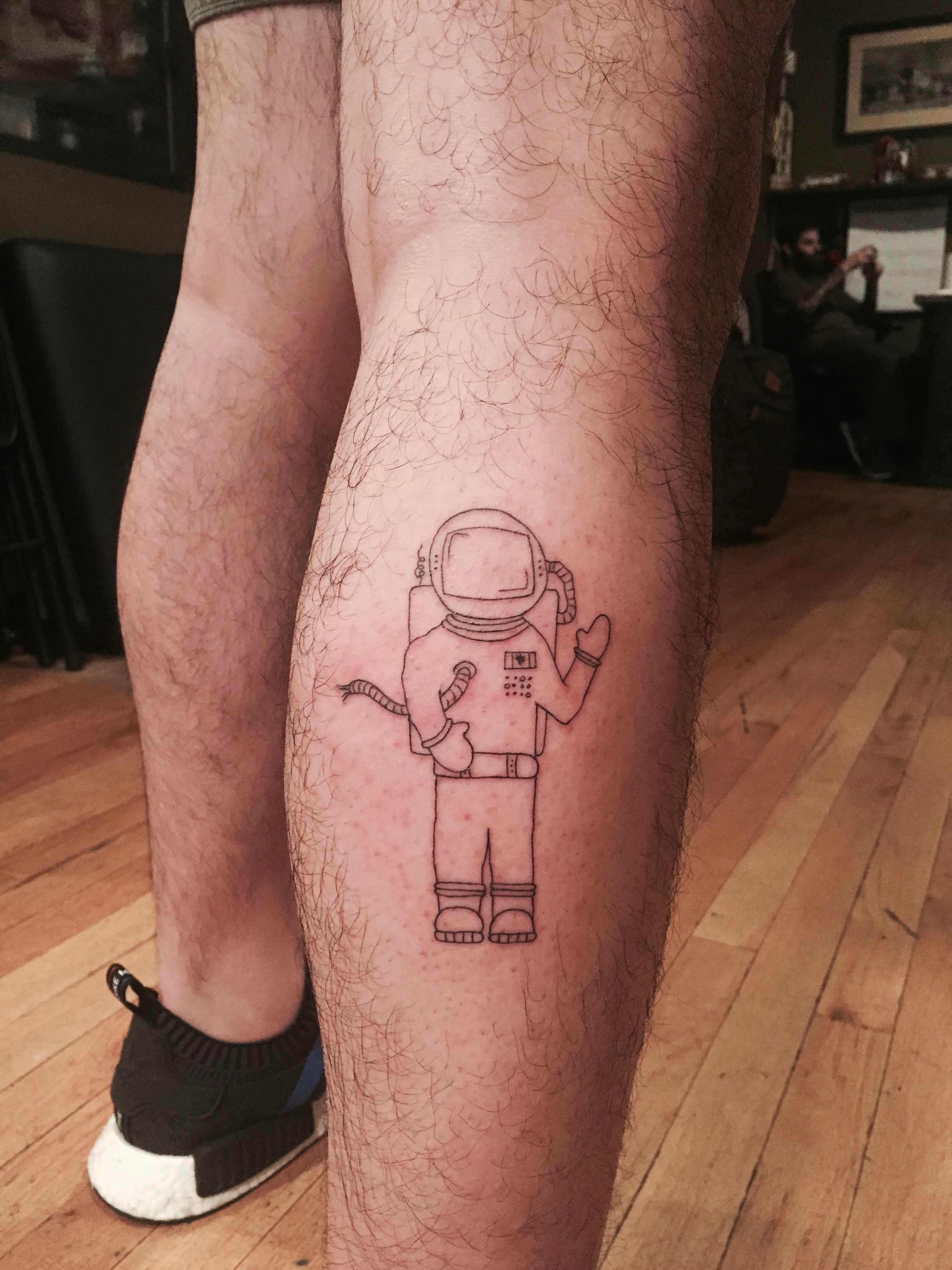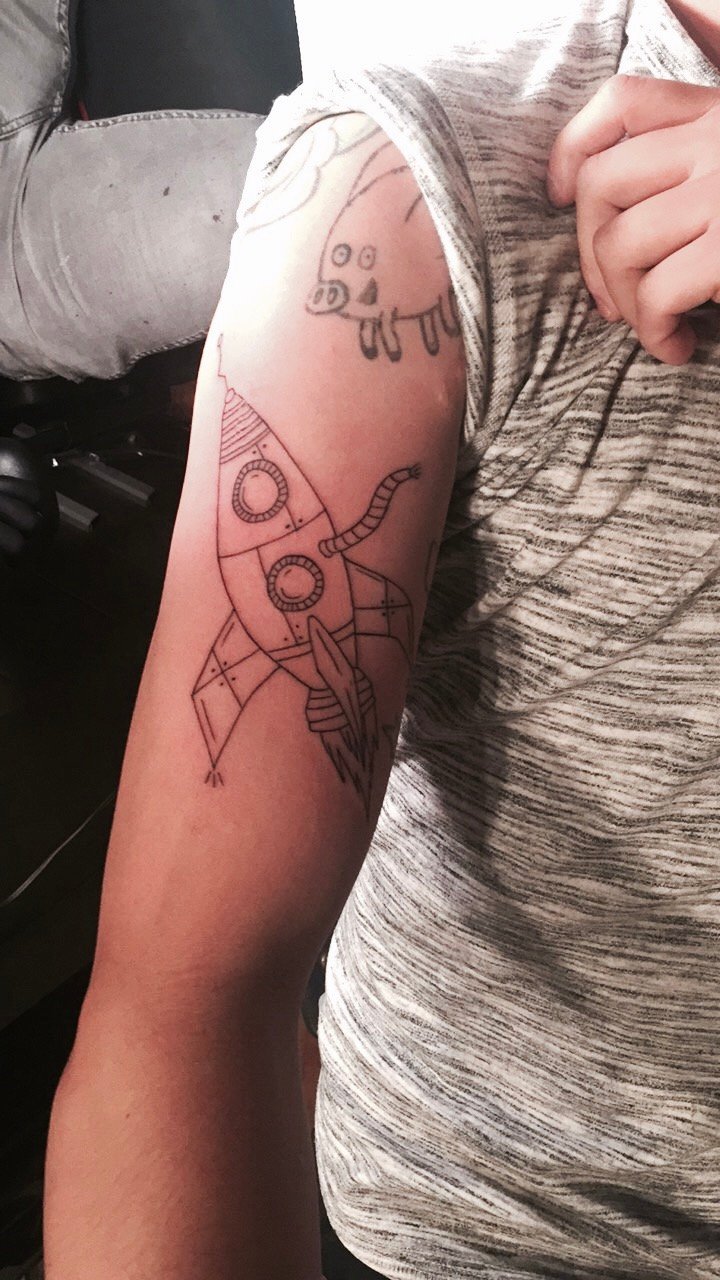 We went to the tattoo shop in brooklyn called Saved Tattoos. And the artist was Julian Llouve. Check out his work on IG @JulianLlouve he's super talented and travels the us a couple times a year to serve different clients.
hope you enjoy this random tattoo story :)