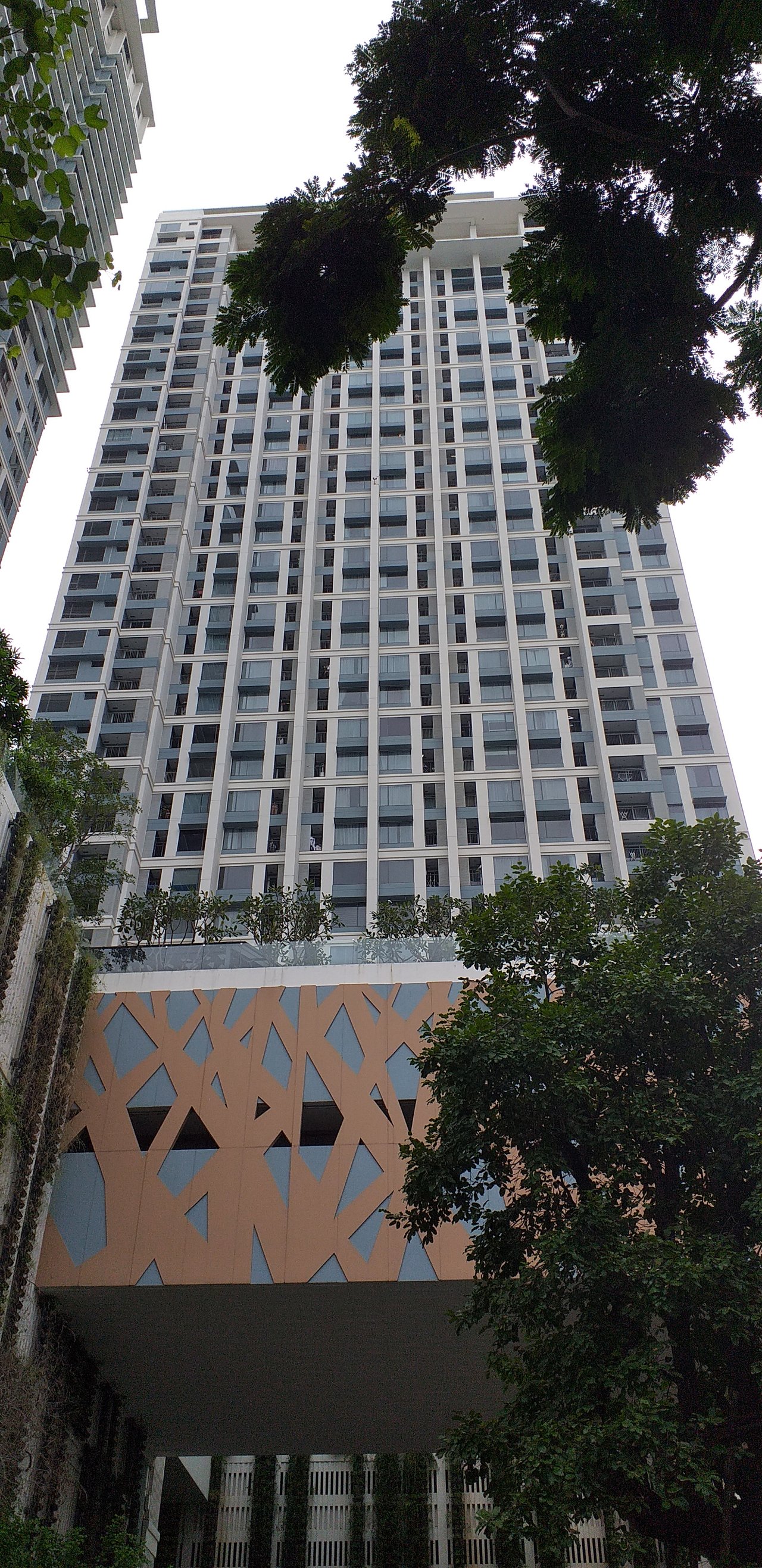 Apart from the beautiful flowers and wonderful trees around the area of my brother's new condominium that you already saw in my previous post, I also enjoy watching the beautiful buildings nearby the condominium. These create wonderful city views which I will show you photos of them via this post.
Today, I visited my mother at my brother's new condominium again in the morning. It's a cloudy day and it seemed that the sun stayed behind the clouds throughout the day.
The road was busy with many cars.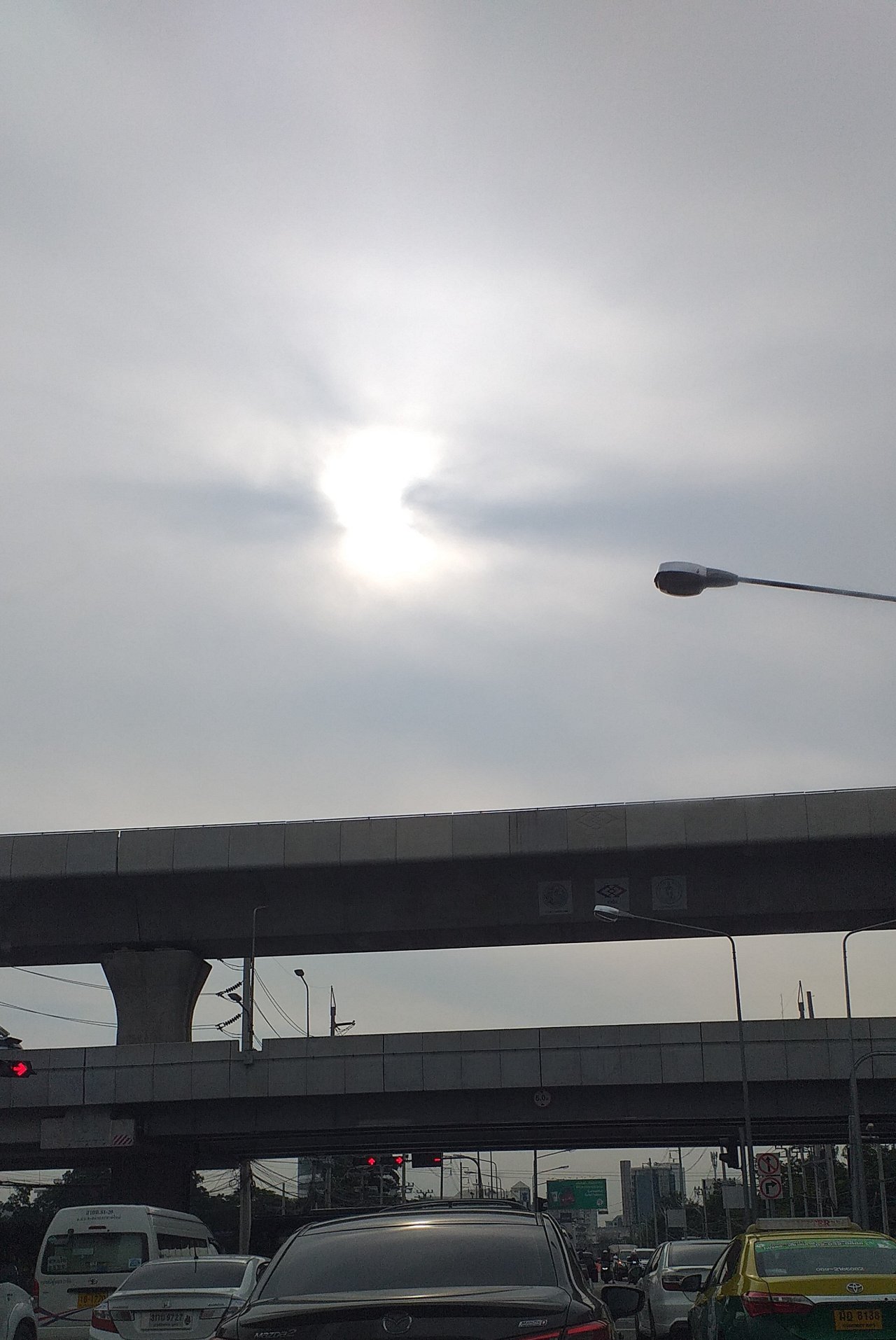 When driving by this road, I saw the "Elephant Building" closely, https://en.wikipedia.org/wiki/Elephant_Building. It's very amazing and really huge…
If you remember, I took photos of this building while I stood at my brother's old condominium and showed them to you in my old posts. In those photos, you can see the building in the far distance and not so close like this.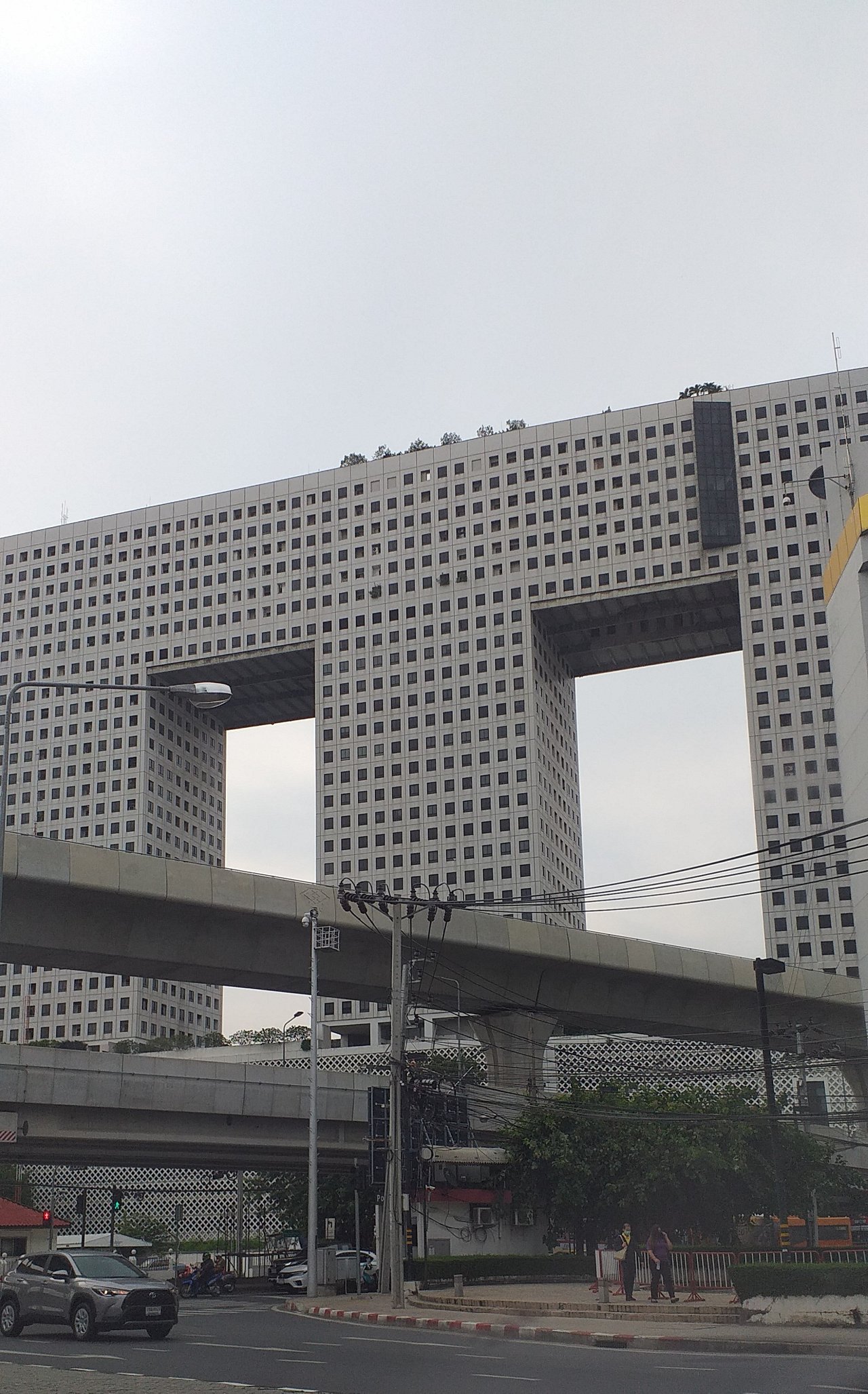 When arriving at my brother's condominium, I took some more photos of the buildings again in different corners, so you may feel like you stand by me there…. Haha!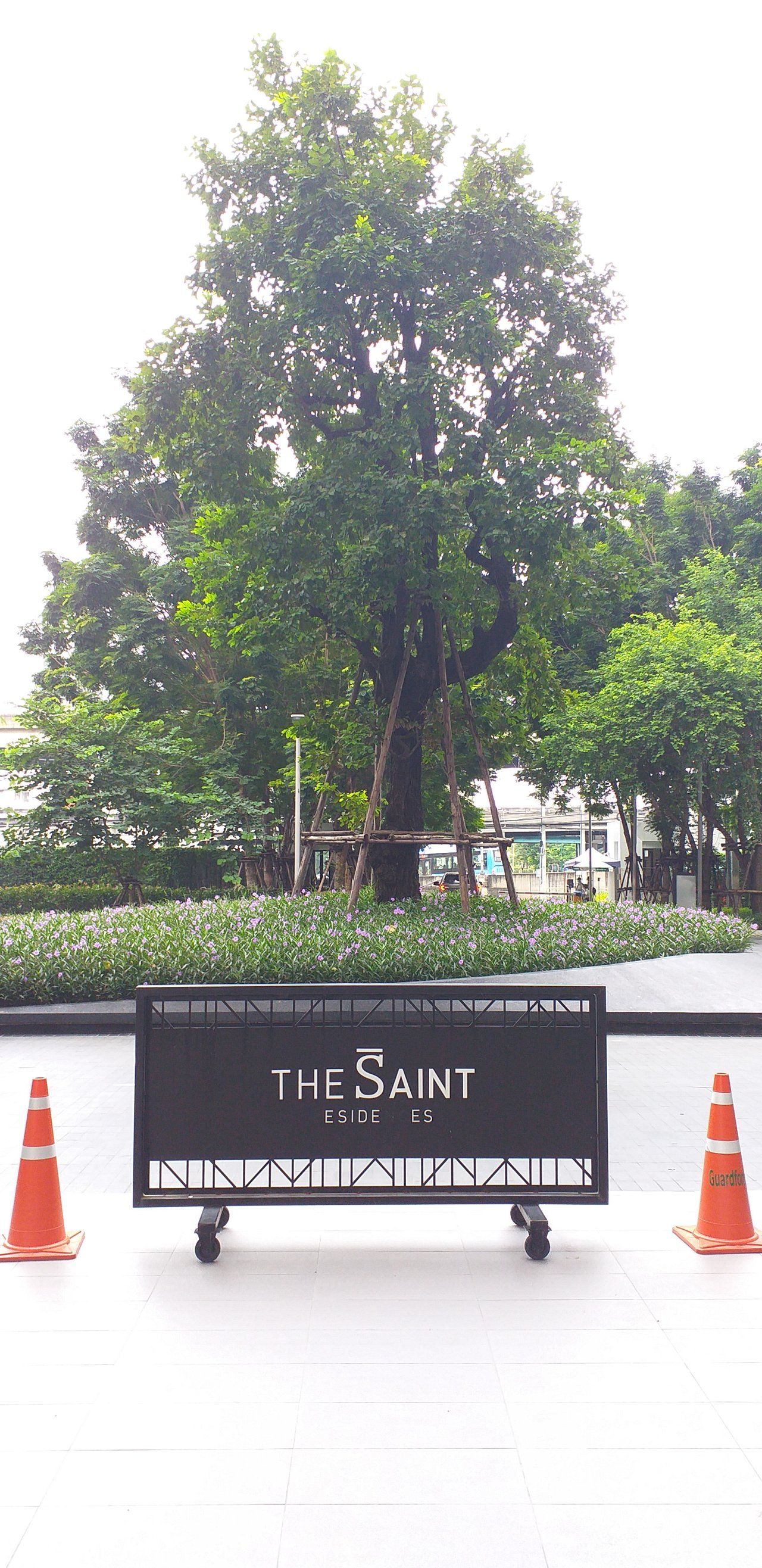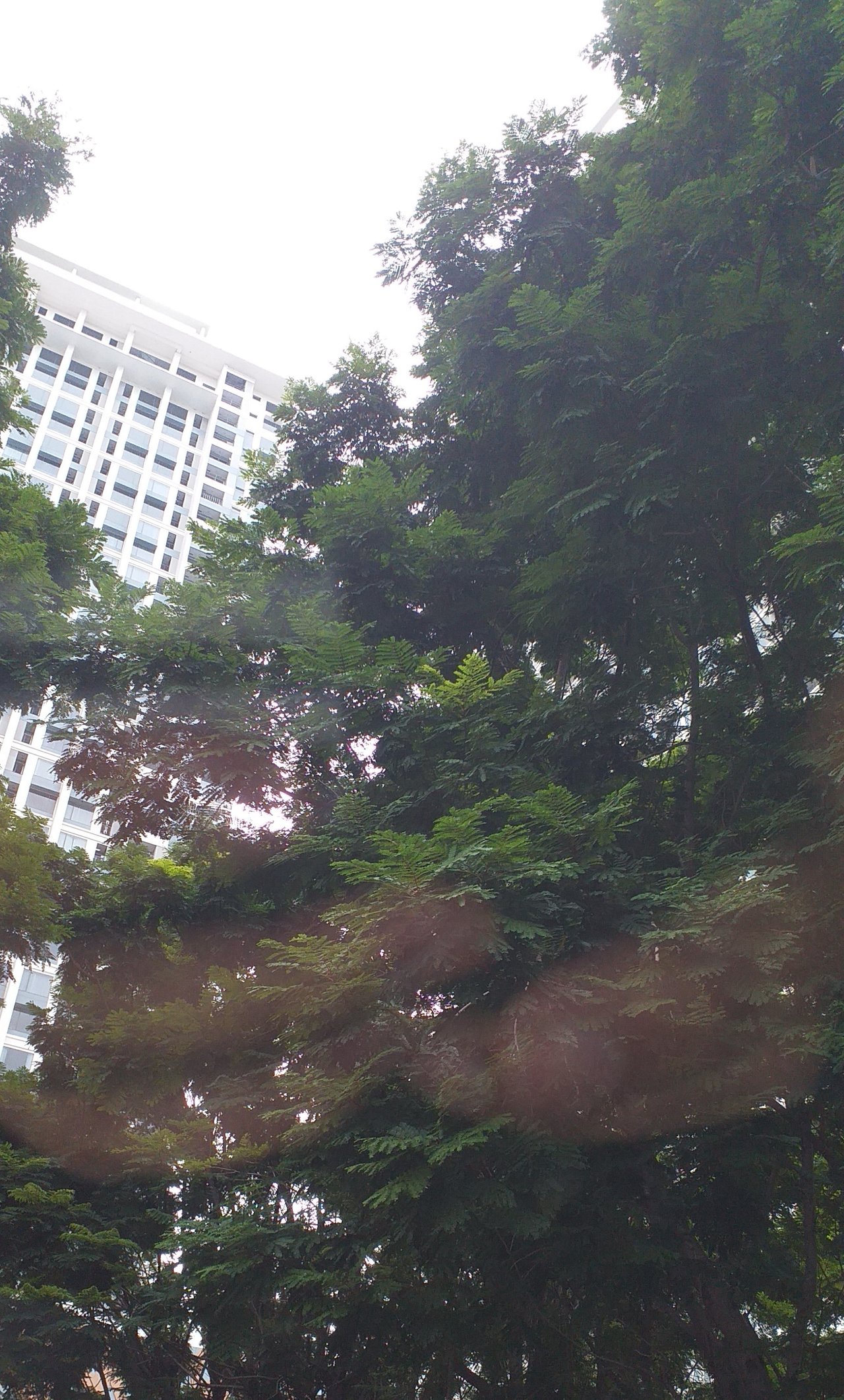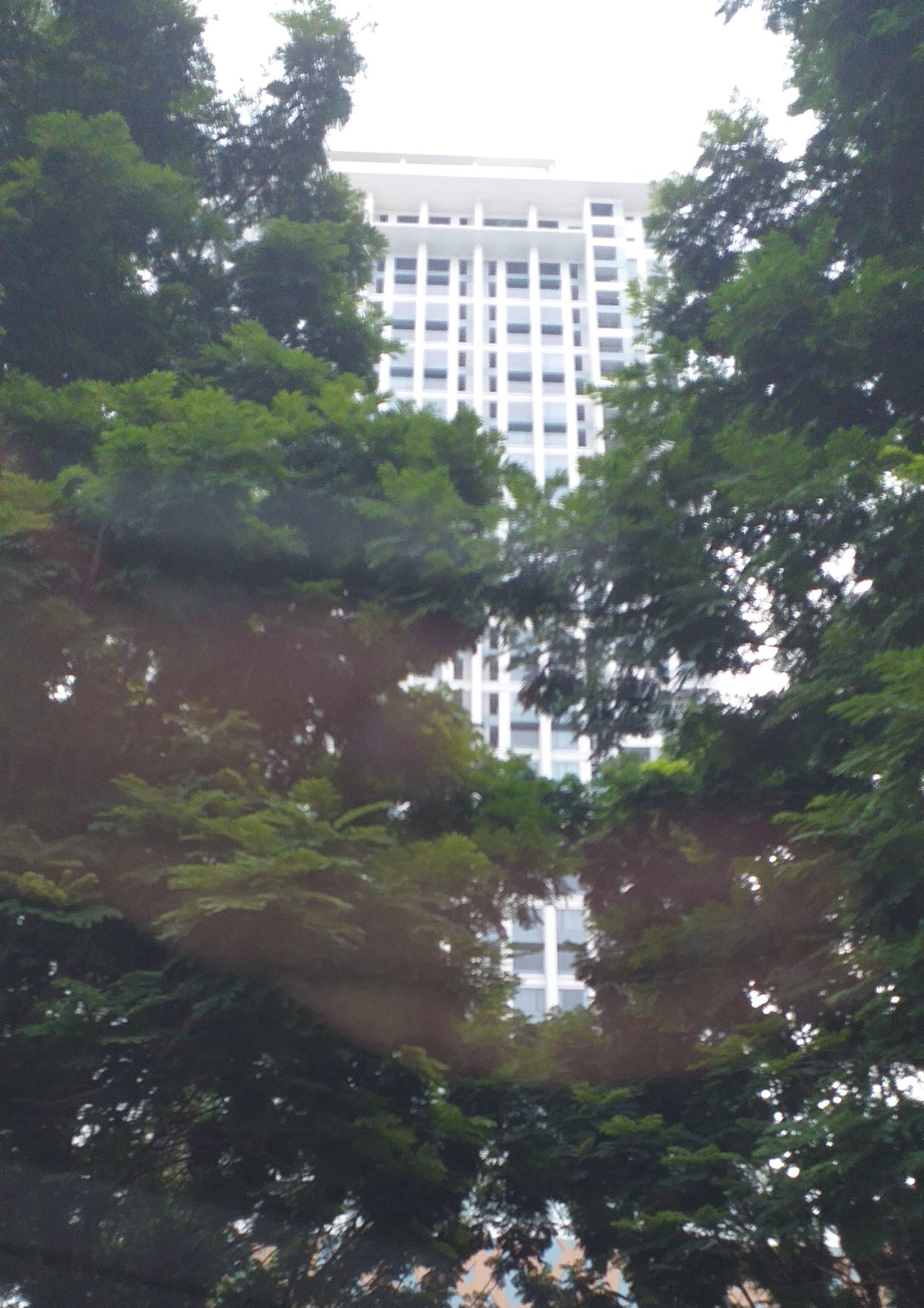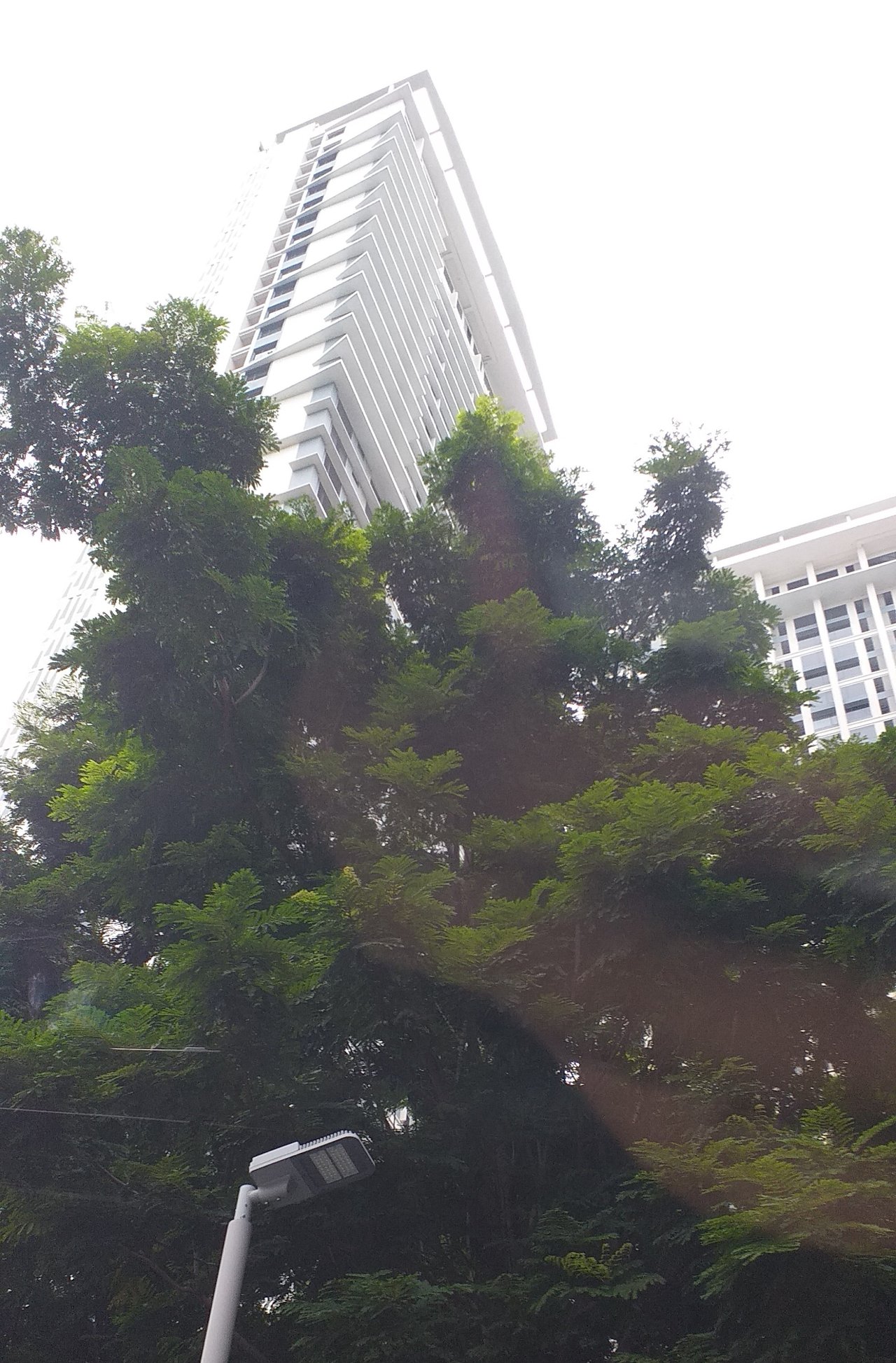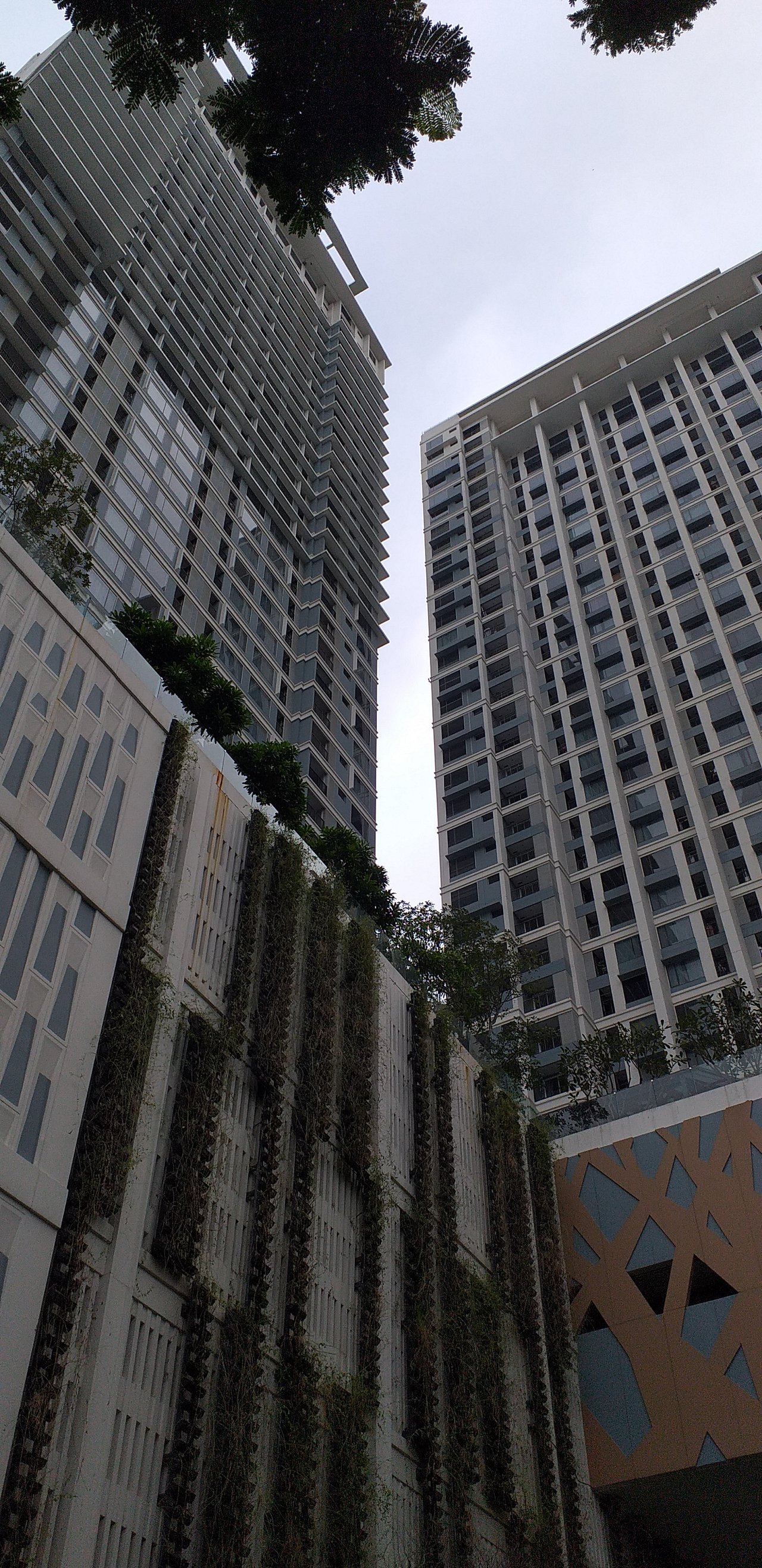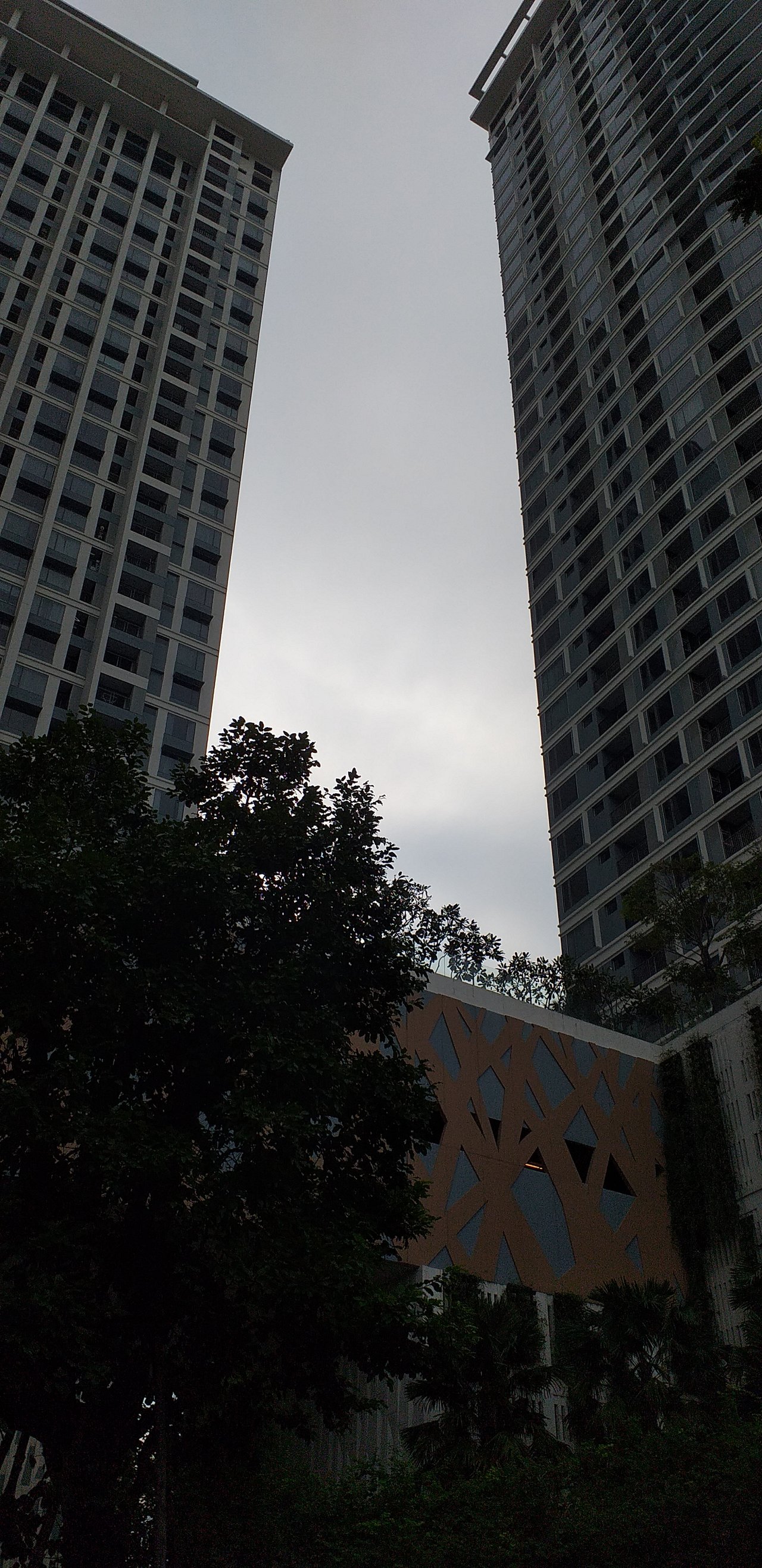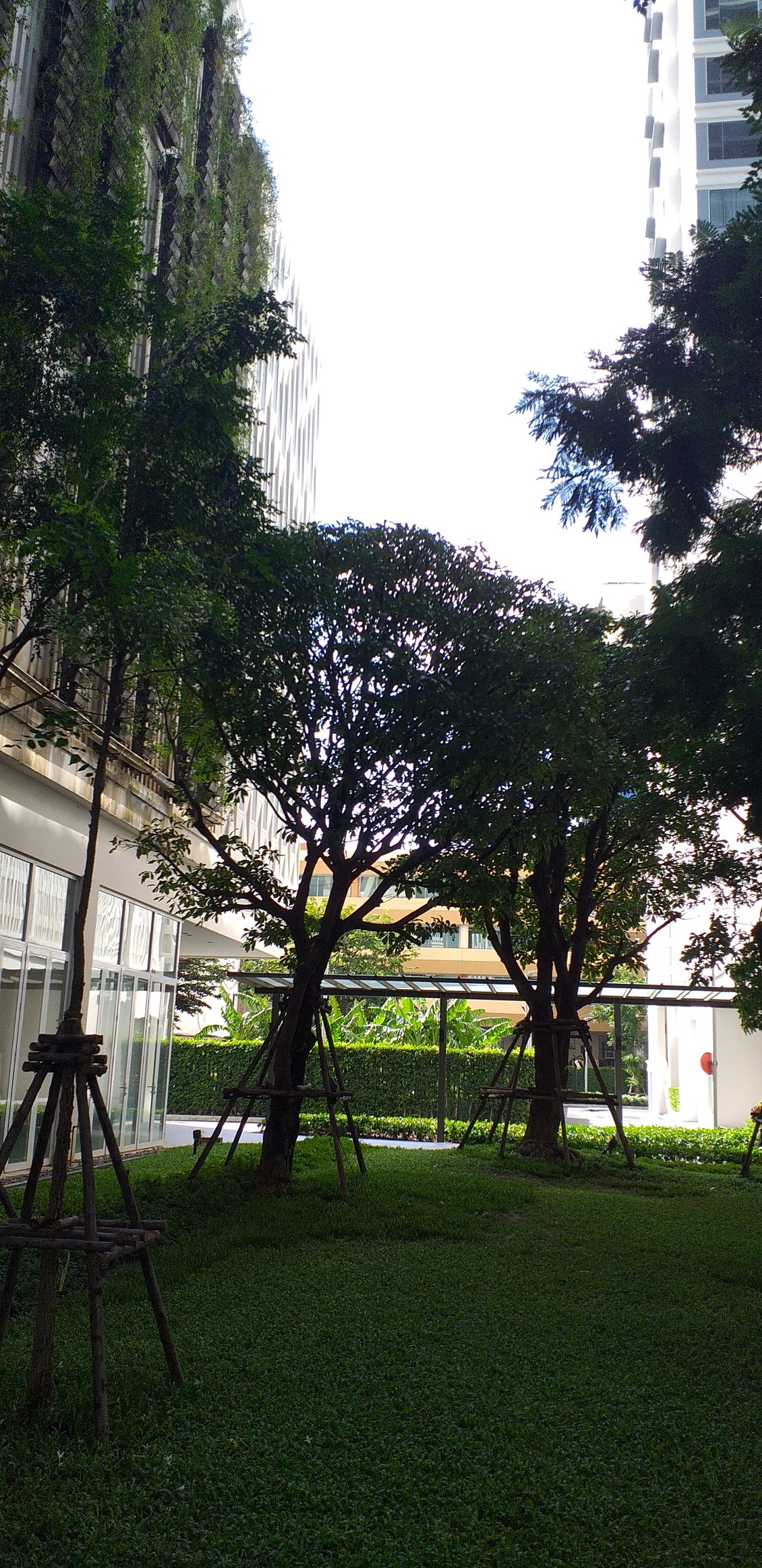 Standing in the garden, you will see other high modern buildings in front of the condominium....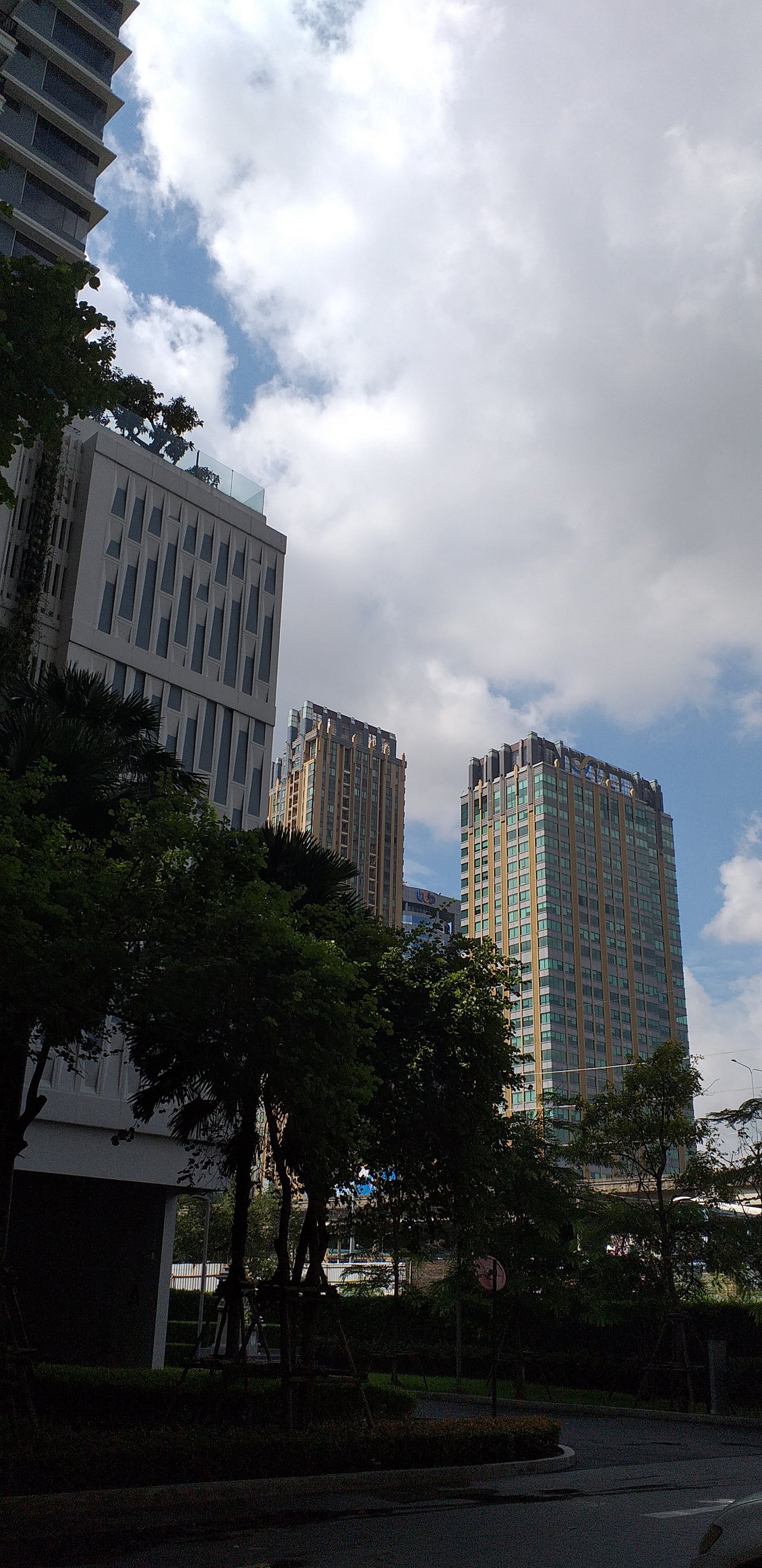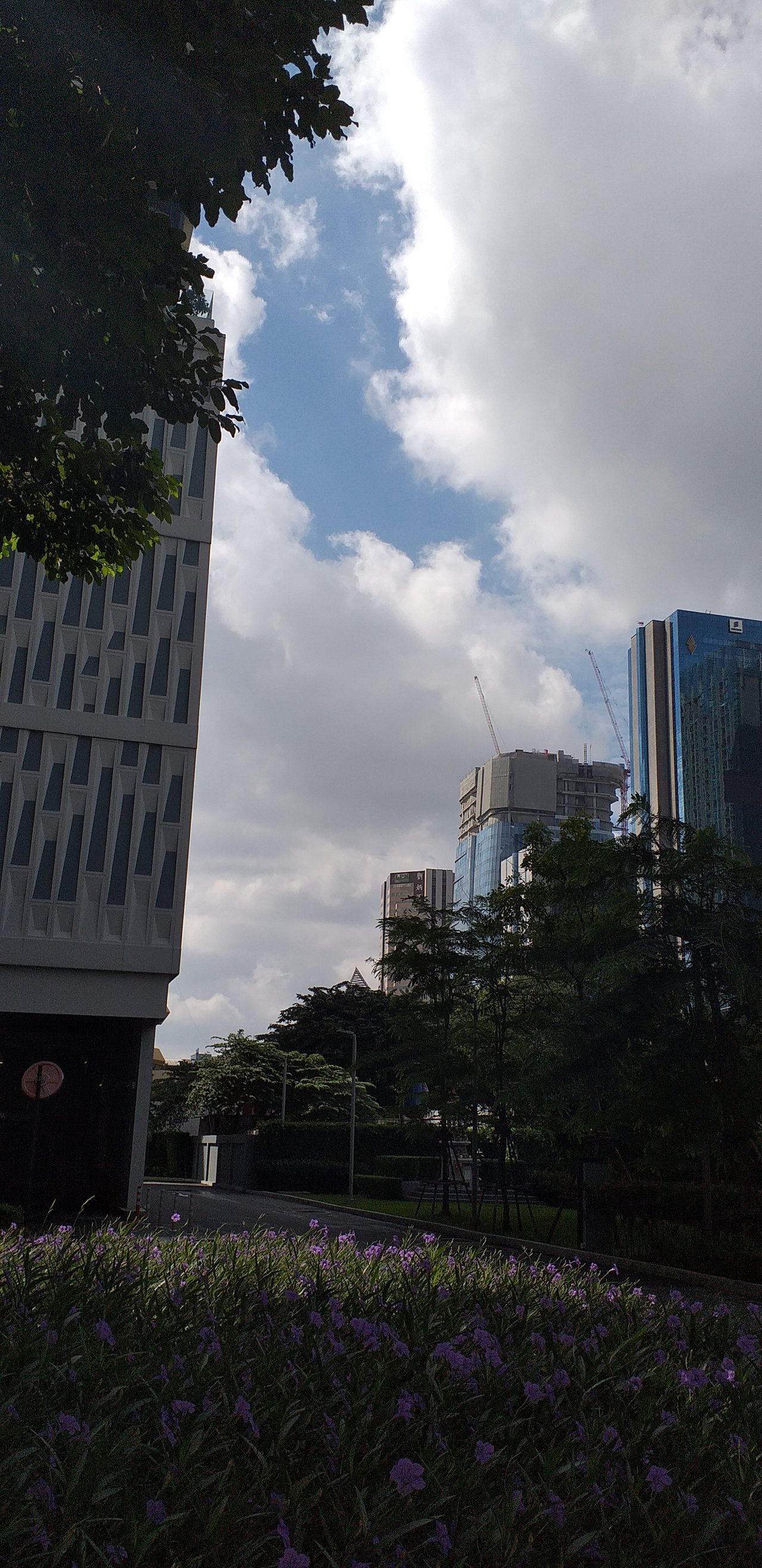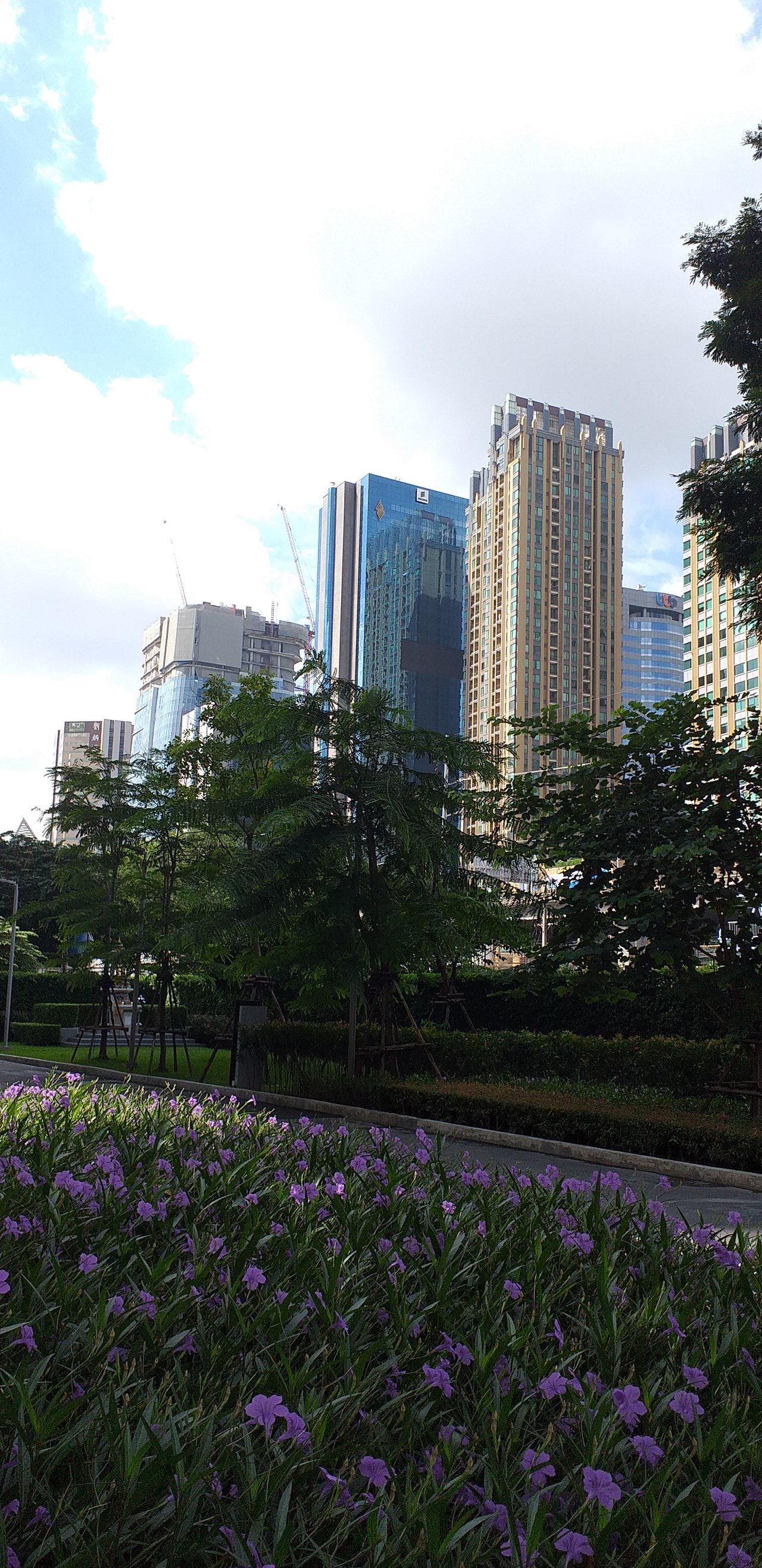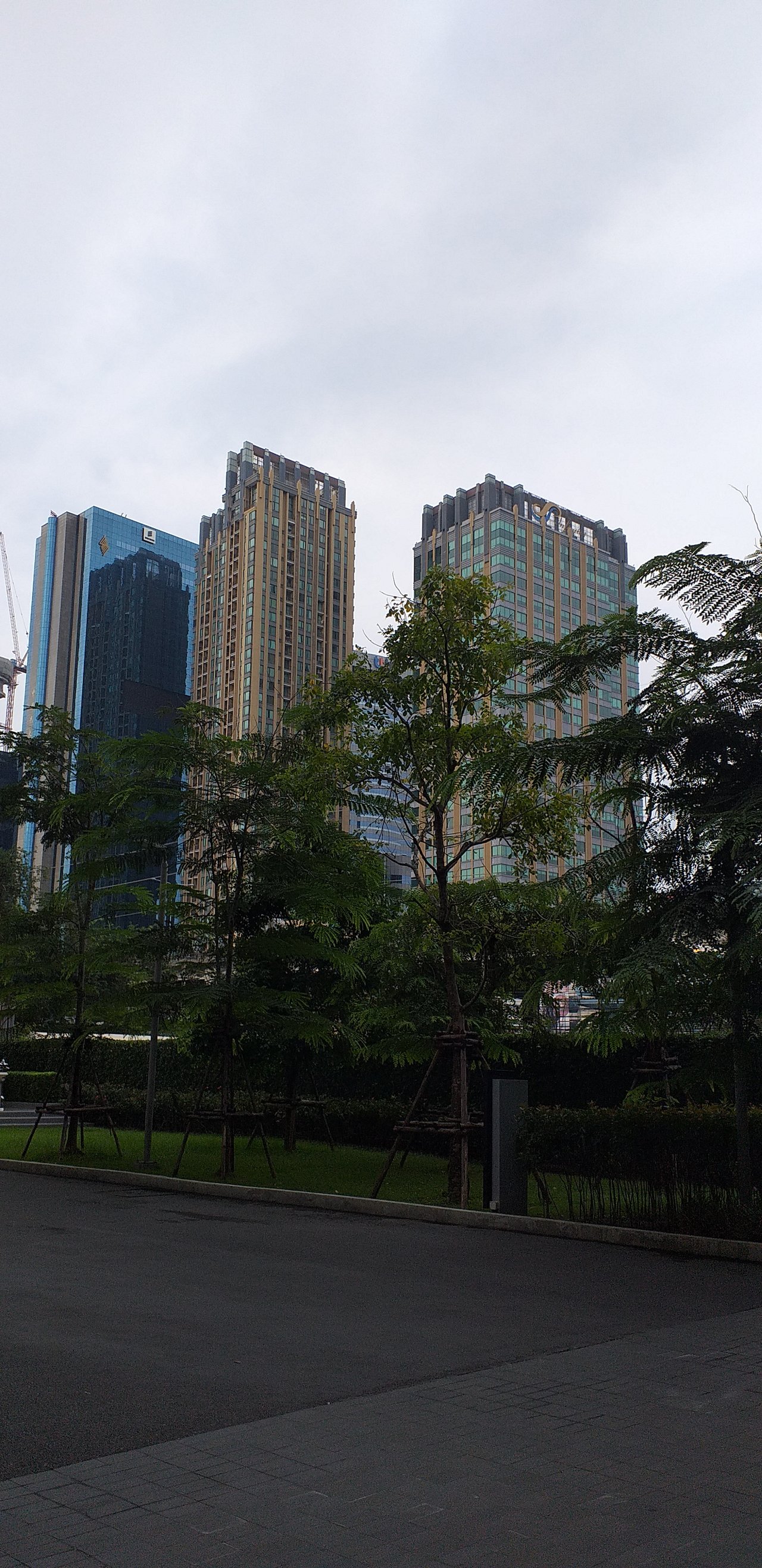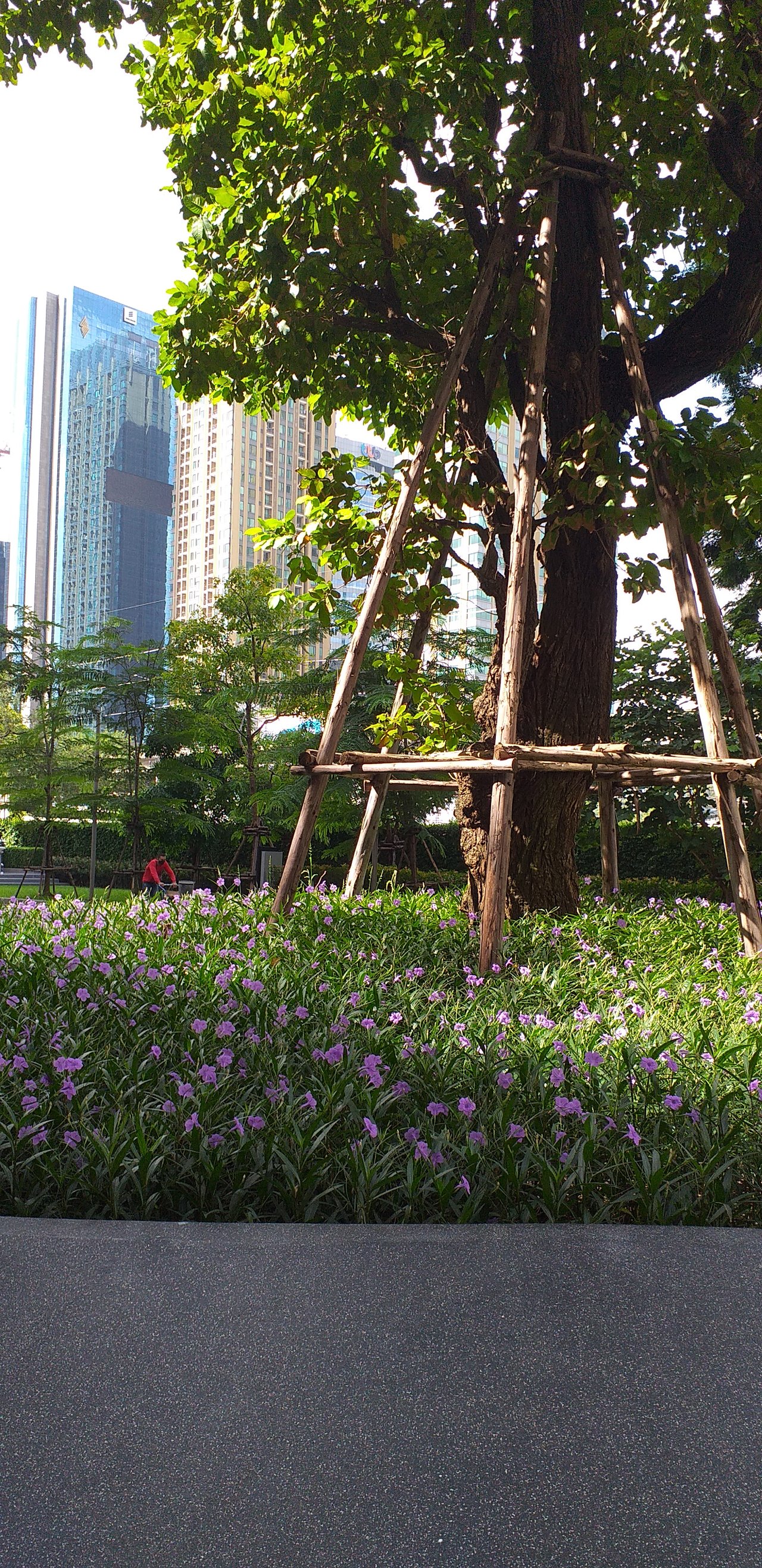 My brother's room is on the 20th floor. When my mother slept, I had nothing to do, so I entertained myself with the city view and the greenery of the surrounding area below. (This is not in the center of Bangkok, so there are not many high buildings around the area. They are mostly condominiums and not office buildings.) There is also a small canal that is not far away from the condominium.
I'm glad to see many trees everywhere; i.e. on both sides of the road, around the corners of each building, besides the canal, etc. The bright green trees match the buildings perfectly.
The huge white clouds covered the area. They were so wonderful.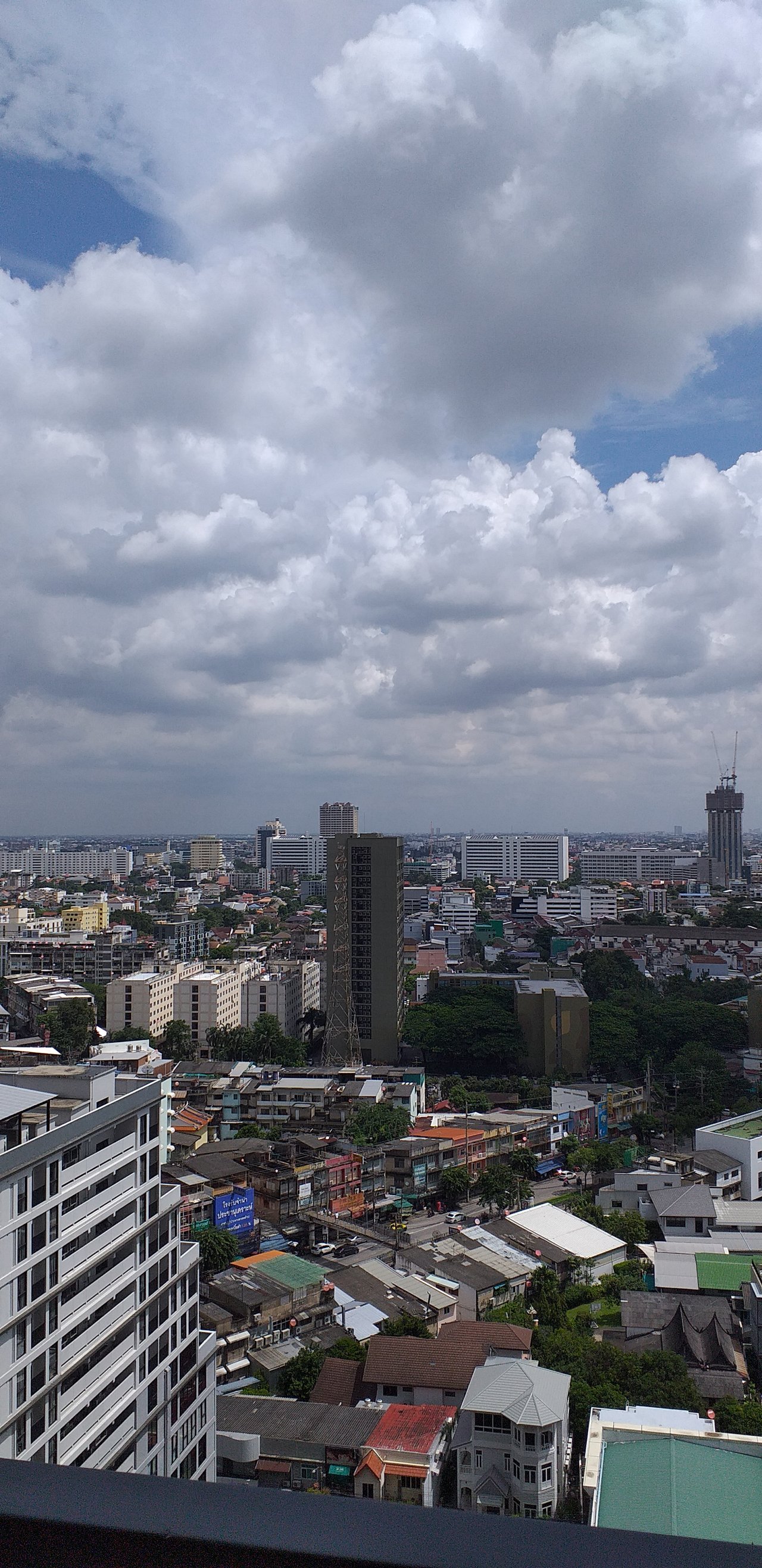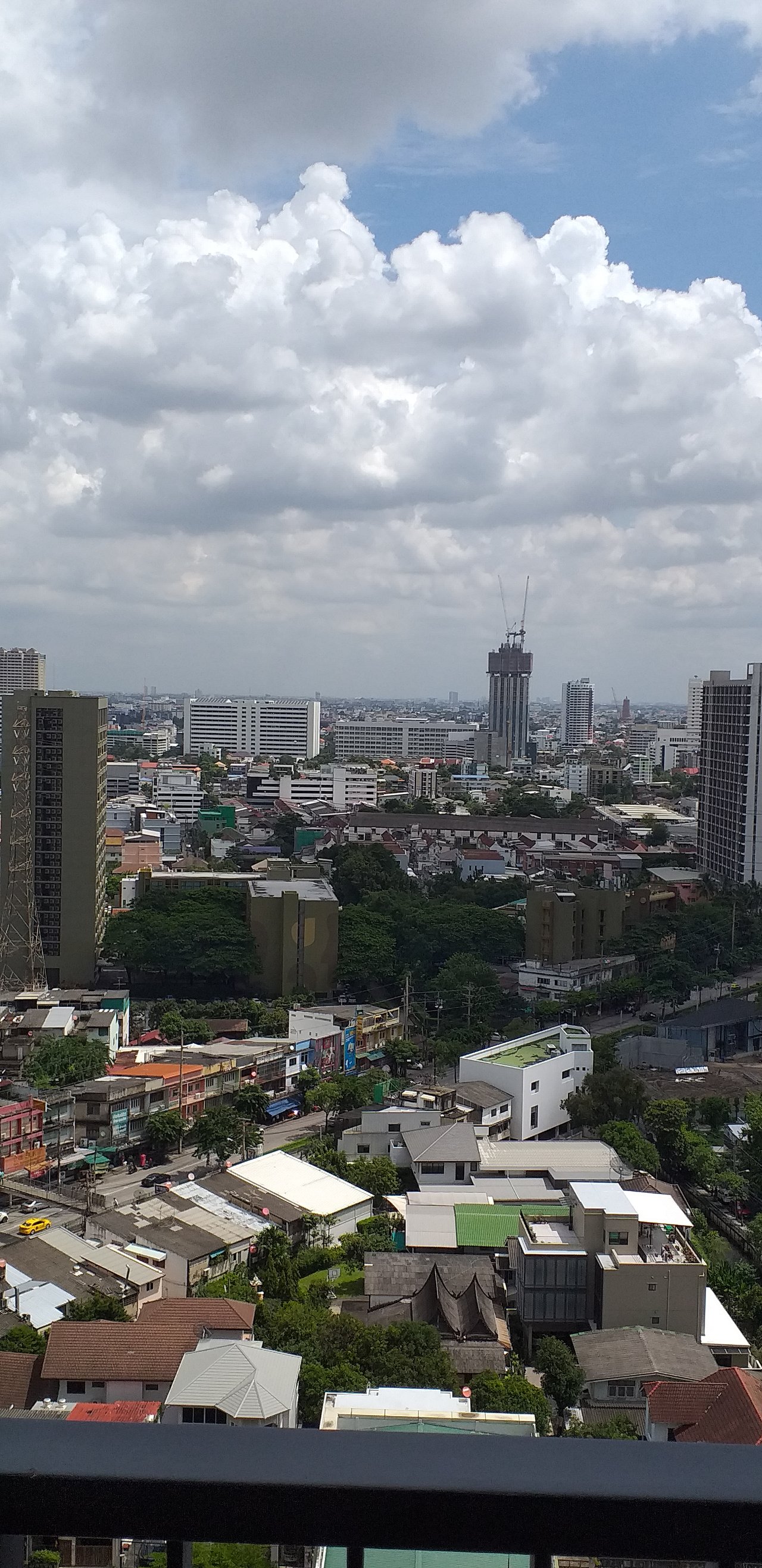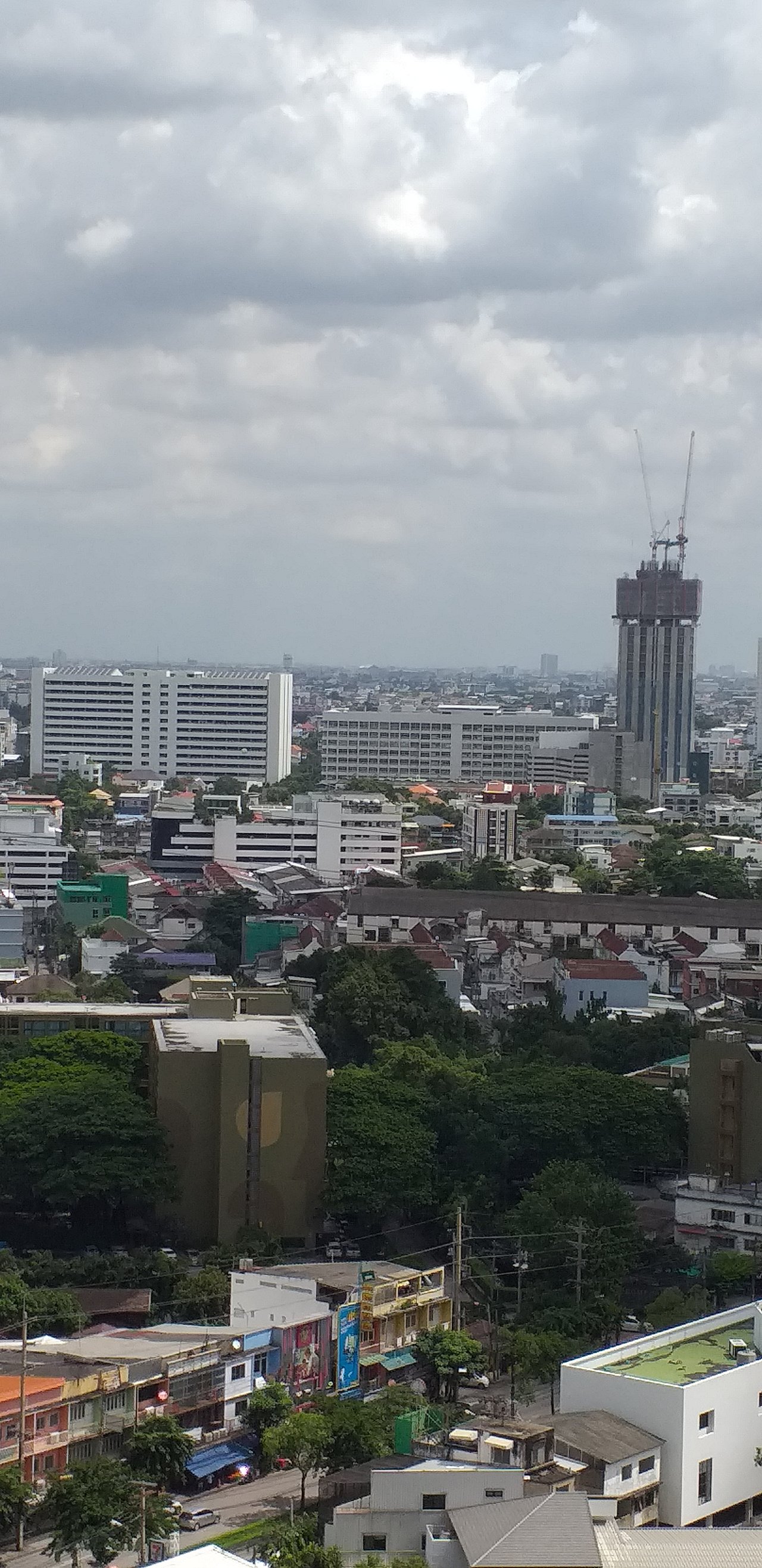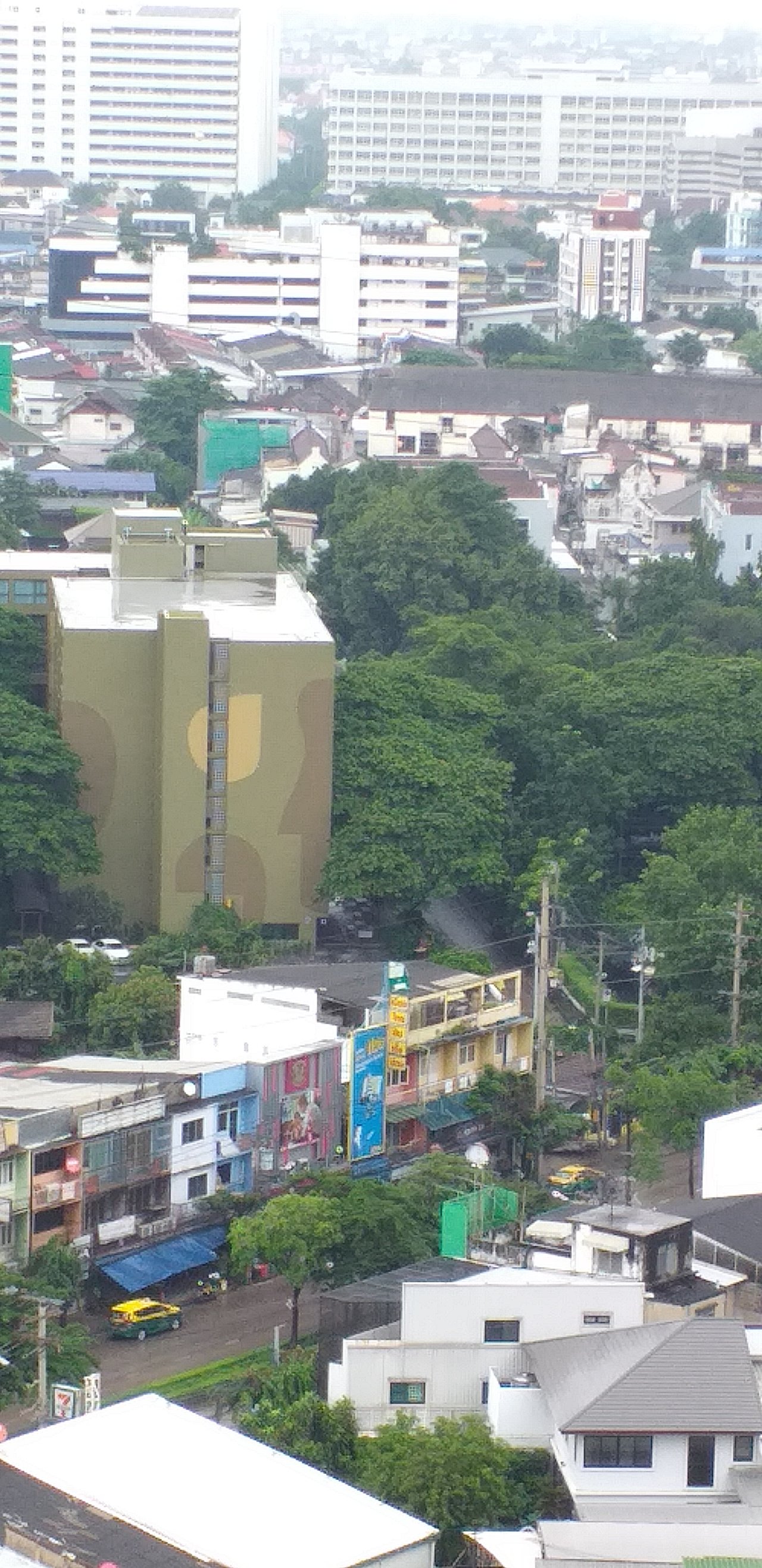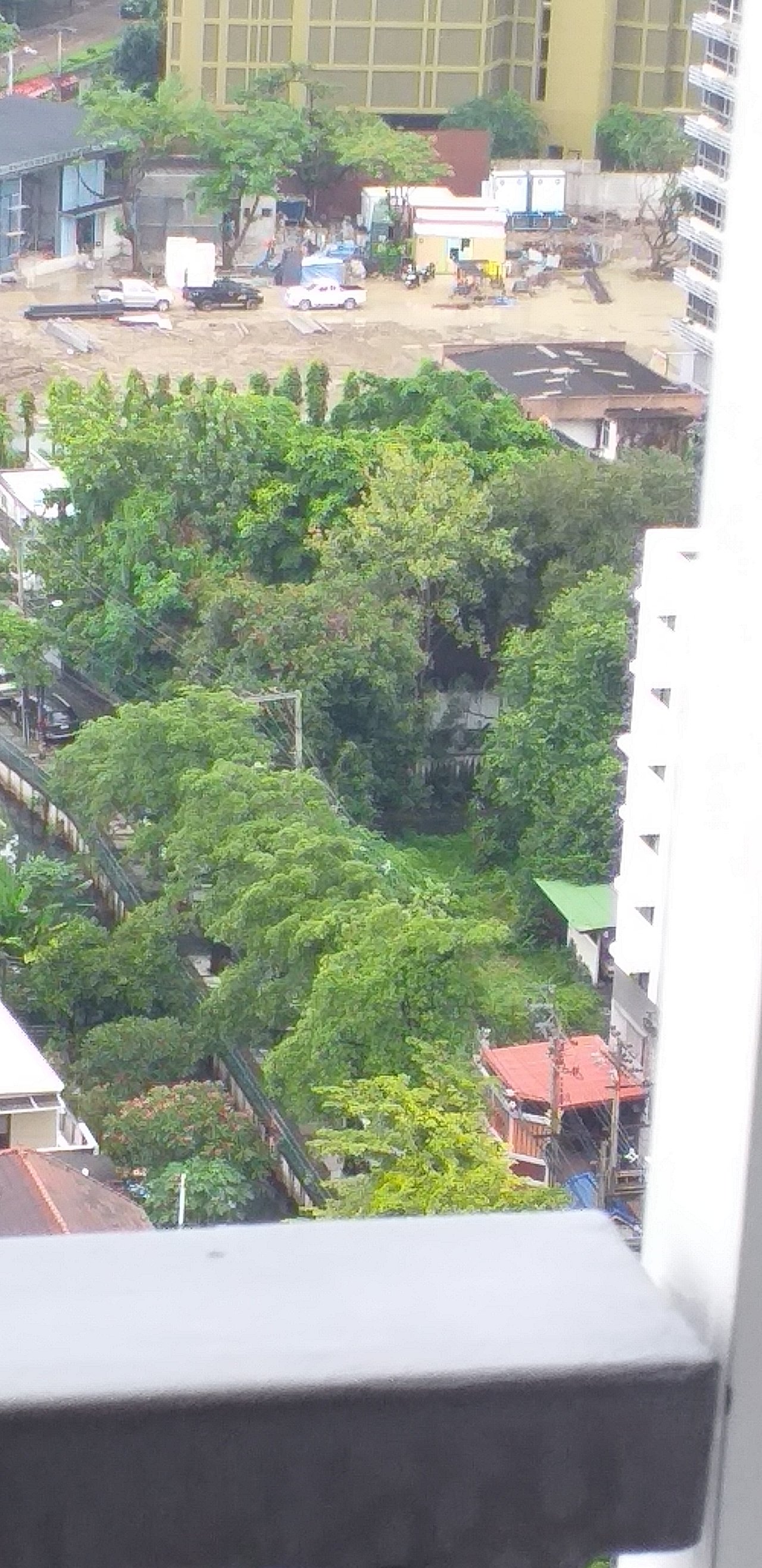 I think these make Bangkok city look so nice, I can forget the busy life of the city for a while.... And these can relax my eyes and I very much enjoyed it. And I do hope you enjoy the photos, too....