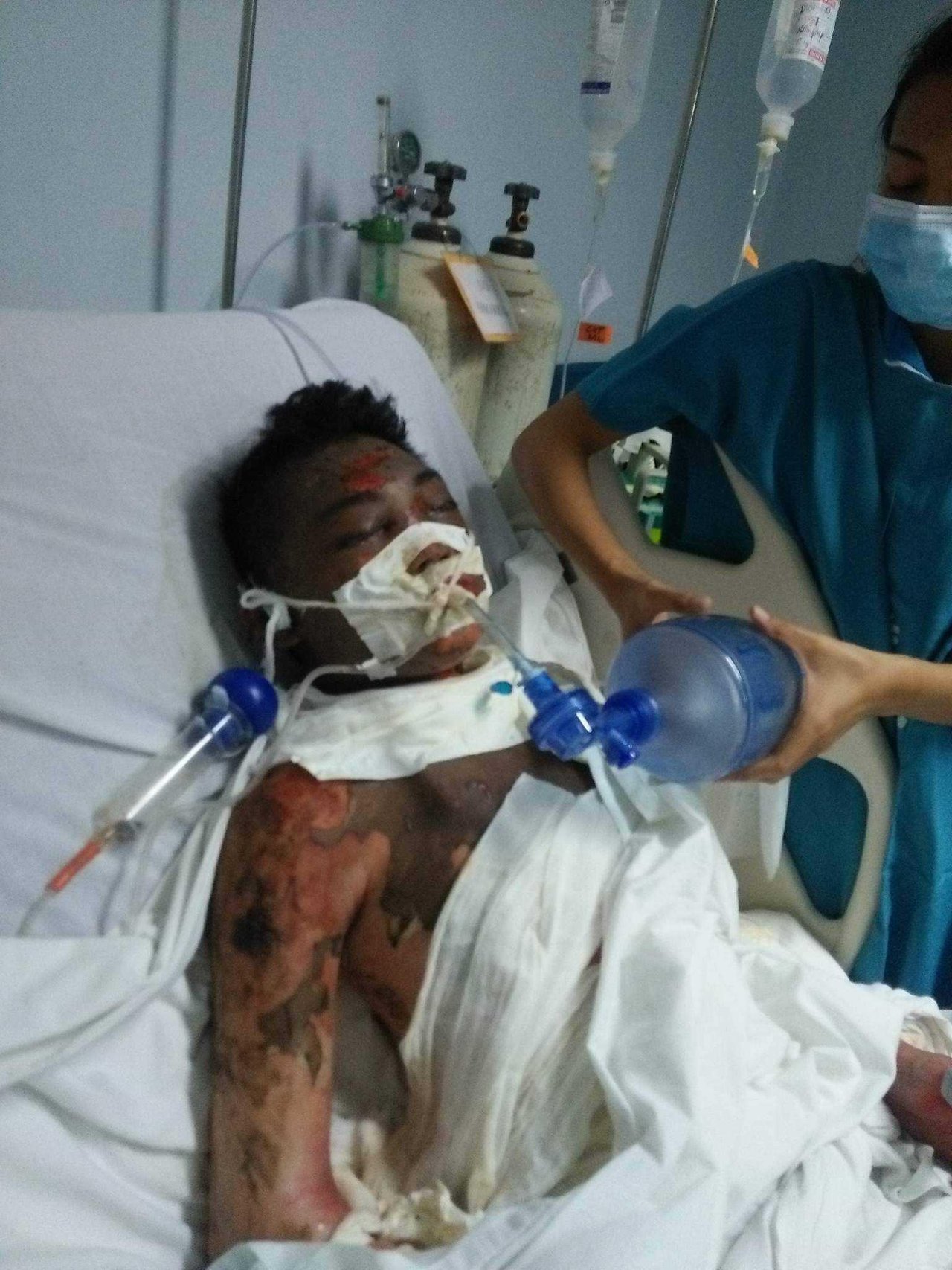 Hello Steemians!!
Im knocking to your kind hearts, My childhood friend was in need due to his burned body last sunday. Due to his will to save some things on their fire burning house in our place in the philippines.
he fainted due to smoke and heat of the fire that his young body cannot resist. unfortunately he was burned and lucky saved by one of our neighbors.
They did not know where the fire started. Now he is on the hospital still unconsious and recovering hoping that he can get through to what happen to him.
Im posting this in-behalf of his family to get some financial help him on his daily needs in the hospital. Im not asking of a large amount but the amount that you can only give only.
Steem or Sbd any amount will do. I know that his family is now having a problem coz their house are burned to ashes now then he is also on the hospital.
It is very difficult to stand up again when you face this kind of problem. You will start again on nothing. They will celebrate Christmas and New year without nothing.
I hope to you can help us to saved this guy on his fight. Again im knocking on your kind hearts.
All the funds that will be collected here will go directly to his family to support him.
May god bless us all and Happy Holidays to all of Us!!
Thanks on your time.
@tazky